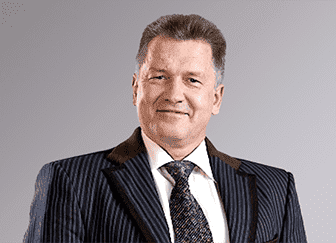 Andrey Kosogov stood at the origins of the formation of the Alfa Group consortium. It was under his leadership that Alfa Capital began to work. Along with the growth of Alfa's capital, Kosogov's fortune also increased. In 2017, it was valued by Forbes at $1.2 billion, and this is the 77th place in the "Golden Hundred" of Russian billionaires.
Dossier:
FULL NAME: Andrey Nikolaevich Kosogov.
Date of Birth: March 15, 1961
Education: Moscow Power Engineering Institute, profession engineer-thermophysicist.
Business start date / age: 1992 / 31 years old.
Type of activity at the start: CEO of Alfa Capital.
Current activity: Member of the Board of Directors of LetterOne Holdings, member of the Supervisory Board of Alfa Group.
Current state: $1.2 billion, according to Forbes for 2017.
When information appeared in the press in 2005 that Andrey Kosogov, the head of the Alfa investment block, had left his post at the bank, many concluded that the entrepreneur decided to look for his own path in business. At that time, the businessman's capital already amounted to $ 700 million, which would be enough to open his own investment company.
However, as time has shown, Andrey Kosogov's success in business is inextricably linked with the activities of the Alfa Group corporation. And not only with banking and investment activities, but also with telecommunications projects, oil.
A solid share from the sale of TNK-BP shares owned by Alfa Group went to our hero. His capital increased in 2013 after the deal immediately by $570 million.
Reference! The deal of the century to sell TNK-BP shares to Rosneft Corporation was estimated at $14 billion and had a significant impact on the position of Russian billionaires on the Forbes list.
But much more interesting is not the current position of the billionaire, which has been stable over the past 10 years, but his path to big business. Indeed, in the short biography of Andrei Kosogov there were no criminal stories or influential connections. Cooperation, and later partnership, of a businessman with Mikhail Fridman began with a simple phone call on an ad.
It is unlikely that a novice businessman then, in the turbulent 1992, could have imagined that this 15-minute conversation would be the beginning of a difficult path to the Golden Hundred of Russian Forbes.
Table 1. Andrey Kosogov in the Forbes rating, 2005-2017

| Year | Place in the ranking | Condition, million $ |
| --- | --- | --- |
| 2005 | 60 | 470 |
| 2006 | 45 | 990 |
| 2007 | 56 | 1 100 |
| 2008 | 59 | 1700 |
| 2009 | 62 | 600 |
| 2010 | 62 | 1000 |
| 2011 | 79 | 1 200 |
| 2012 | 78 | 1 200 |
| 2013 | 67 | 1500 |
| 2014 | 61 | 1700 |
| 2015 | 62 | 1 300 |
| 2016 | 61 | 1 200 |
| 2017 | 77 | 1 200 |
The change in the state of Andrei Kosogov is clearly shown in the graph.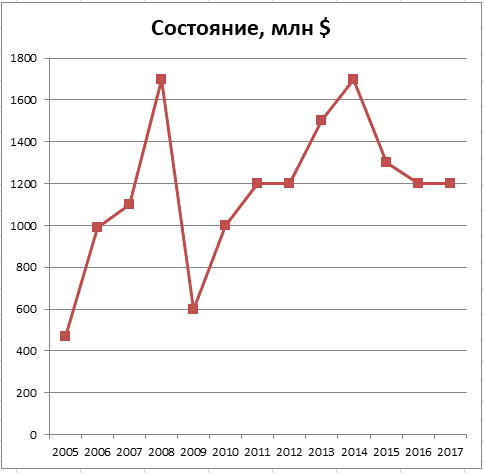 Rice. 1. Dynamics of changes in Kosogov's capital in 2005-2017, according to Forbes
Incredible path from a simple engineer to a solid banker
The fact that Mikhail Fridman found major managers through an ad in a newspaper is not news.
"Several major managers and even partners we found through an ad in a newspaper. So Andrey Rappoport, the future chairman of the board of Alfa-Bank, came to us…" – M. Fridman's statement.
Source: Forbes
But Andrei Kosogov definitely did not know about this when he came across an ad in the Moskovskiye Novosti newspaper: "The financial group needs a director." Phone and nothing else.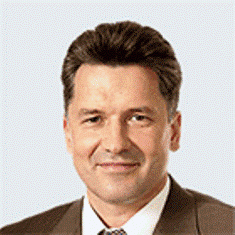 Rice. 2. A young and ambitious thermal engineer.
Source: c-society.ru
At that time, Andrey worked as a commercial director in a small research and production enterprise established in 1990 at MPEI. Prior to that, after graduating from the Moscow Power Engineering Institute, since 1987 he worked as the secretary of the Komsomol committee of the same educational institution.
Andrey Kosogov in the video talks about his student groups and the opportunities to earn money during the years of work at MPEI:
Whether the thermal engineer dreamed of a career as a banker, a top manager, is unknown. But I still decided to call on the ad.
Only not immediately, but after a couple of weeks, when I accidentally stumbled upon an ad cut out of a newspaper and long forgotten in my pocket. However, the vacant position was already filled. This is how the fantastic story of Andrei Kosogov would have ended if the secretary had not decided to connect the applicant with the immediate supervisor.
"…But when you advertise in the newspaper, 80% [приходящих] people are crazy," – Mikhail Fridman.
A 15-minute conversation was enough for the manager to understand that Andrei Nikolayevich is a competent and promising employee, and clearly does not belong to those notorious 80%. On the same day, our hero went to a face-to-face interview, after which his life changed dramatically.
"… My current partner Andrey Kosogov, who headed Alfa Capital, also came following an advertisement in a newspaper …", – Mikhail Fridman.
Time to collect stones – the period of "Alfa Capital"
Andrey Kosogov's career at Alfa began with writing the concept of the bank's participation in privatization. At that time (1992, note – author), even experienced managers had little idea about the very process of conducting voucher auctions, transactions with vouchers. And Kosogov, a newcomer to privatization, saw not only prospects for a banking organization, but also real solutions.
So, Andrei Nikolaevich headed the Alfa Capital company, which was still young at that time. In fact, it was a check fund that was engaged in buying up interesting assets in the interests of Alfa. And this direction was entrusted to Kosogov.
"It was one of the first funds that bought up vouchers and had to effectively invest them," Alexander Gafin, a member of the bank's board of directors.
Moreover, Alfa Capital has become not only one of the most successful funds of the 90s, but also one with a meaningful strategy.
For example, large enterprises producing cement were acquired and merged into Alfa-Cement holding. Later, the holding was successfully sold to foreign investors.
So Kosogov became a member of the team.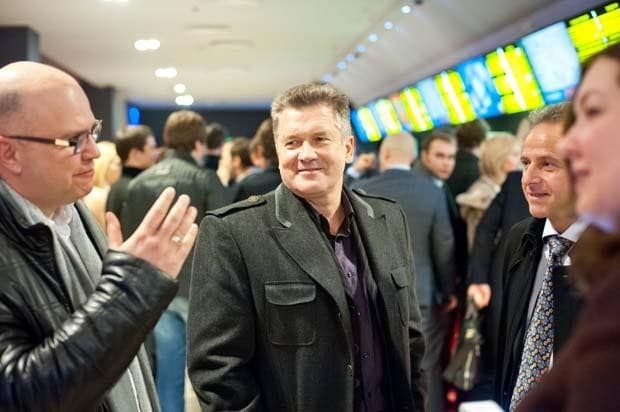 Rice. 3. Kosogov A.N. – a member of a large team.
Source: alfacapital.ru
"In my opinion, partners are more than friends… Partnership is a serious test, it is fire, water and copper pipes… It is necessary that the people who become your partners share your own values," Mikhail Fridman.
Soon Andrei Nikolaevich became not just an employee, but a real partner – a co-owner of Alfa. When Alfa-Bank merged with Alfa-Capital Group of Companies into a single group of companies, Kosogov's share increased.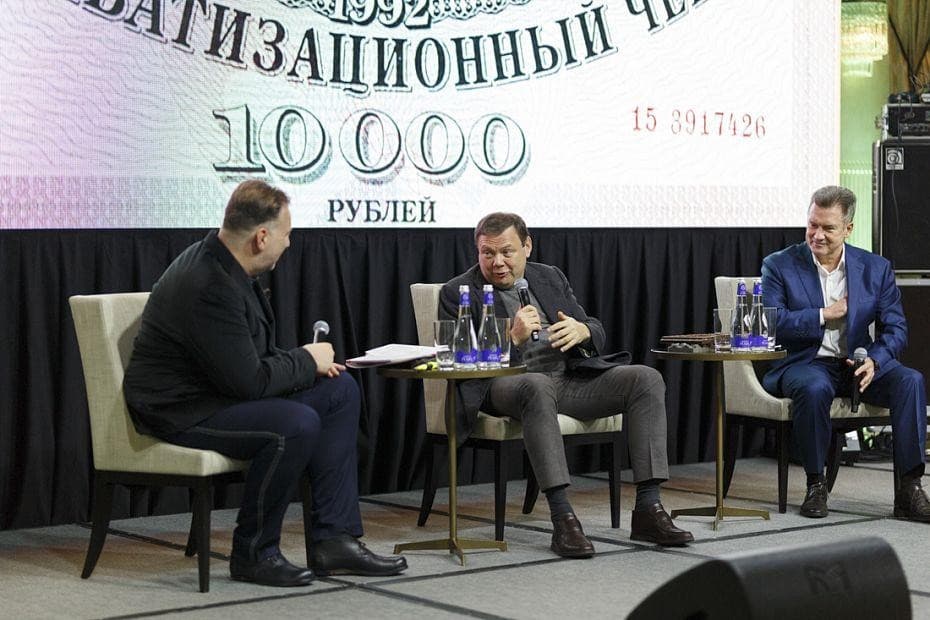 Rice. 4. At the celebration of the anniversary of Alfa Capital.
Source: finparty.ru
Since 1998, Andrey Kosogov has been a permanent shareholder in various Alfa business structures. And the entire investment business of the company goes under his control.
"He adequately coped with the task, heroically combined the functions of a key top manager and a shareholder," says Sysuev, deputy chairman of the board of directors of the bank.
From 1998 to 2005, Kosogov was First Deputy Chairman of the Board of Alfa-Bank (Russia), one of the 7 largest banks in Russia. Our hero will return directly to the bank in 2007, when he will be offered to head a new project – a specialized mortgage bank.
Telecommunication direction
When, in 2005, many tried to understand why the successful top manager left his post, our hero took up new Alfa projects.
In Alfa Group, shareholders are required to work actively and hard, and cannot afford to lie somewhere on the beach. If there is no desire to work, you can always sell your shares to other shareholders at their nominal value and leave the business. This makes you work and take full responsibility for the business, "says A. Kosogov
First of all, it was the Ukrainian division of the bank, where he was chairman of the supervisory board for five years, as well as new telecommunications companies.
By the way, Kosogov began working in this direction when he was the head of an investment company:
from 1999 to 2000 he held the position of general director of the Muz-TV channel;
initiated the purchase of a 40.1% stake in KyivStar GSM.
By 2004, all telecommunications assets were merged into a holding company, Alfa Telecom. In 2005 the company changed its name to Altimo. Kosogov headed the board of directors of a telecommunications company. By that time, the holding included shares of VimpelCom, Golden Telecom, Inc., Kyivstar J.S. Em." and MegaFon.
In addition, Kosogov during this period worked in other areas:
From November 2005 to June 2009 – Chairman of the Supervisory Board of Alfa-Bank (Ukraine).
From 2005 to 2011 – Chairman of the Board of Directors of Alfa Asset Management.
From 2003 to 2007 – Chairman of the Board of Directors of AlfaStrakhovanie Group.
In 2013, the consortium establishes a new holding company, LetterOne Holdings SA, headquartered in Luxembourg. Altimo Holdings is also transferred under its control.
The investment company works in several directions:
Investments in the international oil and gas sector in Russia and abroad, including exploration and production of oil and gas, oilfield services, oil and gas infrastructure. In 2015, the company bought the German oil and gas company Dea.
Investments in telecommunications and technology companies in Europe and the USA.
Investments in the foreign retail segment.
Private investment.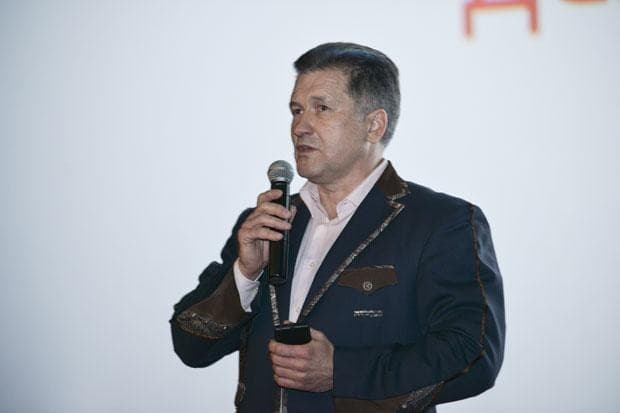 Rice. 5. Billionaire Andrey Kosogov.
Source: alfacapital.ru
Today (January 2018), Kosogov is a shareholder and member of the Board of Directors of LetterOne Holdings and a member of the Supervisory Board of Alfa Group.
In addition, the businessman holds high-ranking positions in several divisions of the consortium:
member of the Board of Directors of AlfaStrakhovanie Group;
member of the Board of Directors of Alfa-Bank (Russia);
member of the Board of Directors of ABH Holdings SA;
member of the Board of Directors of Alfa-Bank (Kazakhstan);
member of the Board of Directors of Alfa Capital Management Company;
Chairman of the Board of Directors of Rissa Investments Limited (IDS Borjomi International group).
He is a shareholder of Alfa-Bank (3.7% of shares) and a minority shareholder of LetterOne Holdings.
Forbes estimated Kosogov's fortune in 2017 at $1,200 million. It was the size of his fortune that caused the inclusion of the name Kosogov in the notorious "Kremlin List". Experts assess such sanctions differently. And only time will tell how they will affect the size of the businessman's assets.
A little about personal
Andrei Kosogov himself is a non-public person. He does not give interviews and does not advertise the life of his family.
It is known that his wife is a famous designer. The family has 3 children. The businessman prefers to wear suits tailored according to original patterns, loves corporate meetings and holidays.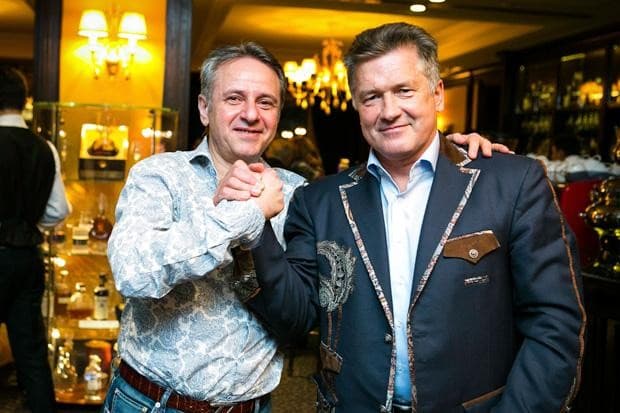 Rice. 6. Yakov Galperin and co-founder of Alfa Capital Andrey Kosogov.
Source: alfacapital.ru
A separate story is Andrey Kosogov's sports hobbies. He prefers to fish in the Far North of Russia. Moreover, ignoring the conveniences, he lives exclusively in tents during his travels.
In addition, he is professionally engaged in bodybuilding and plays amateur hockey on the same team with Peter Aven.