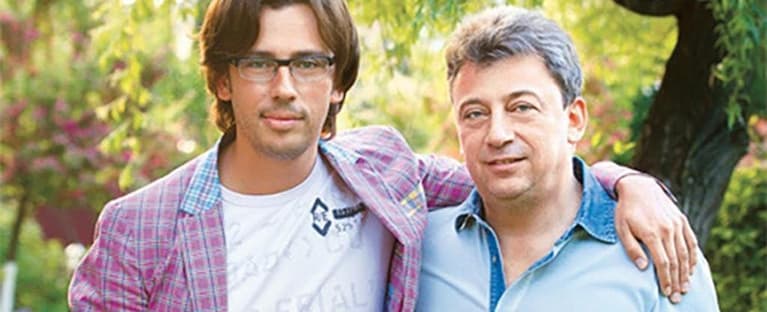 Audio version of the article, listen
Maxim Galkin's brother, Dmitry, is engaged in the creation of weapons for the Russian army. He is associated with LLC "Military Industrial Company" (production of light armored vehicles) – here he is the president and with LLC "Arms Workshops" (robotics) owns a 25% stake in the authorized capital.
Dmitry Alexandrovich Galkin is the elder brother of the famous parodist Maxim Galkin. Their age difference is 12 years. Dmitry entered a military school at the age of 17, from the age of 19 he began to live separately and was busy serving in the army, and after that he worked in the country's defense complex.
According to open sources, Galkin Sr. is associated with two enterprises in the defense industry: Military Industrial Company LLC (creation of light wheeled armored vehicles), in which he is the president, and Gun Workshops LLC (development of military weapons, robotics ), owns a 25% stake.
To this topic: the father of Dmitry and Maxim – Alexander Alexandrovich Galkin – was a colonel general of the armored forces.
LLC "Military Industrial Company"
The military equipment manufacturing company is known all over the world, it was founded in 2006.
Dmitry Aleksandrovich Galkin is its president.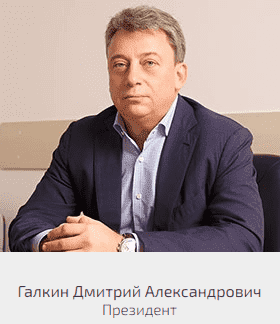 Source: screenshot from milindcom.ru
The founder of VPK LLC is Arzamas Machine-Building Plant JSC (source: extract from the Unified State Register of Legal Entities), there is no data on the owners of AMZ JSC.
The organization specializes in the supply of light military equipment, wheeled armored vehicles, is engaged in their development and production. The company employs more than 6,000 people.
The company does not disclose data on financial performance, in open sources there is information only that VPK LLC is a supplier in 151 state contracts worth more than 6 billion rubles.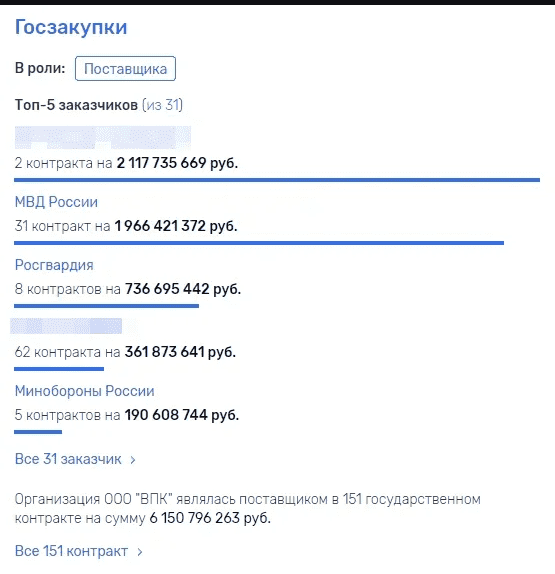 Source: screenshot from rusprofile.ru
In August 2023, the company will take part in the ARMY-2020 International Military-Technical Forum. It will present samples of weapons and military equipment. Among them are 5 new products that have not been advertised anywhere before, one of them is the Boomerang interspecific wheeled armored platform.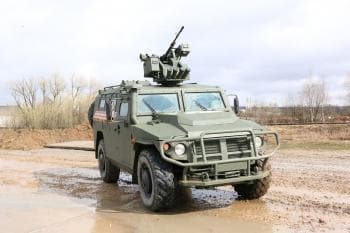 Tiger-M.
Source milindcom.ru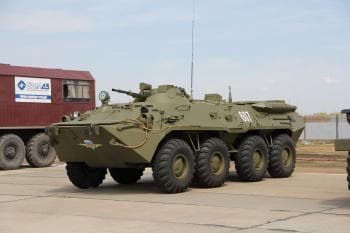 BTR-80.
Source milindcom.ru
Vehicles manufactured by VPK LLC take part in the annual Victory Parade in Moscow, and account for 50% of the presented vehicle models. "VPK" produces armored vehicles "Tiger", armored personnel carrier BTR-82. On the basis of the latter, the MARS-2000 armored reconnaissance vehicle is being created.
"The export component of our deliveries is constantly increasing, as is the geography of this component. I can't talk about specific countries and figures – these are the terms of our agreements, but I can name general figures. Today, through the state intermediary JSC Rosoboronexport, we independently carry out deliveries, personnel training and service maintenance of the equipment supplied by us with almost 40 countries of the world.
D. Galkin
Source: sovinformburo.com
Arms workshops LLC
Since 2012, the enterprise has been developing, creating, and manufacturing remotely controlled combat modules.
In the Vladimir region, a site for production was found, and at the same time, the design of the product began on the basis of its own school. The result was a plant that deals not only with weapons technology, but also with civilian products.
According to an extract from the Unified State Register of Legal Entities, Dmitry Aleksandrovich owns 25% in Arms Workshops LLC.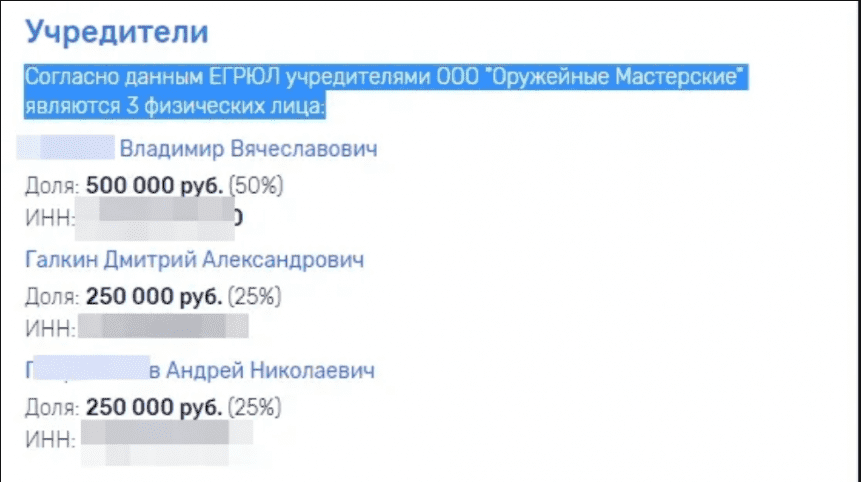 Source: screenshot from rusprofile.ru
According to the Federal Tax Service, the company's revenue for 2018 amounted to 488 million rubles. (loss of 16 million rubles), there is no information on participation in public procurement.
Arms Workshops LLC has created the first remotely controlled weapon station for small-caliber weapons, with an aiming system, thermal imaging and television channels. In fact, this is a robotic complex that is capable of automatically firing. This type of weapon is used against drones, target detection occurs at a distance of up to 3 km.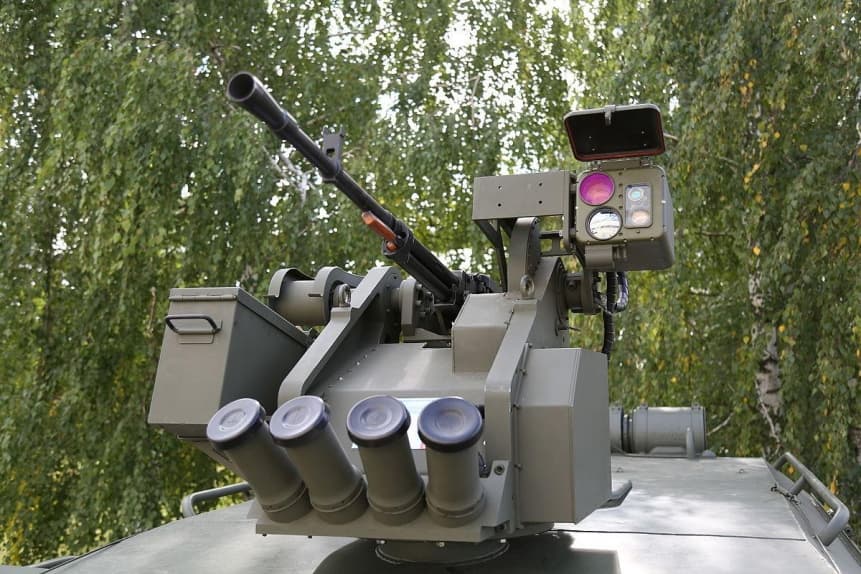 DUBM "Arbalet-DM"
Also, Arms Workshops LLC is engaged in robotics with the support of the Ministry of Defense of the Russian Federation. At the International Forum "ARMY-2018" a joint development was presented with the "Plant im. V.A. Degtyarev. "Crossbow" with a 23-mm lightweight automated gun.
"According to the results of the exhibitions, a number of countries showed serious interest in our products, which had previously purchased Russian military equipment, on which it is possible to install BMDU and thus significantly increase the efficiency of existing vehicles. Today, Rosoboronexport is conducting relevant pre-contract work with interested foreign customers in the Middle East, as well as in the Asia-Pacific and Latin American regions."
D. Galkin
Source: arms-expo.ru
Dmitry communicates very closely with his brother's family, they constantly visit each other. In 2002, when father Alexander Galkin died, the eldest son took over his duties and actively participated in Maxim's life, around the same time he met Alla Borisovna. Later, Pugacheva became the godmother of Dmitry Alexandrovich's daughter. He is known as a serious and businesslike person, all business development and production are carried out in secrecy, information about income in the media is not disclosed. The eldest son Nikita is studying, graduated from school in England, and in 2018 was enlisted in the Russian army.