Battle of the Billionaires: Altushkin vs Makhmudov. Faces from the Golden Hundred of Russia. Today, in their battle, the talented student Altushkin surpassed his teacher Makhmudov.
In the battle of billionaires, people who know each other well. Both are extraordinary individuals. Iskander Makhmudov – the king of metal – and Igor Altushkin – a copper oligarch, his student and former business partner.
Igor Altushkin
Chairman of the Board of Directors, founder and main owner of the Russian Copper Company, number 3 among copper producers in the Russian Federation. Patron public figure of the Urals.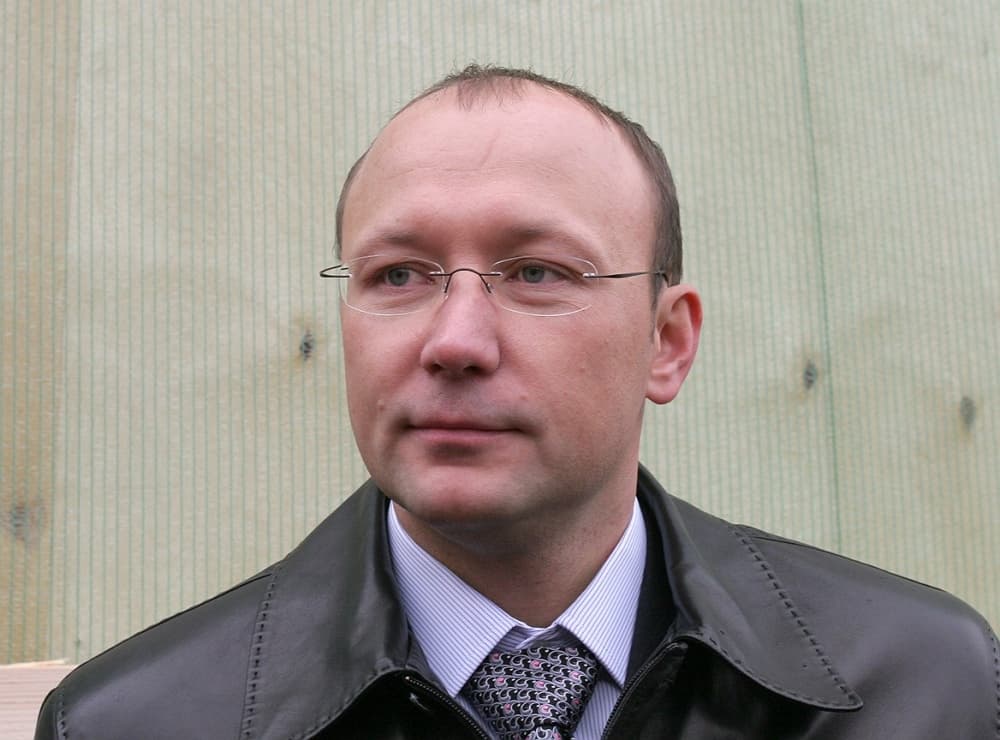 Figure 1. Altushkin I. A.
Igor Alekseevich Altushkin was born in Sverdlovsk on September 10, 1970.
Graduated in 1992 from the Institute of National Economy in Sverdlovsk (modern name – Ural Institute of Business).
The beginning of Altushkin's entrepreneurial activity can be considered 1992, when a novice businessman established the Aeron company and focused on the collection and processing of non-ferrous scrap. It took only a few years to turn the enterprise into one of the largest suppliers of recyclable materials for companies in the Ural region.
In 1995, as a business partner of Iskander Makhmudov, he took part in the creation of the Ural Mining and Metallurgical Company and devoted the next few years to the development of the holding. Until 2002, he was the general director of Uralelectromed-Vtortsvetmet LLC.
In 2003, he sold his 15% stake in UMMC. But he bought out a controlling stake in the Kyshtym Copper Electrolyte Plant. It was from here that the great construction of the future copper empire began.
In 2004, Altushkin founded the Russian Copper Company. He also holds the post of Chairman of the Board of Directors. Under his leadership, RMK pushed the largest domestic copper producers. Today there are eleven different enterprises in its structure. The Russian Copper Company is developing not only in the Russian regions, but also in Kazakhstan. Its enterprises produce almost 19% of Russia's copper.
Igor Altushkin is the owner of capital, which Forbes estimates at $3.4 billion. Over the past decade, this is the best indicator of a businessman. In the Golden Hundred of Russia, the oligarch occupies the 33rd line. In the world ranking, he is in 679th place.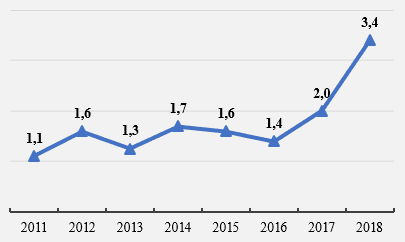 Rice. 2. Change in the state of I. Altushkin in 2011-2018, billion rubles
Iskander Makhmudov
President of the Ural Mining and Metallurgical Company.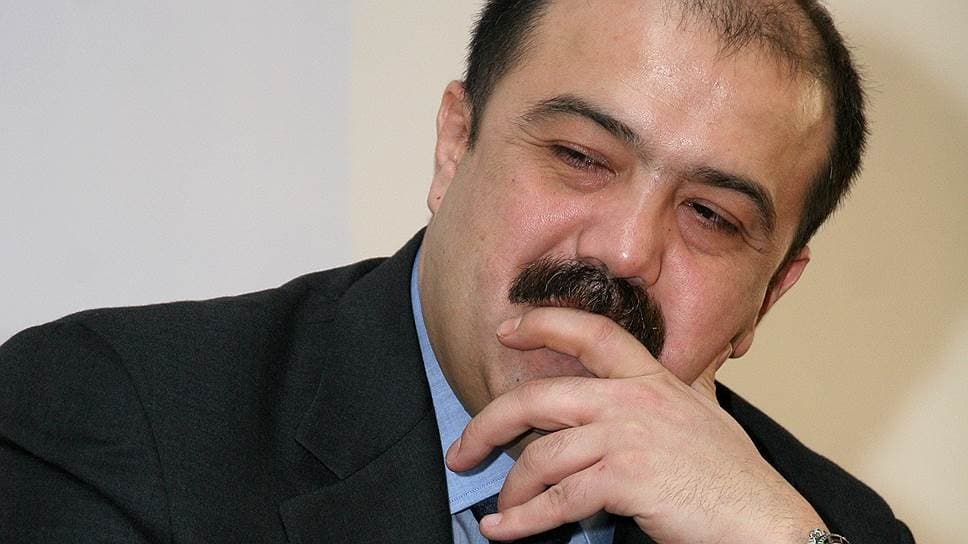 Rice. 3. I. Makhmudov
Iskander Kakhramonovich Makhmudov was born on December 5, 1963 in Bukhara, Uzbekistan.
In 1980, Makhmudov became a student at Tashkent State University and studied oriental studies for five years. A graduate of a prestigious university, he knows Arabic perfectly and in 1986 goes to Libya. Here he works as an engineer-translator in an organization supplying weapons. A year and a half later, he is already in Iraq, in the construction department of military facilities. From a simple translator, he became an intermediary in serious negotiations.
In 1988, Makhmudov returned to his native Tashkent and got a job in the Uzbekintorg joint-stock company, by the way, a state-owned one. Here he met the Cherny brothers, who own the aluminum and coal business, which ended with a partnership with the "aluminum kings".
Between 1991 and 1994 at Alice JSC, the future billionaire works as a deputy marketing director.
In 1993, Makhmudov starts an independent business. He chooses the copper business and buys shares in large copper mining companies.
By the mid-1990s, he holds the post of CEO of Meta-Service. In the same period, he met O. Deripaska.
The Gay mining and processing plant, which Makhmudov headed in 1996, specialized in the extraction of copper ore. In the Urals, it is recognized as the leading enterprise. Makhmudov still hasn't ended his partnership with Mikhail Chernykh. Iskander needs his support. He creates the Ural Mining and Metallurgical Company (UMMC). From 1998-1999 for almost ten years he has been building his own metallurgical holding. He already has
Uralelectromed,
Sredneuralsky copper smelter,
Kachkanarsky GOK,
several metallurgical enterprises of the Urals.
Very soon, only Norilsk Nickel remained its competitor in control over the copper ore resources of the Russian Federation.
Makhmudov's sphere of interests extends far beyond the copper business. He also took up wagon building. In partnership with the Komissarov brothers, he founded Transmashholding JSC.
"Where everything is bad, there is an opportunity to work" (I. Makhmudov)
Later, he acquired an impressive stake in Transoil. Under his control is first the Moscow Passenger Company, then Zheldorremmash, the Czech aircraft manufacturing company KunoviceAircraftIndustries.
There are no special secrets in the methods of its enrichment. They have one definition – raiding.
Be that as it may, Mahmudov's fortune reached $7.3 billion. And Forbes in its 2018 rating took him the 16th line. He is number 211 on the global list of billionaires.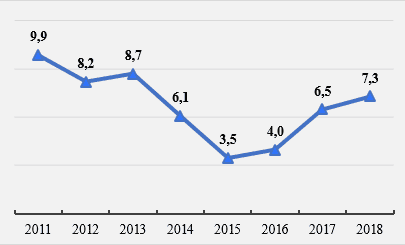 Rice. 4. Change in the state of I. Makhmudov in 2011-2018, billion rubles
Who is cooler"?
"Teacher, educate a student so that there is someone to learn from later," the words of the sage.
Let's try to evaluate who is cooler of these two – a student or a teacher.
Table 1. Comparative characteristics of billionaires

Altushkin

Mahmudov

answers

points

answers

points

Number of search queries

9398

one

4945

0

Education

Sverdlovsk Institute of National Economy (Ural Institute of Business)

one

Tashkent State University

one

Amount of children

6

one

a son

0

Number of marriages

one

one

2

one

How the business started

From scratch

one

From scratch

one

What year did you get on the Forbes list of the world's richest people?

2004

one

2004

one

Age of hitting Forbes

34

one

41

0

How much is spent on charity

…

…

State Size

$3.4 billion

0

$7.3 billion

one
Source: Forbes
Comparison according to the proposed parameters in favor of Igor Altushkin – 7:5.
Iskander Makhmudov and Andrey Kozitsyn became Igor Altushkin's godfathers, his teachers in business. Their student turned out to be talented.
He is generally an uncommon person. Owning the third largest copper producer in Russia, he lives in provincial Yekaterinburg with his extended family. A rare family in Russia raises six children.
He is also a generous person. He is called one of the largest philanthropists and public figures in the Ural region. On his initiative and with personal financial support, the charitable foundation of the Russian Copper Company was created and exists. Organizations working with children with health problems regularly receive generous assistance from the management of the foundation.
He implements charitable and social projects, the most famous of which are:
"Medicines for Life", to supply sick children with expensive medicines.
"Art Against Cancer", to support children with cancer.
Fundraising for children with cerebral palsy.
Rehabilitation program for disabled children.
Moreover, the fund conducts these actions both in large cities and in individual settlements.
And what about his teacher and mentor? He is a subtle politician, tough and assertive. But Asian cunning and greed are combined in this man with generosity and virtue. About $ 1 billion is his contribution to charity. Under the patronage of Makhmudov are clinics and orphanages. One can admire the scale of his UMMC's charity work. The company works in a number of areas:
Fund "Children of Russia" – assistance to children's creativity and sports, children: orphans, handicapped and simply gifted;
health care – construction, repair and equipment of health care institutions;
financial assistance to educational institutions and orphanages;
financing of creative teams, support for sports;
program "Veteran" – care for veterans of the Great Patriotic War, material assistance, rest and treatment.
Who took over? Is Igor Altushkin a businessman with a subtle flair and business acumen, capable of taking risks, or is Iskander Makhmudov a person who sets the rules for himself, a professional raider? The student or his teacher? Perhaps the student won this battle.