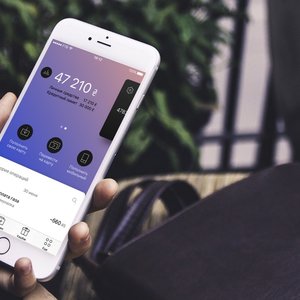 Place of Birth. Education. Born in Kiev. After graduating from high school, he worked as an apprentice locksmith, a locksmith of the second category at the Kiev Experimental Plant of Non-Standard Equipment.
In 1982 he graduated from the Kiev Industrial Pedagogical College. In 1988 - Moscow Institute of Steel and Alloys (Department of Ferrous Metal Casting).
Career. In 1988-1989 worked in commercial organizations.
1990-1992 - Head of wholesale trade, head of the export department of the Alfa-Eco company, on the basis of which one of the most powerful Russian financial and industrial structures, the Alfa Group Consortium, was built. According to some sources, he came to the company at the invitation of Mikhail Fridman, with whom he studied together at a Moscow university.
In 1995 - Director of the Raw Materials Department of Alfa-Eco, the largest trading company, which is part of the Alfa Group.
Since 1996 - President of Alfa-Eco.
Since 1998 - Deputy Chairman of the Board, First Vice President of the Tyumen Oil Company (TNK).
Since March 2003 - Executive Director of the international oil company TNK-BP.
Executive director and member of the board of OAO TNK-BP Management, member of the board of directors of OAO NGK Slavneft and Alfa Finance Holdings SA (oil and financial assets).
In March 2013,after the completion of the transaction for the purchase of TNK-BP Rosneft Khan was one of five top managers who left the company.
On June 17, 2013, he headed the L1 Energy company, created by the Alfa Group consortium to invest in the international oil and gas sector.
Social activity. Member of the Bureau of the Presidium of the Russian Jewish Congress (RJC).
State. According to the authoritative economic journal Forbes, in 2007 - $ 8 billion, in 2008 - $ 13.9 billion, in 2009 - $ 4 billion (9th line in the ranking of the richest Russian entrepreneurs).
American version of the magazine Forbes in 2015, she estimated Khan's fortune at $9.5 billion (133rd in the world). In the list of the 200 richest businessmen in Russia, compiled by the Russian version of Forbes magazine, German Khan ranks 11th.
In 2019, German Khan took the thirteenth position in the ranking of "20 richest Russian businessmen" published by the magazine Forbes. In 2018, his capital decreased by $100 million, and amounted to $9.7 billion.
In 2023, Forbes magazine ranked Khan as the 18th richest entrepreneur in Russia with a net worth of $10.1 billion.
Family. Married. There are four children. Two daughters Eva and Eleonora (born in 1995 and 2001 respectively) and two sons (born in 2005 and 2012).
Has Israeli and Russian citizenship.
October 23, 2023