This is not the first time Leonid Mikhelson tops the rating of the richest Russian entrepreneurs. A businessman throughout his life knew how to take risks and emerge victorious from various situations. This helped him achieve tremendous success in his business and earn a multi-billion dollar capital.
Leonid Mikhelson is the richest businessman in Russia, the head and co-owner of the largest Russian companies in the gas and petrochemical industries. He achieved such success himself, thanks to the ability to correctly use the available opportunities. In 2019, his fortune grew significantly, reaching a value of $24 billion; he again took first place in the ranking of Russian businessmen in terms of wealth.
Businessman's fortune
Mikhelson has earned billions of dollars from his gas business. More than once he became the richest businessman in Russia, according to Forbes magazine.
Table 1. The size of the state of Leonid Michelson

| Year | Position in the Russian ranking | Condition, USD |
| --- | --- | --- |
| 2011 | 15 | 9.1 billion |
| 2012 | 10 | 11.9 billion |
| 2013 | 3 | 15.4 billion |
| 2014 | 5 | 15.6 billion |
| 2015 | 7 | 11.7 billion |
| 2016 | one | 14.4 billion |
| 2017 | one | 18.4 billion |
| 2018 | 3 | 18 billion |
Forbes Magazine
In 2019, his fortune increased by $ 6 billion, reaching $ 24 billion, due to this, the businessman again rose to 1st place in the Forbes rating.
At the moment, he owns 24.76% of NOVATEK and 48.48% of Sibur.
The entrepreneur continues active development and is preparing to launch an even more powerful project – Arctic LNG-2, and through Sibur he intends to open Zapsilneftekhim, one of the largest petrochemical plants in Russia, in 2019 through Sibur.
Pipeline construction
Michelson was born on August 11, 1955 in a family of builders:
my father was engaged in the construction of oil pipelines, at one time he headed the Kuibyshevtruboprovodstroy trust;
mother worked in the construction trust number 25.
At the insistence of his father, young Leonid entered the Civil Engineering Institute in Kuibyshev (Samara), where he first studied as a civil engineer, a little later – in "water supply and sewerage."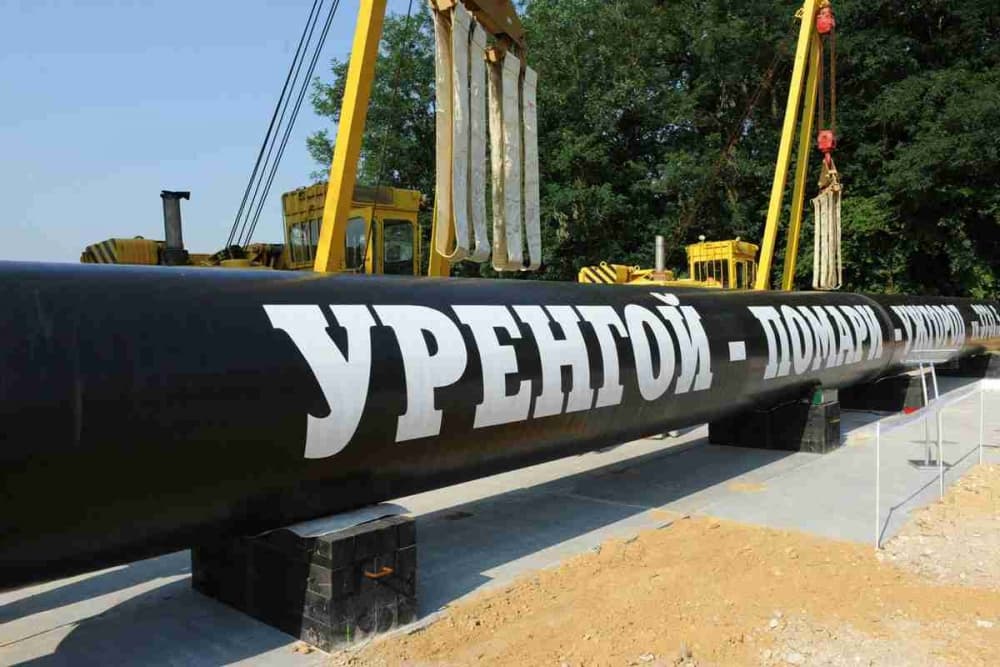 Figure 1. Urengoy-Pomari-Uzhgorod gas pipeline
After receiving a diploma, Mikhelson had two ways: to go to Kharkov for distribution, or to try himself at the construction of facilities in Siberia. The young man chose the latter – he went to the Tyumen region, where he started building the Urengoy-Chelyabinsk, Urengoy-Pomari-Uzhgorod gas pipeline and other branches.
It is interesting. Leonid did not regret his choice. Firstly, he was always attracted by the North, and secondly, it was here that he was able to temper his character, learn how to achieve his goals and establish himself in the eyes of his superiors.
At first he worked as a foreman, later he was promoted to the head of his construction site.
At the age of 30, a promising and responsible specialist was appointed to the post of chief engineer of a construction trust in Ryazan. Here he worked for 3 years, and in 1987, after the death of his father, he headed Kuibyshevtruboprovodstroy.
Late 80s social the system of the Soviet Union was already in a crisis period, therefore Mikhelson had to lead in difficult conditions: he was responsible for thousands of subordinates, and there were actually no construction orders.
Nova and Novafininvest
In the face of declining manageability and growing irresponsibility at all levels, Leonid decided to corporatize (privatize) Kuibyshevtruboprovodstroy. To do this, he sold the car he had and bought a 15% stake in the construction trust, which was renamed Nova. So it turned out to be much easier to negotiate with other employees, who also became shareholders of the enterprise, and to organize all the work.
It was with the creation of Nova that Michelson's big business began. Through established contacts and connections, he was able to obtain the right to control a large gas field in the Vostochno-Tarkosalinsky area. Gradually, the businessman redeemed shareholdings from other owners, in 1994 taking control of the enterprise through the established Novafininvest company.
As CEO of this company, he has amassed significant assets: qualified personnel, necessary equipment for drilling, exploration and construction. The enterprise was engaged in the production and sale of hydrocarbons.
Acquisition of licenses and the first billion
Since the establishment of his investment company, the entrepreneur has been actively looking for new customers and opportunities for further expansion.
Briefly. He used old acquaintances and received from the oil and gas workers with whom he collaborated shares in his enterprises as payment for his work.
In the period 1995-2005. he became a shareholder
"Purneftegazgeologiya";
Tarkosaleneftegaz;
"Tambeyneftegaz" and others.
At the same time, at cheap prices, he acquired licenses for the development and production of more than 20 sections of gas condensate fields, including the large Zapadno-Tarkosalinskoye and Yurkharovskoye fields.
Such profitable investments were made possible thanks to Leonid's acquaintance and friendship with the geologist Iosif Levinson, who knew the most promising resource deposits in the region. Subsequently, Livenzon became a deputy and vice-governor of the Yamalo-Nenets district.
In the 1990s, through his structures, the businessman bought a plant for the production of insulating materials. In 2005, he owned a gas condensate processing plant.
In the same 2005, Leonid Mikhelson for the first time got into the Forbes rating at 33rd place, earning $ 900 million. And soon earned his first billion.
A gas terminal was also equipped, a logistics system was created that made it possible to effectively sell gas.
Creation of NOVATEK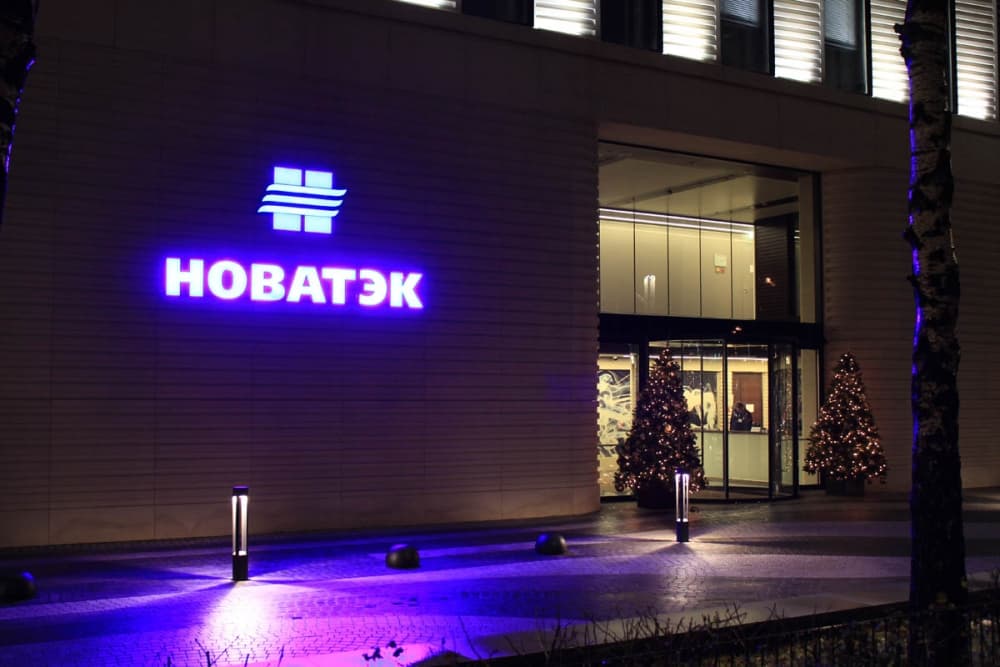 Figure 2. NOVATEK office.
In 2003, Mikhelson reorganized his business, instead of Novafininvest, he created OAO NOVATEK. This made it possible to consolidate core assets and improve management efficiency.
Soon the shares of the new company (IPO 19%) began to be traded on the London Stock Exchange in the form of GDRs (global depositary receipts).
The businessman actively cooperated with foreign companies and developed activities both in Russia and abroad:
in 2004, he tried to sell a stake in TNK Total, but the deal was thwarted;
in 2009 he opened a subsidiary in Poland, etc.
Investing in banking
For about 10 years, the businessman was engaged in banking activities. In 2008 he created the "First United Bank" or "Pervobank". It was formed through the merger of two other structures – banks Nova Bank and Samara Credit.
Through it, he conducted financial transactions and part of NOVATEK's transactions for 10 years.
It is interesting. At that time, Leonid was even charged with money laundering and taking them offshore, but this was not proven.
As a result, in 2016, Mikhelson decided to get rid of this asset by selling it to Promsvyazbank.
Partnership with Gennady Timchenko
In 2008, the businessman began to cooperate with another major Russian entrepreneur, Gennady Timchenko. The latter bought a little less than 6% of the shares of NOVATEK and contributed to the development of Michelson's brainchild:
in 2009, a controlling stake in Yamal LNG was purchased, which was further developed. Two years later, Leonid united 100% of this enterprise by selling 20% ​​of the shares to foreign companies (French Total and Chinese CNPC).
In 2010, NOVATEK acquired the country's largest oil and gas processing company, Sibur.
Development of Yamal LNG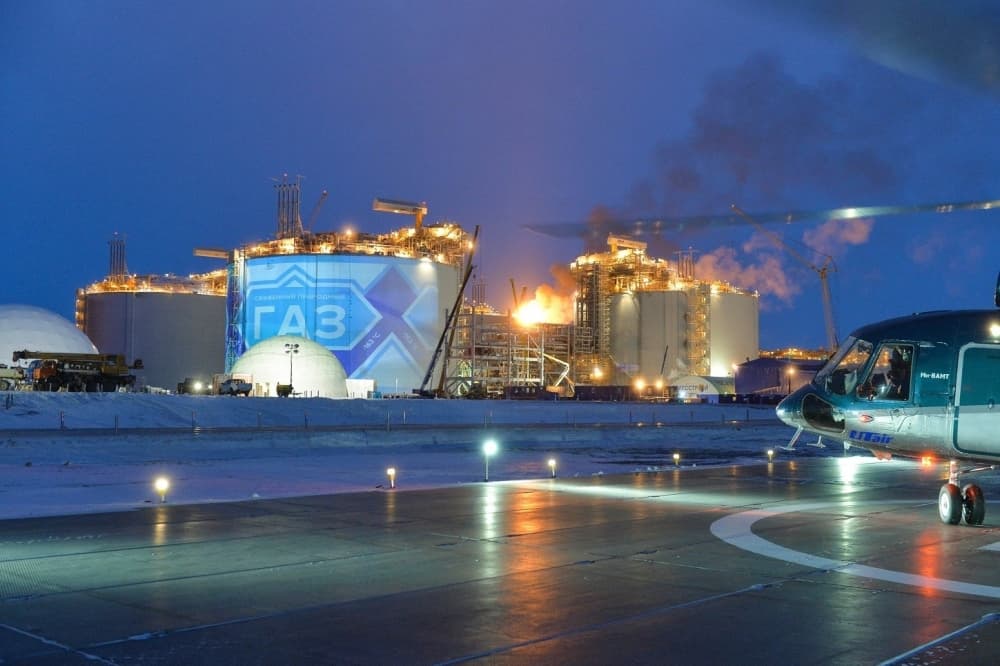 Figure 3. Yamal LNG Plant
To implement a large-scale gas production and liquefaction project, NOVATEK attracted Chinese investors through the efforts of Mikhelson and Timchenko. With their help, 109 billion rubles were attracted. The Russian state also participated, investing 150 billion rubles. and providing unprecedented benefits. The international port of Sabetta was also created on these resources.
In 2017, the Yamal LNG plant with a capacity of 16.5 million tons was launched, and gas production, liquefaction and sales began. The implementation of this project was not only another success for the businessman, but also allowed Russia to seriously declare itself on the world market for liquefied natural gas. The total cost of the plant was $27 billion.
Video. Briefly about Leonid Mikhelson: