Leonid Mikhelson can hardly be called an entrepreneur in the sense that is usually put into this concept. He is engaged in his favorite business – construction, and in order to realize his grandiose projects, he is ready to sacrifice part of the capital.
Leonid Mikhelson first became the leader of the Russian Forbes list in 2016, although in the previous year he was ranked 7th in the ranking. His fortune is estimated at 14.4 billion dollars. Against the background of other representatives of the top ten, he stands out in that he increased it by 2.7 billion over the year, while for the rest it decreased.
Place and date of birth. August 11, 1955, the city of Kaspiysk, Dagestan
Education. 1977, Kuibyshev Construction Institute, engineer
Capital. Gas company Novatek (production, processing) – 24.8% of the shares; Sibur (petrochemical production) – 43.2%.
Leonid Mikhelson is a closed person, his personal life is taboo, and he does not answer reporters' questions about it. He speaks exclusively about work, his company and his projects. He spent half of his life in the Tyumen North, and looks like a man obsessed with a cherished dream or a global idea. He does not exchange for trifles, in any business he immediately grasps the main thing – what surprises and attracts people.
In fact, he is a good manager and production worker. Everyone who has dealt with him commends his competence. It is said that he knows everything that happens in his company better than any of his managers. His favorite brainchild, Novatek, is the second largest gas producer in Russia after Gazprom. And although its share is only 6% of the total, it was enough to take a place at the top of Forbes. According to rumors, he dreams of building a company that will cost $ 100 billion (now its capitalization is half that).
"Novatek, its business is my life. It is not correct to translate it into numbers. Vedomosti, 2005
How a civil engineer became a businessman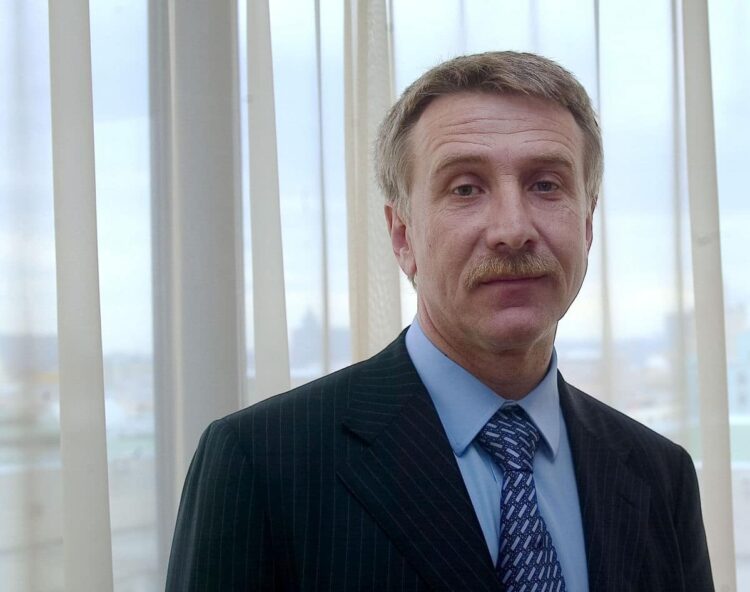 Mikhelson's father was engaged in the construction of oil pipelines in a small town on the Caspian coast, and the family wandered with him to work places. After school, Leonid entered the Kuibyshev (now Samara) Construction Institute, after which he left for the Tyumen region. He worked as a foreman, site manager at the construction of the Urengoy – Chelyabinsk gas pipeline, then the Urengoy – Pomary – Uzhgorod branch.
There I realized that building is mine, and the North really hooked me. Everything was done to the limit of possibilities, probably, this attracted the most. 2012, Vedomosti.
In 1985 (30 years old) he was appointed chief engineer of the Ryazantruboprovodstroy trust. In 1987, his father fell ill and died, by then holding the post of head of the Kuibyshevtruboprovodstroy trust, and he was appointed to his place. The "legacy" he got was a rundown one – the "ghost of perestroika" was already wandering around the country, there were no orders – no one was building anything anymore. Meanwhile, the trust employed 4.5 thousand people who had families.
In 1989, when the enterprises began to corporatize, Mikhelson sold his "Zhigulenka" and acquired 15% of the shares – the head had no right to buy more by law. On the basis of the former construction trust, the Nova enterprise was formed.
I was a man of the Soviet system, I respected it, I felt quite comfortable and had no idea that it could be otherwise. Therefore, what happened in 1989–1991 was wild for me. Chaos, no one manages anything, total shifting of responsibility. It was possible to manage effectively in such conditions only if you are the owner and control the entire process. 2005.
From the world along the "thread": how capital was created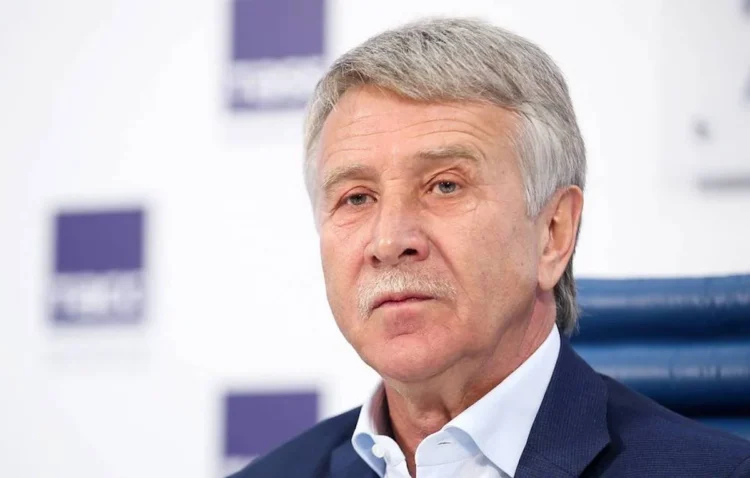 By 1994, Leonid Mikhelson became the general director of the Novafininvest OJSC he created. The company had skilled workers, equipment, and in addition to construction, offered geological exploration services – drilling deep wells for oil and gas. He began to look for customers, raising his old connections in the Tyumen region. The impoverished oil and gas workers had no money, they paid for their work with the shares of their companies. There he met and began to work closely with an experienced geologist Iosif Levinzon, who headed Purneftegazgeologiya, and knew all the promising fields of the region perfectly. Later, Levinzon became vice-governor of the YaNAO, and after resigning, he works at Novateks.
For 10 years, from 1995 to 2005, Mikhelson became a shareholder and then a member of the board of directors of the largest gas producing companies: among them: Purneftegazgeologiya, Tarkosaleneftegaz, Tambeyneftegaz. In addition, he acquired licenses for Zapadno-Tarkosalinskoye (380 bcm3 gas), Yurkharovskoye gas condensate fields (300 bcm3 reserves), and another 20 plots. As one of the investment bankers put it: every Russian oligarch acquired his assets on the cheap, being at the right time in the right place. Actually, Michelson does not deny this.
"I believe that not everything in this life depends only on you. I think that only 40% of success is hard work, brains, determination, and 60% is luck and the ability to use it. Interview, 2012.
By the early 2000s, the company was already a major player in the gas production market, and one of three independent companies operating in Russia (Fig. 1). The other two, Northgas (Farhad Akhmetov) and Itera (Igor Makarov), were forced to leave the gas business under pressure from Gazprom. How did Michelson manage to negotiate with the state monopolist?

Figure 1. Capitalization of Novateks, and the growth of EBITDA and the fortune of Leonid Mikhelson.
Source: Forbes
"Independent" gas company: myth and reality
Leonid Mikhelson, whose biography is inextricably linked with Novateks, likes to talk about the independence of his company, but in Russia this is impossible in principle. Unlike oil pipelines, access to which was decentralized almost immediately, there is only one pipeline for transporting gas in the country. It belongs to Gazprom, and access to it actually determines the business and existence of an "independent" miner.
Before the start of the consolidation of Gazprom (2001), little was known about Mikhelson. He worked in the shadows, and in fact – alone. He did not sell or exchange shares, did not diversify funds in directions that are visible to the general public. His assets came to the attention of Alisher Usmanov, who was collecting the lost property of Gazprom. As a result:
2003 – Novatek transferred the license for the Zapadno-Tarkosalinskoye field to Gazprom for 8 shares of Prneftegazgeologiya; sold a 25% stake in Tambeyneftegaz.
2004 – Mikhelson made an attempt to sell a stake in the French company Total, but the deal did not take place (it is believed that under pressure from Gazprom).
2005 – Levinson was charged with abuse of authority and making an illegal transaction; searches and seizures of documents were carried out at the company's offices.
2005 – when the "storm passed", Mikhelson decided to conduct an IPO, a significant stake (19%) was sold on the London Stock Exchange at the maximum price.
2006 – on his own initiative, he sold a 19.9% ​​stake in Novateks to Gazprom, counting on an interest in preserving the company.
In addition to gas production, for some time he was engaged in banking activities. In 2006, he created the "First United Bank". However, unlike Mikhail Fridman, for whom Alfa-Bank became the locomotive of business, Mikhelson was more interested in production. In 2016, he sold it to Promsvyazbank.
The second "ascent" of Leonid Mikhelson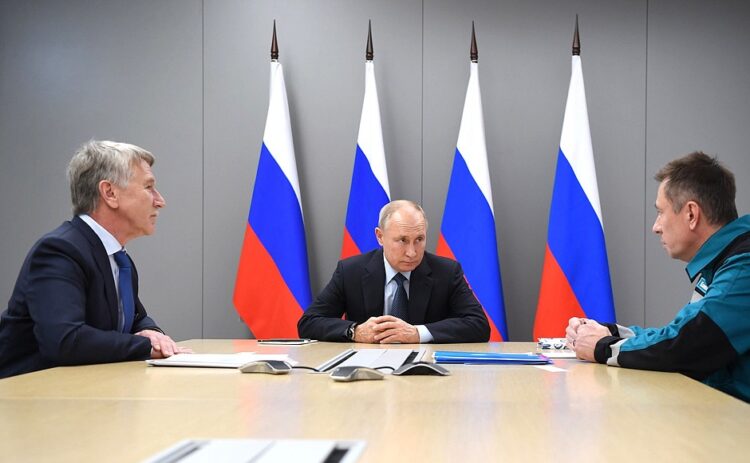 The turning point came in 2008, when he managed to attract a serious partner to the company – Gennady Timchenko (5th place on the Forbes list). A well-known oil trader with extensive connections and experience in international trade bought out 5.7% of Novatek's shares (later increased the stake to 23.5%). The partnership turned out to be successful, the business quickly began to gain momentum:
2009 – a controlling stake in OAO Yamal LNG, owned by Timchenko, was acquired from Volga Resources, along with a license for the largest Yuzhno-Tambeyskoye gas condensate field.
2010 – the oil and gas processing company Sibur, the largest in the country, was bought from Gazprom, its products are supplied to 70 countries (Fig. 2). The shareholders included Gennady Timchenko and Kirill Shamalov (the secular press calls him Putin's son-in-law).
2011 – 100% of Yamal LNG shares were consolidated, foreign partners were attracted: Total (France), CNPC (China) – 20%.
Meeting with NOVATEK CEO Leonid Mikhelson https://t.co/QJH2RsJzjW pic.twitter.com/mcagNjaPjY

— President of Russia (@KremlinRussia_E) November 14, 2016
Michelson's "star" project – Yamal-LNG
Now Leonid Mikhelson is a public figure, media attention is riveted to him. It is implementing the largest project in its history: it is building Russia's first plant for the production of liquefied natural gas to transport it to the Asian market via the Northern Sea Route. The main consumers should be India, China, Japan.
The start of construction coincided with the imposition of sanctions on Timchenko, access to European loans was blocked, and Novateks found itself in a difficult situation. Two years, 2014-2016 Mikhelson has been intensively looking for investors. In 2016, 9.9% was acquired by the Chinese company Silk Road Fund, SRF ("Silk Road"). According to the Kommersant newspaper, in 2015, 109 billion rubles were invested in the project, which increased the company's external debts to 300 billion dollars. Mikhelson lost control of Sibur, his share decreased from 50.1% to 43.2%.
Since the construction of Yamal LNG actually means the beginning of the development of a new gas-bearing province, the company received state assistance: according to Forbes, the investment amounted to 150 billion rubles. Novateks received unprecedented benefits: it does not pay VAT on the import of equipment, it is exempt from debt control, property tax for 12 years, and income tax is reduced to 13.5%. In 2015, Mikhelson first appeared in the list of "kings of the state order", and immediately in 2nd place after Rotenberg (Kerch bridge and gas pipeline to China). Sibur received an order for the construction of the Amur GPP – 790.6 million rubles.
Leonid Mikhelson has put so much on Yamal LNG that the "construction of the century" will have to be completed, no matter what the cost. Under the implementation of the project, the international cargo port of Sabetta is being built with public money. Now it is a shift camp, to which he flies, as befits a billionaire, on a private jet.