Alisher Usmanov, whose biography is worthy of a Hollywood blockbuster, built his business on the securities market. Legal education and personal abilities have formed an extraordinary businessman who stands out against the background of other representatives of the business environment.
Alisher Usmanov is one of the richest Russian entrepreneurs, he is in 3rd place in the Forbes 2016 list (from 2012 to 2014 he headed it), in the world ranking of billionaires he takes 73rd place. His fortune is estimated at 12.5 billion dollars.
Place and date of birth. September 09, 1953, Chust city, Uzbekistan
Education. 1976, MGIMO, international law
Capital. The largest shareholder of the USM Holdings group (Metalloinvest, 48% of shares), which includes mining and metallurgical assets; owner of Kommersant Publishing House, telecommunications assets: STS Media, YuTV Holding, Megafon (56%), Mail.Ru Group (64.6%), Vkontakte (39.9%), " Odnoklassniki (Digital Sky Technologies, 30%), FC Arsenal (23%), shares in Chinese companies: Internet retailer Alibaba, smartphone manufacturer Xiaomi.
Alisher Usmanov is a man about whom they say that he knows how to combine the incongruous. He is a born diplomat. The humanitarian mindset and legal education led him, rather, towards a political career, if not for a fatal misfire in his youth. As a result, life has turned out differently, he considers himself a "reluctant businessman." However, his broad education and outstanding talent as a negotiator made him successful in business as well.
Today I would gladly be a man with an annual income of several hundred thousand dollars. In this case, no one is interested in you, and you are absolutely free. Interview under the heading "Person", 2008.
Where and how did the career of the future oligarch begin?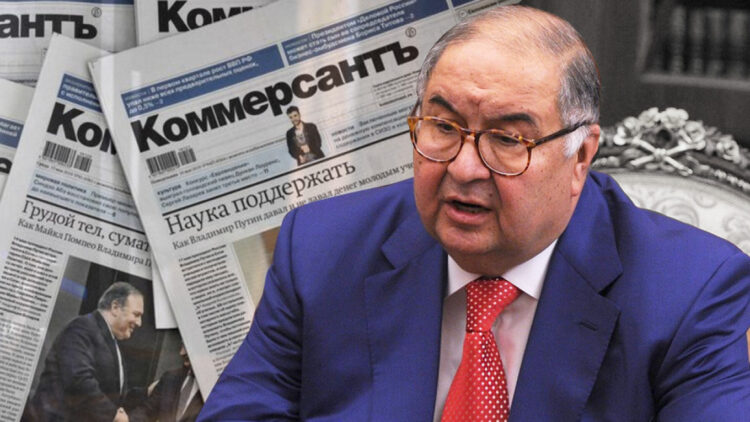 Usmanov was born and raised in a nomenklatura family. He was the eldest son, and his father served as the chief prosecutor of Tashkent. He was brought up in strictness, he studied well, went in for sports, and even earned the title of master in fencing. In 1971 he entered MGIMO, studied in the same group with Sergei Yastrzhembsky, a future assistant to President Putin.
After graduating from the institute (1976), he returned to Tashkent, where he worked for some time in the Central Committee of the Komsomol, and then became director of the foreign economic association of the Soviet Peace Committee. A brilliant career start was ruined in 1980, when he came under investigation along with the son of a KGB official, and was sentenced to 8 years in a strict regime "for aiding an official in committing a crime and fraud." He spent 6 years in prison, where at least 20 people were imprisoned personally by his father. It probably wasn't easy.
Usmanov himself has always claimed that the case was fabricated and directed to a greater extent against high-ranking fathers who were forced to resign. What really happened, no one will know, but the version is plausible. Bitter clan wars for power have always been waged in Uzbekistan, and in 1983 a wave of revelations related to the famous "cotton affair" swept through. In 2000, he achieved full rehabilitation in an old case.
Alisher Usmanov, his biography – are distinguished by their brightness, he was "lucky both in money and in love." Wife – Irina Viner, head coach of our rhythmic gymnastics team. She is his countrywoman, they have known each other since childhood, they have been happily married for more than 25 years, they have no children. Beloved nephew, who was predicted to be the heir, died under strange circumstances in Tashkent (2013).
Irina Viner raised several Olympic champions in rhythmic gymnastics, including Alina Kabaeva.
Long road to the top of Forbes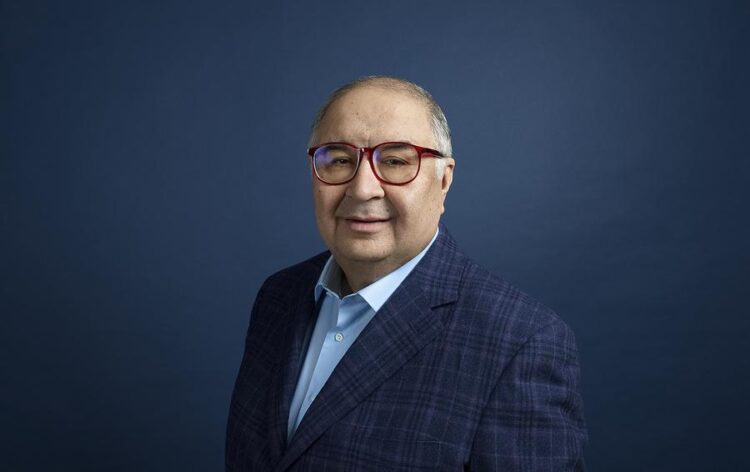 The path to a diplomatic career was closed for Usmanov, he actively engaged in entrepreneurship. He created a travel company for organizing high-altitude hunting in the Pamirs for VIPs, a joint venture with the Belgians "Vita". In early 1990 he moved to Moscow. There, at first he was engaged in the production of plastic bags in Ramenskoye near Moscow (CJSC Intercross), organized the supply of cheap American Magna cigarettes to Russia – he had an amazing instinct: both of them were in huge deficit. The profitability of the tobacco business reached 300%, but it ended in failure. Due to a sharp change in the dollar exchange rate, in 1993, a consignment of goods hung at the joint venture, the partners disappeared abroad, and Usmanov was left with a huge debt of 26 million dollars at that time. Friends helped pay it off: Moscow businessmen Andrey Skoch (28th Forbes number) and Lev Kvetnoy (52nd in the rating). They vouched for his bank loan, which he repaid 4 months later, earning nearly $40 million in GKO bonds.
1992 – 2000 years. In the early 90s, Usmanov came close to what he subsequently built his entire business on. He switched to financial transactions with securities.
"Some kind of movement of free capital began, it began to penetrate the country's economy, and I realized that the best way to do business is through financial institutions." Forbes, 2012.
In 1993, he created the financial and investment company PRNB-Invest, then the First Russian Independent Bank, which became a co-founder of MPO-Bank. It was headed by Yevgeny Ananyev (the future head of Rosvooruzhenie), and Usmanov took the place of an adviser under him. The bank serviced arms export deals, MiG was among the co-founders.
In 1995, he headed the interbank investment company Interfin. At that time, he had practically no money of his own. The founders were banks MAPO and Vozrozhdenie, Skoch and Kvetnoy. In fact, they invested money under the financial talent of Alisher Usmanov, and no one regretted it. He focused on buying up shares and other securities of mining and metallurgical enterprises, with turnovers in the millions of dollars. After a short time, Usmanov and his partners bought out the shares of banks, and became the absolute owners of MEPhI Interfin.
By 1997, it was already a group of companies, whose assets included large stakes in OEMK and LGOK (Oskol Metallurgical and Lebedinsky Mining and Processing Plants), Belgorod and Elektrostal Machine Plants, Pervouralsk Pipe Plant, a controlling stake (51%) of OJSC Arkhangelskgeodobycha. By 2001, the Interfin group sold shares in mining enterprises to Lukoil, and completely focused on metallurgy. This direction led Usmanov to Gazprom, which at that time was led by Rem Vyakhirev. Almost all the country's metallurgical enterprises had huge debts to Gazprom, and Usmanov was tasked with repaying them.
For this purpose, a subsidiary company Gazprominvestholding was created, headed by Alisher Usmanov in 2000, at the same time taking the post of adviser to Vyakhirev. Together with Interfin, by 2002 they already had 71% of OEMK, and 81.5% of LGOK's shares.
"He perceives business as creativity. His office is unique. There are tables everywhere in the huge room, and sometimes he negotiates on three computers at once: about deliveries from the Mikhailovsky GOK, Megafon, Arsenal and Gazprom. A sort of Gordon Ramsay (famous British chef) and Tsereteli rolled into one. But in a huge house on Rublyovka – he is uncomfortable. Kazakh businessman Aidan Karibzhanov, Forbes interview, 2013.
Successful financier and hired manager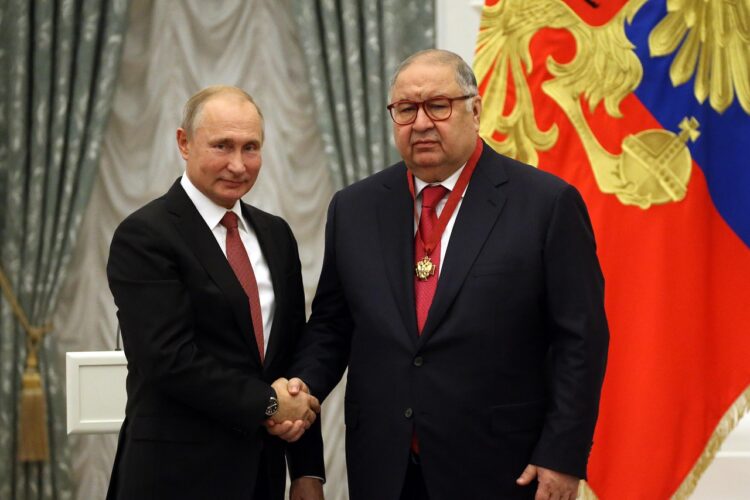 Cooperation with Gazprom is the most successful period of activity. After Putin came to power, and a complete change in the company's leadership, Usmanov became the only one who retained his position. In fact, he helped the state regain control over the country's main raw material asset. He continued his work on the return of debts to Gazprom, and did it successfully. By 2006, the company acquired control over the assets of:
Stroytransgaz (5% stake, Arngolt Becker);
Yuzhno-Russkoye and Yuzhno-Tambeyskoye oil and gas fields (Severneftegazprom)"
SIBUR (JSC Siberian-Ural Oil and Gas Chemical Company);
Zapsibgazprom (fields and oil refining, Western Siberia).
In 2007, for the first time in its history, Gazprom entered the list of the 100 most respected companies in the world (Barron's weekly).
When asked why he needed this, Usmanov replied: "My main rule in business is never to engage in political games, but never do anything without the understanding and support of the state apparatus and, above all, the government of the state in which we do this business." "Vedomosti", 2005.
The peculiarity of Usmanov is that he practically never claimed command positions (unlike, for example, another well-known Russian businessman Mikhail Fridman, who does not tolerate second roles). In almost all projects, he served as deputy, or adviser. He does not like the courts, and always tries to complete the case without scandal – most often through a ransom. He himself says: "You need to give a person so that it is convenient for him to take." Oriental wisdom, and diplomatic talent – however.
Many transactions show that the price he offered clearly exceeded the real value of the assets being bought out. It is obvious that he went for it consciously, sometimes under a bank loan or a guarantee, I compensate for the losses at the expense of the profits of other projects. Not coincidentally, his own assets are diversified in dozens of directions.
I do one thing – finance. Finance is the type of activity that, through the so-called attributes of the market, introduces you to different industries. Channel "About money", conversation, 2008.
Before Dmitry Medvedev's meeting with RSPP representatives in December 2012.
Ivan Streshinsky, CEO of USM Advisers, says: "That's what everyone says: intuition. But Usmanov is a deeply educated person, he graduated from one of the best universities at that time, MGIMO. He has a unique gift – he has a phenomenal memory; remembers all phone numbers, even those he called 20 years ago. He doesn't have a notebook." Streshinsky said that Usmanov reads a lot, he has a whole staff of people who select and translate fresh publications on topics of interest to him. He has deep knowledge, and therefore he is well aware of new trends. Interview with Kseny Sobchak ("Snob", 2015).
Patronage as a way of life
View this post on Instagram
Since 2006, Alisher Usmanov has consistently invested millions of dollars in the media and MASS-Media, and after buying Mail.Ru Group, Odnoklassniki and other social networks, he began to be called the "king of the Internet." He made his latest investment in Russian esports, with around $200 million in Virtus.Pro. One of the most famous acquisitions is the shares of the English football club Arsenal.
After buying Arsenal. Drawing by professional illustrator Joe Cummings, UK.
Usmanov generously shares his millions with society, and became famous as a philanthropist, the list of his "good deeds" is really impressive:
buyout of intellectual rights to Soyuzmultfilm's creations (Maugi, Cheburashka, Snow Queen and others) and their transfer to the Bibigon channel ($10 million);
acquisition of a collection of paintings by Rostropovich-Vishnevskaya, which now adorn the palace in Strelna, St. Petersburg ($72 million);
payment of debts of the RFU on the salary of Fabio Capello, the coach of the Russian national football team ($300 million);
purchase of the medal of the Nobel laureate James Watson, and return to its owner. The scientist put it up for sale in order to get money to continue research in the field of DNA decoding ($4.5 million).
He sponsors the Bolshoi and Mariinsky theatres, Sovremennik, FC Dynamo, the Olympians Support Committee and countless other projects. A rare example in business of a person who spends the money he earns in such a way that he is not ashamed of him.
"I don't want to buy anything anymore, almost. In addition, what will ensure the operation of our philanthropic and charitable programs. Forbes interview, 2016.