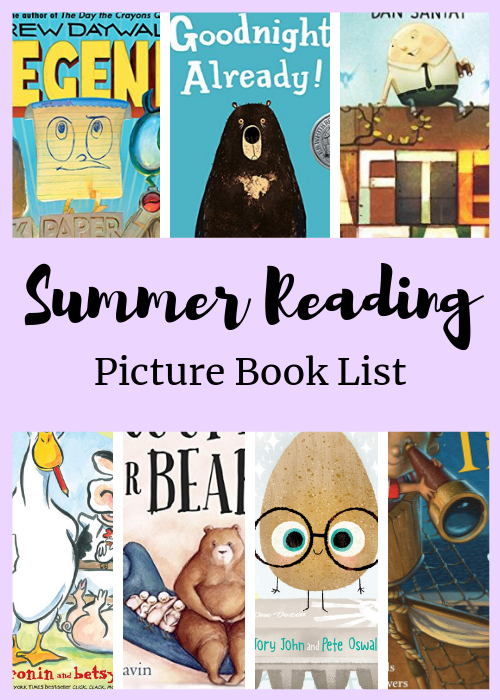 Summer is fast approaching and that means it time for me to share summer reading lists!
There are so many books I could recommend to read throughout the summer, for all different age ranges and reading levels. Because of this I am going to split this post into several different parts.
This is the first part containing the picture book recommendations! I am going to mention quite a few picture books in this post, to help you remember them all I have created a printable list which you can find here.
I will also have the list at the bottom of this post, so if prefer to just read that, you can skip right to end.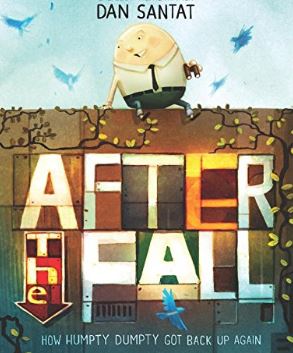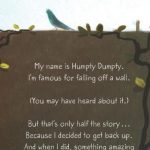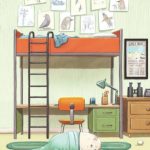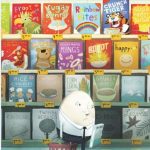 After the Fall by Dan Santat tells the entertaining tale of Humpty Dumpty after his famous fall.
He finds himself scared of heights, and this prevents him from enjoying some of his favorite things.
After the Fall tells readers how Humpty Dumpty tries to get over his fears.
There are so many funny things to be found in the illustrations of this book.
For example, when Humpty goes grocery shopping, because of his fear of heights he can only reach the cereal on the bottom shevles like; Wheat Biscuits, Leaves, and Cardboard. 
On the higher shelves however you can find; Froots Hoops, Crunch Tiger, and Happy-O's.
Blueberries for Sal by Robert McCloskey is such a charming little story! I couldn't possibly tell you how many times I have read it aloud to my younger siblings. 
They just love it!
Kuplink, kuplank, kuplunk! Sal and her mother a picking blueberries to can for the winter. But when Sal wanders to the other side of Blueberry Hill, she discovers a mama bear preparing for her own long winter.  Meanwhile Sal's mother is being followed by a small bear with a big appetite for berries! Will each mother go home with the right little one?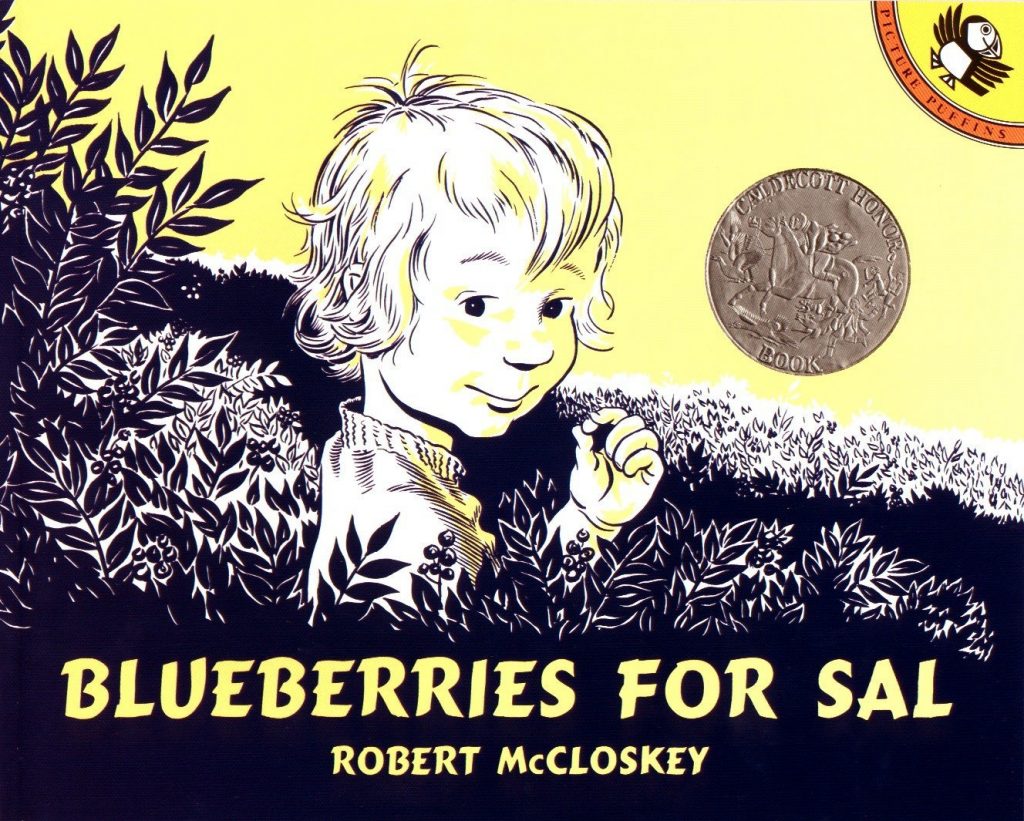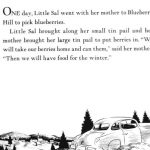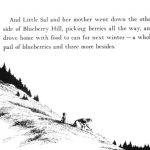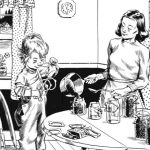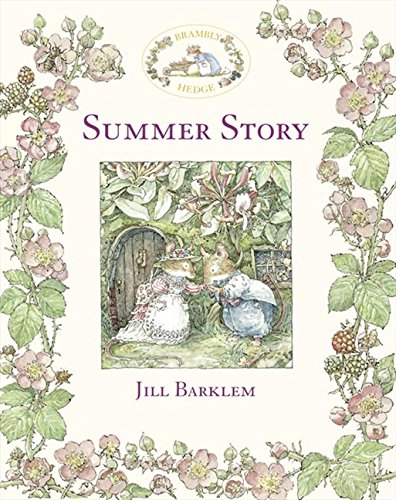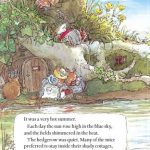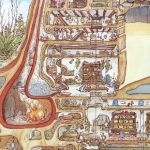 I just love the look of all of the Brambly Hedge books. They are so pretty and inspiring. Summer Story by Jill Barklem is no exception.
It was such a hot summer. They sky was deep blue and the sun never faltered. All along Brambly Hedge, the mice did their best to keep cool. 
Poppy Eyebright sought refuge in the mossy shadows of the mill wheel; Dusty Dogwood took to walking by the banks of the cooling stream. 
Dusty and Poppy spent more and more time together, so no one was at all surprised when they announced their engagement. 
They decided on a very unusual setting for the wedding ceremony, but even they didn't realize just how unusual it would prove to be!
Come Home Already! by Jory John is one of the most hilarious pictures books I've read. 
It is highly entertaining both for the children listening, and the adults reading it!
An excited Duck wants to hang out with Bear. 
But Bear's gone fishing for a whole week and is happy to finally get a second alone.
What will Duck do while Bear is gone? How will he survive without his best pal?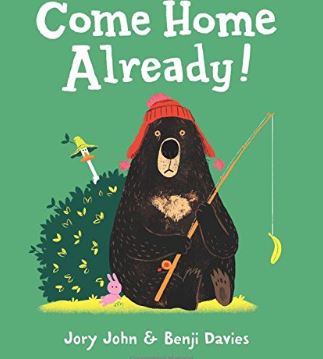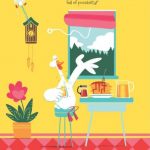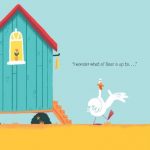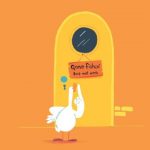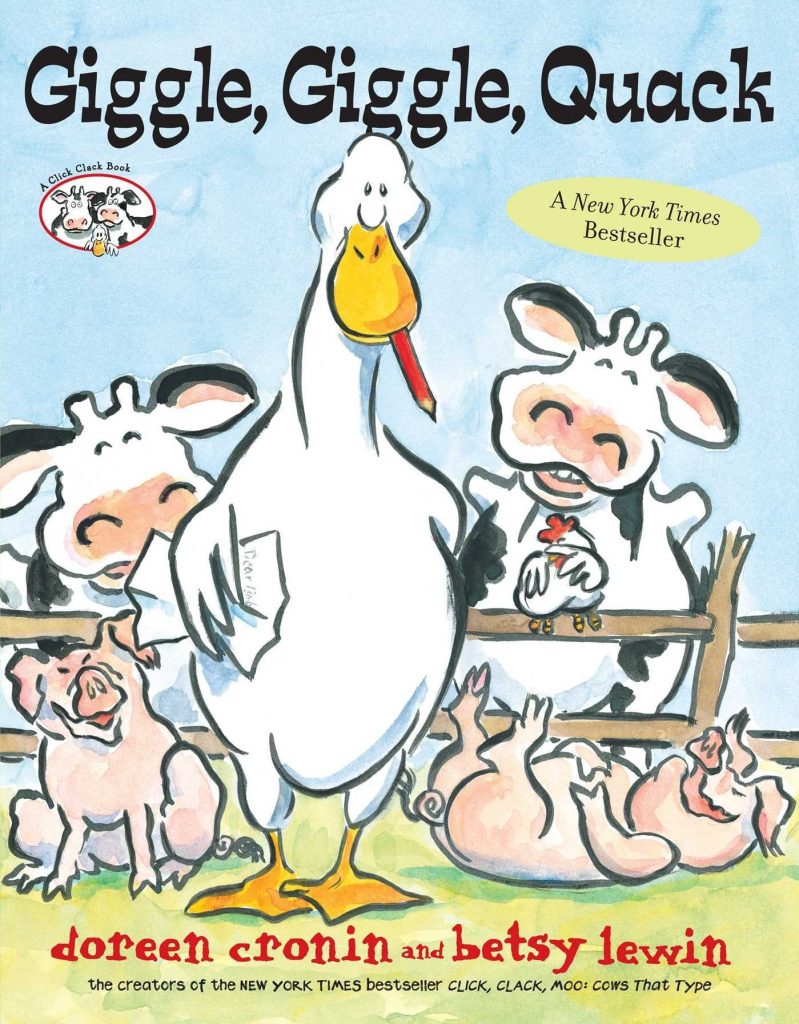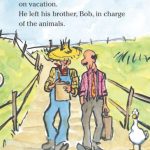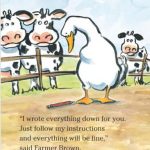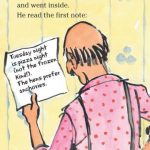 Giggle, Giggle, Quack by Doreen Cronin is next on the list!
Farmer Brown is going on vacation. He asks his brother, Bob, to take care of the animals. "But keep an eye on Duck. He's trouble."
Bob follows the instructions in Farmer Brown's notes exactly. He orders pizza with anchovies for the hens, bathes the pigs with bubble bath, and lets the cows choose a movie.
Is that he giggling he hears?
Giggle, giggle
quack, giggle, moo,
giggle, oink…
From the same author as Come Home Already! comes another funny story called Goodnight Already!.
Poor Bear is very tired. He feels like he could sleeps for weeks on end. 
His neighbor Duck, however could not be more awake. To entertain himself he visits Bear.
Bear is not very happy about that. All he wants to is sleep.
Duck tries to convince Bear to do a plethora of activities with him, to all of which Bears says no.
Goodnight Already! is a very amusing book, and worth adding to your book collection.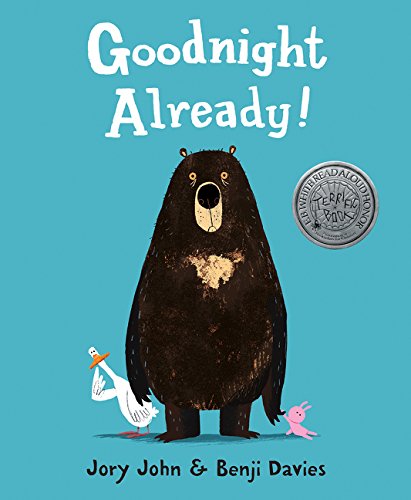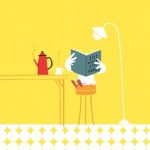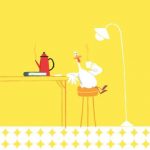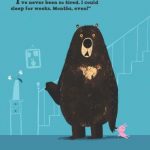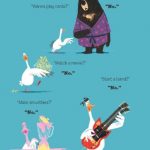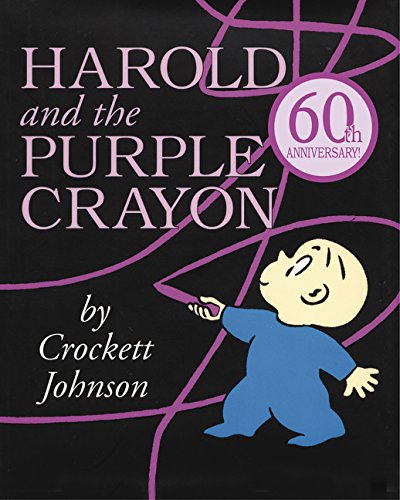 Harold and the Purple Crayon by Crockett Johnson is a classic.
One evening, after thinking it over for some time, Harold decided to go for a walk in the moonlight.
Armed only with an oversize purple crayon, young Harold draws himself a landscape full of wonder and excitement. 
Harold and his crayon travel through woods and across seas and past dragons before returning to bed, safe and sound.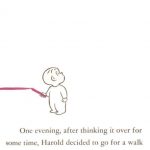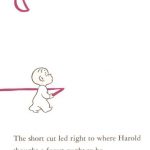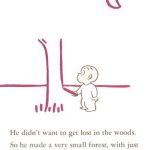 I don't know how many times I have read Mother Goose's Pajama Party by Danna Smith. It is my two year-old sister's favorite book right now, and has been for a while.
It doesn't matter what bookshelf, in which room we put this book, she always seems to find it.
Join Little Bo-Peep, Georgie Porgie, Miss Muffet, the cow that jumped over the moon, and all their pals as they march merrily toward Mother Goose's house for a cozy slumber party full of stories. And after they are all tucked in, continue to the back of the book and find a special section with your favorite nursery rhymes.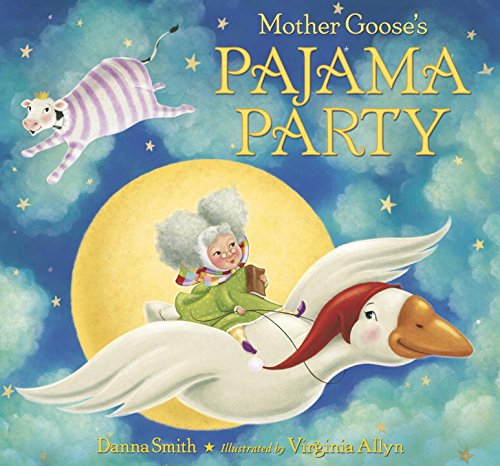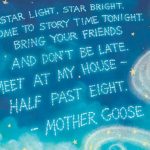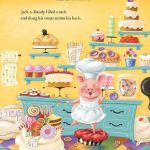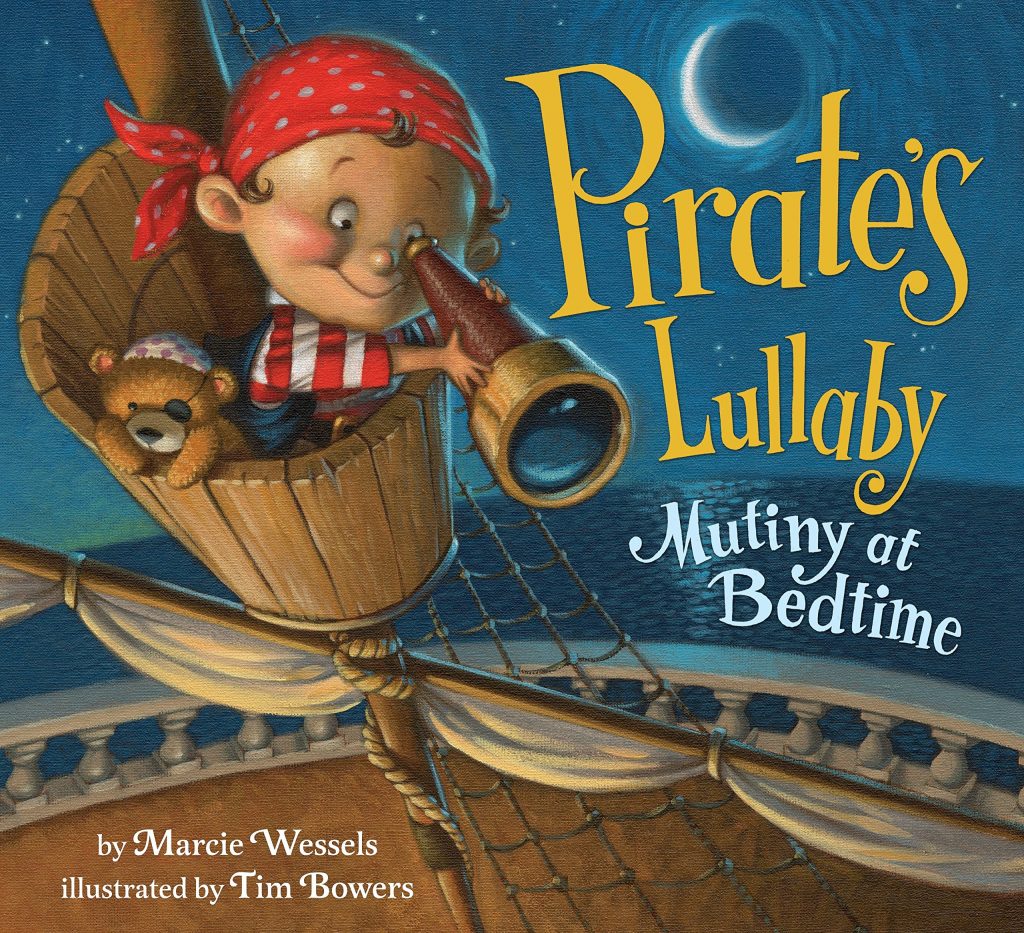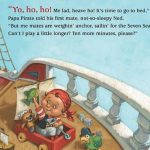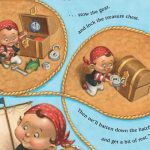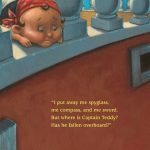 Pirate's Lullaby: Mutiny at Bedtime by Marcie Wessels is another family favorite. When reading this one out loud, you can't help but assume a pirate accent.
Yo, ho, ho! It's bedtime! But this little swashbuckler will do anything to avoid going to sleep.
Read along as he stalls for time—searching for peg-legged Captain Teddy, stowing his toys in the ship's treasure chest, and even playing a game of walk-the-plank! 
Room for Bear by Ciara Gavin is such a sweet little book! The illustrations are just adorable.
When Bear wakes up one spring, he goes in search of a new home.
And he thinks he's found the perfect place. Unfortunately, things are a bit . . . snug.
Can five little ducks find room for one big bear in their home—and in their hearts?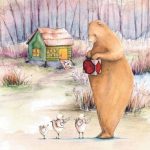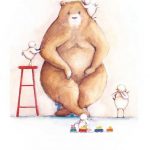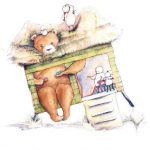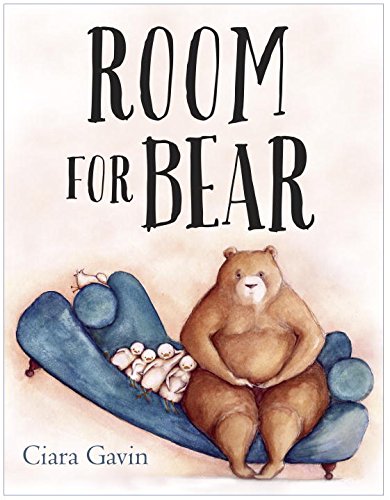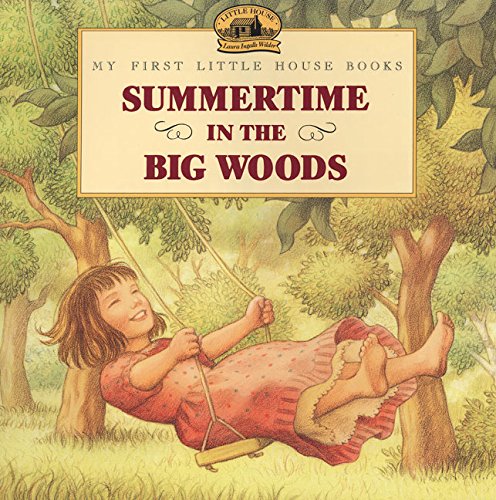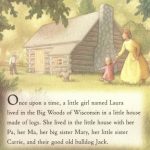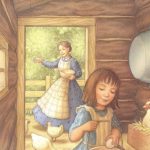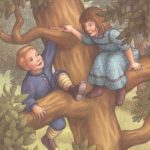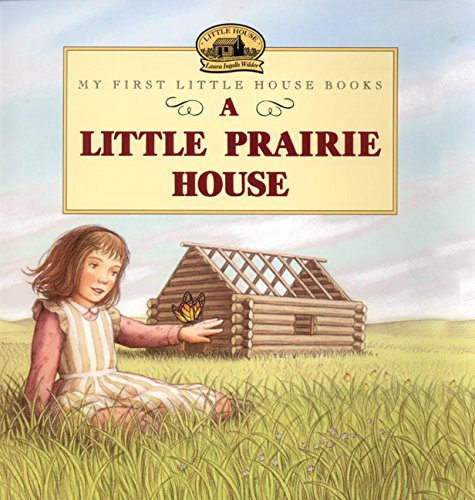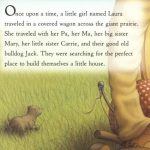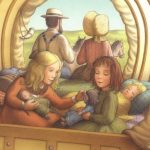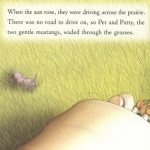 Summertime in the Big Woods and A Little Prairie House are part of a series called My First Little House Books. 
They are written by Laura Ingalls Wilder, in the fact that the text in these are excerpts from the original books.
The Day the Crayons Quit by Drew Daywalt is next on this list.
Poor Duncan just wants to color. But when he opens his box of crayons, he finds only letters, all saying the same thing: His crayons have had enough! They quit! Beige Crayon is tired of playing second fiddle to Brown Crayon. Black wants to be used for more than just outlining. Blue needs a break from coloring all those bodies of water. And Orange and Yellow are no longer speaking—each believes he is the true color of the sun.
What can Duncan possibly do to appease all of the crayons and get them back to doing what they do best?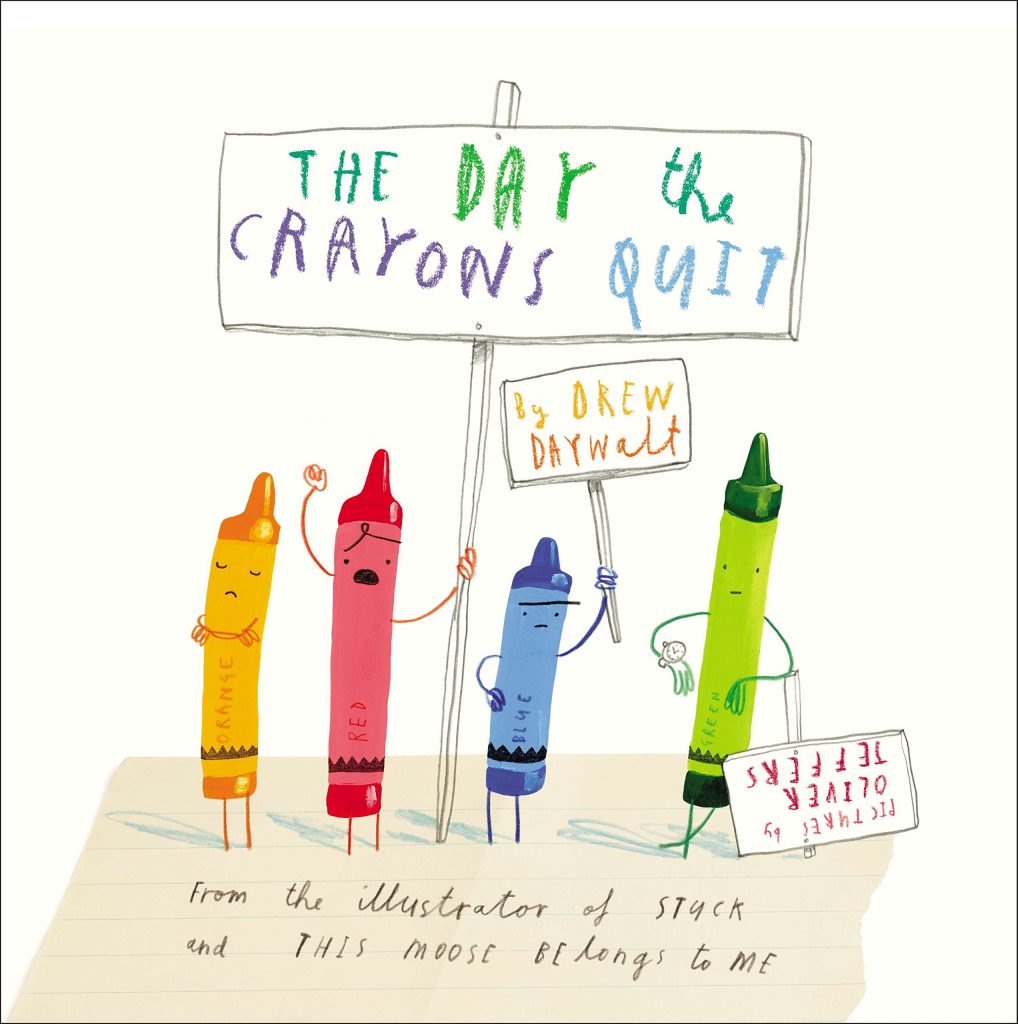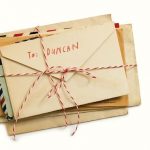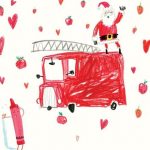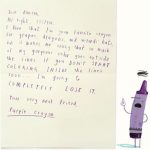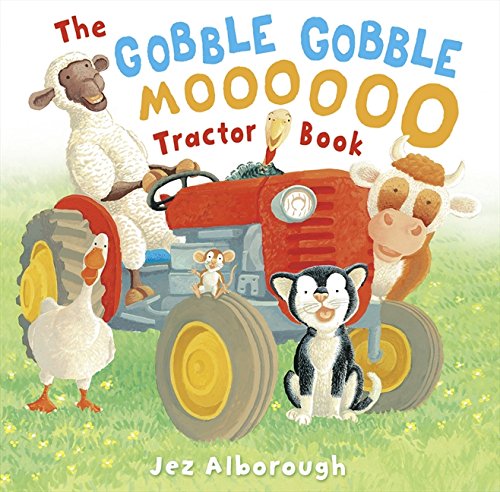 The Gobble Gobble Moo Tractor Book by Jez Alborough will get your children's attention!
While Farmer Dougal sleeps, Sheep and his friends board the tractor and take turns making engine sounds. But what if their loud honks, moos and squeaks wake the farmer?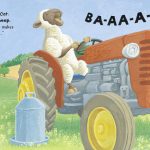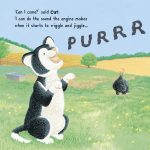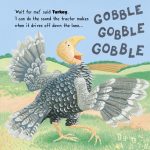 The Good Egg by John Jory
The good egg has been good for as long as he can remember. While the other eggs in his carton are kind of rotten, he always does the right, kind, and courteous thing. He is a verrrrrrry good egg indeed! Until one day he decides that enough is enough! He begins to crack (quite literally) from the pressure of always having to be grade-A perfect.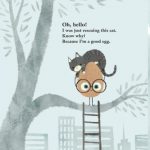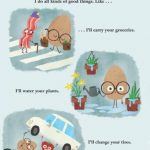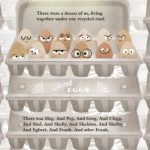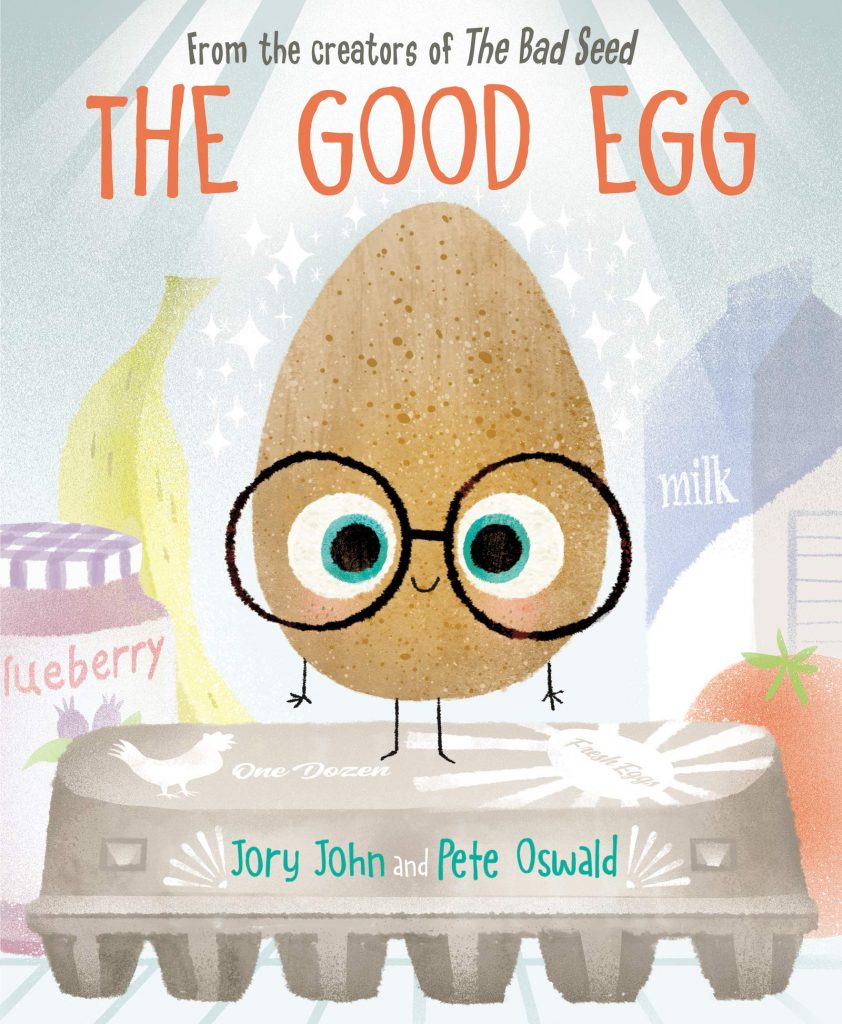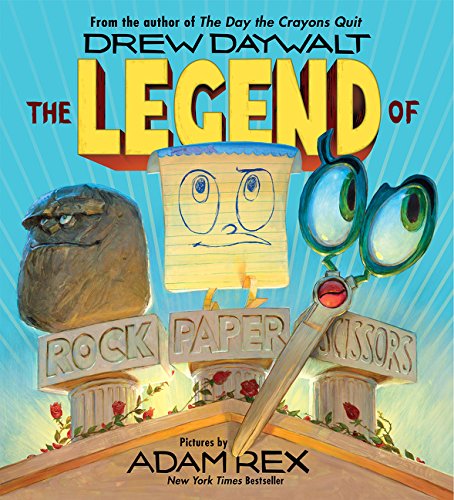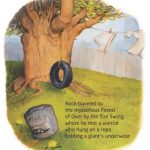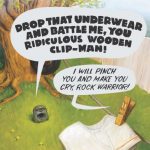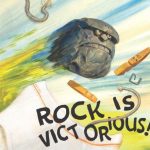 The Legend of Rock, Paper, Scissors is another funny book from Drew Daywalt.
Long ago, in an ancient and distant realm called the Kingdom of Backyard, there lived a warrior named ROCK.
Meanwhile in the Empire of Mom's Home Office, a second great warrior sought the glory of battle. And his name was PAPER.
At the same time, in the Kitchen Realm, in the tiny village of Junk Drawer, lived a third warrior. They called her SCISSORS.
These three were the strongest, smartest, and fastest in all the land. Time and again they beat the most fearsome opponents they could find: an apricot, a computer printer—even frozen, breaded, dinosaur-shaped chicken nuggets! But when the warriors finally meet each other, the most epic round of battles begins . . . and never ends.
Tops and Bottoms by Janet Stevens is another family favorite.
Hare solves his family's problems by tricking rich and lazy Bear in this funny, energetic version of an old slave story. With roots in American slave tales,  Tops and Bottoms celebrates the trickster tradition of using one's wits to overcome hardship.