Creating Reading Goals for a More Productive Reading Year
3 Simple Steps for Helping You and Your Child Create and Achieve Reading Goals.
What Are Reading Goals?
There are many types of reading goals. It all depends on who you talk to, but generally speaking, reading goals by definition are simply little challenges you give yourself to not only get better at reading but also help improve consistency in reading at the same time. This makes them not only great for adults but children as well, especially reluctant readers. Creating feasible reading goals doesn't have to be difficult or time-consuming, even when creating them with children. Reading goals should be created easily and achieved effectively. 
Reading Goals are Important
Setting reading goals can really improve reading in many ways. Reading is very important for everyone, particularly children. 
There are many benefits for children that read regularly, such as
Improved grammar and spelling
Better comprehension
Larger vocabulary
Improved writing skills
Lengthened attention span
Better ability to communicate
Proficiency in reading and more.
These are just a few of the many wonderful aspects of life that reading can enhance for children. If you are interested in more about the benefits of reading, you can check out this post. Reading is very important for children and all it takes is reading any book for a few minutes every day. It's that simple.
Do You Want This For Your Child?
The best way to get your child reading consistently is to sit down with them at any point in the year and create some reading goals with them. That might sound daunting, but it doesn't have to be difficult or time-consuming. Remember that it is never too late in the year to set reading goals. It doesn't matter if you create them on January 1st or August 29th, just go for it. I am going to give you some tools and advice to help you and your child get started. 
The methods I am going to share with you are specifically for helping your child set and achieve reading goals, however, feel free to join them in the experience and set yourself some reading goals at the same time. Simply follow the same steps but modify them slightly. For example, for the first step, ignore the first part, and just explore your interests.
Are you and your child ready to have a more productive reading year? All it takes is 3 simple steps and a few minutes' time. 
Here are the steps:
Step 1: Identify where your child is at by determining their reading abilities and interests.
Step 2: Help your child set a few simple short-term and long-term reading goals.
Step 3: Come up with strategies for helping your child meet all of their reading goals.
That is all there is to it! Three easy, simple steps. I will go through all of these steps in more detail below, along with tips on how to complete them.
The First Step: See Where Your Child is At
First things first, see where your child is at. More specifically, find out which reading level is suitable for them. Are they just getting started, or can they already read like a pro? 
This first step is very important. It will help you evaluate what kind of reading goals are appropriate for your child. It will also come in handy when it comes time to create a book list, which I will talk about later on. 
Obviously, the more your child reads, the better they will get at reading, therefore changing their reading level abilities. However, ascertaining a starting point is imperative to success.
The next thing to consider is your child's interests. If you hand them a list of books in a genre they don't care for, they simply won't read them, therefore not achieving their reading goals, because in order to reach those goals they will need to read!
Next, find out what your child is interested in, because, though stepping outside of your genre comfort zone every now and then can be a good thing, a whole list of those won't go anywhere, so find the right genres. There are many to choose from.
There are two main umbrella categories that most books fall under. These are fiction and non-fiction. Both of these then get further categorized into genres. Below are some of the most popular genres.
Fiction
Action and Adventure
Classics
Fables
Fairytales
Fan-Fiction
Fantasy
Historical Fiction
Horror
Mystery
Mythology
Science Fiction
Short Stories
And more.
Non-Fiction
Autobiographies
Biographies
Essays
Guides
Journals
Memoirs
Periodicals
Self-Help Books
Speeches 
Textbooks
And more
Perhaps it would be a good idea to go over the above list with your child and see what they are interested in. Older children will likely be able to quickly identify which ones suit them best, while younger children might just need you to take an educated guess for them. 
Once you have established which reading level and genres are best for your child, it's time to make a plan of action.
This is my favorite part. Planning and making lists, setting goals and looking forward to a very productive reading year.
Goal setting is the next step in helping you and your child have a good reading year.
The Second Step: Setting Reading Goals
Setting reading goals should not be complicated, time-consuming, or difficult. The best method for setting reading goals with children is to help them come up with about 5 feasible goals. Older children may wish to set more goals, while younger children may need to set fewer, but I find 5 goals is a good middle number.
The reading goals you and your child choose, should not be book-specific! For example, the goal list shouldn't look like this:
Pippi Longstocking
Sarah, Plain and Tall
Winnie the Pooh
The Courage of Sarah Noble
Beezus and Ramona
The above example looks more like a book list, not like a list of reading goals. A booklist is a great tool, and I will talk about that soon, but for now, you and your child should create a few reading goals such as the ones in the example below:
The 5 goals should look more like:
Read 30 books in 2023
Read 15 minutes every day without fail
Don't leave the house without a book for an entire month
Read aloud 10 minutes a day for 30 days straight
Read a book in a least favorite genre
The above example goals are the kind that are fairly vague. This is a good thing. They are not so specific that they are hard to achieve, instead, they are general enough that even if your child discovers they can read at a harder level all of a sudden, or that they aren't interested in a certain genre, after all, they can still achieve their reading goals. 
The ones above, of course, are just examples. Encourage your child to come up with some reading goals themselves, and I suggest you do this for yourself as well. As mentioned above, you and your child aren't bound to five goals. If you want more, you can have more, if you need less, you can have less! Just be sure to use your discretion as a parent and help your child keep the goals realistic. 
When choosing the goals, think about whether they are long-term or short-term goals. For example, aiming to read 30 books in 2023 is a goal that will take all year, therefore making it a long-term goal. Similarly, reading 15 minutes every day without fail takes a long time as well. Both of these goals are long-term goals. 
However, goals such as not leaving the house without a book for an entire month or reading a book in a least favorite genre are short-term goals that can be achieved relatively quickly. 
You need a balance of both long-term and short-term goals. If your child has an entire list of goals that will take the whole year to achieve, they will lose motivation, guaranteed. 
However, a list that is entirely comprised of goals that can be completed within a few weeks or even months will run out quickly in most cases.
Therefore, it is best to have a few goals that can be achieved in a month or less, in addition to a few goals that will take all year to complete. This creates a perfect combination of quick satisfaction and long-lasting satisfaction. Note that you can also create new short-term goals as you or your child complete the original ones.
I would suggest helping your child create two long-term reading goals and three or four short-term reading goals. But remember to keep it simple and not overwhelming.
So, now that you have determined which type of books best suit your child, and made a few simple goals with them, what's next?
The last step in creating and maintaining a successful reading year for you and your child is coming up with a few strategies for meeting all or most of your set reading goals. 
The Third Step: How to Tackle Your reading Goals
What's the point of creating goals if you don't have a strategy for achieving them, right? Typically, the best way to tackle the big goals, the long-term goals, is to break them up into smaller pieces. Let's go back to the 30 books in 2023 example. In order to meet this goal, it might be a good idea to break it down into monthly goals. If you set this goal at the beginning of the year, then you have 12 months to read 30 books. That averages out to about two and a half books a month. Naturally, certain books will be longer than others, but the aim should be 2-3 books a month, which suddenly doesn't seem to so daunting anymore.
All I did was break a year-long goal into a series of smaller goals. Be sure to keep this part simple too, though. I could have said 30 books in one year means two and a half books a month, which means just over half a book a week, and approximately one-tenth of a book per day. If that's your thing, then go for it! But typically, keeping it fairly simple and vague is better.
Charts and trackers can help split up the goals into smaller chunks and keep track of the progress, so it might be a good idea to print out a few to keep in an easily accessible place or create trackers in a bullet journal if you have one.
Motivation & Encouragement
A quick note before I delve deep into this part of the process. The following ideas and examples are meant specifically for children, however, even as an adult you may need things that motivate and encourage you to continue reaching towards achieving your reading goals as well, but they will likely be different from the examples I am going to give below. The basic idea though still applies.
A little bit of motivation and encouragement might be needed in order for your child to meet their reading goals. This again does not need to be complicated. Most children will need a little motivation and encouragement to keep on track with their reading in order to achieve their final goals.
Methods of motivation and encouragement include:
Incentives
Rewards
Charts
Book Lists
Making Reading Special
The above methods are just suggestions. Incentives and rewards don't have to be complicated or expensive. Simple things like going for ice cream when they have met their first goal or buying a new book after they have read for thirty days straight can be good ideas. Be creative, but keep it simple.
Charts and reading trackers can be a great source of encouragement for children as well. The kind of chart or tracker where your child colors in or marks off a space when they have read for a certain amount of time during the day, or when they finish a book are the type of chart or tracker that is motivational. Children can get really encouraged to read more when they see their own progress.
Booklists are wonderful for motivation and encouragement as well.
A good solid list of books to refer to every now and then is always helpful and very motivating for children. Some kids may want to create a long list of books and check off every single title on it before the end of the year. 
While others will make a long list and then get distracted by a new series they've just discovered, and then a new book that came out, or a new author they have just found out about and have to read every single book they have ever written. It happens, and that is great. Having a book list though is a good starting point and reference.
Help your child create a basic book list of the books they are currently able to read and are interested in. You can also include some books that are slightly above their reading level that they can work towards. I would suggest keeping the list under 30 titles or so. Less for younger children, otherwise it gets overwhelming.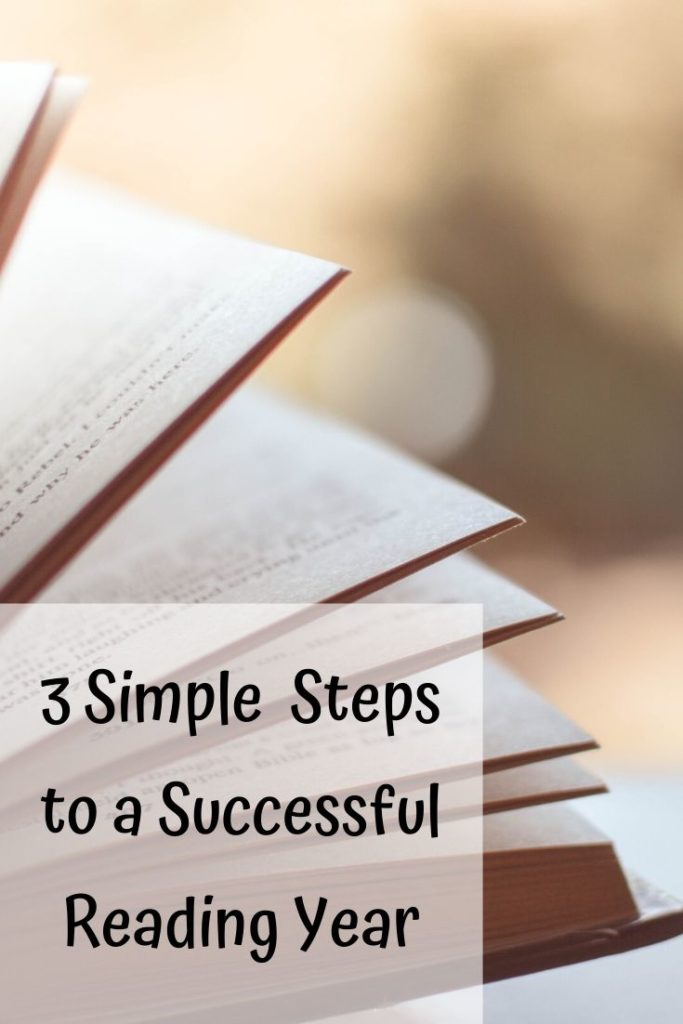 If you struggle to find books for your child's booklist, you are not alone. 
Finding books that would be appropriate and entertaining for your child while still remaining clean and wholesome can sometimes be quite difficult. This was actually the inspiration for my blog, Anne's Book Basket, where I set out to review and recommending quite a few good children's books. Other places to find books include amazon, Goodreads, and series.
Take a book that you know your child has read and enjoyed, then find it on Amazon or Goodreads. They typically display related books on the same page, and I have found many great reads that way. You can also discover series using the same method as they usually display the other books in the series as well.
Another way to find books for your child is by browsing through books with extensive title suggestions in them. Some of these books include:
It's not that hard to create a book list with your child, and they will be motivated to read by all of the exciting and enticing books on the list. They will also be encouraged to read more once they see how many of the books on the list they have read. Booklists are a great strategy for helping your children reach their reading goals. 
But beware, you can easily get carried off while making a book list by adding more and more titles until it becomes overwhelming. Set a limit and stick to it!
Last, but not least make reading special. This again can be done easily and inexpensively. Reading time can be made special by a fancy bookmark or by using book darts. A cozy reading nook or comfy chair can also work a treat, or even just a cup of yummy tea!
Whatever you choose to do, the most important thing is to make reading fun! Reading is not a chore, it's a wonderful gift that should be cherished and relished!