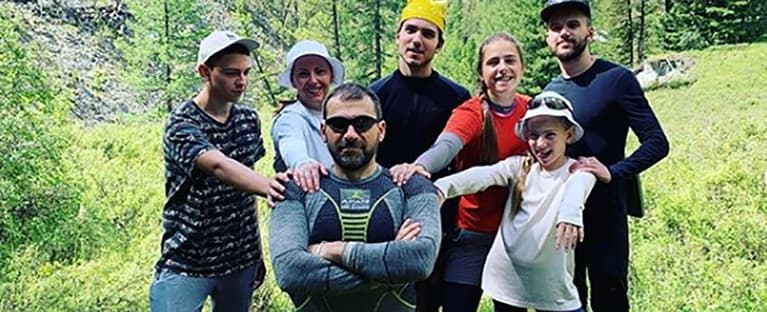 The children of Russian billionaires are increasingly left without an inheritance. Business parents prefer to donate their capital to philanthropy or to transfer assets to management, fearing that successors will squander their savings. But some, pursuing good goals, go to the extreme – they deprive them of financial support immediately after graduation.
The Giving Pledge movement, popular among rich people, has also found supporters in Russia – more and more of our billionaires are depriving their children of their fortune. Moreover, if the first followers of Bill Gates and Warren Buffett talked about transferring only part of their wealth to charity, then the new "adepts" lend money to their daughters and sons even for education.
Reference! Status information is for September 2023 according to Forbes.ru.
"A million will help a person, a billion will kill"
Vladimir Potanin, head of Interros, $19.7 billion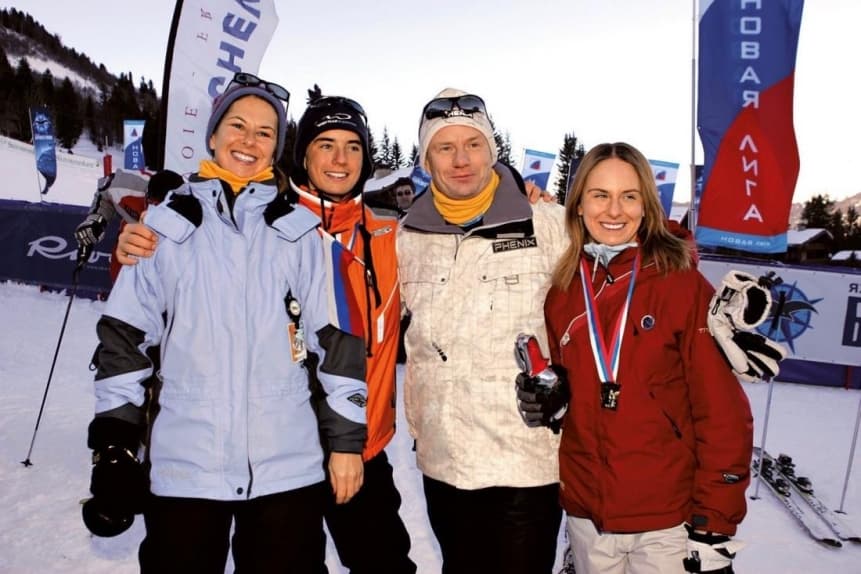 Photo: Potanin with older children and first wife
The effective owner and leader of the Russian Forbes 2023 rating, said in an interview with the Financial Times back in 2010 – two years before the Gates initiative – that he plans to transfer finances to a charitable foundation. Moreover, this idea was supported by his older children, Anastasia and Ivan, with whom Potanin repeatedly discussed the possibility of officially bequeathing capital "for the benefit of society."
10 years have passed – the billionaire already has 7 children, the size of his fortune has grown to 19.7 billion $ – the maximum value for these years. After litigation with his first wife in 2013 due to the division of assets, Potanin did not speak out about his inheritance for a long time. But in an exclusive interview with Forbes in June 2023, he shared that his desire to send part of the money to charity has not changed, but his attitude towards the idea has changed.
"I wanted to be closer to reality, to those people with whom you directly interact. For all its ambitions, limit itself to the Russian Federation. Doing abstract good is still not as exciting as doing concrete work. Maybe one day my colleagues and I will mature to the Russian initiative, we will make our giving pledge. I'm thinking a lot about this, but I'm not ready to announce it yet."

V. Potanin. Forbes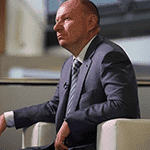 "Money will ruin a child's life"
Mikhail Fridman, founder of Alfa Group, $13 billion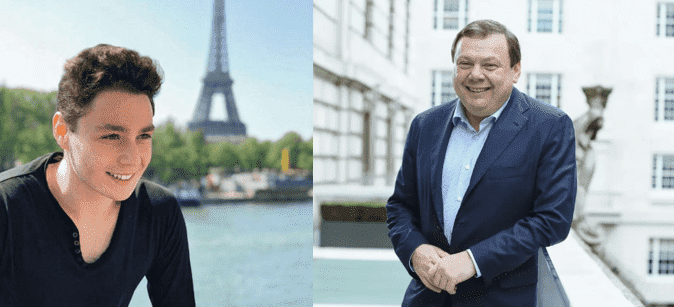 Photo source: @alexander_fridman
"I'm going to donate all my money exclusively to charity. I don't plan to give any money to my children."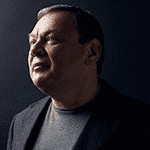 The businessman explained his decision with two reasons: the desire that they achieve success on their own and not become objects for unseemly purposes.
Friedman's only son Alexander (born in 2000) turned out to be a self-sufficient guy. He earned his first money at the age of 12 by reselling school lunches, after which he founded several startups: the booking agency Artist-Bank for the entertainment of "golden" youth and the outsourcing of steam cocktails. Now he supplies gum through his new company SF Development.
The older daughters are also building a career: Laura (b. 1993) dances in the Israeli National Ballet, and Katya (b. 1996) is a manager in a Swiss bank. It is not known how their fate and two more younger sisters without father's capital will turn out. But at least they can count on a good education and support with advice.
"The new generation is destroying"
Yuri Milner, founder of Mail.ru, investor, $3.8 billion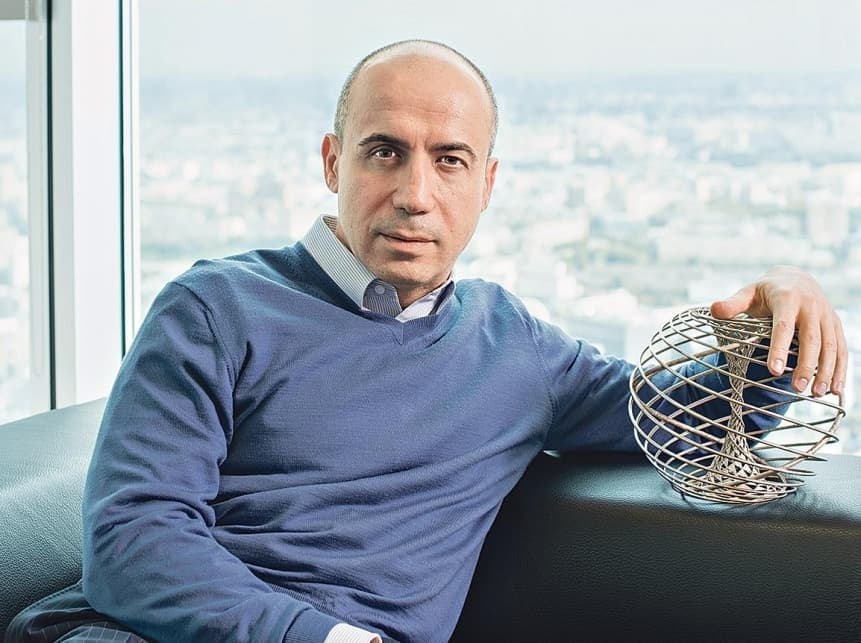 The main Russian investor in Silicon Valley was one of the first to publicly join the Giving Pledge.
"My joining The Giving Pledge is not just a desire to "gift", but an attempt to make sense of life experience in order to make philanthropy effective. Humanity is at the very beginning of a long journey. I am here to invest in our best minds and our future together."

Y. Milner
He really directs fabulous sums to scientific projects in the field of fundamental physics, mathematics, life sciences, the search for extraterrestrial civilizations, and artificial intelligence. In the Milner family, 3 girls are growing up – 15, 13 and 5 years old. Moreover, the middle one plans to follow in the footsteps of her father – she studies physics and mathematics in special. school.
"This job is too difficult for the heirs"
Vagit Alekperov, co-owner of Lukoil, $15.2 billion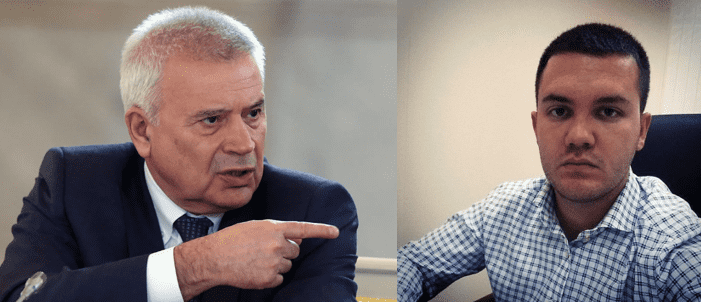 30-year-old Yusuf Vagitovich Forbes has been calling the richest heir for several years. But it turns out that his billionaire father does not see his only son at the head of Lukoil.
In 2018, in an interview with Vedomosti, Alekperov Sr. said that he would not allow the assets to be split and plans to transfer family shares to the created fund so that the heirs could not dispose of them, despite the fact that in 2013 he promised to issue 30% of the securities on the son.
"We are probably not yet so developed as to donate all income [на благотворительность]. But my heirs will be limited in income from my shares.

V. Alekperov. Vedomosti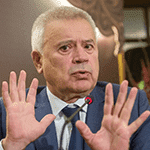 Yusuf himself makes good money, he owns parts of oil transportation companies, the production of soft drinks, Lukavto. And given the terms of the will, dad's money will not go anywhere from him, but it will not work to "lower" the inheritance.
"Disinheritance is a privilege"
Igor Rybakov, Managing Partner of TechnoNIKOL Corporation, $1 billion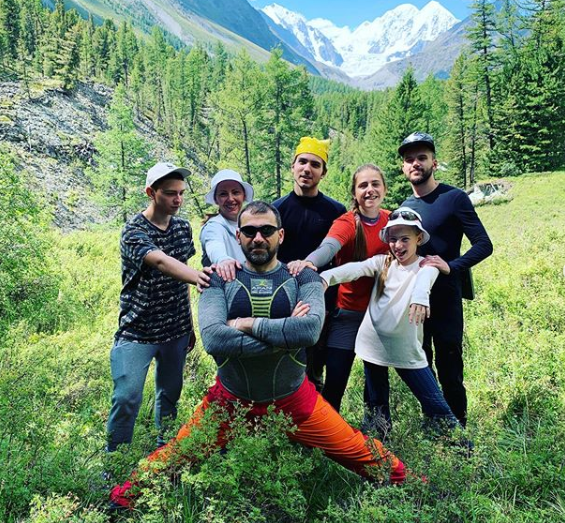 Photo: the whole family in Altai.
Source: @rybakov_igor
The billionaire entrepreneur Rybakov has the most extravagant attitude to family money. He has a market relationship with his children. The businessman, together with his wife Ekaterina, set strict rules for 2 daughters and 2 sons, who are required to take a loan from their parents even for education.
"We give our children full health insurance coverage, interest free loans for education wherever they choose. They eat on this loan, rent an apartment, and the following is known: they will have to return it. This is a target loan… This is, in general, monitored by specially trained people. Children receive these conditions when they are 15 years old"

Source: NTV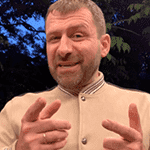 By the way, the eldest Polina has already taken a loan from her father to study at the Moscow Institute of Physics and Technology. Rybakov does not exclude that he can finance a startup, but not more than 1 time. According to the businessman, as a parent, he will pass on only his surname and genetics to his children.
"Disinheritance is a parental message that we believe in them, that they are capable and talented enough to build their own life trajectory"

E. Rybakova.
Source: RBC Style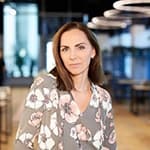 But by depriving children of funding, the billionaire does not deny himself strange hobbies – either he donates $ 1 million to create a monetary throne out of dollars, or he releases his own music album, not forgetting to brag about his achievements on his blogs on Instagram and YouTube.
Whether Russian billionaires end up leaving their heirs completely penniless, time will tell, but so far none of them has renounced their wealth and donated all their capital to charity.