Donald Trump (Photo by Jim Lo Scalzo, EPA)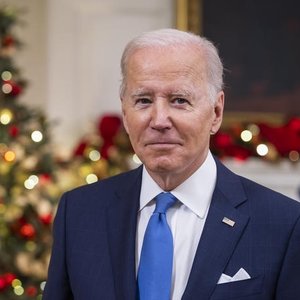 Place of Birth. Education. Born in New York in a wealthy family of Fred Trump, the owner of construction companies. He studied at the Kew Forest School in Queens, then at the New York Military Academy, where he proved himself to be a very capable athlete and organizer.
After graduating from the military academy in 1964, Trump said he thought about going to film school, but decided that real estate was the most profitable business. He began his studies at Fordham University, but dropped out two years later to enroll at the Wharton School of Business at the University of Pennsylvania.
1968 - After graduating from Wharton, Trump receives a Bachelor of Science degree in economics and a specialization in finance. At that time, his father's company was a leader in real estate, and Donald Trump began working in the family business.
Business. In the company of his father, he engaged in renting houses for middle-class people in Brooklyn, Queens and Staten Island. In 1971, Trump moved to Manhattan, where he saw great prospects for development and high profits from architectural design.
In 1989, the financial crisis caused Trump to struggle because he could not repay his loans on time. In particular, he invested $ 1 billion in the construction of his third Trump-Taj Mahal casino, but by 1991, growing debts put Trump on the verge of bankruptcy, and he transferred 50% of his share to bondholders. By 1994, Trump had paid off most of his personal debt of $900 million and significantly reduced his business debt of about $3.5 billion. York and remain in charge of three casinos in Atlantic City.
1995 - the merger of the casino into an open joint stock company Trump Hotels & Casino Resorts. The company turned out to be unprofitable, and in 2004 Trump resigned as CEO, remaining the head of the board of directors. In May 2005, the company reopened under the name Trump Entertainment Resorts Holdings. As a result of the 2008 financial crisis, the company's management filed for bankruptcy, and Trump stepped down from the board of directors.
Since the late 1990s, Trump has been working on several projects related to the construction of skyscrapers - hotels and office buildings. Despite certain difficulties, Trump's real estate business was generally very successful, so much so that Trump even licensed his own name under which construction projects were carried out.
State. Trump owns numerous properties, including Trump World Tower, Trump Tower on Fifth Avenue, AXA Center, The Trump Building in New York, 555 California Street in San Francisco, Trump International Hotel Las Vegas, International Trump Hotel and Tower - Chicago; Trump International Hotel and Tower - New York; under construction are Trump Place (in the project it is the largest private development in the history of New York). He also owns casinos, united in Trump Entertainment Resorts; golf courses (total value of $127 million), hotels in different countries of the world.
Trump's interests also include the media business. The Trump-owned Miss Universe Organization, in conjunction with NBC, runs Miss Universe, Miss USA, and Miss Teen USA pageants. In 2003, Trump became the executive producer and host of the NBC reality show The Apprentice. He was twice nominated for an Emmy Award for comical performances of himself in TV series and films.
In 2015, Forbes magazine estimated Trump's fortune at $4.1 billion, although the businessman himself called big numbers, explaining the discrepancy by the difficulty of determining the real price of real estate.
Politics. On June 16, 2015, Trump announced that he was running for the presidency of the United States. Since July 2015, he has been participating in the struggle for the nomination of the US presidential candidate from the Republican Party. Donald Trump's campaign slogan is "Make America Great Again".
On November 8, 2016, he won the US presidential election, beating Democratic candidate Hillary Clinton.
On January 20, 2017, the inauguration ceremony of the 45th President of the United States, Donald Trump, took place.
Family, hobby. Married for the third time, has five children and seven grandchildren. Enjoys golf.
06/11/2021