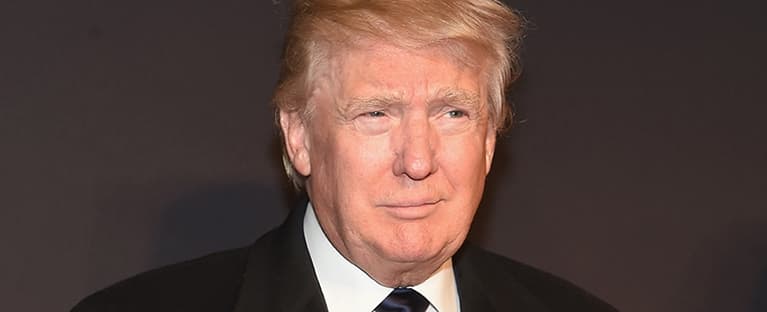 Trump, a Forbes-listed billionaire president who works in real estate and trades in his own name. He happened to be 51 and 715 among the richest people on the planet. Forbes magazine today estimates his fortune at $3.1 billion.
Donald John Trump – the name of the 45th President of the United States is known, perhaps, to everyone. His image is not harmed by a frank style of communication, an extravagant lifestyle. Nothing prevents you from being successful and purposeful. By the time the highest government post was taken, Trump had already earned his billions in investments, real estate, selling his name to brand goods made by other people.
The Trump Organization began trading licenses to use the Trump Organization name back in the 1980s, which only added to the businessman's popularity. Trump's name on ties, deodorants, underwear, furniture, even urine test strips in the US market is par for the course.
Donald Trump's fortune
The state of the American president excites the imagination of the townsfolk. Owning luxurious private apartments, numerous skyscrapers, golf clubs, vineyards and many other objects, it is a reasonable reason to believe that Donald is swimming in gold, like the hero of the famous cartoon Scrooge McDuck. He is often called the embodiment of the American Dream.
"In this amazing city (New York), an obscure boy – any one of millions – has his chance to overcome all barriers and achieve what he dreams of" (Moss Hart).
But is this really the case? Unlike other richest people on the planet, Donald Trump does not just like to talk about his wealth. He does this a lot and often. It is difficult to separate facts from boastful statements. This is confirmed by the too different assessment of their own wealth by himself and independent sources.
"I am very rich, I have always been able to make money," says the billionaire president himself in 2016 and estimates his fortune at $ 10 billion.
Expert statements at the same time:
Forbes magazine – $4.5 billion;
Wealth-X, $4.4 billion;
Bloomberg – $2.9 billion.
The businessman himself categorically disagrees with these assessments and still claims that he is worth much more.
Although, if we turn to the income statement, published by him for the only time in his presidency, in 2017, at least $ 596.3 million was earned in a year. Plus, assets worth $ 1.4 billion were declared. Income for the reporting year brought:
$298 million – ownership of golf courses;
$ 37.2 million – ownership of the Mar-a-Lago resort in Florida;
$ 7 million – their books;
$84 – Screen Actors Guild.
On April 15, 2019, Forbes estimated Donald Trump's fortune at $3.1 billion, which is 715 in the ranking. In last year's ranking, the US president was 51 among the rich. Someone increases their wealth, and someone loses. And it's not about downsizing. Others don't stand still.
Table 1. Donald Trump's fortune for 2014-2018

| years | Billion dollars |
| --- | --- |
| September 2014 | 4.0 |
| March 2015 | 4.1 |
| September 2015 | 4.5 |
| March 2016 | 4.5 |
| October 2016 | 3.7 |
| March 2017 | 3.5 |
| October 2017 | 3.1 |
| March 2018 | 3.1 |
| October 2018 | 3.1 |
| March 2019 | 3.1 |
Source: Forbes
Where did Trump get these billions from?
You are very lucky!
Donald Trump boasted that he earned his own billions. But the facts say otherwise. Of course, he is a talented businessman, but the guy was really lucky to be born in the family of construction magnate Fred Trump. And his claim that his father's only help was a million-dollar loan repaid with interest is refuted by The New York Times:
"Thanks to Fred Trump's building empire, his son has received a total of $413 million, most of it through dubious tax schemes."
And yet, let's talk about Donald's ascent to the heights of success.
"Donald Trump relied on the resources of his father. He needed his father's signature on loan agreements, he used his father's connections in banking and the world of politics "(Gwenda Blair," The Trumps ").
In what part of Donald's fortune was "knocked together" on his own, Forbes magazine tried to evaluate. On a ten-point scale, he received 5 points. And this assessment is deciphered in this way: he inherited a business and turned it into a billionth fortune.
Commodore – start
This hotel was the first significant project for a young entrepreneur. Commodore purchased jointly with Hyatt Organization in 1976. The investment, the size of which was not disclosed, was very risky. But Donald managed to achieve the impossible – the New York authorities provided the hotel with tax credits for 40 years. $160 million saved. Twenty years later, the businessman sells his half of the hotel for $142 million.
And all this time he continued to invest in real estate in New York. His assets include the former Bank of Manhattan, the Plaza Hotel, and his most valuable asset, the 58-story Trump Tower on Fifth Avenue, built in 1983. It housed and remains today the headquarters of the Trump Organization.
Trump Organization and new brand
Let us dwell on what subsequently made up a large part of Donald Trump's fortune. The Trump Organization has built a valuable brand. The company opened the trade in licenses in the name of Trump. Donald was ready to give his own name to a variety of projects, goods and products. This has been part of the Trump Organization's success. TrumpStore.com even appeared online, where you can buy goods with the president's name online.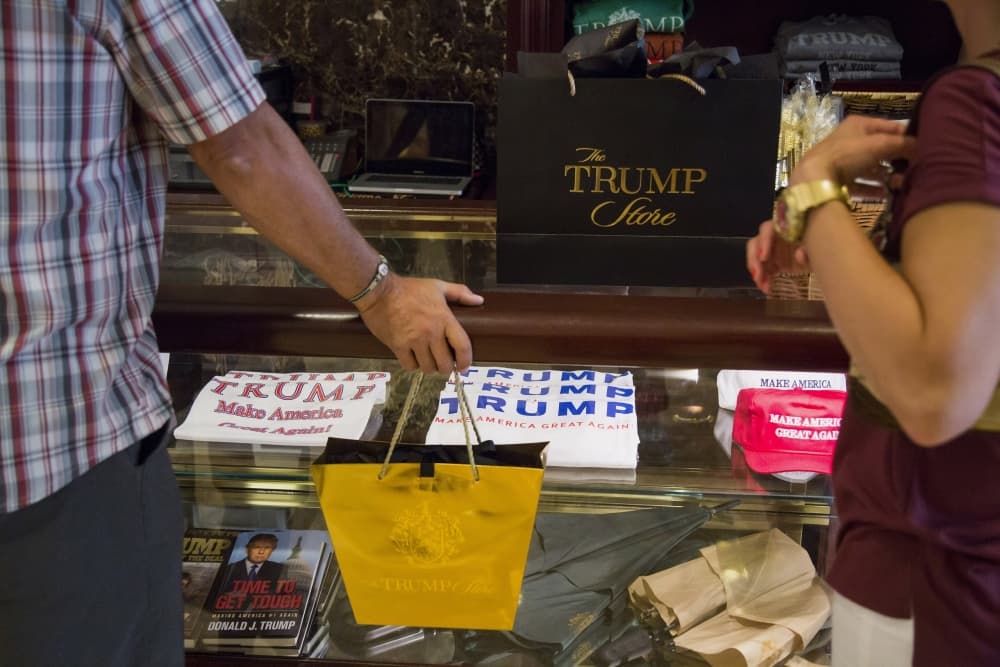 Rice. 1. Valuable brand
In 2015, there were 19 companies displaying the name on their products. Today, confirmation that Trump-branded products are still being sold comes from:
Panamanian HomeStudio, selling bed linen and household goods;
Turkish Dorya, which sells furniture.
In 1987, Trump makes his name even more famous with the publication of The Art of the Deal. Participation in the popular TV show "The Apprentice" (The Apprentice) served as a good service.
Business style – it is appropriate to dodge
Donald Trump has earned a reputation for saving on every penny. In this he is very much like his father, and in some ways he surpassed him.
It costs him nothing to refuse to pay under the contract if there is a chance to find fault with the quality of work. The parties are forced to sit down at the negotiating table and negotiate new conditions. Such dexterity works in 10-15% of cases. True, there is a side effect – lawsuits.
But the businessman himself uses lawsuits as a tool for doing business. He does not care about loud processes.
It is interesting! Trump has never been camera shy and knows how to advertise everything. In 2007, he took part in wrestling, however, professionals fought for him. But still, Trump won and publicly shaved McMahon – that was the bet.
Trump's overseas property and other assets
Trump owns several golf courses in Scotland. He also has a Baja Mexico resort on the Atlantic coast.
Information about the assets of the American president can be gleaned from the tax return, which was provided at the end of 2016, when Trump held his high public office.
Table 2. TOP 10 most expensive real estate

| No. | The property | Cost, million dollars |
| --- | --- | --- |
| one | 1290 Avenue of the Americas Business Center (1/3 of the area) | 409 |
| 2 | The ground beneath the New York Niketown store | 390 |
| 3 | Skyscraper Trump Tower | 371 |
| 4 | Land under the Trump Building | 345 |
| 5 | Office in San Francisco (1/3 buildings) | 317 |
| 6 | Apartments for rent in Trump Park Avenue | 177 |
| 7 | Trump National Doral Miami Florida Golf Club | 169 |
| eight | Mar-a-Lago Private Club in Palm Beach | 150 |
| 9 | Trump Chicago Hotel | 119 |
| 10 | Trump International Hotel Washington | 104 |
Source: Forbes
Since June 2017, the state of the American president has declined. Demand for rental space in the Trump Tower and Niketown buildings is falling, and revenues from the golf industry are declining. And according to Forbes magazine, in 2018 the businessman sold real estate objects for a total amount of about $35 million. Vegas.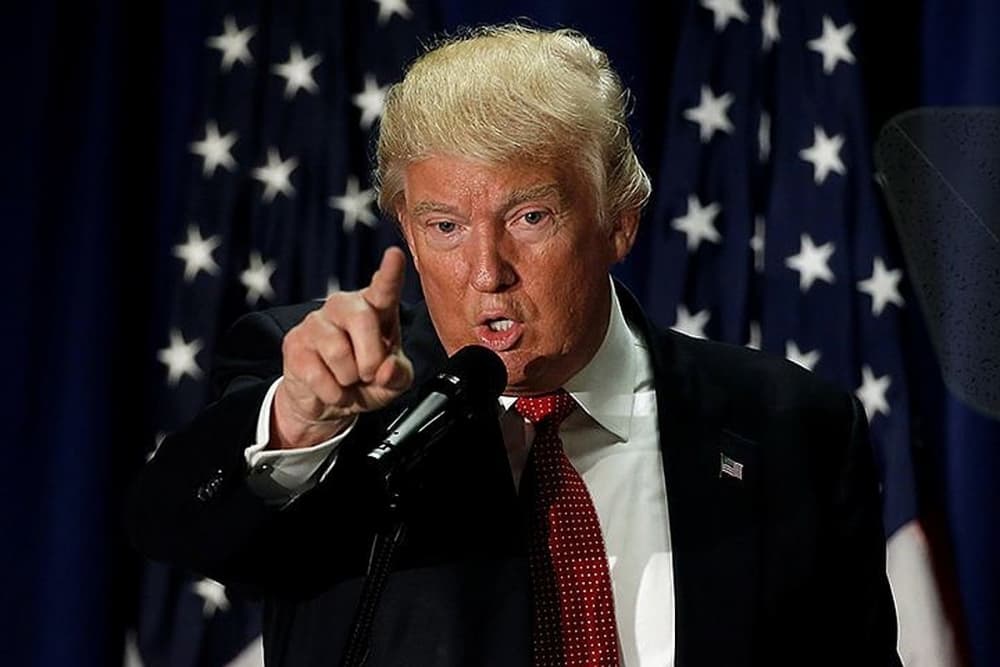 Rice. 2. Forty-fifth American President
Trump now allegedly owns about $437 million worth of residential real estate.
Donald John Trump's success story in video