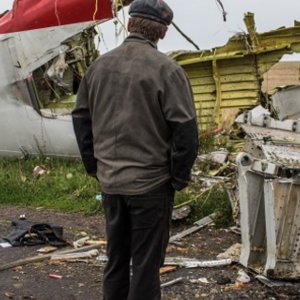 Place of birth, education. He was born in a Bedouin tent 30 km south of the city of Sirte in a family from the al-Gaddafa tribe. In 1965 he graduated from the military college. In 1966, he underwent retraining in the UK.
Career. He participated in underground political life while still a schoolboy, organized and participated in demonstrations, for which he was expelled from school, arrested, and later expelled from the city of Sebha.
In 1961, he created an underground organization that aimed to overthrow the monarchy.
In 1969, he led a coup d'état that resulted in the fall of the monarchy.
In 1970, Gaddafi became Prime Minister, Minister of Defense and Supreme Commander of the Armed Forces.
In 1977, the Jamahiriya was proclaimed (from the Arabic "jamahir" - the masses). The Libyan Republic was named the Socialist People's Libyan Arab Jamahiriya (SNLAD). The concept of Jamahiriya Gaddafi outlined in the "Green Book". In accordance with the new form of government, there was no head of state in the country. Gaddafi took over as general secretary of the General People's Congress. He resigned five years later and has since been officially named Leader of the Libyan Revolution.
He died as a result of an armed civil conflict on October 20, 2011. He was taken prisoner, beaten, after which he received several gunshot wounds, after which he died.
Regalia and awards. In 1978 he was awarded the Bulgarian Sofia Medal of Honor, but in 2007 he was stripped of the award in protest against the death sentence of five Bulgarian nurses accused in Libya of infecting 400 local children with HIV. He was awarded the Order of Prince Yaroslav the Wise, 1st class (Ukraine, 2003), the Order of Bogdan Khmelnitsky, 1st class (Ukraine, 2008), and the Order of the Liberator (Venezuela, 2009).
Family. He was married to a nurse, Safia Farkas, from whom he had six sons and a daughter. She also has a son from her first marriage, which ended in divorce.
21.10.2011