Are you ready to explore the vibrant cultures of South Africa? From its bustling cities and unique tribes, this country is a cultural melting pot with something for everyone. Its beauty and diversity make it an ideal destination for those who want to immerse themselves in a truly African experience.
Whether you are looking for stunning landscapes or fascinating history, South Africa has it all. Discover the amazing wildlife, vibrant nightlife, exquisite local cuisine, and unforgettable adventure activities that are sure to give you lasting memories of your time there.
As one of the most diverse countries in Africa, South Africa offers endless opportunities to explore its rich culture and traditions. So come join us as we take a journey into the heart of this incredible continent!
Rich History and Culture of South Africa
South Africa is a country full of rich history and culture that has been influenced by many different forces. From the indigenous African tribes to the Dutch, British, and French settlers, South Africa's diverse population has created a beautiful mosaic of cultures.
This cultural diversity can be seen in everything from its architecture to its cuisine and art. The nation's vibrant music scene reflects this melting pot of cultures, with genres such as Kwaito, Marabi, Afro-pop, and Gqom blending traditional rhythms with modern beats.
The local street food speaks volumes about the country's heritage too – you'll find Indian curries alongside classic South African dishes like pap en vleis (maize porridge served with meat) or vetkoek (fried dough balls). Exploring South Africa's cities will also reveal plenty of colonial influence; take Cape Town for example – where reminders of Dutch settlement abound in places like Bo-Kaap or Stellenbosch University Museum.
Meanwhile, Durban is home to some stunning examples of Victorian architecture. As well as being blessed with a wealth of cultural experiences, visitors are sure to have their hearts warmed by the people who call South Africa home – whether it be through friendly conversations at your guesthouse or witnessing firsthand how locals go out their way to help each other out in times of need.
Discovering the Traditions, Music, and Art of South Africa
Discovering the traditions, music, and art of South Africa is one of the best ways to immerse yourself in its vibrant cultural melting pot. From traditional storytelling to contemporary music styles, South African culture offers a wealth of experiences that can be explored across the country.
Traditional music genres like mbaqanga and maskandi are deeply entrenched in the history and customs of this nation's many cultures. These lively tunes provide an exciting insight into local lifestyles through their powerful stories richly steeped in heritage.
Meanwhile, vibrant visual arts offer captivating glimpses into daily life from all corners of South Africa. Paintings, sculptures, and photographs bring a unique beauty to everyday scenes while providing an opportunity for visitors to get up close with local artisans and learn about their artistic techniques first-hand.
For those seeking a closer connection with South African culture, there are plenty of opportunities available at local festivals celebrating ancient rituals or modern-day ceremonies such as weddings or graduations. Here you'll witness age-old dances performed by locals dressed in bright colors while drummers add rhythmic beats that will stay with you long after your visit ends.
The spirit of celebration here is truly infectious! No matter what kind of experience you're searching for when it comes to exploring South African culture — whether it's discovering music, delving into traditions, or admiring artwork — there's something special awaiting each visitor who takes time out on this incredible journey into the heartland of Africa!
Connecting with South African People Through Shared Experiences
From the vibrant sights of Johannesburg to the stunning beaches of Cape Town, South Africa offers travelers a unique and diverse cultural experience. Connecting with African people through shared experiences is an integral part of this journey.
From exploring local markets to attending traditional ceremonies, there are countless ways visitors can immerse themselves in the culture and history that makes up this beautiful nation. Learning about different tribes' customs and beliefs helps build understanding between cultures and creates meaningful connections between locals and travelers alike.
Whether it's sampling exotic cuisine or taking part in exhilarating dance rituals, getting to know African people on a deeper level will leave you feeling enriched long after your vacation has ended.
Entertainment and Casino Industry in South Africa
The entertainment and casino industry in South Africa is a thriving hub of activity. With numerous casinos around the country, from Sun City near Johannesburg to GrandWest in Cape Town, gamblers are spoilt for choice when it comes to playing their favorite games.
For those looking for something more than just gaming, there are plenty of entertainment venues that feature live music, comedy, shows, and theater performances. From the bustling nightlife of Johannesburg to the laidback atmosphere at Durban's Golden Mile beachfront promenade, visitors can find an array of activities suited to all tastes and budgets. In addition to its vibrant casino scene, South Africa also offers a wealth of cultural attractions across its nine provinces.
From exploring ancient rock art at San Bushman sites in Limpopo province to experiencing traditional Zulu dance performances in KwaZulu-Natal or taking part in township tours on the outskirts of Cape Town – there is no shortage of opportunities for travelers seeking a unique cultural experience.
Whether looking for an adrenaline rush or want to immerse yourself in local customs, SAfrica'sricas diverse landscape will not disappoint!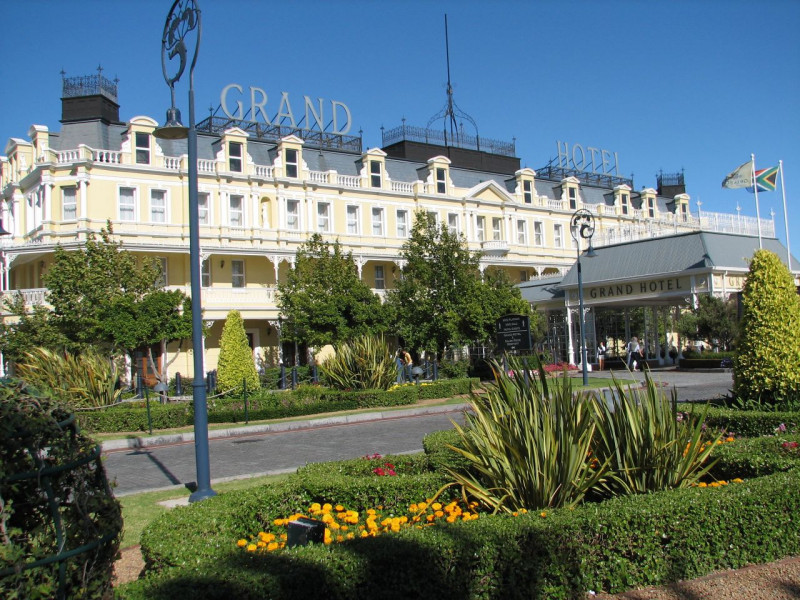 Conclusion
South Africa is a country of cultural wonder and beauty. With its vibrant atmosphere, rich history, and diverse population, it serves as the ultimate destination for travelers looking to immerse themselves in a unique melting pot of cultures.
From sampling South African cuisine to visiting ancient sites to playing online slots south africa games at one of the many casinos available throughout the country – there are countless ways to experience and appreciate all that this remarkable place has to offer.
South Africa is more than just a tourist destination; it's an opportunity for visitors from around the world to get an unforgettable taste of what makes this land so special in every way imaginable.