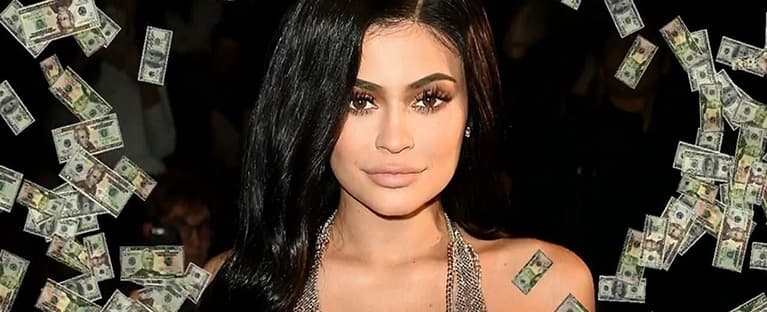 At the end of May 2023, Forbes stripped the youngest representative of the list of the richest people in the world. A thorough analysis of financial documents made it possible to prove that Kylie Jenner is no longer a billionaire, or rather, she never was one.
At the beginning of 2019, a young representative of the Kardashian family – Jenner Kylie – received a "golden ticket". Her name appeared in the ranking of billionaires, according to Forbes. Ambitions were fueled by the fact that at that time the girl was only 21 years old. So, the title of "the youngest billionaire on the planet" became a bonus.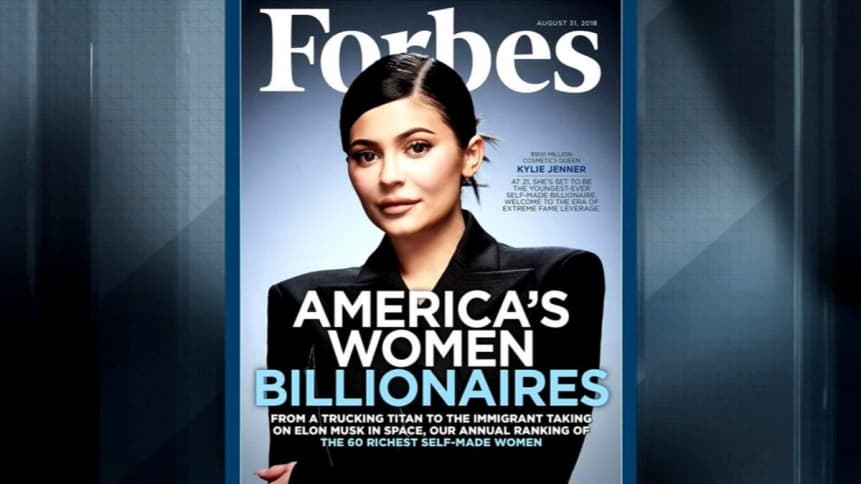 You can look for the origins of this growth in TV shows or participation in numerous advertising campaigns. However, young Jenner realized the benefits of running her own business very early. Moreover, an impressive modeling career helps to understand cosmetic novelties.
Kylie is the owner of a two-way business: Kylie Skin is in charge of skin care products, and Kylie Cosmetics offers an extensive line of makeup products. The latest line was founded in 2015 and gave a great start to success.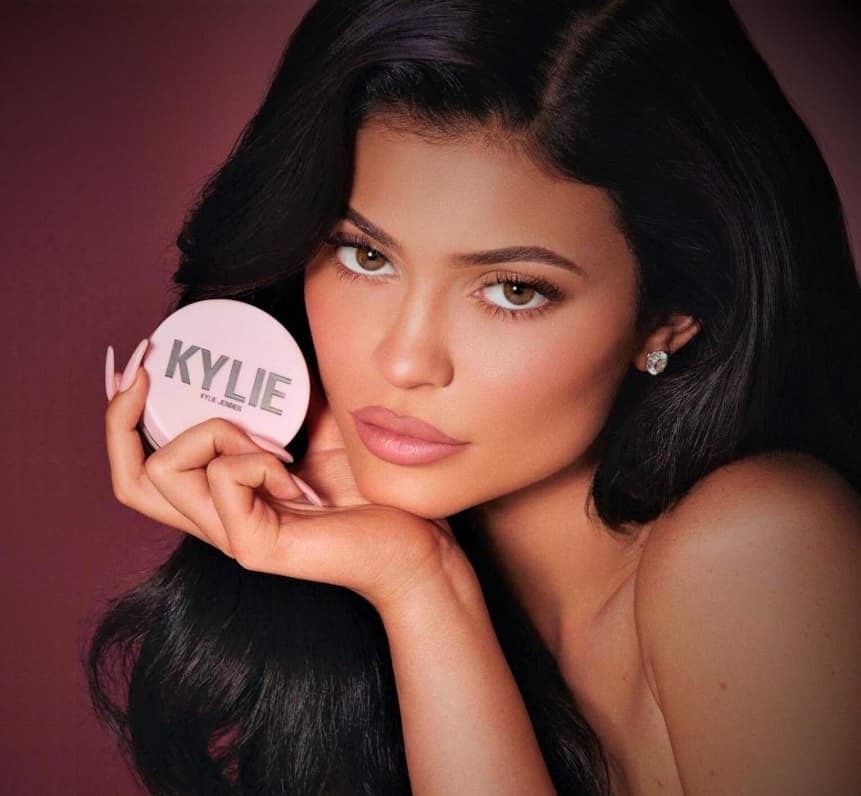 A big help was the lack of zero overhead. The organization employed … only seven full-time employees and five more part-time employees. Outsourcing companies were responsible for the rest. And as always in this famous clan, the mother of a young businesswoman was responsible for financial matters and public relations.
A well-built company for subscribers in social networks played a global role. And this is already 175 million people.
What did Jenner do? It's just that in her Snapchat, Instagram and Facebook posts she talked about what shade of lipstick she considers good for a particular look.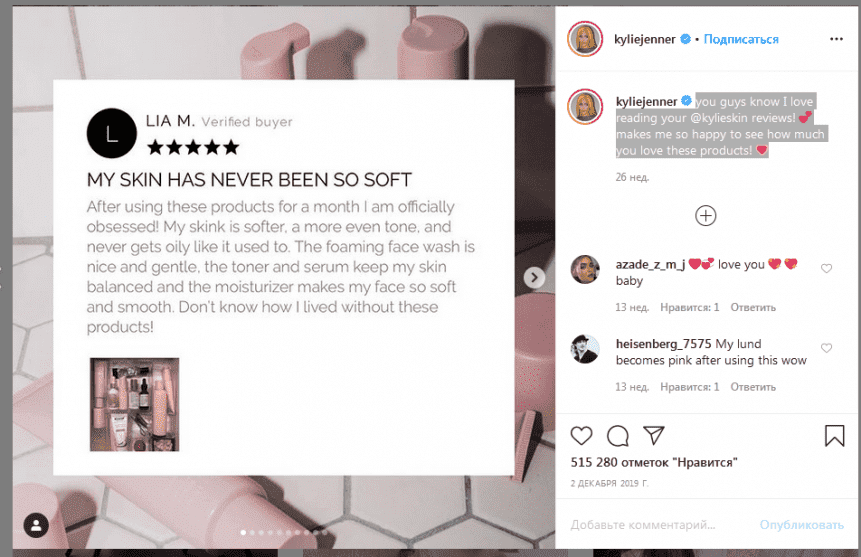 Topic material: How celebrities make money on Instagram.
This step was enough for the new product to sell out in a matter of minutes. This became especially noticeable after the conclusion of a contract with the Ulta chain of stores. However, the clan wanted more – this prompted Jenner to look for new business partners. And the latter turned out to be very scrupulous in matters of the real wealth of the young billionaire.
Exposing the deception
In the fall of 2019, she made a successful deal: 51% of Kylie Cosmetics was sold to the large beauty corporation Coty. The latter valued the star's company at $1.2 billion. At least, this amount was announced by the star family.
According to these data, it turns out that before the pandemic, Jenner was indeed a billionaire.
But this figure was recalculated with the help of Coty, which disclosed information that in fact the purchase amount was 600 million. Yes, and COVID-19 has contributed to the affairs of financial companies. Due to the fall, the purchasing activity of consumers and information on similar businesses have acquired a different character.
Fair enough, it turns out that Kylie received no more than $ 340 million (the amount after paying all taxes). That is why it will now be difficult for her to leave her former "regalia".
Forbes conducted its own investigation, stating that Kylie Cosmetics' 2016 tax return was at their disposal. The document revealed the actual amount of the brand's profit – only $ 307 million. The personal income of the star was even less – $ 110 million.
There are other figures – $400 million, according to investment bank Piper Jaffray. However, this is not enough for the proud title of a billionaire.
Coty disclosed other data as well. The Kylie Cosmetics brand generated just $177 million in revenue in the year following the deal. Although it cannot be denied that this figure has grown by as much as 40% compared to 2018.
A startling conclusion can be drawn: the ex-billionaire, along with her family, has been inflating the scale of her own business all these years. The star's accountant was also involved in this, who helped in the preparation of fake tax returns.
"Kylie's business is significantly smaller and less profitable than her family has been convincing the cosmetics industry and the media for years." Forbes USA.
All of the revealed data suggests that Kylie's net worth today is worth just under $900 million. And, perhaps, a slight decrease awaits him: Oppenheimer analysts have already predicted that sales of the Kylie Cosmetics brand will not exceed $ 700 million.
Who needed a lie
Today, even avid gossip fans do not react to news about the famous clan. But the wealth of the family is still of great interest to the public. It's a joke to say, but even books about it have been released.
But the biggest fans of the Kardashian-Jenner family are its members themselves. Forbes employees say that these "stars" have been attacking their editorial office for years in order to be on the coveted lists.
This is quite expected from a family that monetizes every step they take. They have a worthy role model – Donald Trump.
Curious fact: to prove their place in the prestigious rankings, the Jenners even invited Forbes journalists to their luxurious apartments.
"Now it's safe to say that the Kardashian-Jenner family always exaggerates everything they encounter. They need to save face in this status world, and therefore they begin to embellish everything that is in fact "

Stephanie Wissink, a stock analyst at Jefferies investment bank, summed up
But, as it turns out, status can not always play a good service to its owners. And Kylie only confirmed that this is a really working axiom, even for the star elite.