Photo source: instagram.com/realpotap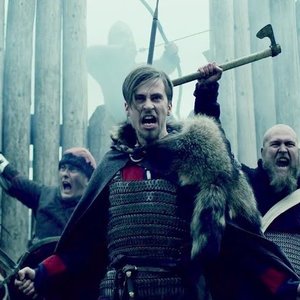 Potap (real name - Aleksey Andreeevich Potapenko, Ukrainian. Oleksiy Andriyovich Potapenko) - Ukrainian producer, songwriter and performer, director, screenwriter, composer, TV presenter, master of sports in water polo, vocal show coach at 1 + 1 "Voice of the Country". Aliases: PTP, Arkady Laikin.
Place of birth, education. Born on May 8, 1981 in Kiev. After graduation, he entered the Kiev National University of Physical Education and Sports. He received his second higher education at the National Economic University.
Career. Became the founder of the "TO KIEV-NRGO" project, which unites the groups "Entrance in Change of Shoes", Ugo and New'Z'cool.
In 2006, together with Nastya Kamensky, he created the Potap and Nastya duet, in which Alexei acts as a producer, performer, author of texts and music, director and screenwriter of clips. A year later, he became a laureate of the festival "New Songs about the Main" as the author of the hit "Not a Couple".
At the III All-Russian competition "Five Stars" in September 2007, the duet became the winner and was awarded the anthem of the 2014 Olympics in Sochi.
Member of the jury in the show "Zirka + Zirka" and participant in the humorous show "GPU" on the 1 + 1 TV channel.
In 2015, Potap became one of the coaches in the second season of the Ukrainian show "Voice. Children" and coach in the humorous project "League of Laughter" on the 1 + 1 TV channel.
In 2015, Potap became one of the coaches in the Voice of the Country show on the 1 + 1 TV channel, and participated in the 2015-2020 seasons.
In 2017, Potap and Nastya Kamensky announced that they were putting the duo on pause and starting their own solo projects: PTP and NK, respectively.
In 2023, Potap jointly with the singer NK (Nastya Kamensky) became mentors in the tenth season of the show "Voice of the Country".
Producing. Potap manages his own production center MOZGI Entertainment, which represents the duet "Potap and Nastya", the group "Time is up", singer Michel Andrade and Arkady Laikin. He is a producer, songwriter, director and screenwriter of clips for all MOZGI Entertainment projects.
Family bonds. First wife (from 1999 to 2014) Irina Anatolyevna Gorovaya is a financier by profession, co-producer of MOZGI Entertainment. Son Andrei Alekseevich Potapenko (born September 6, 2008). In 2014, Alexei Potapenko and Irina Gorovaya divorced.
May 23, 2019 married Nastya Kamensky.
May 06, 2023