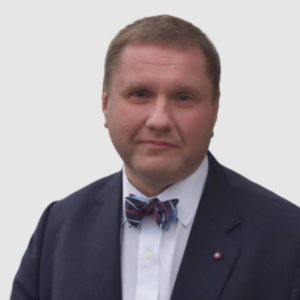 Robert Swan Muller III (Eng. Robert Swan Mueller III) - head of the US Federal Bureau of Investigation from September 4, 2001 to September 4, 2013. Former Special Prosecutor for Investigating Russian Interference in the 2016 U.S. Election Campaign.
Place of Birth. Education. Robert Swan Mueller III was born August 7, 1944 in New York. Grew up in suburban Philadelphia. In 1962 he graduated from St. Paul's High School in Concord, New Hampshire.
He graduated from Princeton University in 1966 with a Bachelor of Arts degree and in 1967 from New York University with a Master of Arts degree in International Relations.
From 1968 to 1970 he served as an officer in the Third Division of the US Marine Corps in Vietnam, commanding an infantry platoon.
After completing his service, he studied at the University of Virginia School of Law and received his J.D. in 1973. During his studies, he worked for a local legal publication.
Career. After graduation, he worked for a private firm as a litigation lawyer in San Francisco until 1976. Then he moved to the civil service. At the U.S. Attorney's Office for the Northern District of California in San Francisco, Mueller served as Chief of Criminal Investigation and Assistant U.S. Attorney.
In 1982 he moved to Boston. He held the posts of head of the criminal department in the apparatus of the federal prosecutor and deputy federal prosecutor. Investigated cases related to major financial fraud, terrorism, corruption, drug mafia and money laundering.
From 1988 to 1989 he was a partner at the law firm Hill and Barlow in Boston, then returned to public service. In 1989, he was appointed Deputy Attorney General Richard Thornburgh. In 1990, he headed the department of criminal investigations of the Ministry of Justice. He was involved in the trials of the former leader of Panama, Manuel Noriega and mafia boss John Gotti, as well as the investigation of the explosion of a Pan American plane over Scotland (1988).
In 1991 he was elected to the American College of Trial Lawyers.
In 1993, he became a partner at the Boston law firm Hale and Dorr, specializing in complex economic crime investigations. According to press reports, Mueller's salary at this job was about $400,000 a year, but he chose to return to the less profitable civil service.
Since 1995, he has served as Senior Trial Attorney in the Homicide Division of the District of Columbia Attorney's Office.
In 1998, he was appointed U.S. Attorney of San Francisco, a post he held until 2001. Then, from January to May 2001, he served as Deputy Minister of Justice.
In May 2001, FBI Director Louis Freeh announced his early retirement. Muller was called the most likely candidate for his place. Almost unknown to the general public, the lawyer was respected by professionals. Mueller's support from Attorney General John Ashcroft played a significant role, as President George W. Bush's plan was to increase the department's control of the FBI. In addition, Mueller, as a conservative Republican, had a reputation for finding cross-party compromise and winning the support of Democrats. Bush nominated Mueller for director of the FBI in July 2001, and in early August it was unanimously approved by the Senate. Muller officially took office on September 4, 2001. Under his leadership, the reform of the bureau began, which included, in particular, the strengthening of units for combating terrorism and collecting information. As a result of the reform, the FBI began to cooperate more actively with the CIA, and a number of FBI units became accountable to the Director of National Intelligence.
In March 2007, Mueller and U.S. Attorney General Alberto Gonzales admitted that the FBI had at times unlawfully divulged personal information about U.S. citizens while investigating terrorism cases. A year later, Mueller also confirmed that the FBI had illegally wiretapped and monitored US citizens' credit histories and Internet traffic in the past.
On the eve of the 2008 US presidential election, there were suggestions that after the end of the presidential term of George W. Bush in January 2009, Mueller would leave his post. However, in October 2008, the FBI Director denied these rumors, saying that he did not intend to leave before the end of his term in September 2011.
In May 2011, U.S. President Barack Obama said that Mueller "set the gold standard for bureau leadership" and asked Congress to draft a law that would extend his term for another two years. The support of this body was necessary, because under the current legislation, the director of the FBI could hold his post for no more than 10 years. Both Republicans and Democrats were satisfied with Mueller's candidacy, so the senators soon submitted a bill to that effect. On July 21 of the same year, a bill to extend Mueller's term was passed by the US Senate, 26 - signed by Obama. Finally, on July 27, Mueller's candidacy for an additional term as director of the FBI was approved by the Senate unanimously.
On September 4, 2013, Mueller stepped down as head of the FBI. He was replaced by James Comey.
On May 17, 2017, the U.S. Department of Justice appointed Robert Mueller as Special Counsel to investigate Russian interference in the 2016 U.S. election campaign. By order of the Department of Justice, Mueller is authorized to investigate: attempts by the Russian government to interfere in the 2016 US elections. Robert Mueller is also looking into any links or coordination between the Russian Federation and anyone associated with the Donald Trump campaign.
May 29, 2019 US Special Counsel Robert Mueller resigned.
Awards. He was awarded the Bronze Star medal, two Naval Meritorious Service Medals, the Purple Heart Order and the Vietnamese Cross of Valor.
Family. Robert Muller is married and has two daughters.
07/29/2021