Disclaimer: This post may contain affiliate links.
Perhaps you have started Christmas shopping, and you have a Book Lover in the house. They already have a ton of books, and have read almost everything in the house. You want to get them a few books, but you want to get them other things too right?
I have created a list of great gifts for book lovers, that aren't books.
– Book Darts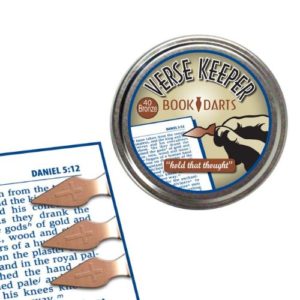 Book Darts are awesome! If you haven't heard of them yet, they are little pieces of precision cut metal in the shape of arrows that you can literally slip onto the page, to use as a bookmark or verse keeper. They do not damage the pages of your book, and they easy to slip on and off. They make the perfect gift for a bookworm. You can get big tins of them or you can get just a few to try them out.
– Bookmarks
If you don't want to try Book Darts, special bookmarks are always a great and inexpensive gift idea. There are hundreds out there. I personally like these ones: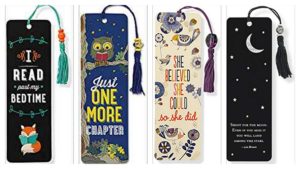 (From left to right) I Read Past My Bedtime, Just One More Chapter, She Believed She Could So She Did, and Shoot for the Moon Even if You Miss it You Will Land Among the Stars.
– Reading Log or Journal
Reading Logs or Journals can be excellent gifts for a Book Lover.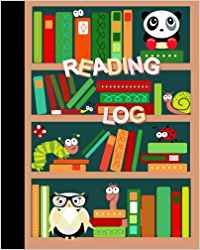 The pages in the Reading Log depicted above have a space for the book title, author, cover picture, page count, start and finish dates, book type and source, thought and inspirations, ratings on story, characters, ease of reading and more!
– Puzzles, Mugs, and more
This is an absolutely adorable puzzle of a collection of animals reading books. It comes in a sturdy box, and the puzzle completely assembled measures 18″ x 24″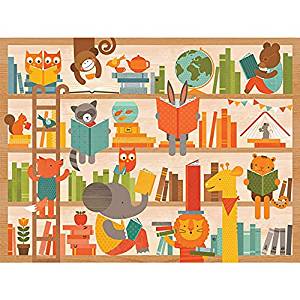 Mugs
This is a very pretty mug. It says "Dear old world…you are very lovely, and I am glad to be alive in you" – L.M. Montgomery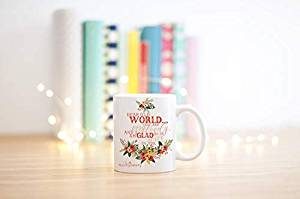 This is another Anne of Green Gables mug. It has pretty paper doll clothes on it and the famous quote from Anne "It is ever so much easier to be good if your clothes are fashionable." – Anne of Green Gables.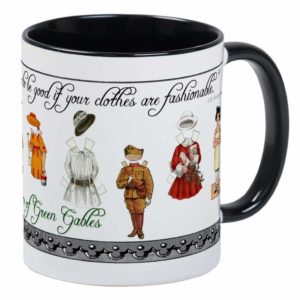 Reading is my super power mug.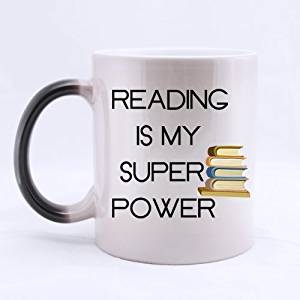 Coloring Books
Coloring books can be great gifts for kids as well. Both of these are lovely.
Anne of Green Gables Coloring Book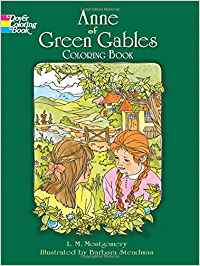 Color the Classics: Anne of Green Gables.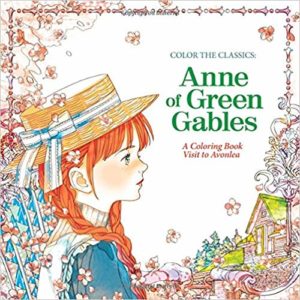 Personal Library Kits
This is a great gift for older kids who borrow their books to other frequently, or would just love the idea or creating a personal library.
Knock Knock Personal Library Kit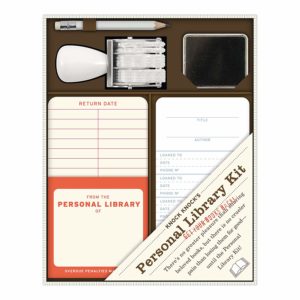 If you already have the kit, you can also just get the refills.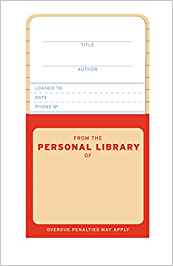 – Kindle E-Readers

I have a kindle E-reader and I love it! I have written a post about my kindle that you can read here.
This is the regular Kindle.  It is touch screen. It can hold thousands of books all in one place. The screen is easy on the eyes and is glare free. It also has a built in dictionary, so that if a young reader doesn't know what a certain word means they can highlight it and a definition will appear. You can also create child accounts on the e-reader so you can limit your child's access to the internet and you can choose which e-books your kids can read. So, if you have adult books on the kindle that you want to read, but that you don't want your kids to read, you can just create them a kids account and not include the adult books.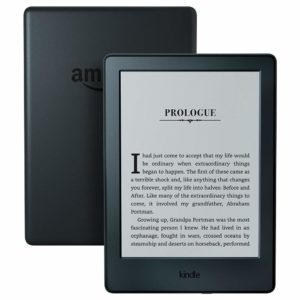 This is the Kindle Paperwhite. I have this Kindle and I cannot sing it's praises enough. It is touch screen just like the other one. It can hold thousands of ebooks. It also has a built-in dictionary, and you can create kids accounts as well. Unlike the other one though, this one is back lit. I feature I love! It is also now waterproof with 2x the storage.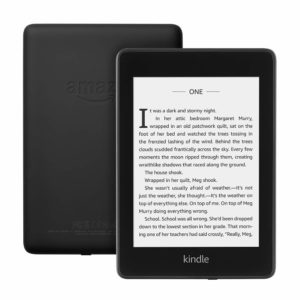 Well, there you have it! A list of things you can give a Bookworm as gifts that aren't books. I hope you find this helpful and will follow the product links and have a look at the things I suggested.