How to Choose Read Alouds for the Whole Family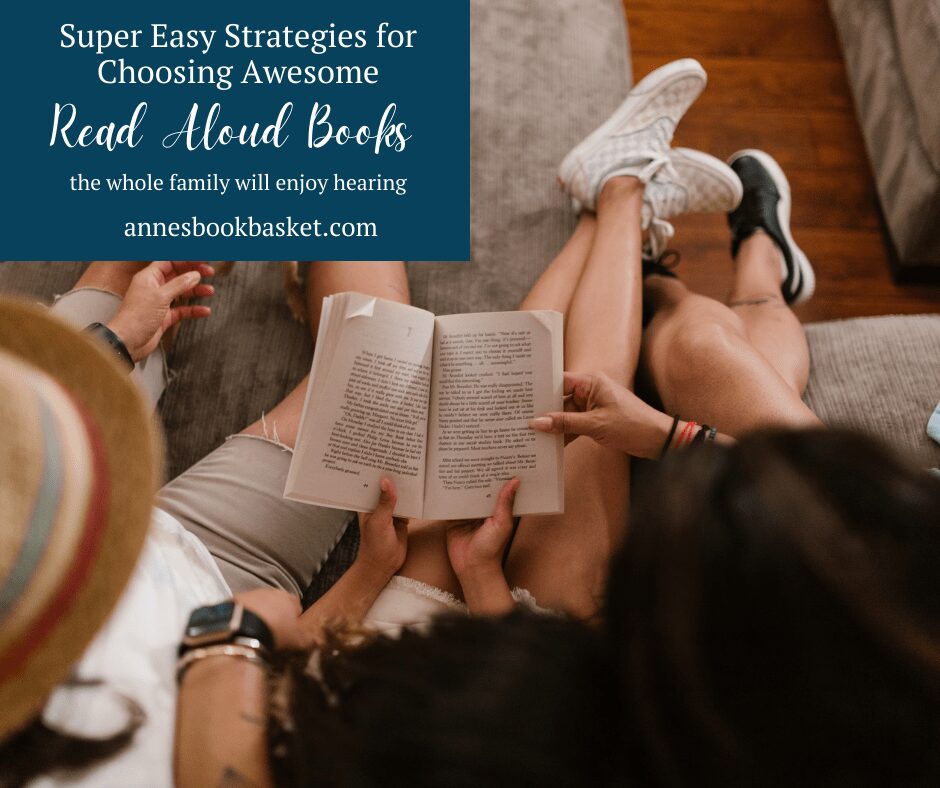 Is it even possible?
Choosing books for family read aloud time can seem daunting, especially if you have multiple children in various age groups who have wildly different interests. It is not impossible, however, to find books that are both wholesome and entertaining that everyone will love.
You can find read alouds that the whole family will love using these simple strategies.
1. Look at your family dynamic
Before you choose any books to read at family read aloud time, consider your family dynamics. How many children do you have? Are all of your children really close in age? Or do you have large age gaps? Do you have a combination of boys and girls, or just one or the other? The answers to all of these questions play a big role in what type of books you will want to choose. If you have all teenage boys, then they probably won't want to listen to Winnie-the-Pooh.
Don't worry if you have lots of children who are all in different age groups and a combination of boys and girls. You don't need to give up on the idea of finding mutually loved read aloud books because of this. It's just good to take those factors into account.
2. Look at interests
The next thing to consider are general interests. Is your whole family really into sci-fi and fantasy? Or do you prefer classic literature? Is your family interested in stories about a specific topic like animals, or the Second World War?
Interests among your family members will inevitably vary, but you are bound to find at least one or two interests in common. My family, for example, tends to enjoy historical fiction.
Once you have taken your family dynamics and interests into consideration, then it's time to look for books. If your audience is between the ages of five and twelve years old, then look for books that fall into that category.
If you know what type of book generally interests everyone and what age range to look for, then finding books to fit your needs shouldn't be too hard.
My Family Dynamics Vary Greatly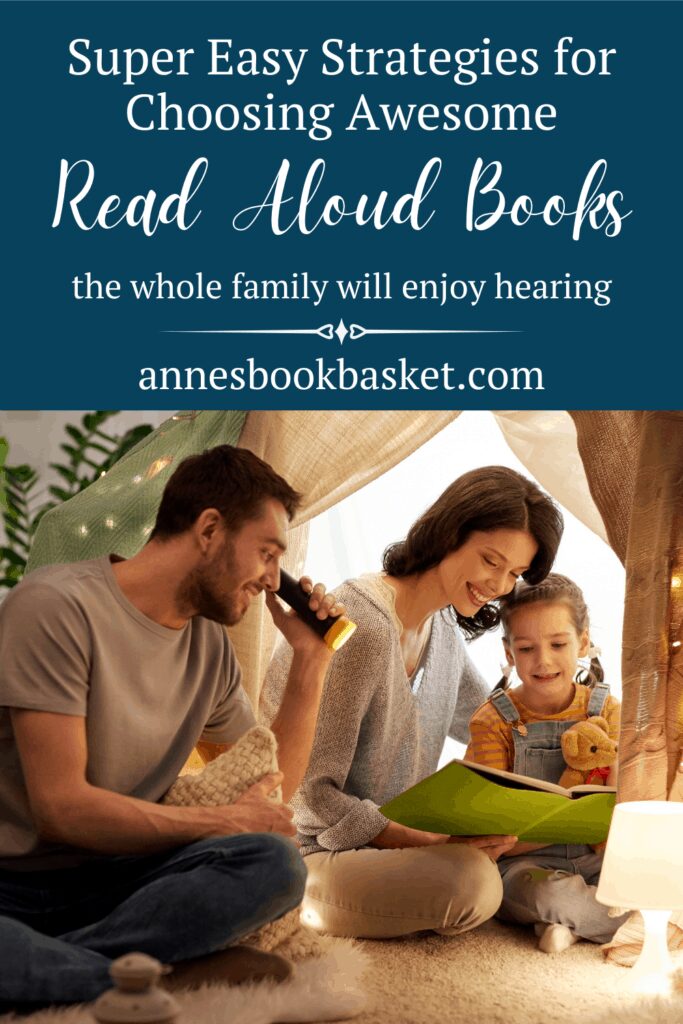 Help! My oldest child is sixteen years old and my youngest child is four and there is no way I can find books that will engage them both. Does this sound like it might be similar to your case? If you have two distinct age groups among your children, for example, you have multiple teenagers at the same time as having multiple kindergarten to middle school aged children, then consider trying to split read aloud time into two parts.
For example, read something young child friendly, like Tumtum and Nutmeg to your younger children, then when they go to bed, read something more older child friendly like Inkheart to your older children.
I realize that this may not be possible for every family and taking the time to gather everyone together to read one book for a short amount of time during the day can be hard enough. It is merely an idea to keep in mind if it would work for your family, otherwise, you can continue your hunt for finding books that everyone will want to listen to, and yes it is possible, it just takes a little more time and effort.
Some things to keep in mind.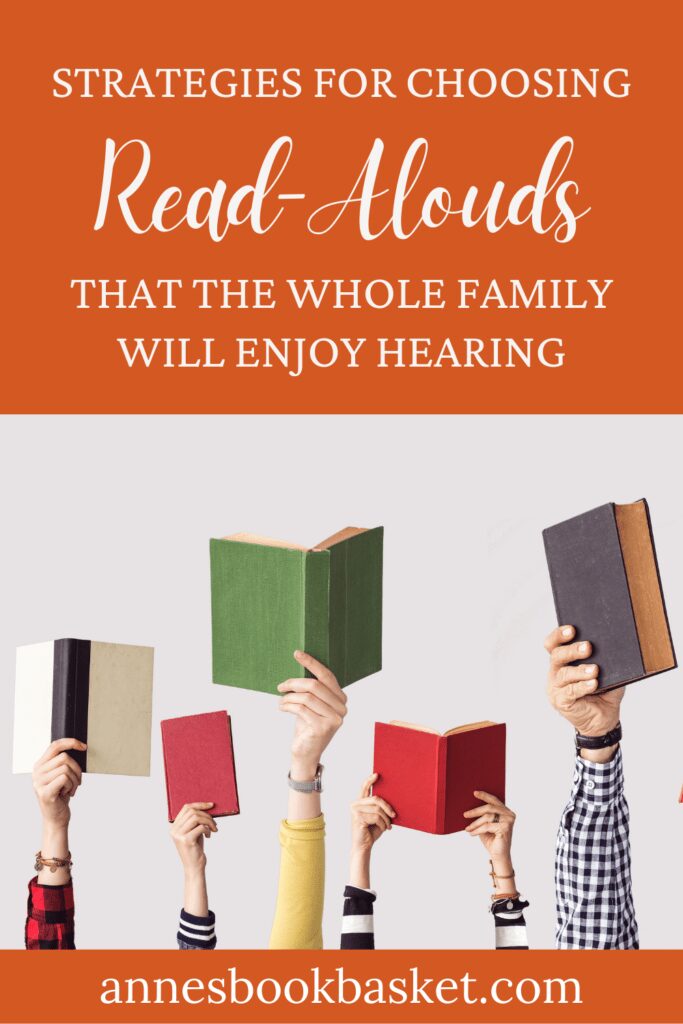 First, don't read books that don't interest you personally. If you occasionally read a book that your kids have been begging you to read, but you're not really into it, then that's one thing. But if you are reading a book simply because you saw that it is highly recommended and your whole family is sure to enjoy it, but it doesn't interest you, then don't read it.
Also, if your family is reading a book and no one is enjoying it and family read aloud time is becoming a chore, then drop the book! Seriously, you don't have to finish the book just because you started reading it. There is no shame in abandoning a book that no one is enjoying. Your kids will thank you for it.
Lastly, when looking for family read alouds, consider looking into book series. The reason for this is that if you find a book that is part of a series that is a huge hit with everyone, then when it is over, you can simply start reading the next book. This can cut down on time spent searching for new books that everyone will enjoy hearing. You don't always have to read the whole series either. If you read the first book in a series and you feel that that was enough for you, some of your children might just pick up the next one in the series and read it by themselves.
If you need some ideas for family-friendly book series, then be sure to check out this post: 15 Family Friendly Book Series to Read Aloud.
I hope you found this post helpful. If you did, then please share this post with others and explore more of this site.
Happy Reading & Writing!