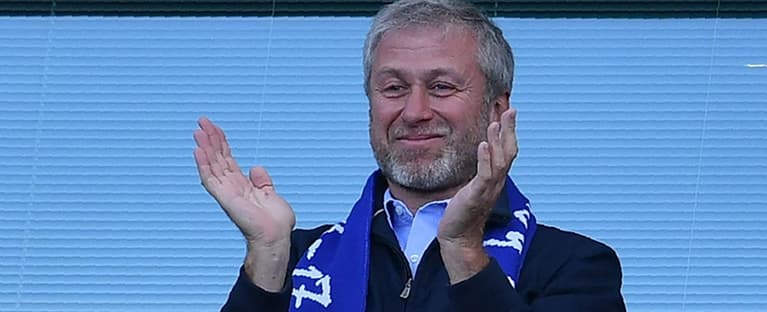 Russian billionaires love to "litter" with money, for which they are known as the most generous buyers in the world. They buy paintings, real estate, islands for their own pleasure. What many people think is incredibly expensive, for some rich people is just an operating expense. But it is not enough to become the owner of yachts or mansions – Prokhorov, Deripaska, Melnichenko, Rybolovlev and Abramovich spend hundreds of millions of dollars on the maintenance of their "favorite toys".
The most generous buyers of famous auction houses, owners of personal football teams, the longest yachts and the most expensive mansions. No, we are not talking about Arab sheikhs and sultans, but about our rich people. People who have earned fabulous capitals know not only how to increase them, but also how to part with them with pleasure. In the arsenal of Russian billionaires who love to spend money on themselves, there are collections of antiques, rare cars, jet planes and even their own race tracks, islands and hunting grounds.
Mikhail Prokhorov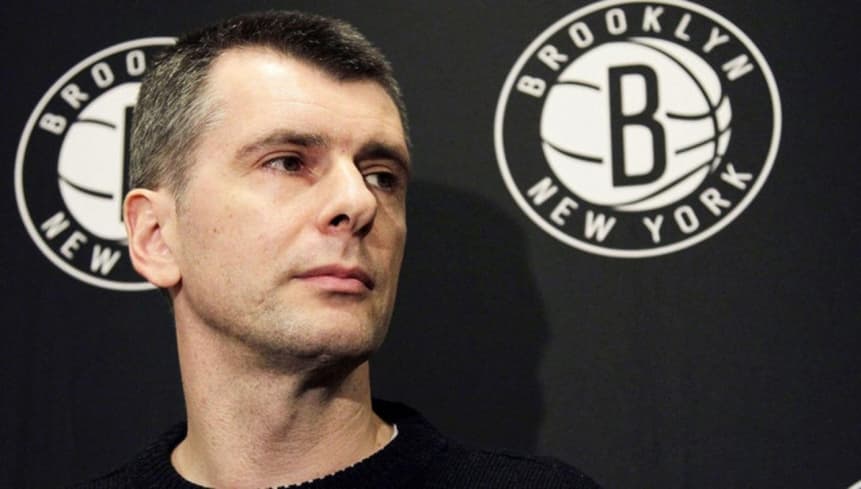 Calling for investing in charity, one of the richest people in Russia, is not averse to spending part of his fortune on his own whims. So, he realized the dream of becoming a basketball player by buying the New Jersey Nets team. With the Brooklyn Nets (new name) moving to Brooklyn, the Russian billionaire has become a local celebrity there.
But Prokhorov spends capital on the simple attributes of a rich life. His favorite toys:
the Palladium yacht ($156 million), custom-made, for the design was awarded the World Yachts Trophies;
2 aircraft: Airbus A319 ($65 million) and Gulfstream GV-SP super jet ($51 million).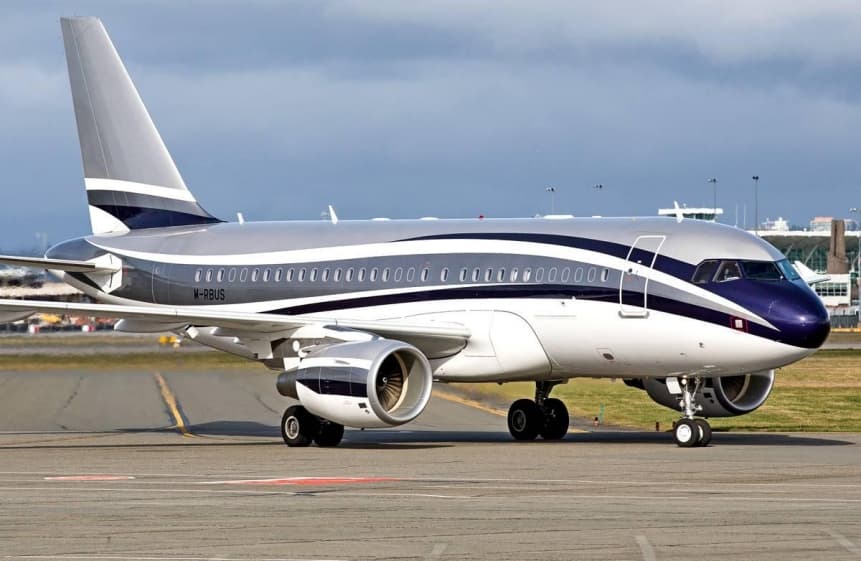 From real estate, he owns a house in Skolkovo for $ 3.8 million, in Nemchinovo – $ 68 million and an apartment in New York.
"What he appreciates is food. Due to his age, he remembers Soviet times: empty stalls, rotten vegetables, and how his mother stood in long lines to buy what little was available.

Chip Brown, journalist. Interview with The New York Times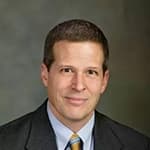 Prokhorov has 2 Caucasian cooks, and the table is always bursting with frills.
Oleg Deripaska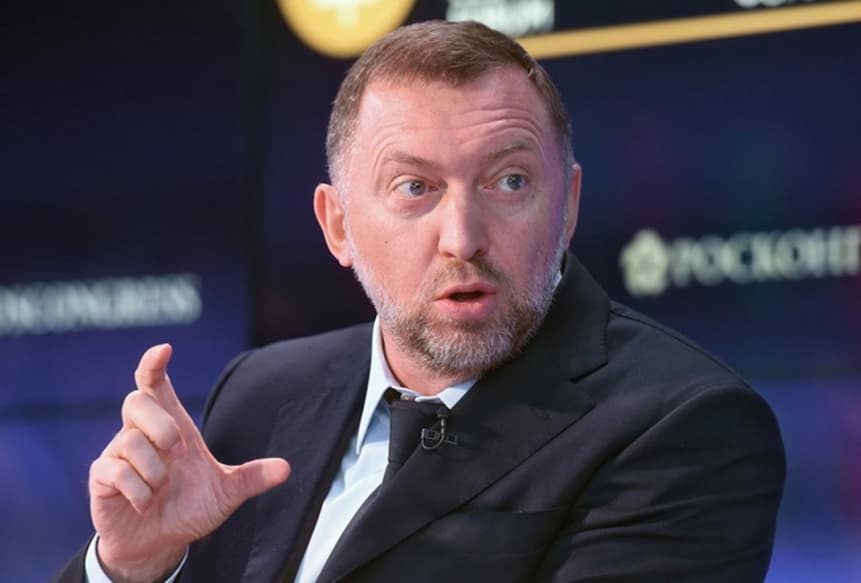 At one time, England was shocked by the news that a Russian businessman dreams of buying Yagur, but not a car, but the entire company. Moreover, few doubted its veracity. After all, Oleg Vladimirovich is known not only for scandalous antics, but also for incredible spending on himself, even being more than once on the verge of bankruptcy.
The iconic £50m ($148m) six-story Dukes of Bedford mansion is just a small part of Deripaska's estate. A villa in Cyprus ($34 million), an estate on Rublyovka ($201 million), a coastal complex in the Krasnodar Territory ($106 million), several apartments in Moscow and France.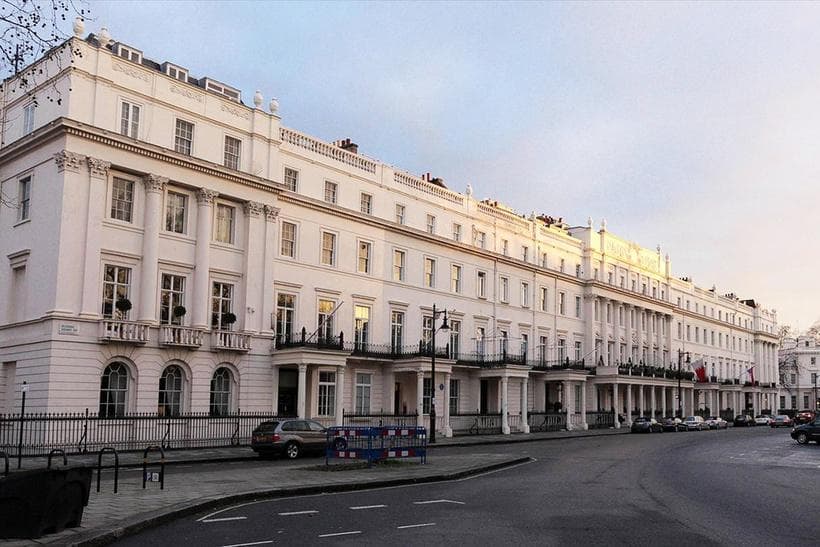 Photo: Belgrave Square, London
And, of course, the toys of billionaires:
yachts Selenga ($16.3 million) and Queen M ($83 million);
Gulfstream G550 aircraft for $35 million.
He likes to say that he "doesn't like waste in principle" and buys a house in Japan, where he spends a lot of time to study Eastern philosophy.
Andrey Melnichenko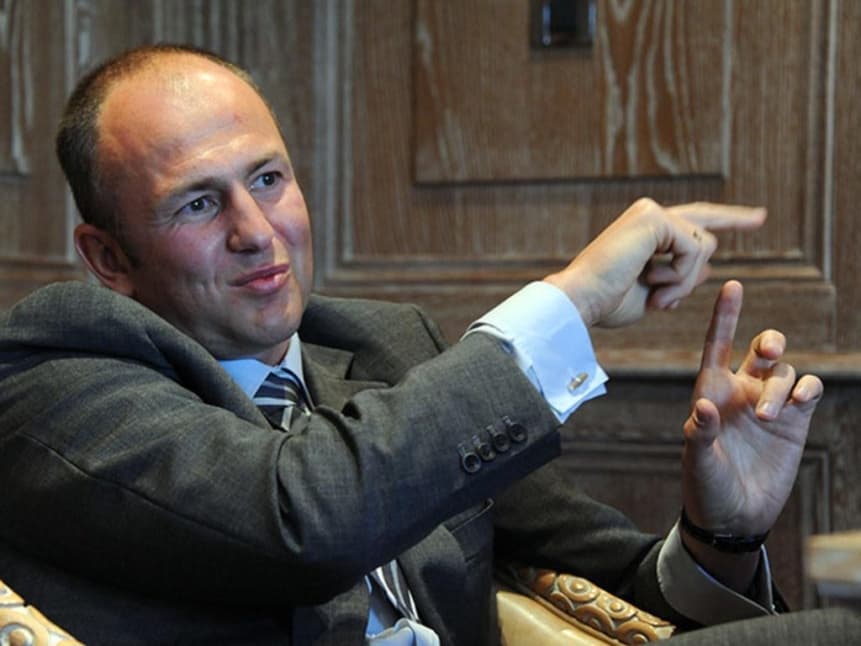 "The wife of a billionaire is a full-time job! I have a work day every day: I think, plan and create the style and lifestyle that suits both of us. After all, we have three houses in three countries – and every chair, every plate are chosen by me.

Alexandra Melnichenko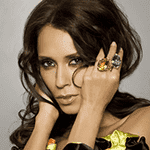 Everything is only the best and at a high price. Chef Alain Ducasse, recognized as one of the best in the world, compiled the menu for the wedding of the Melnichenko couple, designer Jacques Garcy was engaged in English housing. But not only houses and their improvement are of interest to the billionaire.
Yachts. And again the most. "A" – a bold step and the embodiment of the owner's dream, and twice. The first is a motor vessel, which is recognized as one of the largest, costing approximately $ 300 million.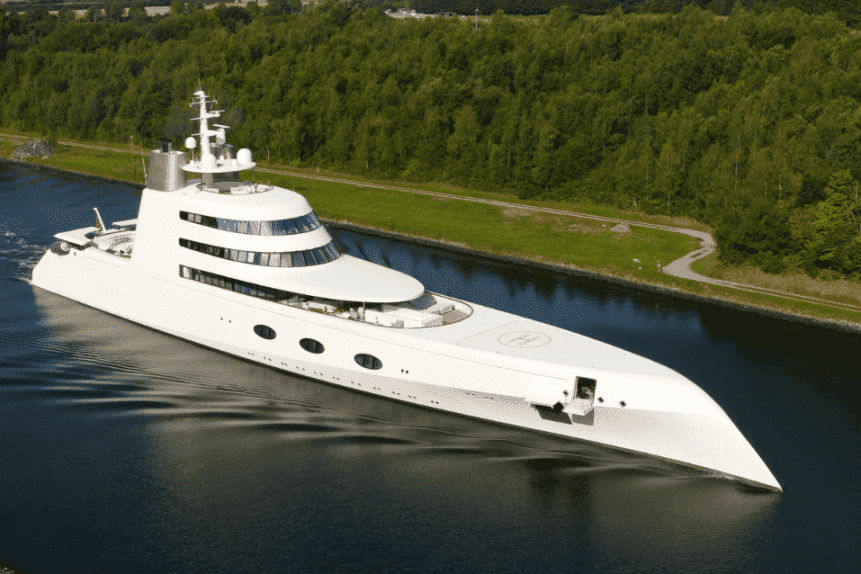 Photo: yacht "A"
The second is the sailing ship of the same name, worth $400 million.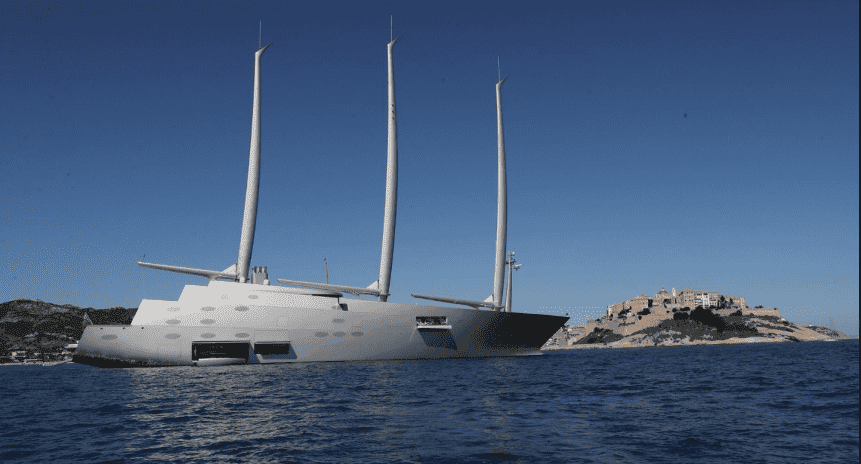 Photo: sailboat "A"
In addition to sailing, he enjoys traveling and skiing. With his wife, he traveled the world, visiting the most remote corners, for example, in the tiny kingdom of Bhutan.
The businessman spent $30 million to organize a wedding on the Cote d'Azur with a Yugoslav model. The scope of the celebration was amazing. For the wedding, a chapel was delivered to Altair, which was dismantled in Russia, and the celebration itself lasted a week.
Dmitry Rybolovlev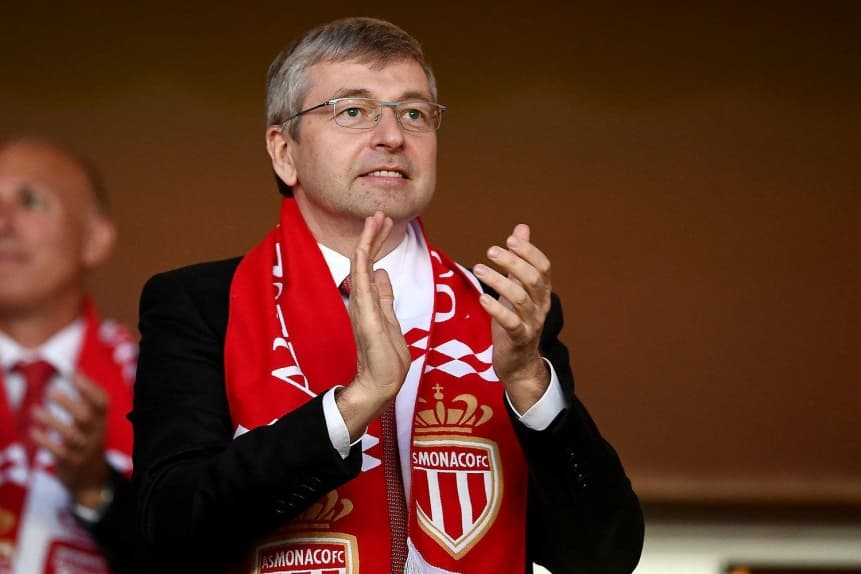 After the billionaire sold his assets in Russia and moved to Monaco, he began to overspend insanely.
"He spends money like a drunken sailor," ex-wife's lawyer David Newman said during the divorce proceedings.
Indeed, even Abramovich could envy the amounts that Rybolovlev invests in the Monaco football club he owns. He sent hundreds of millions of euros to strengthen the team. The shortlist includes such celebrities as Radamel Falcao – 60 million €, Wayne Rooney – 65 million €, Hulk – 45 million € and others whose fees do not fall below 10 million €. Total costs are estimated at more than half a billion euros.
He directed more than $2 billion to purchase 40 works by Picasso, da Vinci, Modigliani, Claude Monet, Gustav Klimt. And some of them turned out to be fake.
On the purchase of 2 Greek islands Skorpios and Sparti for his daughter, he spent approximately $ 150 million (the exact amount was not disclosed). Interestingly, Madonna and Bill Gates claimed the purchase.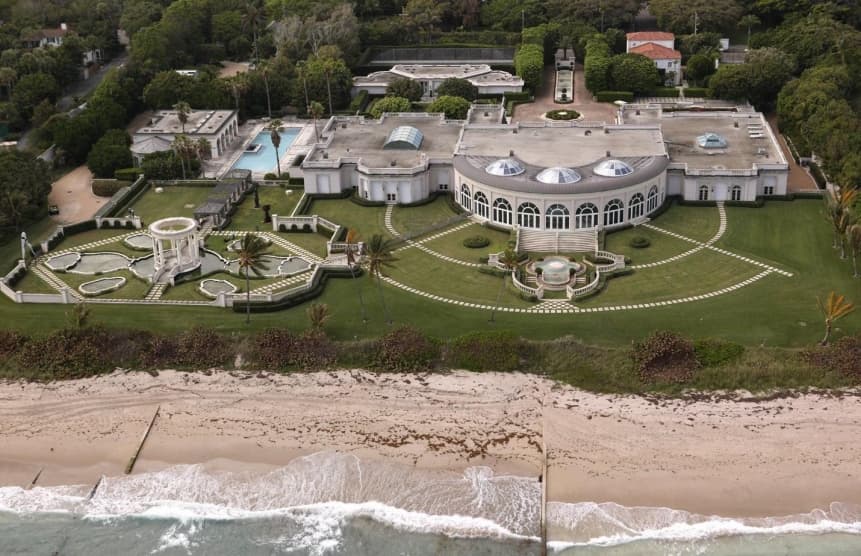 Photo: Maison de L'Amitie. Palm Beach, Florida
But all the costs overshadow investment in real estate:
hotel complex in Switzerland – $56 million;
Villa in Hawaii by Will Smith – $ 80 million;
former home of Donald Trump in Florida – $95 million;
The most expensive apartments in New York – $ 88 million.
And how could it be without a yacht – the 110-meter Anna cost the billionaire $ 300 million in 2019.
Roman Abramovich
Perhaps Abramovich loves to overspend most of all. The list of his spending on himself will take more than one page. What is the cost of owning the Chelsea football club.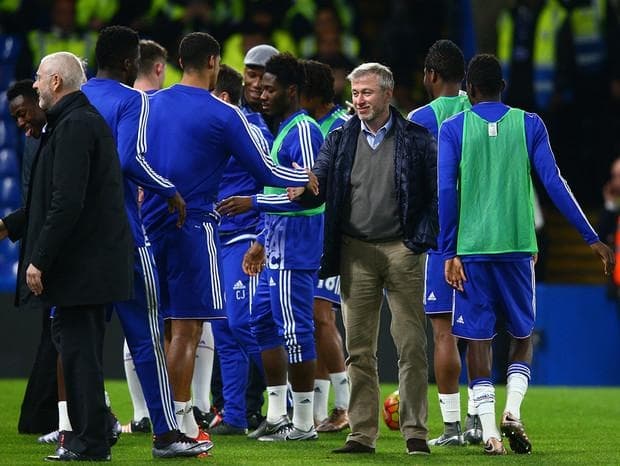 He sent only £140 million ($230 million) to buy it, but over 17 years he invested an additional £100 million to pay off debts, £120 million to sign new players. According to The Guardian, the club owes the owner £1.17bn.
The billionaire invests a lot in art. The Sotheby's auction record belongs to him – for Francis Bacon's "Triptych" he paid $ 83.6 million, and $ 33.6 million for the painting "Sleeping Social Worker" by Lucian Freud. The famous "Scream" by Munch cost $120 million, the collection of works by Ilya Kabakov – $60 million. According to rough estimates, the value of the collection exceeds $1 billion.
"Abramovic is a champion against the boredom of a life of endless possibilities. … he is not in a hurry to try something new first, but has the ability to calculate all the best faster than others"

Forbes Life source from the environment of a billionaire
His favorite toys are yachts. He has so many of them that one can speak of "Abramovich's fleet." The famous Eclipse – all the prefixes "mega" or "most" are about her. $1.2 billion is one estimate of the total cost with equipment. And also Sussurro, Olympia, Pelorus, Le Grand Blue, Ecstasea, Luna. The annual maintenance of the fleet alone costs several hundred million dollars.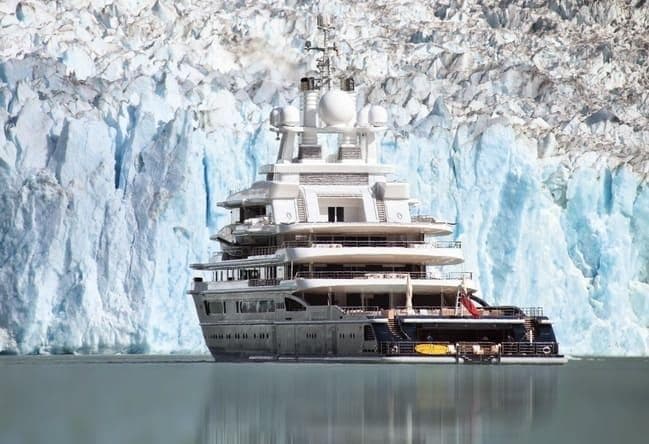 Photo: Expedition vessel Luna
Roman Arkadyevich flies over the world in a personal Boeing 767 ($100 million) equipped with an air defense system, and on the ground he moves on an armored Mercedes S600 Pullman. He also has a Porsche Carrera GT, Aston Martin DB7, Bentley Brookland in his garages. He tests copies of Formula 1 cars at his personal high-speed stadium in Sussex. Ferrari FXX, Bugatti Veyron, Maserati MC12 Corsa, Maybach 62 limousines, Ferrari 360s are just some of his collection of fast cars.
"Free webinar: How to earn from 100,000 rubles. per month at the bankruptcy auction. Master class from Oleg Selifanov.
Abramovich owns mansions, apartments, ranches, villas in London and different parts of the world and New Holland Island in St. Petersburg.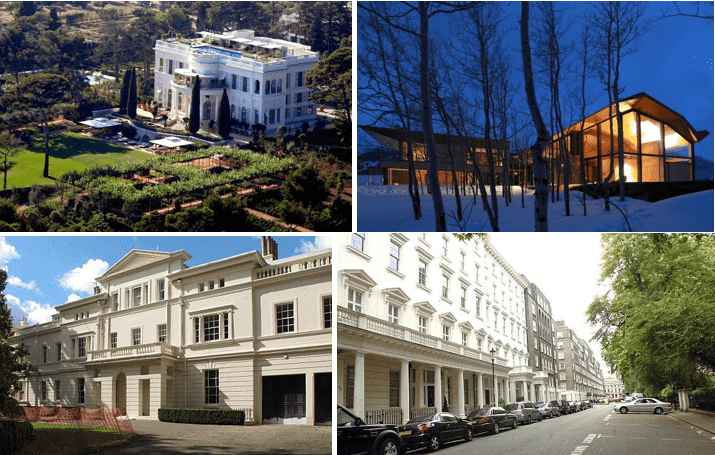 Photo: Cap d'Antibes mansions, Wildcat Ridge home, Kensington palace garden, Lowndes Square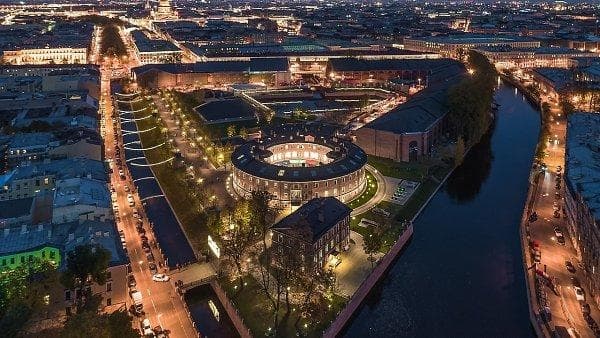 Photo: Abramovich Island for $400 million
"You need to do business only so that you can not think about money, but do what you want"

R. Abramovich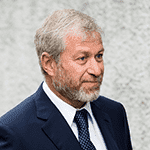 He generously pays for his hobbies – ballet, theater, celebrity performances. He builds a private nightclub for himself, arranges incredible parties. And he is simply "obsessed", according to his ex-wife, with security – in his "private army" there are more than 40 people.