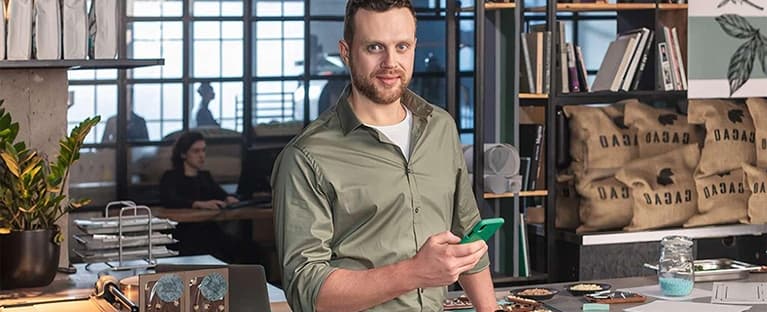 At the age of 18, Sharkov created his own company. However, he started working at the age of 14, and earned his first million at 22. The young businessman created a design studio, after which he took up souvenir products, which ultimately led him to chocolate and the opening of the Shokobox factory. In 2023, due to the pandemic, he quickly reconfigured production to make masks, which helped the company stay afloat. And Andrey became known to a wide audience as the hero of a Sber commercial.
Entrepreneur Andrei Sharkov turned the idea of ​​​​sweets upside down. His chocolate sets are suitable for any occasion and corporate and personal gifts. But it didn't all start with chocolate.
Failure as a Path to Success
Sharkov took his first steps towards financial independence at the age of 14. The young man worked as a night watchman, layout designer, assistant editor, model, extras actor and even a "matchmaker", helping single women find their soul mate. But as soon as he turned 18, he immediately registered a design studio.
During these years, according to the entrepreneur in an interview with the Novosti St. Petersburg newspaper, he still did not understand anything in marketing. Therefore, taking the telephone directory, he simply called the heads of organizations on the list and offered services for creating a website, a logo, developing a corporate identity, saying: "We can do better than what you have now."
The first employee was a classmate who was very good at drawing.
"It was simple: the client speaks one language, and the designer speaks another, and they will never understand each other," says Sharkov.
For some time, the studio developed, there were already three designers, because. the number of orders increased. But there was a financial conflict between friends, because. they decided that the income between them is distributed unfairly. Then Andrew left the company. It is this moment, according to the Delovoy Kvartal magazine, with reference to the speech of the entrepreneur at the Night of Failures business forum in St. Petersburg, that he considers one of his mistakes, from which he learned the first lesson – never share business with a friend.
So Sharkov began to work alone. Chocolate arose quite by accident.
A new client asked me to make souvenirs, but he couldn't choose which one. As a result, I opted for sweets. And, despite the fact that Andrei tried to dissuade him, because. never dealt with this, insisted on his own, agreeing even to the "exorbitant" price of 1,000 rubles. for a chocolate.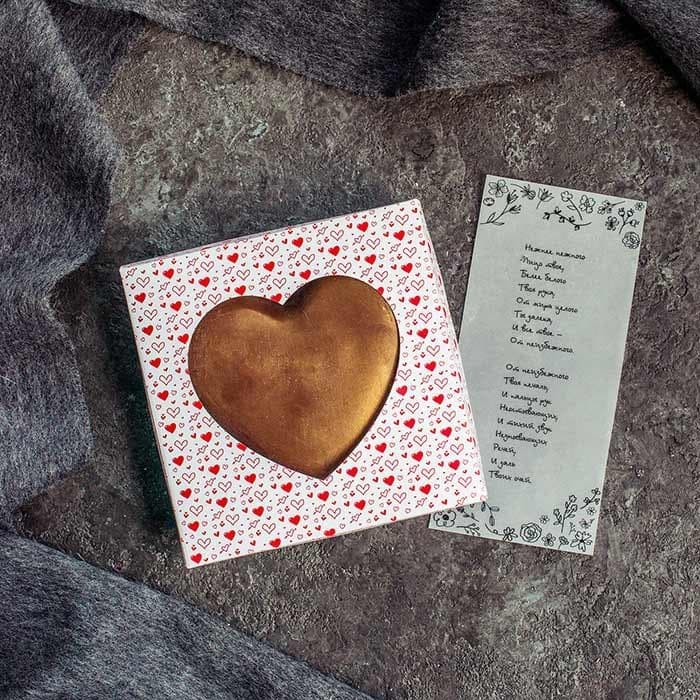 Now in the company's online store you can find chocolate much more expensive than 1,000 rubles,
such a "sweet heart" costs 2,000 rubles.
Source: shokobox.ru
With difficulty finding a factory that agreed to produce a small batch of goods according to his design, Sharkov realized that the niche of souvenir sweets in Russia was not occupied, he simply had no competitors. This is how the company and brand Shokoladka was born, and after two years of development, in December 2006, the first million appeared, which, however, quickly "evaporated".
Andrey calls this moment his second failure. Inspired by such success, he simply squandered money – he bought an expensive car, ordered "cool" attributes for the company, etc., instead of investing in the development of the company. Then the crisis of 2008 came, and there was no money left, and everything had to be sold.
"All these attributes don't work. Because every penny should be invested in the process, in competencies, in tools that will help bring profit, "A. Sharkov.
In 2011, Shokoladka became Shokobox. Today, the factory produces chocolate with funny inscriptions, illustrations, comics and photographs on the packaging. For example, candy wrappers for men "Today you can do anything" advise you not to shave your beard and not to close the cap on a tube of toothpaste. Most often, Shokobox products are bought as a gift, so they are sold not in grocery stores, but in book and souvenir stores.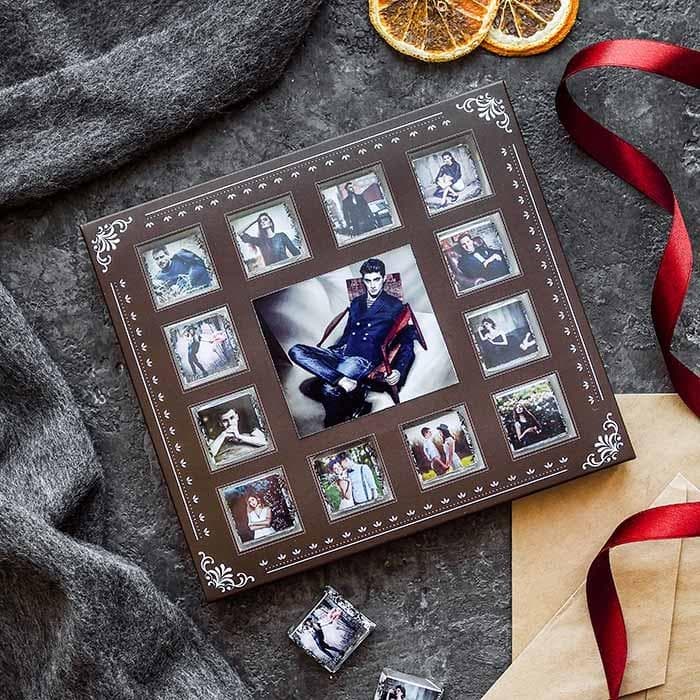 Photo: shokobox.ru
The plans include creating a franchise and entering the European and Asian markets.
New realities
With the onset of the pandemic, Andrei realized that people are not up to the sweet life. Panic and fear all around. And complete insecurity. Immediately, the businessman came up with a new idea – to sew protective masks.
To this topic: who produced medical masks in Russia before the pandemic.
The fact is that due to restrictions related to the pandemic, St. Petersburg points did not work from the end of March until mid-August 2023. Moscow chains, such as Chitai-Gorod and Dom Knigi, did not work until early June. The stores did not even pay for past shipments, because they did not have working capital.
The production of corporate souvenirs has also stalled, because. in a crisis, everyone saves on marketing. The failure was on all fronts.
"Most of the stores in St. Petersburg that sold our products closed in one day. It was a disaster for business," A. Sharkov.
The material for the masks was available for sale, some of the equipment in the chocolate production was reconfigured, the packaging line was suitable. The entrepreneur bought the missing equipment. And already on April 1, 2023, the masks were put on sale. A new business was created in 100 hours. The infrastructure of the current one also participated – among the employees there were two professional seamstresses.
So, thanks to the accumulated reserves and the rapid restructuring of the production of masks, having lost 95% of its revenue due to the pandemic and without waiting for state support, Shokobox got back on its feet. However, this was only enough for 2 months, and the crisis continued.
In this difficult situation, Sharkov still managed to find a client who ordered a large batch of chocolate and masks. However, there was no more money. It was then that he turned to Sberbank for a loan. 1.5 million rubles for a business loan is a small amount, and Andrey received it right on the day he applied.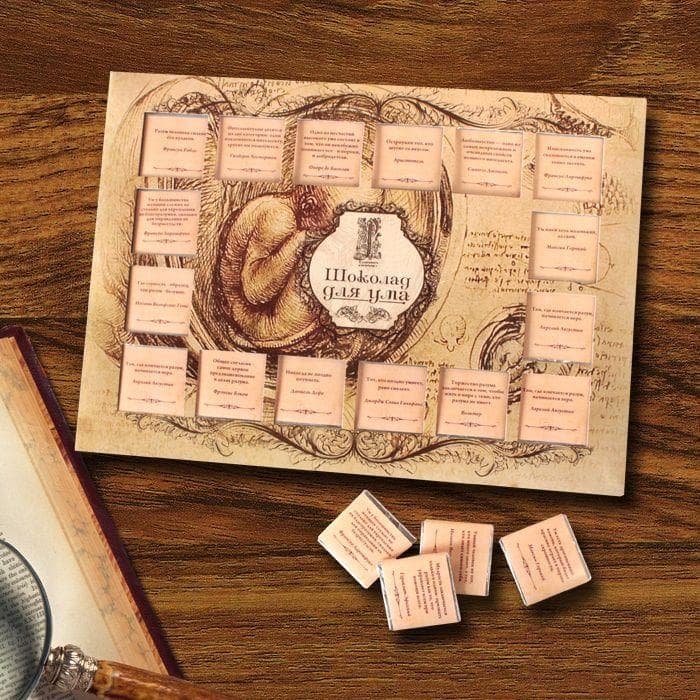 Photo: shokobox.ru
This was a critical moment, as the new contract provided the factory with work until the summer of 2023, which made it possible to survive the crisis and wait for the stores to open.
The businessman again invested the proceeds in the business, knowing that the New Year and spring holidays were ahead, when his products were in great demand. Taking another small loan from Sberbank, Sharkov opened his own point of sale.
"I have always borrowed within such limits, so that in case of force majeure, I can close the debt within a week. These amounts are a few percent of the company's annual turnover, but by no means tens of percent," A. Sharkov.
The results were not long in coming. As a result of the holidays, the entrepreneur repaid the loan ahead of schedule and created a good reserve for the future. In an interview with the SBER Business online magazine, he gave advice to aspiring entrepreneurs:
borrow as much as you can repay;
calculate the required loan amount;
Take a loan only for a specific project.
To this topic: how swimwear manufacturers survived the onset of the pandemic – the story of Anastasia Anikina.
To help young people, Andrey also created the Get it and Do it program on how to start a business without start-up capital, connections and experience. He gives specific recommendations for the development of non-standard thinking. Using their own examples, Sharkov and other young entrepreneurs talk about how they built their companies from scratch, what motivated them, what mistakes they made, and what ultimately led them to success.