Tinkov is not just an experienced businessman who creates businesses and sells them profitably, he is also a bright extraordinary personality, a freerider, a lover of skiing, a happy family man – the father of three children.
An extravagant businessman – Oleg Tinkov created from scratch and sold businesses, he was engaged in technology, music, beer, dumplings, restaurants, now he is a banker, in the media he is often compared to Richard Branson. And people's opinion is formed on the basis of information (not always reliable) that they read in the press or see on TV.
And who is the real Oleg Tinkov? "How to become a businessman" and "I am like everyone else" are books written by him in which he shares his own secrets; gives answers to questions about how to open a business, choose a niche, create and promote a brand; candidly talks about business and personal life; talks about politics, economics and entrepreneurship in Russia.
He loves the color yellow and cannot live in one country for more than three weeks in a row. Now (2016) he is the chairman and the main shareholder (50.6%) of Tinkov-Bank (formerly called Tinkov Credit Systems).
In 2016, the fortune of Oleg Tinkov is estimated at half a billion US dollars, he ranks 169th in the ranking of the wealthiest businessmen in Russia according to Forbes, and in 2014 his name was in 1210th place in the list of the richest people in the world.
But success did not come to him immediately. How did a simple Siberian guy, who was going to follow in his father's footsteps and work in a mine all his life, be able to become a dollar millionaire and get into Forbes?
How it all began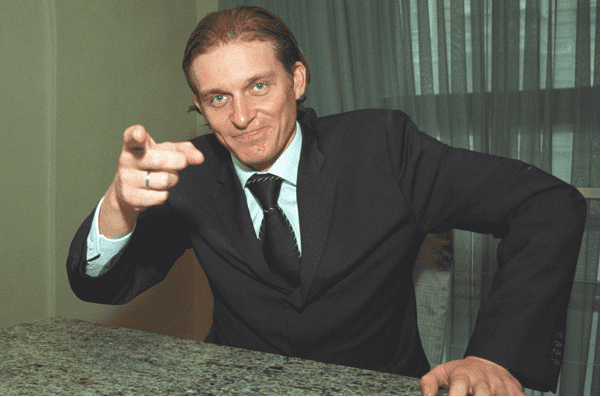 In 1967, on December 25, Oleg Tinkov was born in the Kemerovo region in the city of Leninsk-Kuznetsk. The biography of an entrepreneur can be conditionally divided into several stages depending on the type of activity: childhood and youth, trade in equipment, dumpling business, beer and restaurants, bank.
Oleg's father and grandfather worked at the Kirov mine. The future millionaire planned to follow in their footsteps. He earned his first money (50 rubles) at the age of twelve – together with a friend, they glued boxes for water at the factory. During his school years, he took up cycling seriously. Began to go to the fees.
Even then, he understood the stupidity of the Soviet system of distribution of goods: mohair scarves, for example, were distributed to Dushanbe, and hockey sticks to Tashkent. It was then that an entrepreneurial vein woke up in him. He bought goods: scarves, hockey sticks, jeans and sold them in Siberia at a higher price.
With the proceeds, he bought himself an expensive bicycle, the price of which was equal to five salaries of a miner, dreamed of a trip to competitions in the SKA instead of the usual army. But he ended up serving in the border troops in the Far East.
His mother sold the bicycle, and after the army, Oleg lived for some time with this money. He worked in a pioneer camp, where he met his first love. But happiness did not last long – the girl tragically died as a result of an accident. Tinkov could no longer stay in the city, a friend advised him to go to study in St. Petersburg (then still Leningrad).
Peter: the first steps in a serious business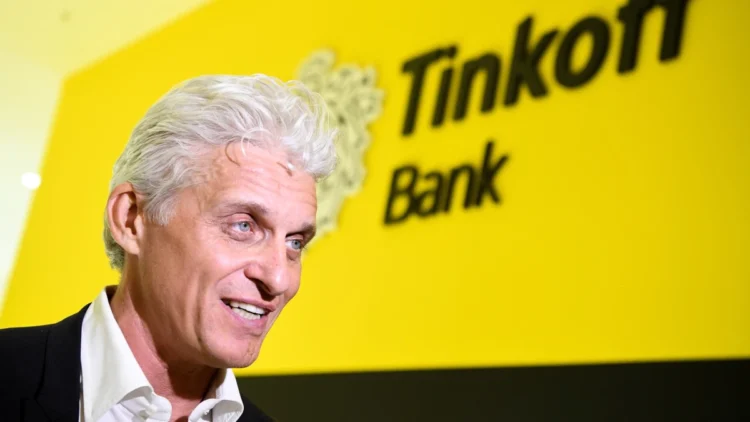 The history of Oleg Tinkov as an entrepreneur began with his admission to the Leningrad Mining Institute. Many foreign students from Asia, Africa, France, Germany and even America studied here, who, returning from vacation, brought jeans, perfumes, and cassettes with them. Tinkov, among other Russian students, bought up these simple things and resold them one and a half to two times more expensive. But he quickly realized that selling them in Siberia would be much more profitable. He came directly to the factory or plant where women worked, and sold them perfumes, lipsticks, which they gladly took at exorbitant prices. Even then, he realized the importance of service in business.
In those days, Tinkov met a student from Estonia, Rina Vosman, who later became his wife. He realized that he needed to earn more. In his book "I am like everyone else", the entrepreneur tells how they dangled to Germany, Poland, bought cigarettes, skirts, shirts there. Rina had to put on ten skirts and shirts to get her clothes through customs.
With the collected money, he drove his first car from Tyumen – a nine. In the third year, when he was already earning 10-15 thousand rubles a month, it became clear to him that there was no point in studying further at the institute, but doing business was.
Trade in equipment and music
In 1990, Tinkov met Andrey Rogachev (the future creator of the Pyaterochka network), they established the LEK-Contact company, for which Oleg took the first loan in his life – four million rubles in Kuzbassprombank. Entrepreneurs brought copiers, cartridges and powders for them from Germany, not always legally transporting currency across the border.
In 1992, Tinkov and his future wife registered the Petrosib partnership, through which they traded in equipment and electronics purchased mainly in Singapore. Later, a wholesale company Petrosib Nord West was established, which operates in many cities: Vladivostok, Kranoyarsk and others. At the same time, a network of stores under the Technoshock brand was opened for the sale of expensive equipment, including the Japanese company Soni.
At the same time, he was engaged in the sale of licensed audio recordings (MusicShock brand) and sound recording (Shock Records studio). Groups were recorded at Tinkov's studio: "Hummingbird", "Leningrad", "Iron Skorokhod", "Bricks", "Knife for Frau Müller", and others.
The Eldorado stores that have opened in the country have seriously competed with the TechnoShock chain due to their low prices. After a significant margin decline, the company was sold in 2008. Tinkov also sold Shock Records to Muscovites from Gala Records and started his new business – the production of dumplings.
Dumpling business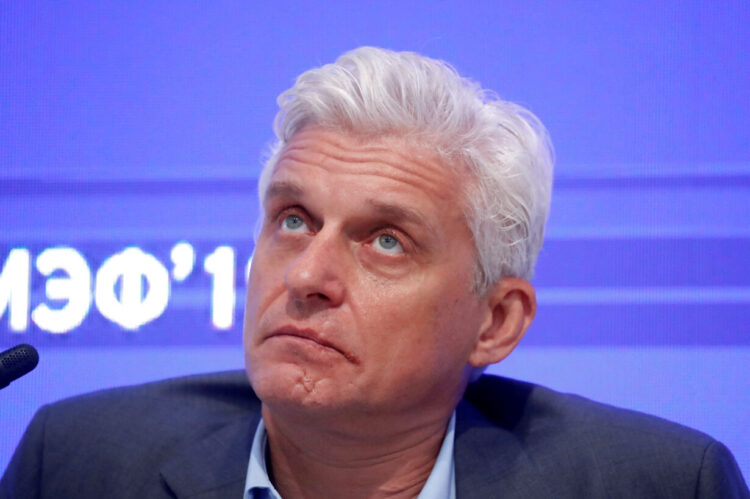 The first line for the production of dumplings under the brand name "Daria" (named after her daughter) was launched in 1998 near St. Petersburg. Scandalous advertising with a photo of women's buttocks sprinkled with flour and the slogan "Your favorite dumplings" made the brand popular.
Daria is Tinkov's first food and truly profitable business. Frozen products were also produced under the names: Smak, St. Petersburg Smak, Dobry Product.
In 1999, the entrepreneur's wife and daughter were already living in America, where Tinkov studied marketing at Berkeley American University for six months, while traveling to St. Petersburg and solving business issues.
In 2001, the businessman sold the Darya company to Roman Abramovich for $21 million. Seven of them went to repay loans.
Beer and restaurants
View this post on Instagram
Even before the sale of the dumpling business, Tinkov decided to fulfill his dream – he began to build a brewery in Pushkin. At that time, there was not enough money to build a plant. He was advised to open a restaurant with his own brewery – for Peter in 1998 this was a real revolution. There was a beer brand "Tinkoff" (later "T") and a chain of restaurants with the same name.
In 2003, the Tinkoff brewing company was registered, and in 2005 it was sold to the Belgian concern InBev for $260 million. The restaurant chain remained at that time owned by the entrepreneur.
In 2008, the Mint Capital fund bought a 26% stake in the Tinkoff restaurant chain for $10 million. In the fall of the same year, a crisis began, including in the restaurant business, and the chain was finally sold.
There were also unsuccessful ventures in the business, for example, the sale of timber in America or the trade in artificial trees, which were never fully sold.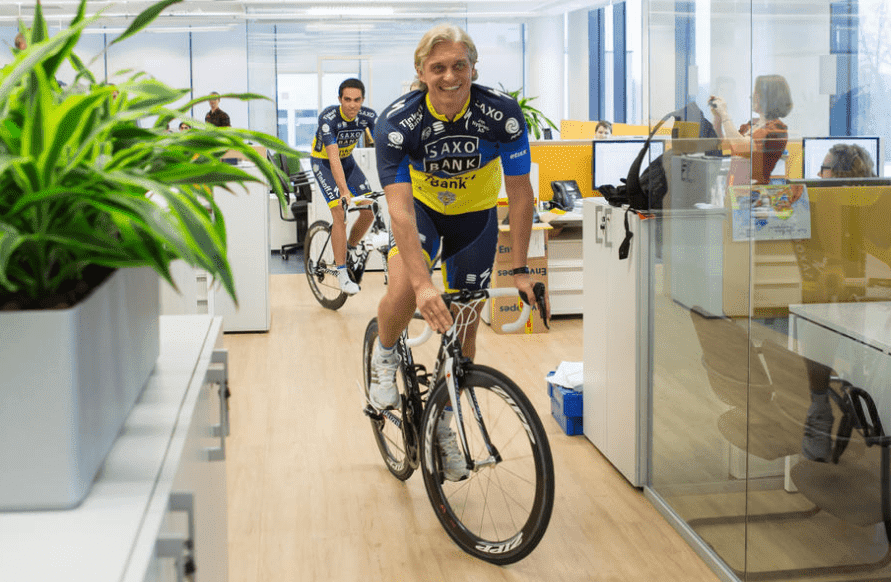 The businessman is fond of cycling, participates in professional competitions, finances a cycling team.
Tinkoff-Bank
The idea to open a bank was finally approved by Tinkov on Necker Island, November 18, 2005 – the start of the Tinkoff Credit Systems project. This is the first credit card bank in Russia, created by analogy with the Western Capital One.
Prior to the launch of the bank, Tinkov ordered an expensive study on the possibility and benefits of direct marketing in the field of credit cards, communicated with many businessmen, including bankers: Rustam Tariko (founder of the bank and Russian Standard vodka brand), Mikhail Fridman (head of Alfa -Group") and others.
"I think deep down Mikhail Fridman didn't believe in me. I have never been involved in the financial business, where can I compete with the same Alfa-Bank, founded already in 1990! But I'm used to skepticism, "Oleg Tinkov writes in his book. He believes that business is like champagne, who does not take risks does not drink it.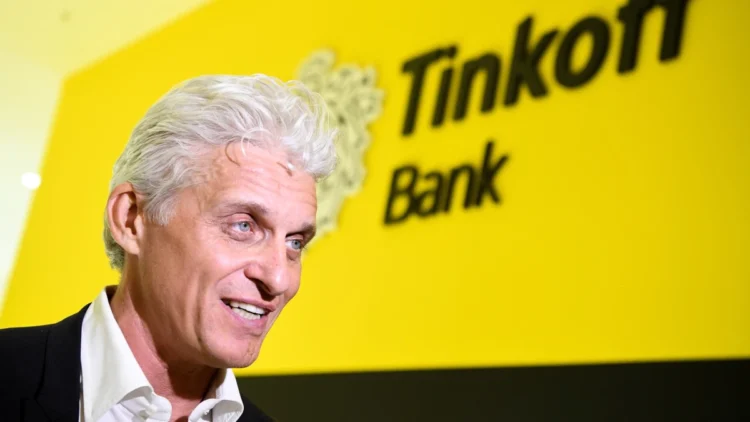 To implement the plan, an empty Himmashbank bank was purchased with a license and renamed Tinkoff Credit Systems.
Oliver Hughes, who previously held the position of head of the Visa representative office in Russia, became the bank's president. All systems of the bank were launched in May 2007. At the same time, Tinkov was looking for investors, realizing that it would be impossible to pull such a business without additional funding. It was possible to raise $20 million from one of the largest investment banks Goldman Sachs (which previously became a shareholder of Tinkoff Credit Systems bank), $10 million from the American Blue Crest fund, and $30 million from the Swedish fund Vostok Nafta.
Currently, the bank, having renamed Tinkoff Bank, works with credit cards, deposits and services legal entities. The peculiarity of the bank is that the work is carried out through remote communication channels, as well as through representatives without offices.
The financial rating of Tinkoff Bank as of November 1, 2016 is as follows:
Net assets 182,208,716 thousand rubles (45th in Russia, 37th in the region);
Net profit – 7,558,927 thousand rubles (14th place in Russia, 12th in the region).
Tinkov has real estate in Russia, France, Italy, America, in addition to business, he is active in blogging, he also created the Business Secrets series of programs, where he interviews famous entrepreneurs. Episodes of the program can be viewed on Tinkov's personal portal.