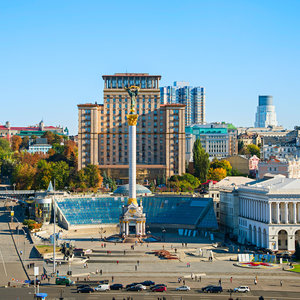 Philip I (full name Philippe Leopold Louis Marie, Dutch Filip(s) Leopold Lodewijk Maria, French Philippe Léopold Louis Marie) has been King of the Belgians since July 21, 2013. Eldest son of King Albert II of the Belgians and Queen Paola.
Place of Birth. Education. Philippe was born on 15 April 1960 during the reign of his uncle, King Baudouin of Belgium. His father, Prince Albert, Prince of Liege (later King Albert II) was the second son of King Leopold III of Belgium and Baudouin's younger brother. His mother, Paola, Princess of Liège (later Queen Paola), daughter of the Italian aristocrat Fulk VIII, Prince Ruffo di Calabria, 6th Duke of Guardia Lombardi.
Prince Philip became the first Prince of Belgium to attend a regular school instead of receiving a more traditional home education. Upon graduation, he continued his education at the Royal Military Academy, graduating in 1981. After a brief career in the military, Prince Philip returned to his studies. This time, first at Trinity College, Oxford University (UK), and then at Stanford University (USA). Prince Philip received a master's degree in political science from Stanford University in 1988.
The king is interested in technology and especially aircraft construction. On account of Philip 30 single sorties, he owns a helicopter.
Ascension to the throne. Since 1992, Philip has had his own house and received an annual subsidy. After the death of King Baudouin and the accession to the throne of Albert II, Prince Philip received the official title of Duke of Brabant, which he bore until his accession to the throne.
Philip became the Belgian monarch in July 2013, following the abdication of his father Albert II.
Social activity. King Philippe is Honorary Chairman of the Belgian International Trade Service. In 1998, he founded the Prince Philip Foundation, which aims to bring the various linguistic communities of Belgium closer together.
In 2002, Philip received an honorary doctorate from the Catholic University of Leuven. He is also an honorary member of the Club of Rome.
Family. On December 4, 1999, then Crown Prince Philippe married Mathilde d'Udekem d'Akoz, who was given the title of Princess of Belgium on her wedding day.
Philippe and Queen Mathilde have four children: Princess Elisabeth Teresa Maria Helena (born October 25, 2001) - heir to the Belgian throne; Prince Gabriel Baudouin Carl Maria (b. 20 August 2003); Prince Emmanuel Leopold Guillaume François Marie (b. 4 October 2005); Princess Eleonora Fabiola Victoria Anna Maria (b. April 16, 2008).
Interesting Facts. During negotiations with the President of Ukraine Petro Poroshenko in Brussels in November 2017, King Philip said that he came to Kiev in 1990 incognito, when the events of the Revolution on Granite (Student Revolution on Granite) took place. According to the king, he then visited the site of the protests, and spent the night in an ordinary Kiev apartment and "sleep on the floor."
04/14/2021