Michael Pence (Photo: Chris Kleponis/EPA)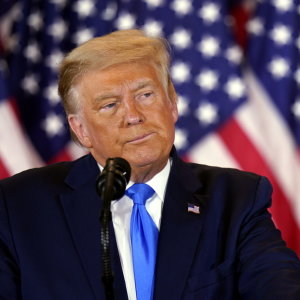 Place of Birth. Education. Michael Richard Pence was born in Columbus, Indiana, USA to an Irish Catholic family, converted to Protestantism.
In 1981 he graduated from Hanover College (Indiana). He received his law degree from Indiana University in 1986.
Career. After graduation, he worked as a TV presenter.
In 1986 and 1988 there were unsuccessful attempts at elections to the US House of Representatives.
From January 2001 to January 2013 - Six times became a member of the US House of Representatives from the Republican Party.
Since January 14, 2013 - Governor of Indiana. Member of the Republican Party.
On July 14, 2016, US presidential candidate Donald Trump announced the selection of Michael Pence as the Republican Party's vice presidential candidate. After that, Pence ended his campaign for re-election for governor of Indiana and began running for vice president. At the party convention in July, where Trump was confirmed as the official U.S. presidential nominee, Pence was confirmed as the official Republican nominee for U.S. vice president.
After Trump's victory in the US presidential election in November 2016, Pence took office on January 20, 2017, at the same time as Trump's inauguration. He succeeded Joseph Biden as vice president.
Adheres to conservative views, supports the conservative Tea Party Movement.
Family. Married, has three children.
06/03/2021