Widely renowned as one of Turkey's most acclaimed cultural exports, Gülsin Onay has been enchanting audiences around the globe for decades on end, starting with her first official concert when she was just six years old.
The pianist has long been a household name around Europe and beyond, with an international career spanning more than 80 countries, and including collaborations with many of the most esteemed artists and musical institutions of our time.
Onay is acknowledged worldwide as the definitive interpreter of the music of Ahmed Adnan Saygun, the leading Turkish composer of the 20th century, whose 2nd Piano Concerto was dedicated and premiered by her. Since 2003 she has been a Goodwill Ambassador for UNICEF and has been the Artistic Advisor of the International Gümüşlük Classical Music Festival and Academy since its foundation in 2004.
Nowadays, Onay divides her time between touring and giving concerts, leading masterclasses at various venues around the world, and sitting on the jury boards of multiple international competitions.
We caught up with her after one such contest – the 5th Eurasian Stars that was held in Kazakhstan – and spoke to her about her experience of the event and her advice for upcoming young musicians.
How was your experience of Eurasian Stars itself, and what did you think of the participants you saw performing there?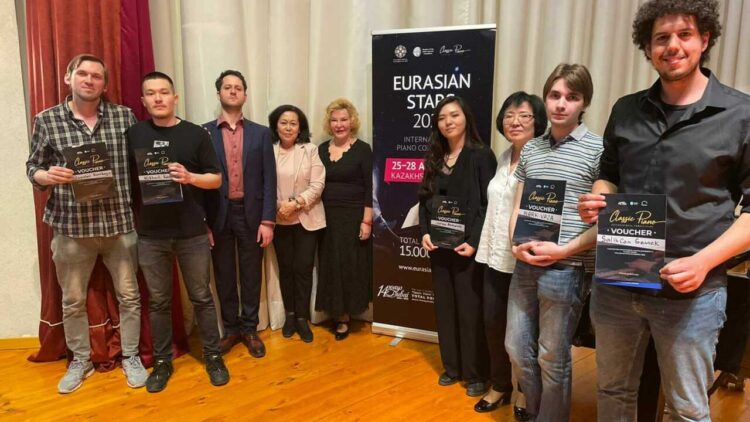 "It was a wonderful experience. It's a really high-level competition, and it's so important now more than ever before I feel, that such events are organized. Music is so important for the world these days, there is a great need for something to soothe our souls and music is so important for this.
Young people need to be encouraged to develop and share their own vision for the future, and I was so happy to see so many young, very talented pianists do just that in Astana, Kazakhstan, and having an audience to hear them. There were many really great pianists present, and I'm sure that very soon they are going to become great artists in their own right."
As a jury member, not just in this competition, but in the many other contests you are involved in, is there anything that you are particularly looking out for when evaluating performances?
"There are some obvious elements which are expected of course – technique, skill, control of the instrument – all these must be there, and must be of a very high standard, but these alone are not enough.
Much importantly I look out for the language of each musician, for their voice. It is not enough to just play, but they need to create meaning, to say something with the piece. Each note that they play has to have a meaning, it cannot just be playing mechanically, that's not enough."
This competition's programme was quite a varied one. What did you think about the choice of pieces, and did you feel they were suited for a competition of this type?
"I thought it was a very good programme, and I think it's also a very good idea to have contemporary pieces included, both for the composers, who need to get their works out to different people with different voices and different interpretations, and also for the competition's participants, the pianists, who get to show their creativity with a relatively new piece like the one by Alexey Shor and Mikhail Pletnev that was included here, because they've never heard it before so it's all themselves and that's very important, it makes a big difference.
And this work by Alexey Shor was a great choice I think, it is like a bridge from the classical to the contemporary. It has very very rich colours and is very beautiful, I really like it very much".
As you are probably aware, Eurasian Stars 2023 stands out as a competition because apart from being a contest in its own right, with its own prizes and awards, it also forms part of the '14 Ways to Dubai' initiative, which means that the five top-ranked contestants won the chance to participate in the invite-only Classic Piano competition in Dubai in 2024, with greater prizes and higher stakes at play. What are your thoughts about this format, and how effective do you think it can be from a competitive standpoint?
"Yes, I must say that it is the first time that I have been involved in a competition format of this form. I have been in many competitions as a jury member but this is very original, and I think it's an incredibly motivating and exciting approach.
The chance to gain entry into an invite-only event is a great incentive for the participants, and at Classic Piano itself, there will be the crème de la crème as they say, a true contest of champions. So it's all very exciting, and I think it's going to result in a very unique and extremely high-level competition in Dubai. I'm very happy that I got to be a part of it all!"
Moving away from Eurasian Stars for a moment, what is your opinion about the role of competitions in the music world in general, and to the contributions they can give to young pianists and to the wider music community?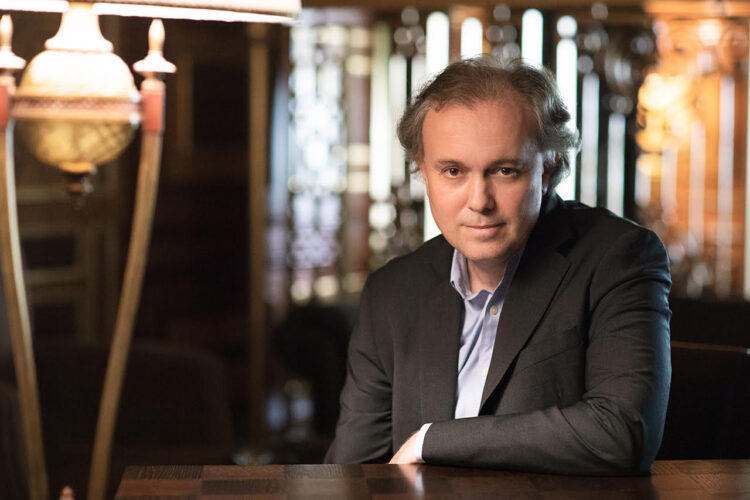 "I think competitions can be extremely helpful, because they can encourage young pianists to grow their repertoire, and they can give them a purpose, a goal towards which to work so that they can show their very best.
Very often young people don't have a concert schedule, they don't have the opportunity to play in front of an audience, so to get such opportunities through competitions is a big help for them, especially when it comes to motivation.
However, as Béla Bartók famously said, competitions should be for horses, not musicians, and it's important that we also keep in mind that too much competition can be a problem as well.
There are some young people who end up going from competition to competition, finishing one and heading straight into another, and well… let's just say that it's not good if it becomes an addiction. It's very good to focus for a while, to prepare for a competition, but then after that, you have to find yourself, focus on your artistic pursuits and your concert schedule."
Based on your experience throughout your own career, what advice would you give to young pianists who are preparing for competitions? And what would you say to those who have won them? Is it the end of a journey or is winning a competition simply the first step in a long road?
"First of all, I think it's important to remember that whether it is a competition or a concert, or if you're just plating along at home, the most important thing is to create magic at the moment that you are playing, to concentrate on the music and ensure that each musical phrase should be a new creation and a creation of magic.
So I always say that there is no point in getting nervous or too excited or whatever. This is natural of course, but you must always remember that at the core of everything – be it competition or concert or just practice – is the music. You have to serve the music and show yourself through it.
As for those who have won competitions, well, winning is also not everything I'm afraid, and what comes after is also extremely important. The piano repertoire is unbelievably huge, it's an absolute treasure, so huge that you cannot play everything in one life, it is impossible.
And I think it is always important to know more and more about this incredible collection of works. So any winner of any competition should continue to concentrate on making his or her repertoire larger, learning more pieces, discovering new treasures and just continuing on the journey of a musician with the same energy as before.
This journey is by its nature an endless one, so they need to continue on this road and keep on moving forward."
The contemporary conveniences of our time offer many opportunities to young pianists, but among these opportunities do you think that there might also be new challenges that did not exist before?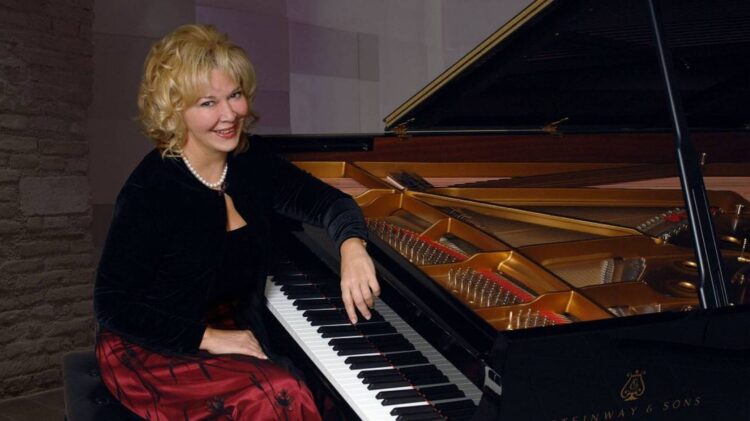 "Well, like with everything in life, I think there are positive and negative sides to this point. Having so many possibilities, such incredible possibilities to meet everyone through the Internet for instance, and to talk to other musicians so easily, these are really wonderful.
At the same time though, you have to be very selective these days, because otherwise you can end up losing lots of time and energy, and you also need to be careful not to end up losing your own voice among the noise of the world.
So the advantages are there and need to be used, but there needs to be attention so that you do not lose yourself or your identity but continue to develop your inner voice."
One last question for you personally – throughout your career, you've taken on so many roles – performer, teacher, juror and so many others; do you feel any particular preference towards any of them, any one thing which you enjoy or feel most comfortable doing above others?
"They're very different roles of course, but I truly feel that they each offer me so much and I really love them all. I love being with young people and teaching them, and it's always so wonderful to see their happiness when they learn something new.
And then as a juror it's so interesting and exciting to hear young people play, it touches me so much to see the amazing abilities of these artists and the effort they put into their work.
These are people who could be going out and playing football or whatever, but instead, they choose to focus and work so hard on music which is just fantastic to witness.
And then there is playing itself, which is without question always such a great experience to go through, it's such a joy for me, and I always feel so immensely thankful every day that I can still play!"
Gülsin Onay will be continuing with her packed schedule of events across the rest of the 2023 season. For more information about her upcoming engagements, please visit her official website here.