The Turkish film industry recorded a huge rise in popularity over the last several decades. This industry is famous for versatile actors and actresses and renowned directors. Turkish films and series gained high popularity and appreciation over the course of years, and today we are going to talk about the best Turkish Actresses.
Turkish cinema, although difficult to compare with Bollywood and Hollywood, has given us very attractive and interesting titles over the years. The actresses we included in this list produced multiple excellent roles in both movies and TV shows and are radiating their charm and talent. You might already be familiar with some of these powerhouse names for their beauty and acting prowess, so without further delay, let us get into it.
1. Tuba Buyukustun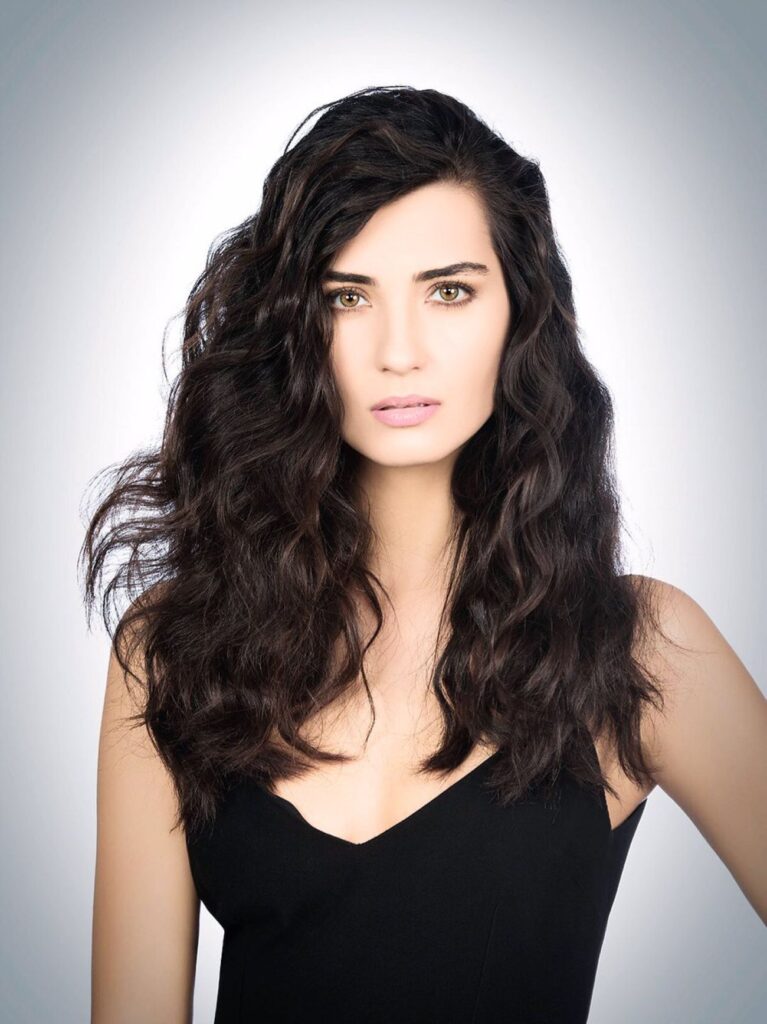 Tuba Buyukustun is one of the most popular and beautiful actresses in Turkey nowadays. She is charming, talented, and the mother of two daughters named Toprak and Maya. Tuba is famous for both her cinema and television roles.
Some of her biggest movies include titles like Babam ve Oglum, Sinai, and Istanbul Kirmizisi, while her biggest roles in TV shows include Asi, 20 Dakika, and Cesur ve Guzel.
2. Burcu Biricik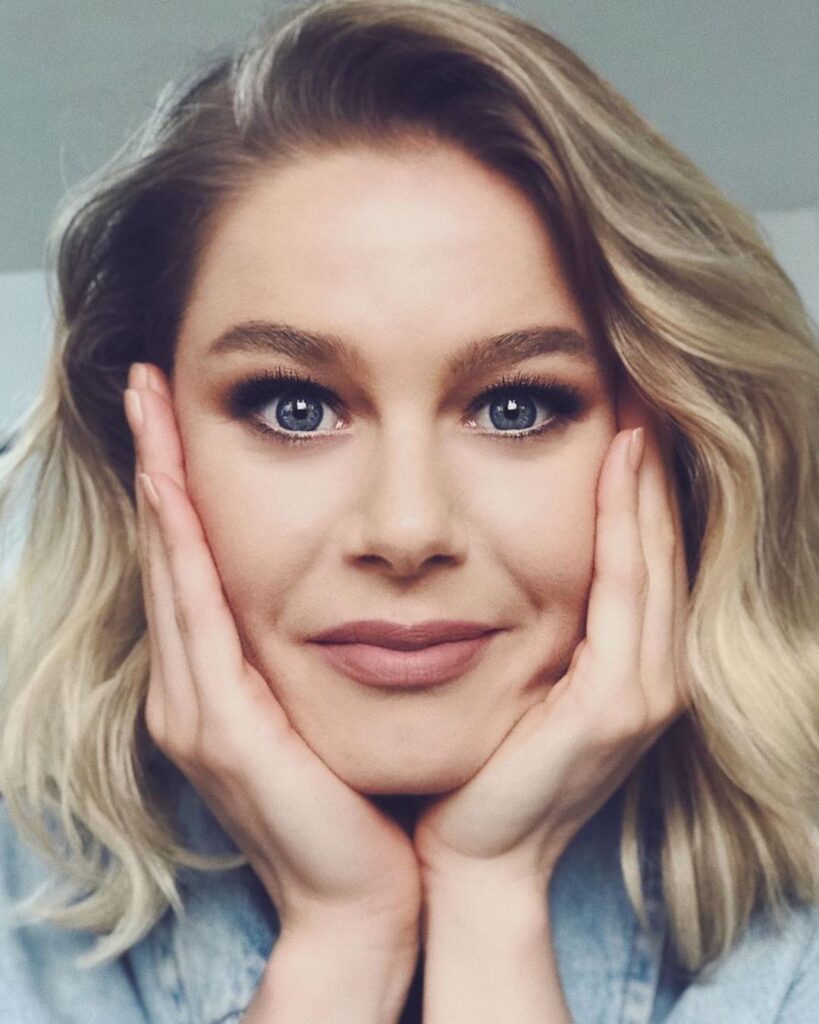 This charming actress is another rising star in the Turkish film industry whose popularity dramatically increased in 2023. Apart from being very talented, she is also one of the most beautiful Turkish actresses, and she built her career acting in mini TV series and regular ones.
Some of her most famous roles include performances in TV shows such as Fatma, Camdaki Kiz, Kirmizi Oda, and Camdaki Kiz. These series became highly popular over the course of years, and Burcu Biricik bears much credit for this rise in popularity.
3. Hande Ercel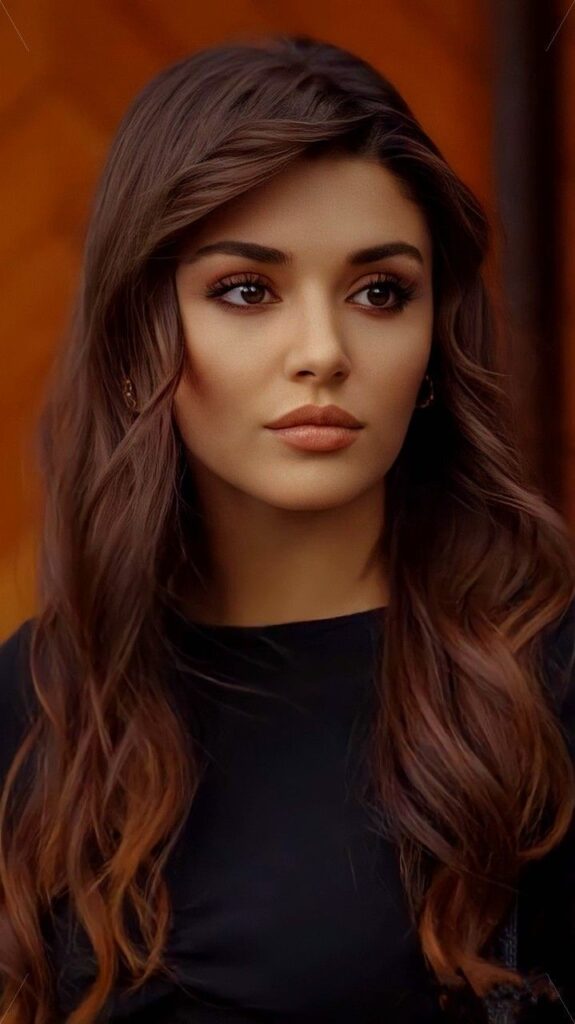 Hande Ercel is one of the most popular rising stars in Turkish cinematography. It is likely that we will see her in some North American super-production titles since she was training as an actor in Los Angeles and taking English lessons to perfect her accent and language.
The beauty and talent of this Turkish actress are the excellent formulae for success and glory in Hollywood. She has been active in showbiz since 2013 and is known for her role as Selin Yilmaz in the Turkish TV show entitled Gunesin Kizlari. Hande is also a model, and so far, she has posed for various modeling agencies.
4. Esra Bilgic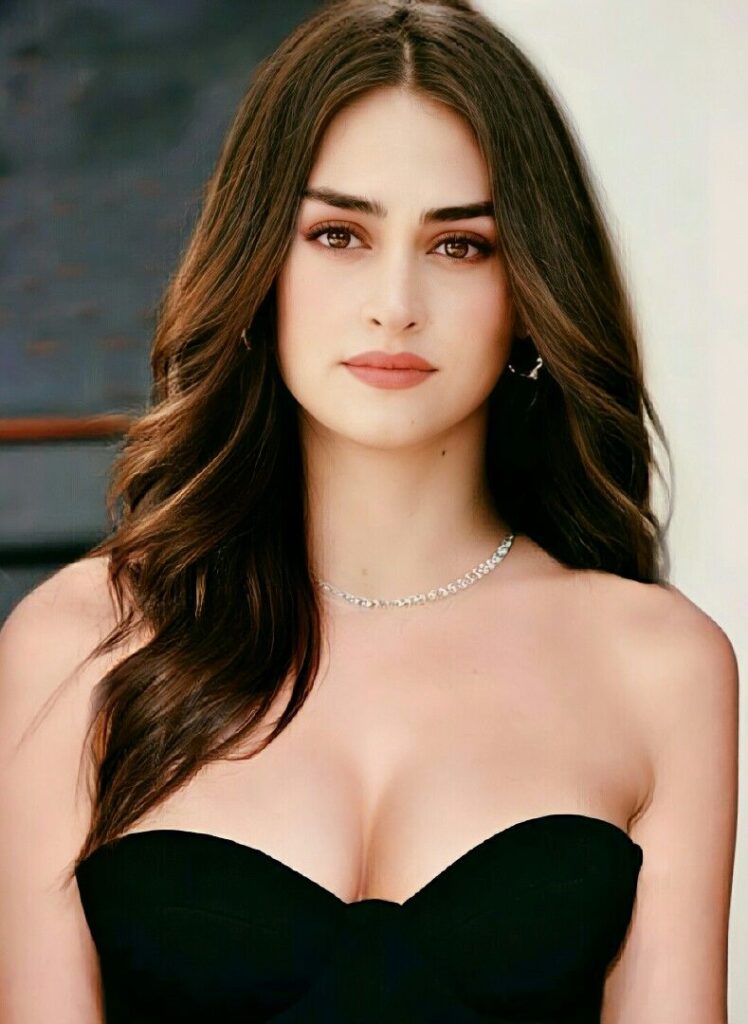 Esra Bilgic is a Turkish actress that participated in over thirty Turkish productions. She became famous for her unparalleled talent and beauty and has successfully garnered global recognition and adoration for her exceptional performances in Turkish cinematography.
Other than being an amazing actress, she is also revered for her artistic features. She became highly popular for her role in acclaimed historical series titled Ertugrul Ghazi. Esra portrayed the leading lady in the play starring as the wife of a courageous Muslim soldier, Dirilish Ertugrul.
5. Hazal Kaya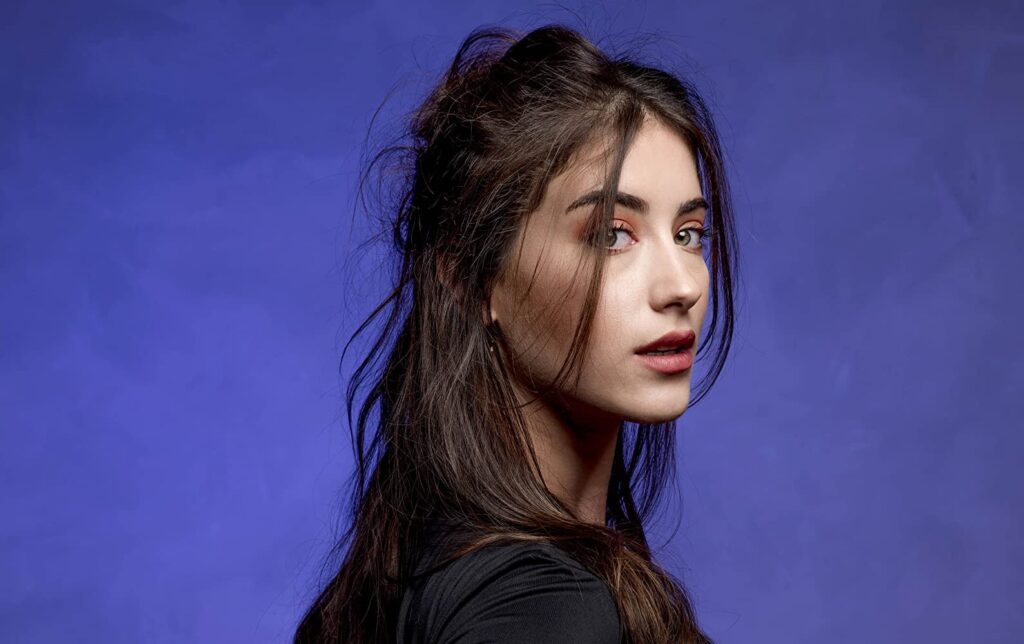 Hazal Kaya made a name for herself after playing the role of Feriha Sarrafoglu in 2011 hit television series, Adini Feriha Koydum. Apart from being an amazing actress, she is also widely known for her beauty.
She appeared as a lead in a couple of television series, among which some of the most famous include Misafir, Bizim Hikaye, Maral: En guzel Hikayem, A.S.K., Son Yaz – Balkanlar 192, and many more. She is a rising star in Turkish cinematography, and the future seems really bright for her.
6. Demet Ozdemir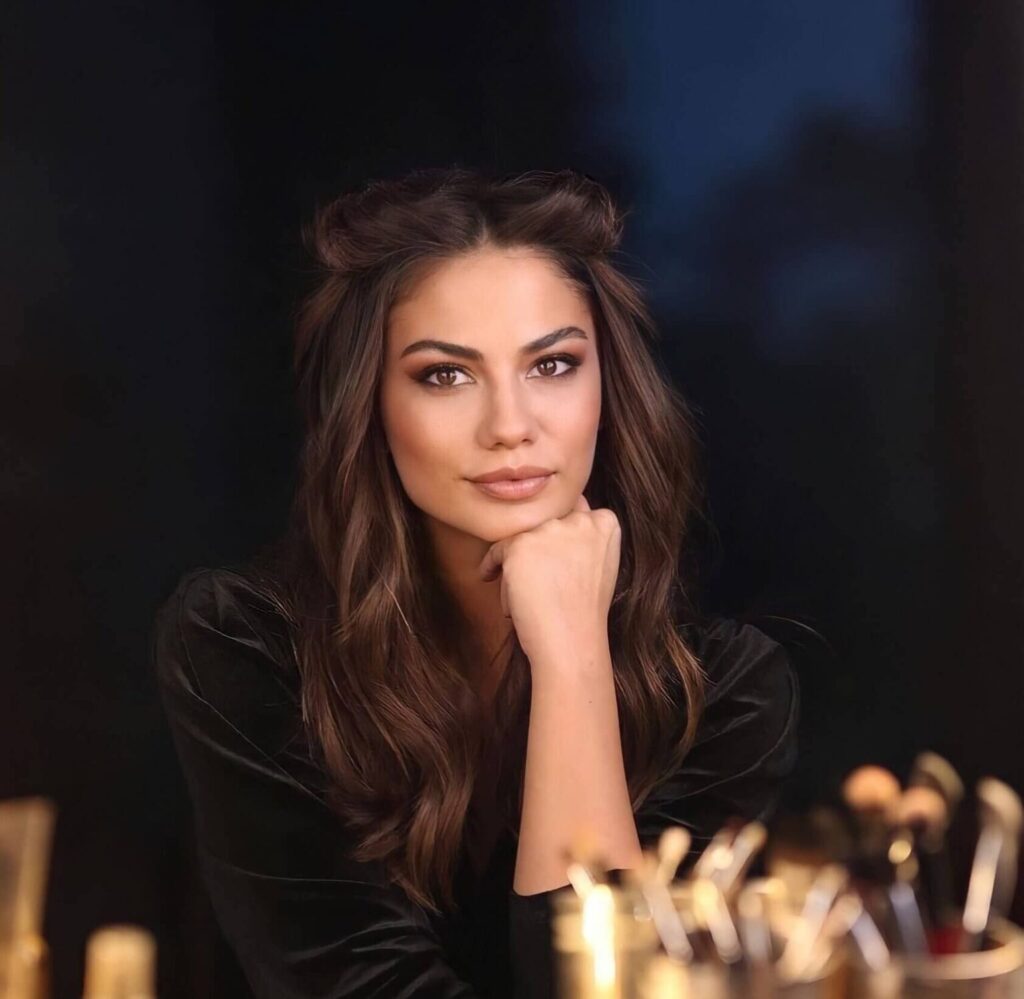 This versatile Turkish actress made a name for herself after starring in Early Bird / Daydreamers Turkish romantic comedy, where she played the leading role of Sanem Aydin. She is famous for her incredible acting skills and stunning looks.
Apart from receiving several accolades in Turkey, Demet Ozdemir was also nominated for and won the "Best Foreign Actress" award in Lebanon. The actress won the "Golden Butterfly" award in 2018 for her amazing performance in the TV series Daydreamers.
7. Fahriye Evcen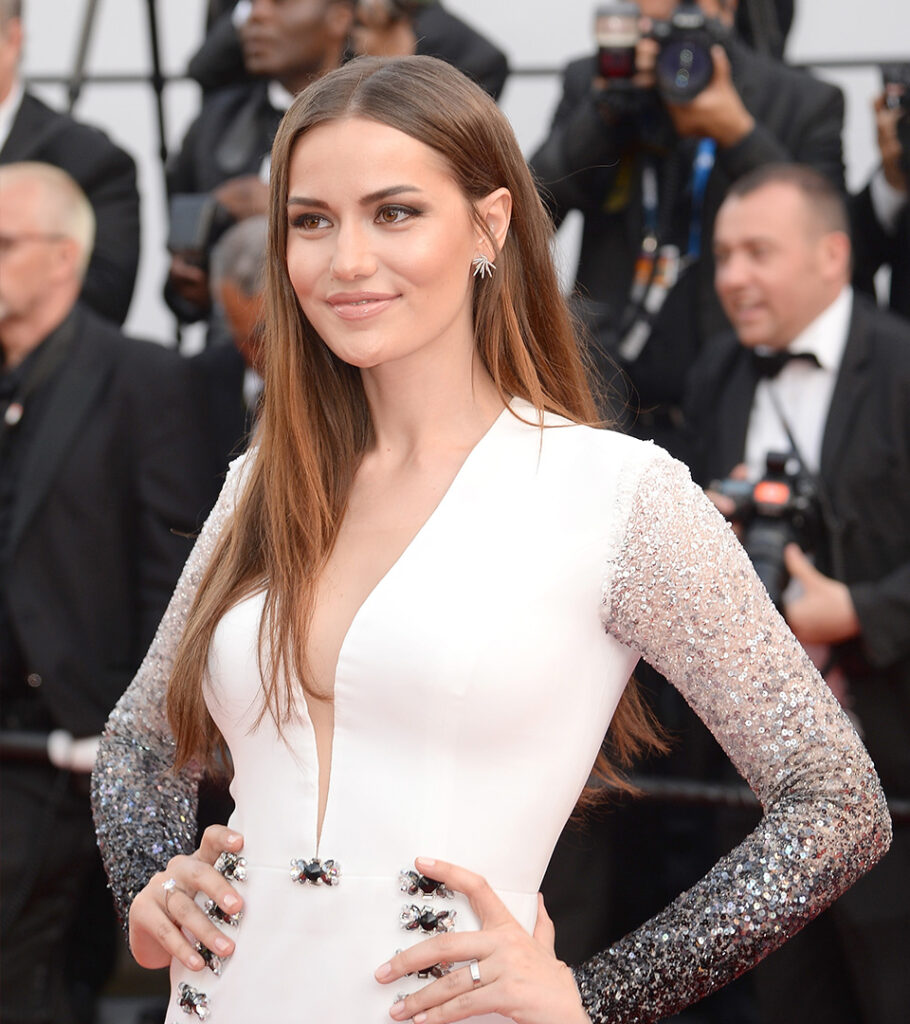 Born in Solingen, West Germany, Fahriye Evcen is a beautiful and popular actress best known for her roles in Turkish drama. She became popular for her role as Necla Tekin in the TV series Yaprak Dokumu. Fahriye was also ranked 9th on Buzznet's list of the "World's best 30 Beautiful Women."
On 29 June 2017, she married a famous actor and model Burak Ozcivit in Istanbul. She is famous for her roles in various Turkish TV shows, among which some of the most popular ones are Alparslan: Buyuk Selcuklu, Olene Kadar, Calikusu, Kurt Seyit ve Sura, and many more.
8. Oyku Karayel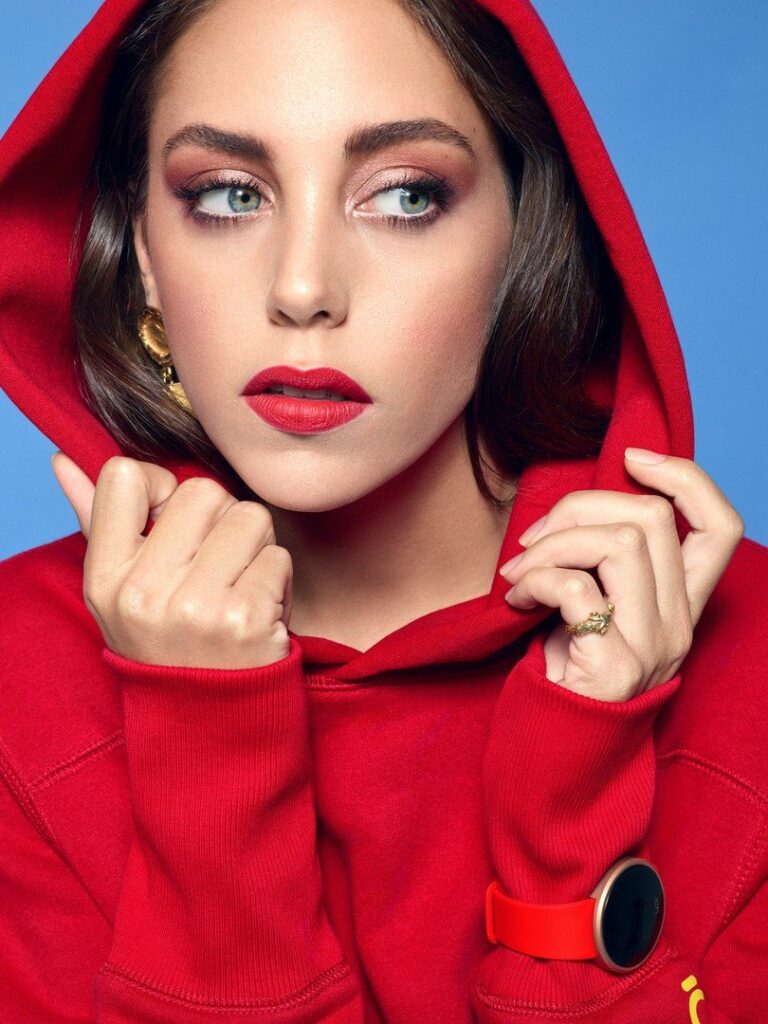 Beautiful and elegant Oyku Karayel is the Turkish actress that captured the hearts of her fans with her exceptional acting talents, mesmeric looks, classical outfits, and slim figure. She was nominated as the most beautiful Turkish actress in 2014, and she is a proud owner of numerous awards and accolades, including seventeen "Best Actress" rewards.
Throughout her rich and successful career, she starred in numerous movies and TV shows, among which some of the most memorable ones include Kaderimin Oyunu, Kalp Atisi, Ethos, Kuzey Guney, etc.
9. Ayca Aysin Turan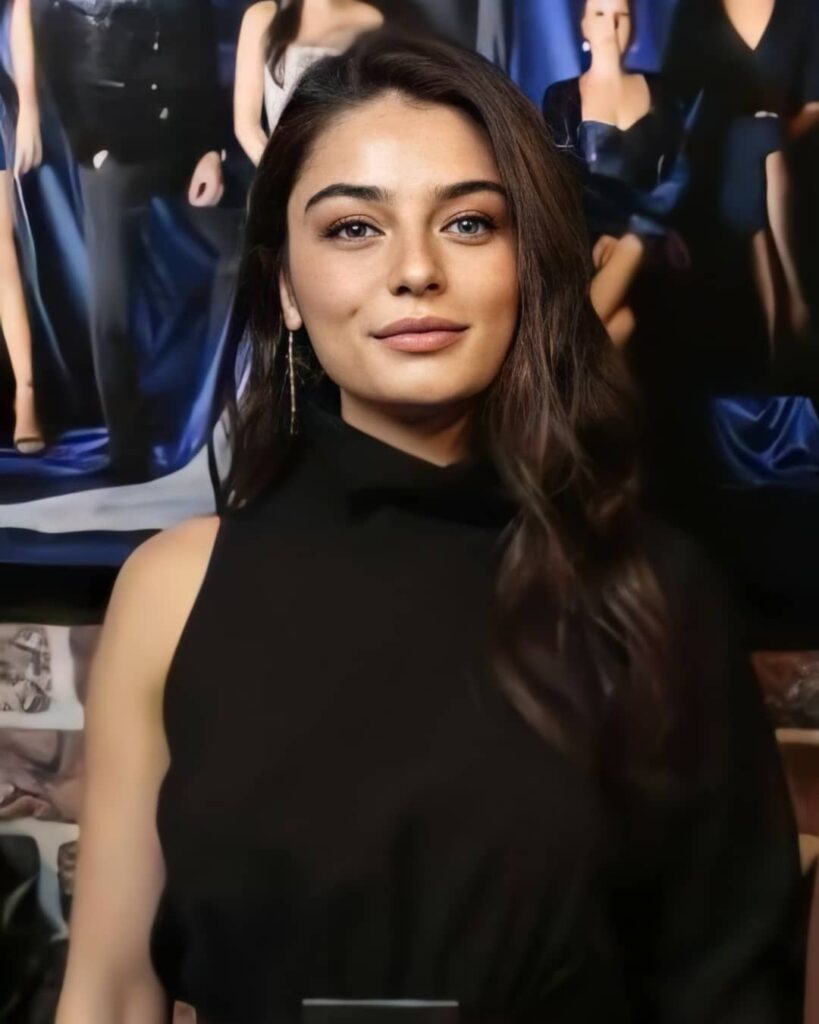 Ayca Aysin Turan was born in 1992, and she graduated in film and TV from the University of Istanbul. She starred in numerous TV shows and movies and over the course of years, became synonymous with exceptional beauty and talent on the Turkish acting scene.
The actress received her acting training at Gazanfer Ozcan and Gonul Ulku theaters. Apart from that, she studied at the Sinop Municipality Conservatory. She is best known for her role in Hakan: Mufahiz TV series, where she starred as Leyla Sancak.
10. Ceren Benderlioglu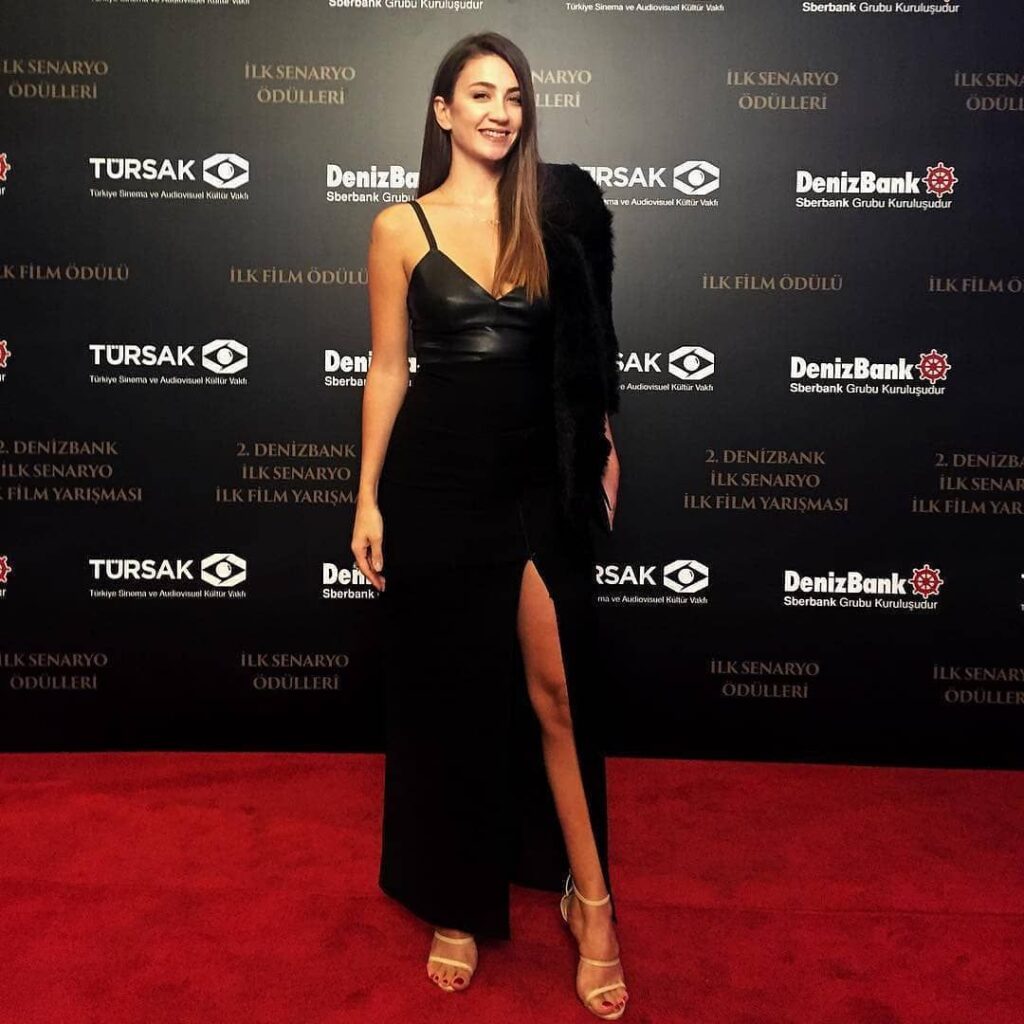 This 38-year-old beautiful Turkish actress is a powerhouse name in Turkish cinematography. She is well-known for starring in various TV and cinema films. Ceren Benderlioglu made her debut with her role as Omur in "Eskiya Dunyaya Hukumdar Olmaz." It is a popular Turkish drama where she slowly but surely started making a name for herself on the scene.
She has been married to a famous Turkish actor Emir Benderlioglu since July 2nd, 2010, and is a mother of a daughter. Ceren is best known for her roles in Kelebek Cikmazi, Keep a Lid On It, Bir Deli Ruzgar, and many more TV shows and movies.
11. Dilan Cicek Deniz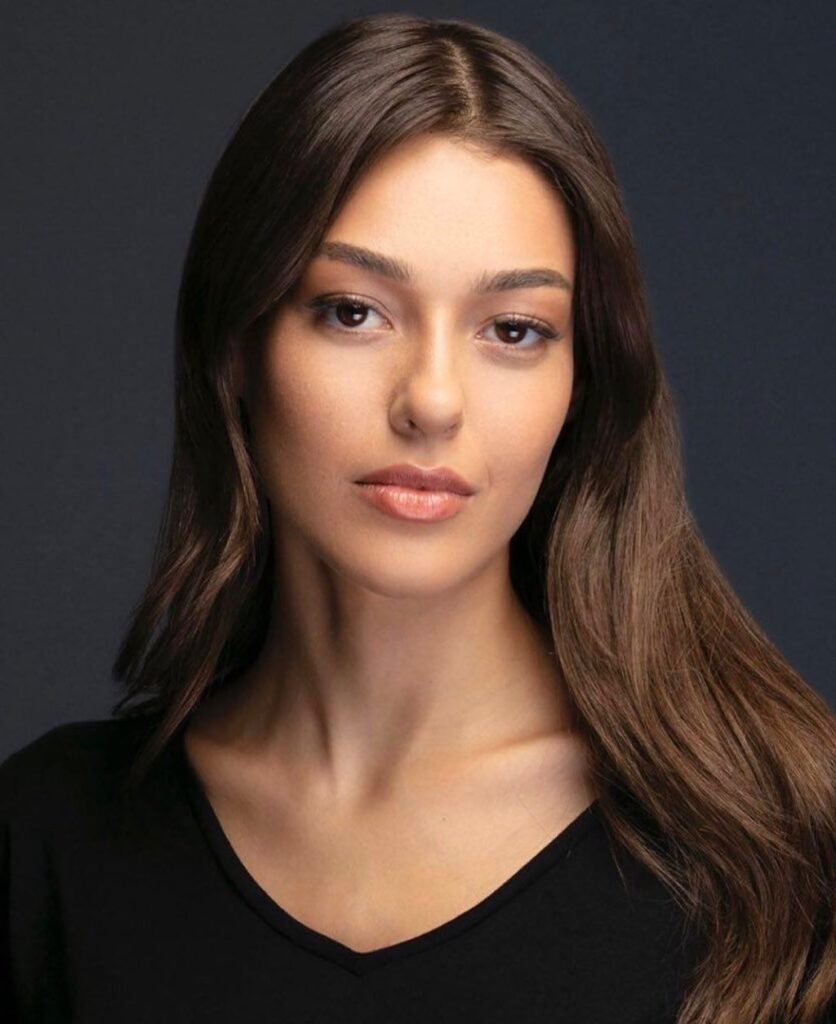 Dilan Cicek Deniz is a Turkish actress, model, and beauty pageant titleholder who was crowned Miss Universe Turkey 2014. She also represented Turkey at the Miss Universe 2014 pageant. Dilan is undoubtedly one of the most beautiful and talented Turkish actresses today.
She became famous for playing significant roles in various movies and TV shows, among which some of the notable ones include her role as Sena in Cukur and Ruya in the ongoing Alev Alev.
12. Ilayda Alisan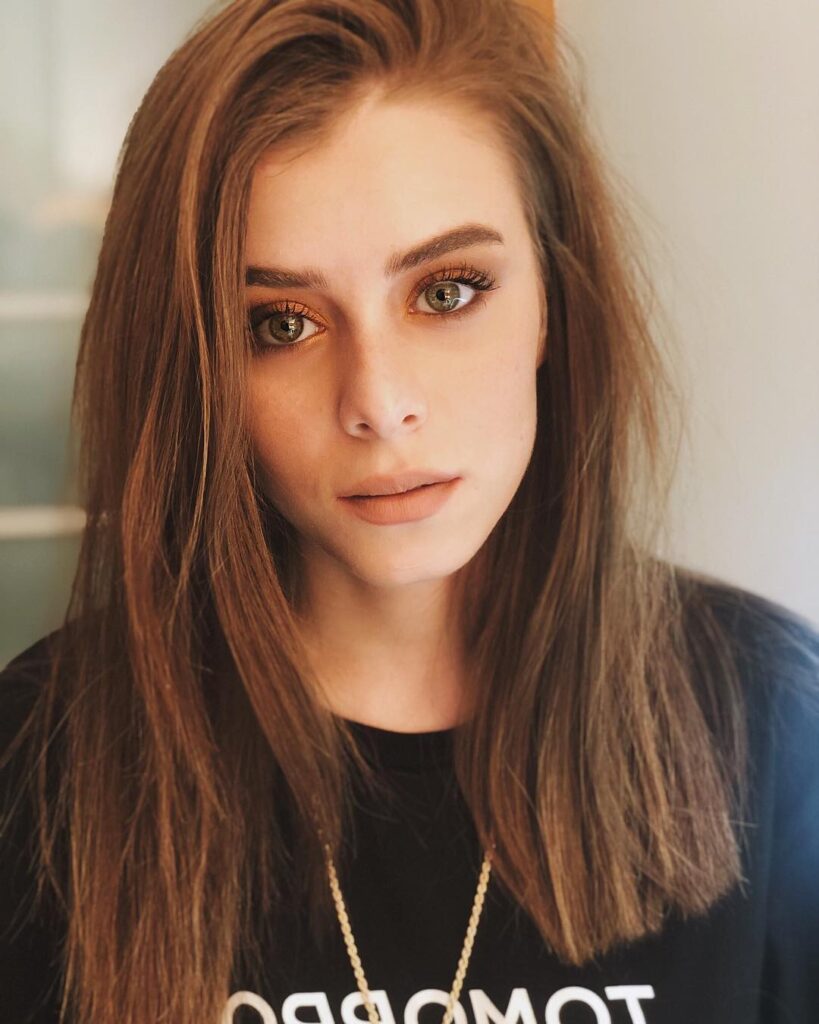 Born on February 26, 1996, Ilayda Alisan is one of the youngest actresses that made it to our list. She became famous for her roles in Cukur, Masumiyet, and Seversin. Ilayda is a very young rising star in Turkish cinematography, and it seems that the best is ahead of her.
She was selected as the shining star in the 46th Pantene Golden Butterfly Awards, where she was awarded along with Alina Boz and Ebru Sahin, who are also accomplished young talents in Turkish cinematography. She is only 25 years old, and despite her very young age, she has already managed to accomplish great success.
13. Melisa Pamuk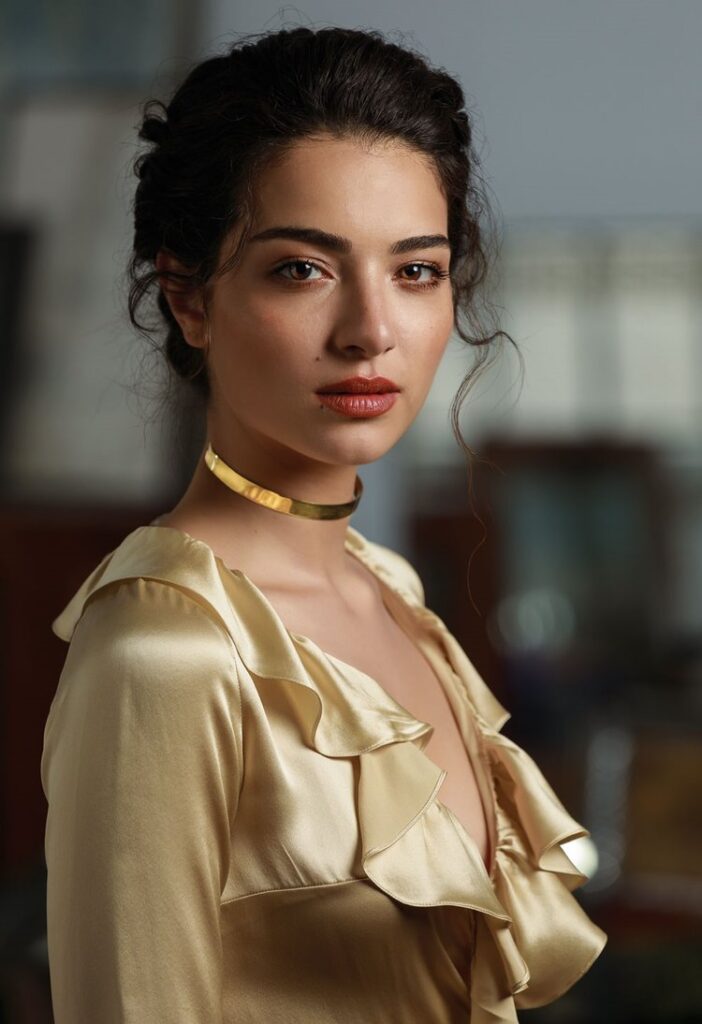 Melisa Pamuk is a Turkish actress who is nowadays a Dutch citizen. She is a beauty pageant titleholder, actress, and model who won the title of Miss Turkey in 2011. Pamuk enrolled for a Psychology degree at the University of Amsterdam but abandoned it sometime later because she wanted to focus on her modeling career.
She was awarded Best Supporting Actress at the Ayakli Gazete TV stars awards in 2017, and her career as an actress has been on the rise in the last decade. Some of the more prominent roles of her career include the ones in Hayaller Ve Hayatlar, Kirmizi Oda, Crash, Endless Love, etc.
14. Ezgi Eyuboglu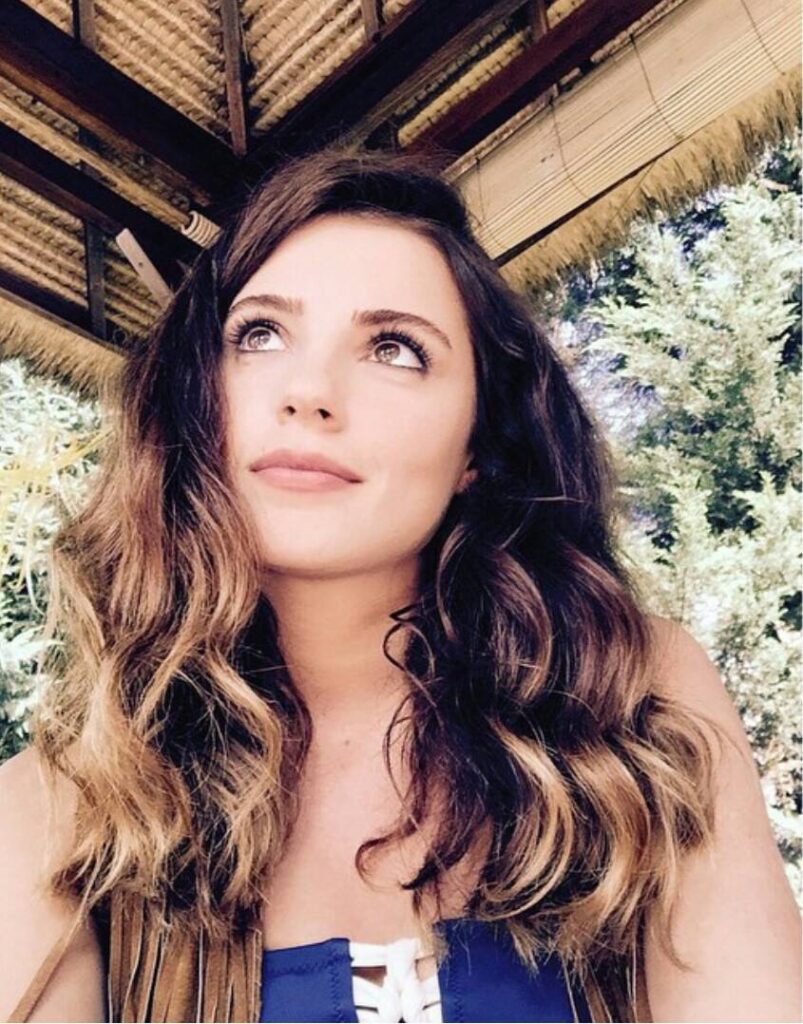 Ezgi Eyuboglu is a Turkish actress and model born on June 15th, 1988, in Ankara. She is best known for playing the character of Aybuke Hatun in the famous series The Magnificent Century. Ezgi graduated from Hacettepe University Ankara State Conservatory.
Later on, she studied at the school of classical ballet and continued her education at Yeditepe University. While she studied various agencies, institutions, and organizations showed interest in her, and she has been modeling ever since. She starred in various music videos and TV shows, while some of her most notable roles were in shows including Ankara, Kalbim Seni Secti, Intikam, etc.
15. Neslihan Atagul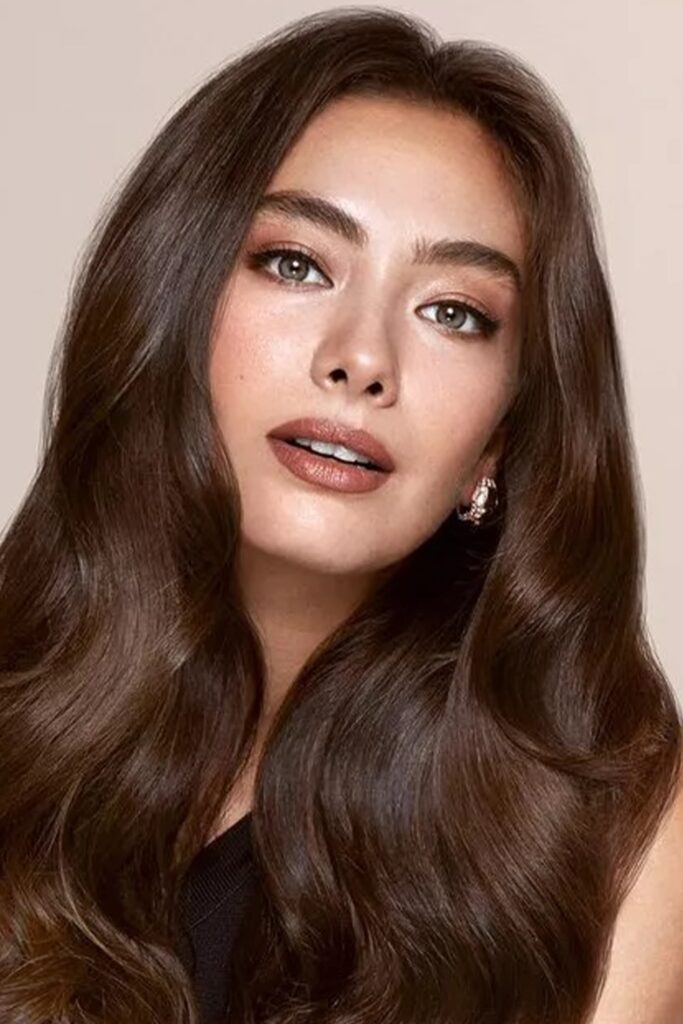 Neslihan Atagul is a Turkish actress born on August 20th, 1992, in Istanbul. She is a highly popular actress known for her talent and beauty. Neslihan studied at Yeditepe University Theater Department, and her first acting steps happened in 2006 when she landed a role in the TV series Yaprak Dokumu.
Her first feature film was Ilk Ask, and she received the Promising Young Actress Award at the Golden Boll International Film Festival for this role. She is best known for her role in the TV series Kara Sevda (Endless Love), where she took on the role of Nihan Sezin.
16. Hande Dogandemir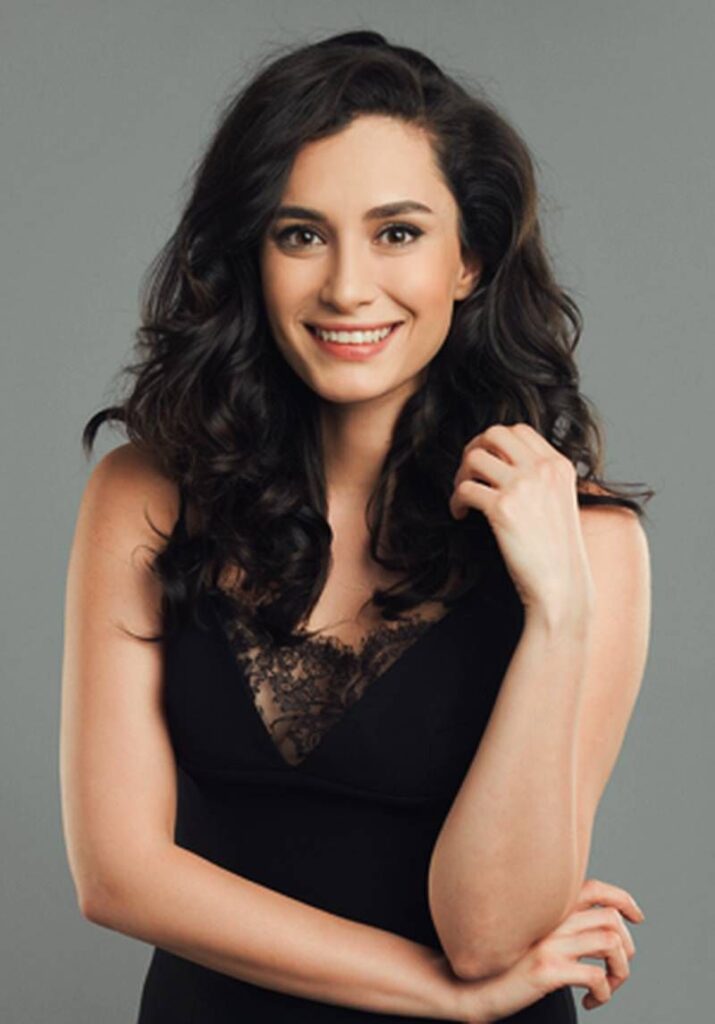 Hande Dogandemir is a Turkish actress, TV host, and sociologist, best known for her role as Zeynep Yilmaz Sayer on the TV series Gunesi Bekleren. She is also known for her roles as Sans in the surreal comedy show Leyla ile Mecun and as Elem in Subat.
Dogandemir graduated from Ankara University Department of Sociology, and while she was in her senior year, she went to Lille, France, with the Erasmus program. She is fluent in English and French, and she simultaneously worked as an actress, editor, and host.
17. Ebru Sahin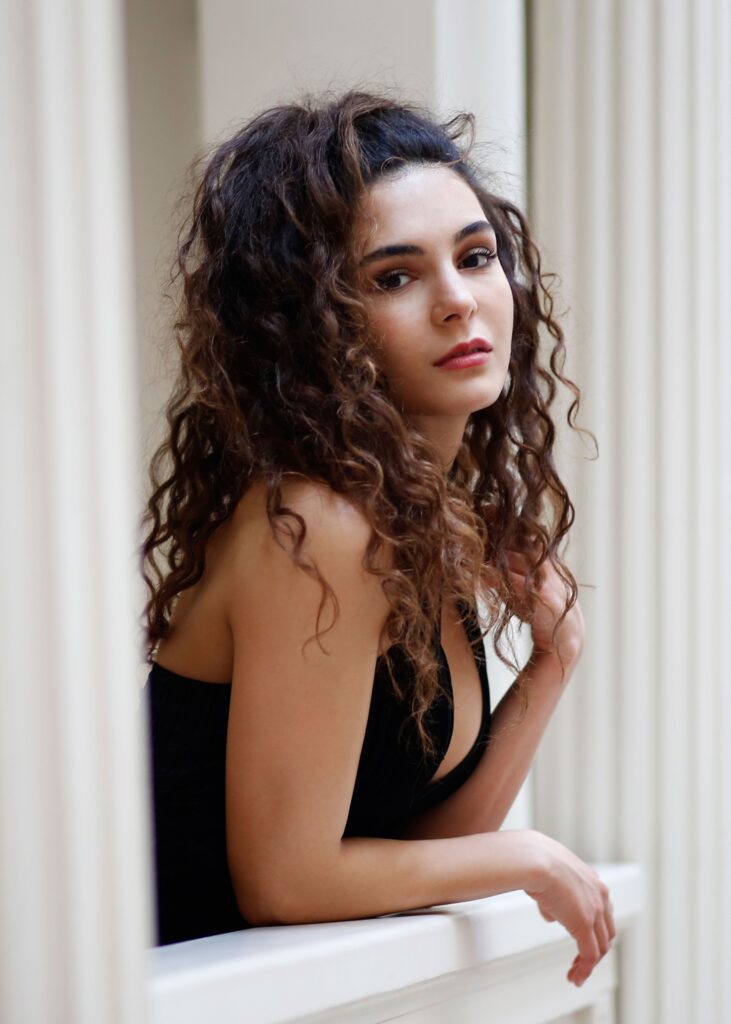 Ebru Sahin is a Turkish actress and model born on May 18th, 1994, in Istanbul. The sport played a central role in her life, and she graduated from Istanbul University with a degree in Sports Sciences. After her education was done, she started taking acting lessons and made her cinematic debut in 2016 with a role in the movie Kan Parasi.
Her television debut happened in 2017 when she took on a supporting role in the TV series Savasci. Ebru's first leading role was in the TV series Hercai where she acted as Reyyan Sadoglu. This role was a huge success for her career as she was awarded the Golden Butterfly Award for Best Actress for it in 2020.
18. Sinem Kobal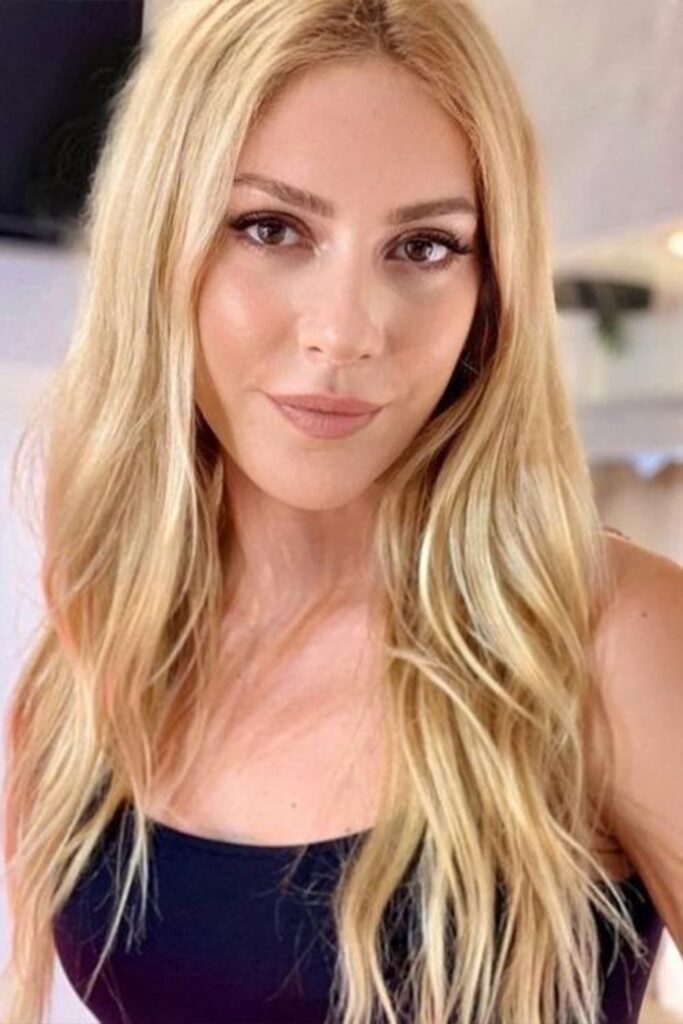 Sinem Kobal is a Turkish television and film actress and model born on August 14th, 1987, in Istanbul. Her acting debut was in the sitcom Dadi, where she took on the role of Dilara Giritli. Ever since then, she has starred in numerous films, including Okul, Selena, Ayakta Kal, Lise Defteri, and many more.
She studied at Beykent University in Istanbul, and during this period, she took acting and arts management courses. Sinem also appeared in many television commercials in Turkey, including Gencturkcell and Bingo. She has been married to actor Kenan Imirzalioglu since May 14th, 2016.
19. Saadet Aksoy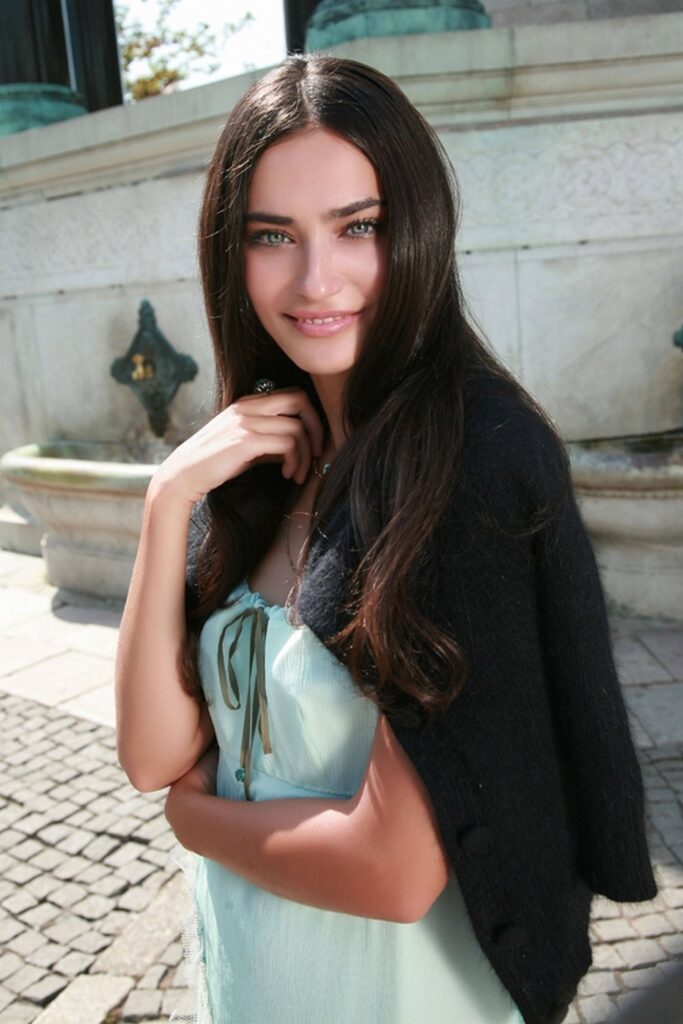 Saadet Aksoy was born on August 29th, 1983, in Istanbul, and she is a well-known Turkish actress. She speaks fluent English, basic French, and Italian. Saadet studied English Language and Literature at Bogazici University in Istanbul. She was taking film and acting classes while she was working on short films and taking parts in various TV series, productions, and commercials.
Saadet made her debut on the big screen with Egg by Semih Kaplanoglu, which premiered in 2007 at Director's Fortnight at Cannes Film Festival. This movie brought her many acting awards at internationally acclaimed festivals, such as Sarajevo Film Festival and Valdivia International Film Festival.
20. Berguzar Korel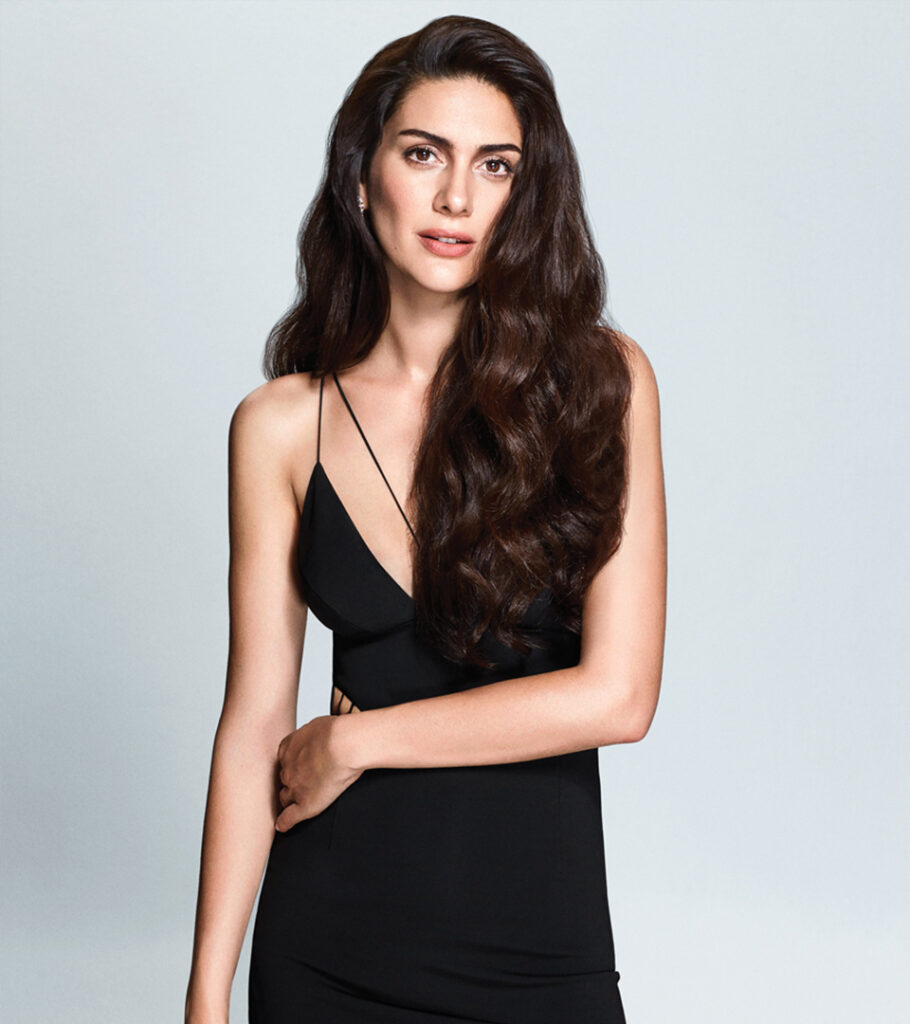 Berguzar Korel was born in Istanbul on August 27th, 1982. She graduated from the Theatre Department of Mimar Sinan State Conservatory and acted in numerous plays and short films during her early career. Later on, she went on to act in high-profile projects such as 1001 Nights, Karadayi, Kurtlar Vadisi Irak, etc.
She made her debut as Leyla in Kurtlar Vadisi Irak and gained a lot of popularity after she took on the role of Sehrazat Evliyaoglu in Binbir Gece. Berguzar made quite a name for herself for the exceptional talent and beauty she possesses, and she has a significant filmography in her career, with many projects lining up for her.
Final Words
This concludes our list of best Turkish actresses. Although there are lots of prominent names in Turkish cinematography, we listed some of the most popular ones you can find in modern movies and television.
We hope you enjoyed our list, and when you find time, check out the movies and TV shows in which these ladies are starring, and you will not be disappointed.