As the physical and cultural crossroads between Asia and Europe, Turkey was always a country where you could find some of the most delicious and spicy dishes. Their cuisine is very specific and tasty, and their kitchen is internationally loved. Today we will talk about the best Turkish Restaurants Chicago, and the tasty dishes they serve.
Turkish cuisine is famous for its unique flavors and interesting mixture of spices. If you are craving this type of food but do not have the money to hop on a plane to Istanbul, you are in luck because there are plenty of Turkish restaurants in the United States that serve both traditional and modern Turkish meals. We did some research and came up with some of the best ones you can find in Chicago, so without further redo, let us get started.
1. Cafe Istanbul – 2014 W Division St, Chicago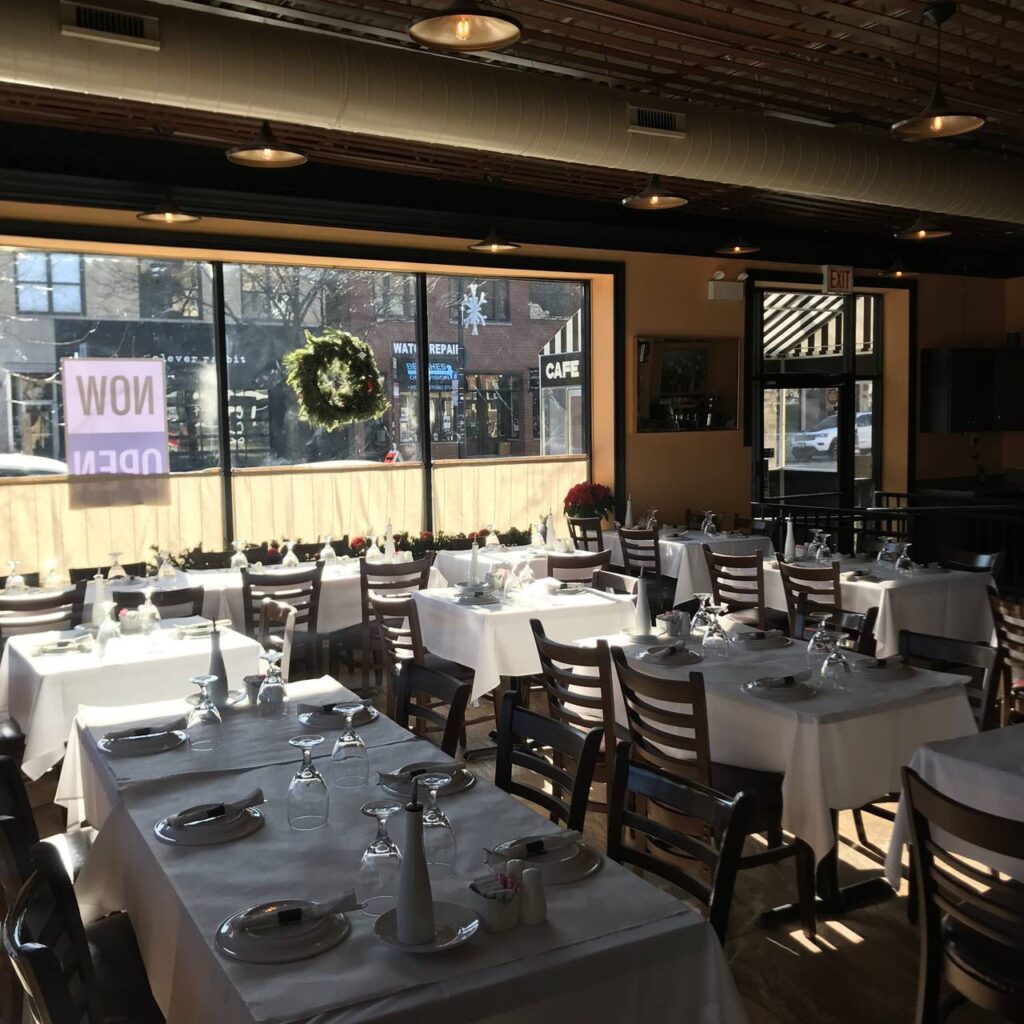 The Cafe Instabul offers exceptional amenities and a great atmosphere with some of the finest dishes from Turkish cuisine. The specialties on the menu include wood-roasted lamb doners, chicken gyros, kebabs, pita, and thin-crust Turkish pizza with ground beef and seasoned vegetables.
The place is absolutely amazing, and the staff is friendly and helpful. The restaurant also offers takeout and delivery in case you want to dine in the comforts of your home. There are also some vegan options on the menu in case you do not prefer meals with meat. The servings are also pretty big, and the prices are more than affordable, so whenever you find yourself around W Division St, give this restaurant a chance.
2. Turquoise Restaurant – 2147 W Roscoe St, Chicago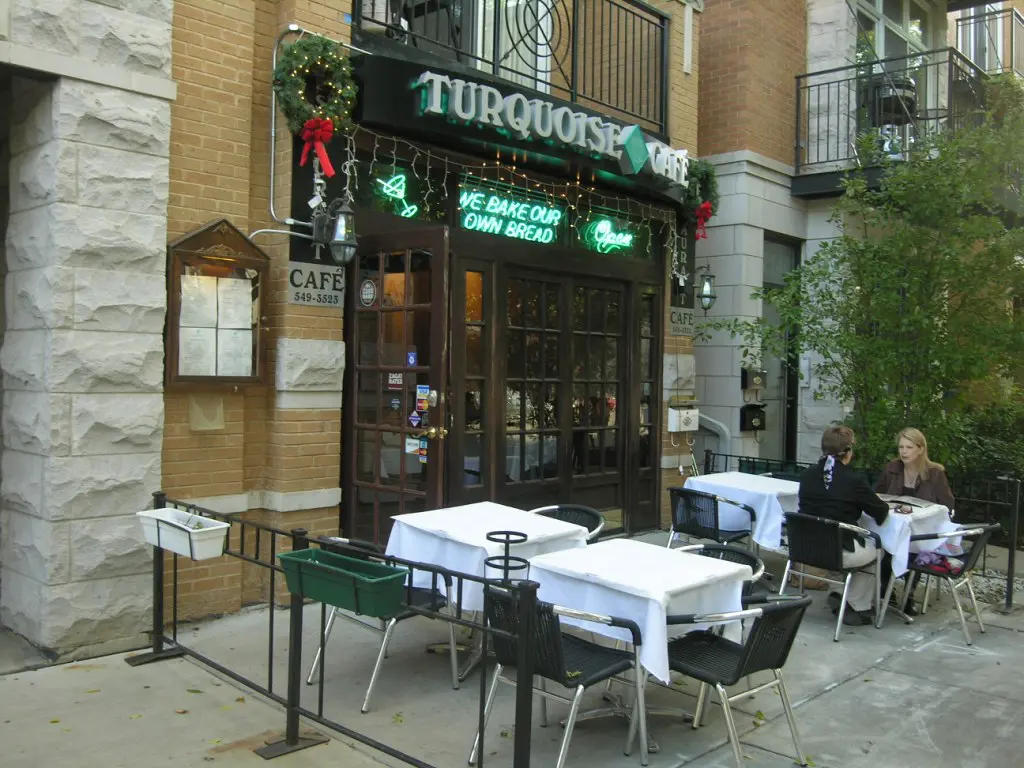 The Turquoise Restaurant is one of the oldest Turkish Mediterranean dining establishments in Chicagoland, and it has been serving in Roscoe village for over sixteen years. It offers a fusion of Turkish and Italian dishes, which is something that separates it from other similar restaurants.
This restaurant made a name for itself by serving a wide variety of Turkish-inspired Mediterranean foods and drinks. Some of the tastiest and most popular dishes on the menu include Beef Short Ribs, Lentil Soup, Mixed Grill Kabob, Lamb Chops, Turkish Pizza, and Yoghurt Lamb Kebabs. With attentive and friendly staff and a lovely atmosphere, this is one of the go-to places in Chicago if you are craving Turkish cuisine.
3. Zizi's Cafe – 2825 N Sheffield Ave, Chicago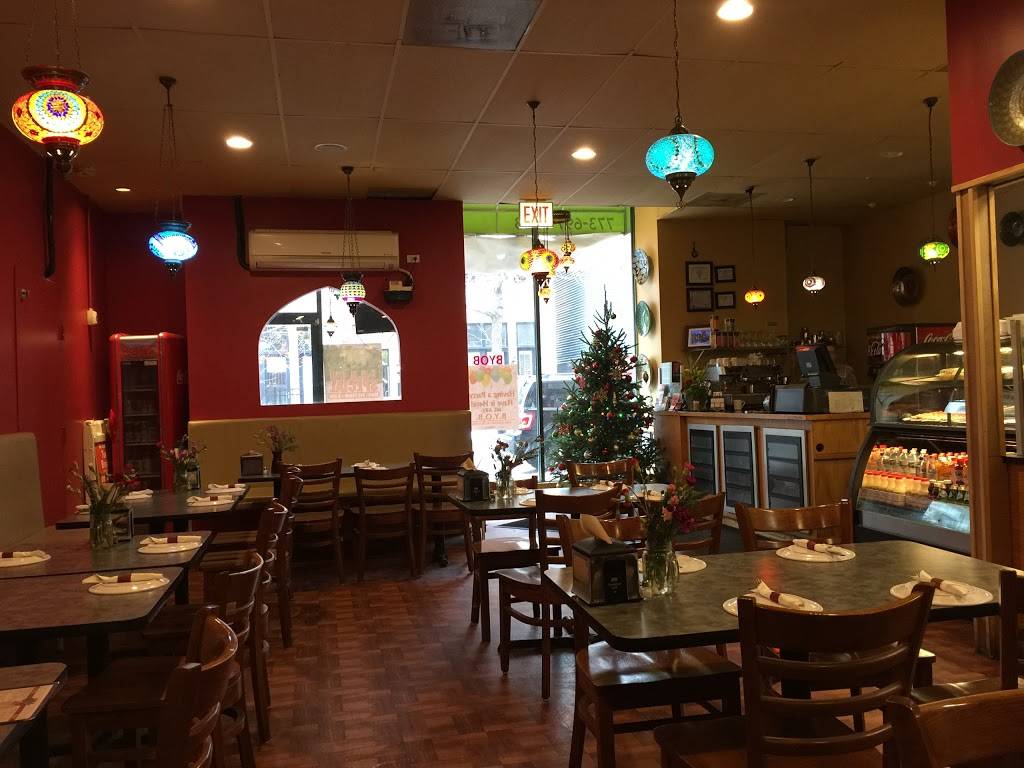 Zizi's Cafe is a Turkish and Mediterranean restaurant where you can experience the fresh food from the menu being prepared right in front of you. The restaurant offers homemade salads, sandwiches, wraps, pies, desserts, and much more.
The chefs prepare the food that you order in front of you, making the whole dining experience much better. The atmosphere is amazing, and you get the feeling that you are attending a family dinner. Some of the favorites from the menu include Turkish Feta Salad, Red Lentil Soup, Lamb Doner, Falafel with Humus, and Grilled Salmon.
4. Turkish Cafe – 2621 W Lawrence Ave, Chicago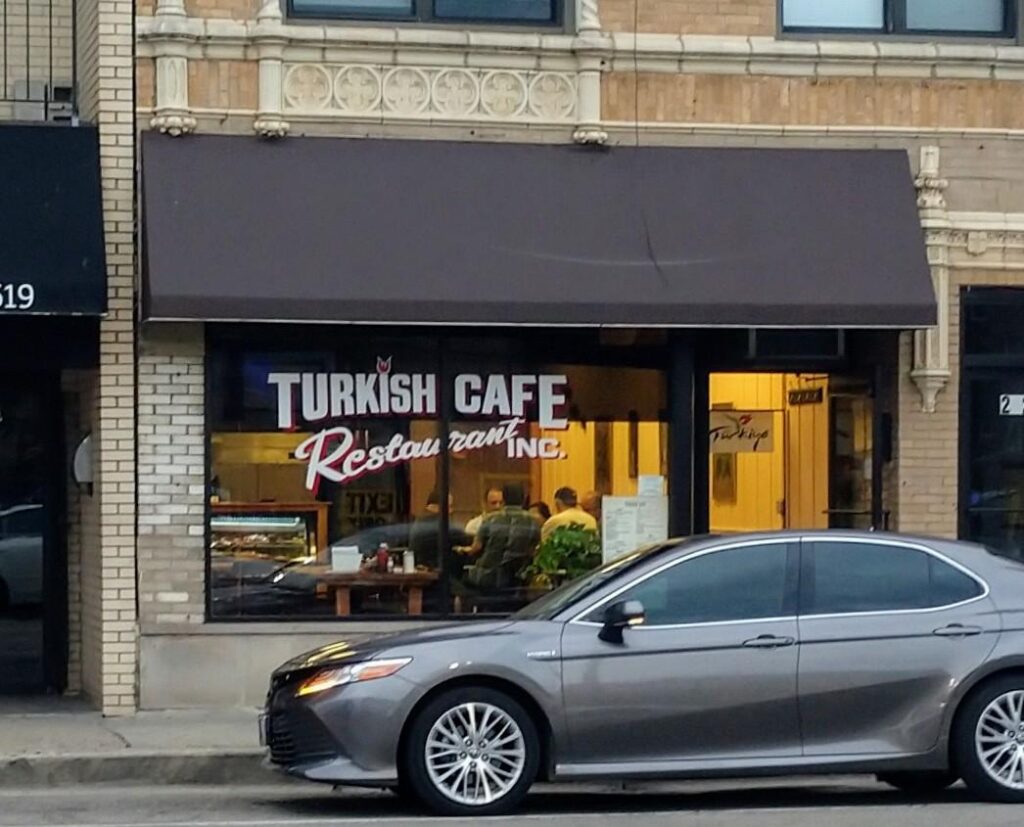 Located on W Lawrence Ave in Chicago, this Turkish restaurant offers a wide variety of traditional Turkish dishes. Although it is priced on the more expensive side, the quality of the service and food truly justifies the price. This establishment specializes in authentic Turkish cuisine, and it has kept the customers happy since the early 2000s.
The restaurant also offers takeout and delivery and takes reservations. The staff is very friendly and attentive, and in addition, it is very fast. When visiting this restaurant, you ought to try Lahmacun, Lentil Soup, and Baklava, as these are some of the tastiest entries on the menu.
5. Oda Mediterranean Cuisine – 5657 N Clark St, Chicago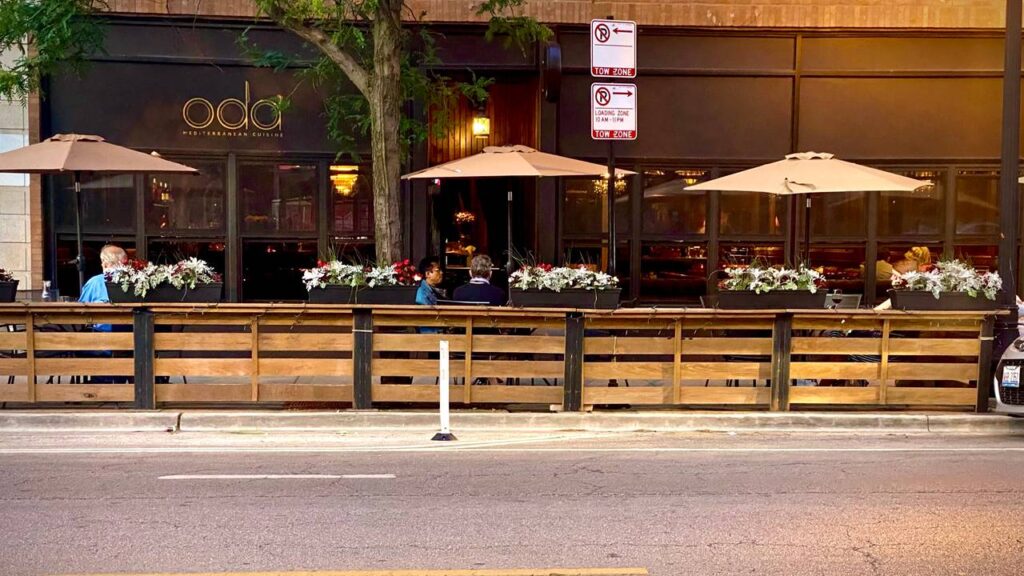 The Oda Mediterranean Cuisine is an eatery that made a name for itself by serving authentic Mediterranean and Turkish food with a touch of Eastern European flair. The owner and the main chef of this establishment is Marina Cardak, and she, alongside her spouse, ran this restaurant for over fifteen years.
It is a place where you can dine both Georgian and Ottoman food at the same location. The word Oda has many meanings in the Mediterranean and neighboring people's heritage. The highlights from the menu are Beef Stroganoff, Braised Beef Short Ribs, Lamb Adana Kebabs, Kofte, Mushroom Stroganoff, and many more.
6. Pide Ve Lahmacun – 1812 W Irving Park Rd, Chicago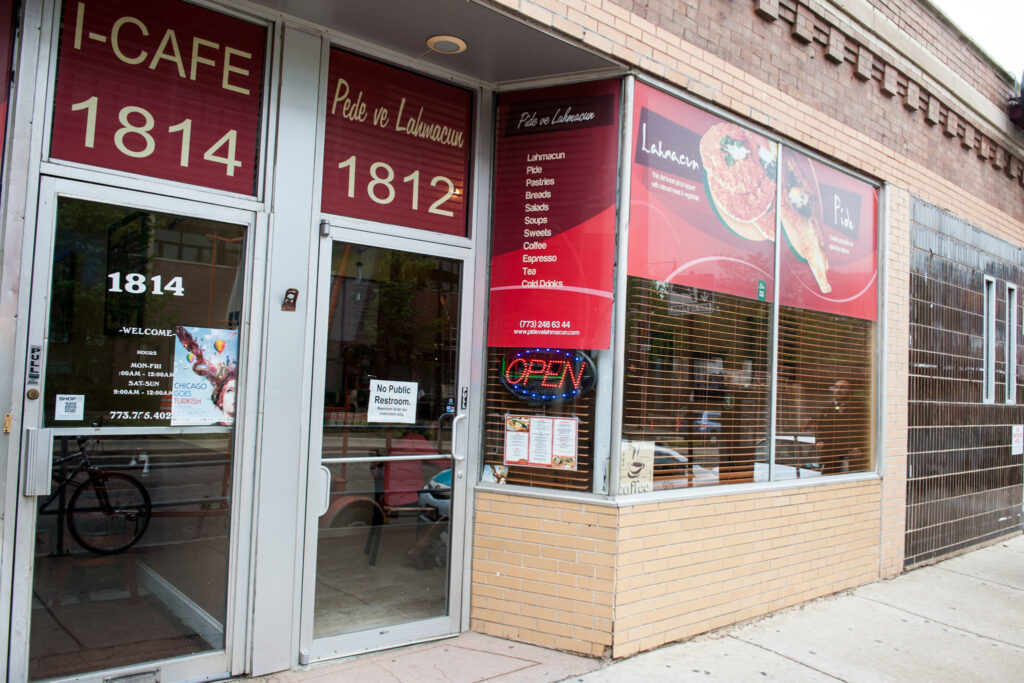 Pide Ve Lahmacun is one of the best Turkish restaurants in the city, where you can try some delicious Turkish-style pizza, Pide, and Lahmacun. The restaurant also serves Turkish dishes such as doner kebab, shish kebab, salads, and a wide variety of soups.
Every entry from the menu is halal and made from mouthwatering, fresh ingredients. One of the favorite entries from the menu is a homemade Kazandibi which is Turkish milk pudding, and you should definitely try it when visiting this establishment. The atmosphere is casual, and the staff is attentive and friendly.
7. Turkitch – 565 W Diversey Pkway, Chicago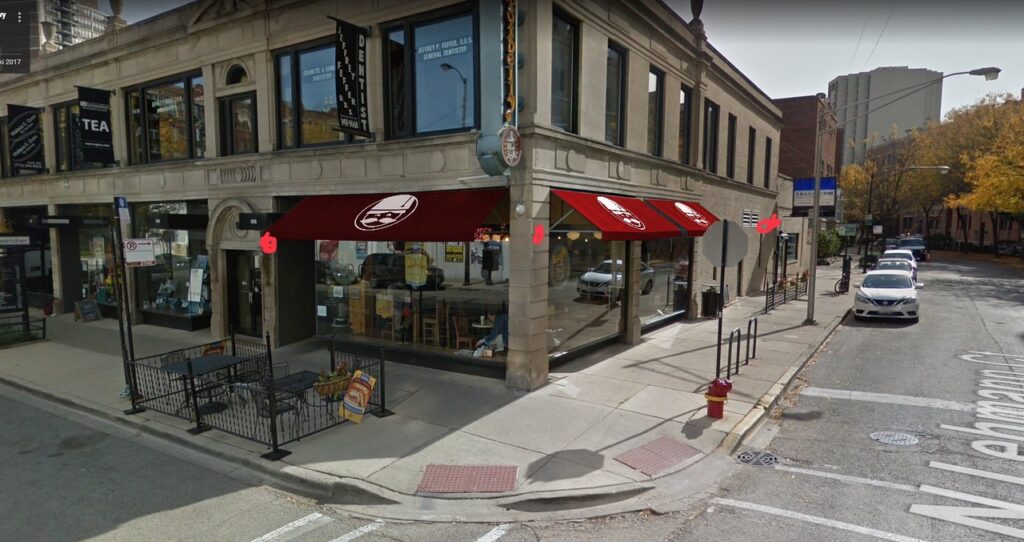 The U.S.-owned, based, and operated, Turkitch is a restaurant that offers a wide variety of Turkish desserts and pastries. It is a startup business that started working back in 2017 and has been delivering high-quality dishes ever since.
Turkitch serves Turkish breakfast, bakery, pastry, desserts, coffee, and tea which gets served in traditional tea sets. The establishment also has a grocery area where you can purchase restaurant cheese, olive oils, jams, and much more. The Turkish queen breakfast is absolutely incredible; it is filling, fresh, warm, and hearty, and the entry from the menu you should definitely try when visiting.
8. Cira – 200 N Green St, Chicago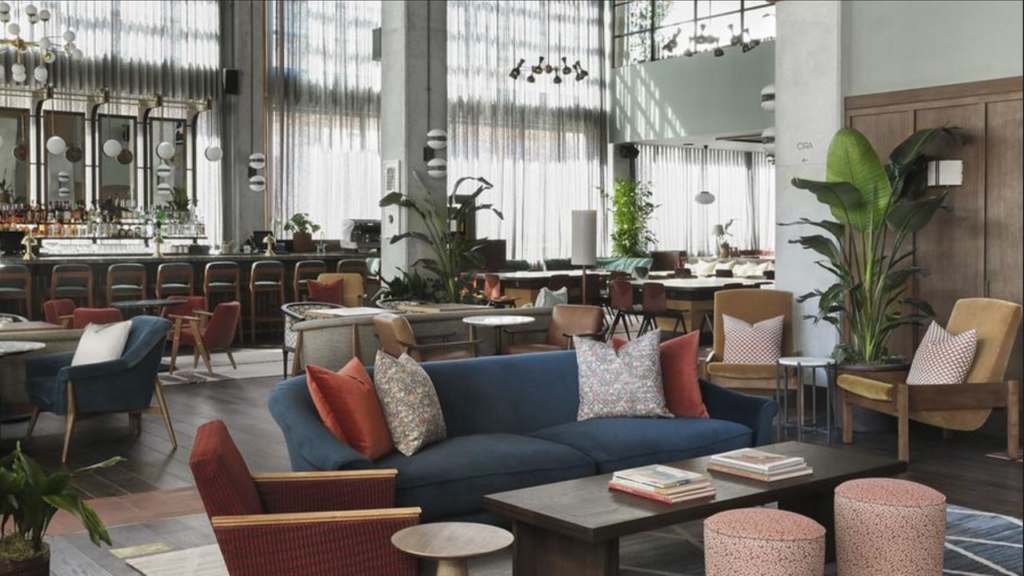 Cira is a warm and welcoming all-day restaurant that serves Mediterranean and Turkish-style dishes. The portion sizes of dishes are amazing, and the prices are more than affordable. The restaurant is very spacious, and you can also find couches, tables, and bar space.
The Cira is very energetic, and the atmosphere of the restaurant is very relaxing, while the staff is attentive and helpful. When visiting, you should definitely try Brown Butter Hummus, Pistachio Ravioli, Shakshuka, Muhammara, or Fire Roasted Chicken. There are other great entries on the menu, so you should definitely give this place a visit.
9. I-Cafe Sukur's Place – 1814 W Irving Park Rd, Chicago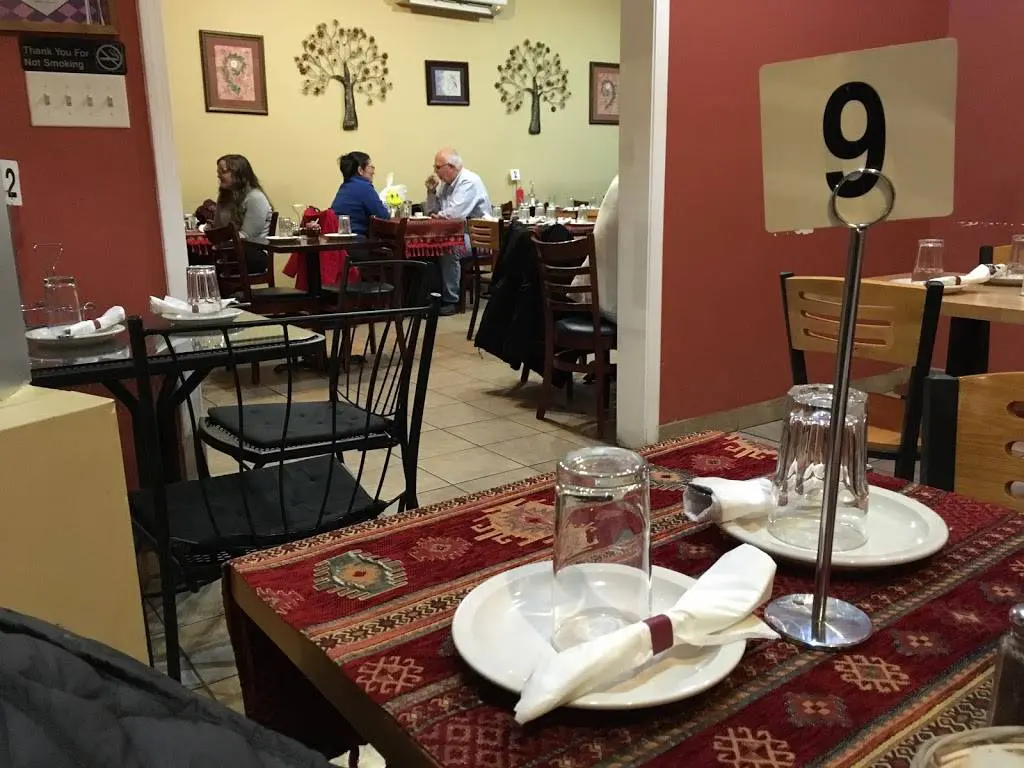 I-Cafe Sukur's Place is a restaurant that offers all sorts of fresh foods that are prepared from scratch using only high-quality halal ingredients. The restaurant specializes in authentic Turkish food, and it was established all the way back in 2007. It is located in the North Center neighborhood, so whenever you find yourself nearby, pay this place a visit.
Some of the most popular menu items include Doner Kebab, Adana Kebab, Kofte Kebab, and grilled chicken wings. The restaurant is a great place to grab a quick meal, and as a great bonus, you will find that staff is very responsive, attentive, and friendly. Very nice location, and the food served inside is absolutely mouthwatering.
10. The Gundis Kurdish Kitchen – 2909 N Clark St, Chicago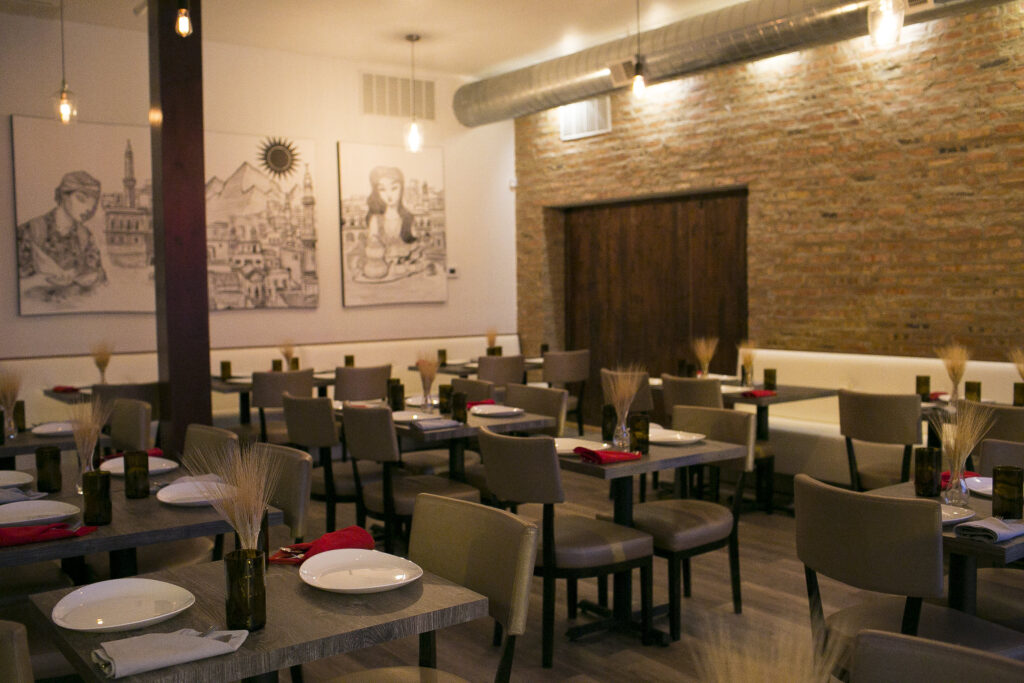 The Gundis Kurdish Kitchen is a restaurant that offers a cozy and relaxing atmosphere with some of the finest Turkish dishes you can find in Chicago. The executive chef of this restaurant is Juan M. Gonzales, a chef who has worked in some of North America's most distinguished kitchens for over 40 years.
The restaurant offers a wide variety of breakfast, brunch, lunch, and dinner options. The food that you can order has that authentic Turkish note, and all of it is crowned with numerous tasty drinks and desserts. Some of the highlights of the menu include Spicy Red Lentil Soup, Beef Shish Wrap, and Octopus Salad.
Final Words
Turkish cuisine offers countless delicious dishes, and some of the best restaurants that offer such food in the US are located in Windy City. We hope you liked our top picks in this article and that you will swing by some of these restaurants next time you get a craving for some Ottoman foods.