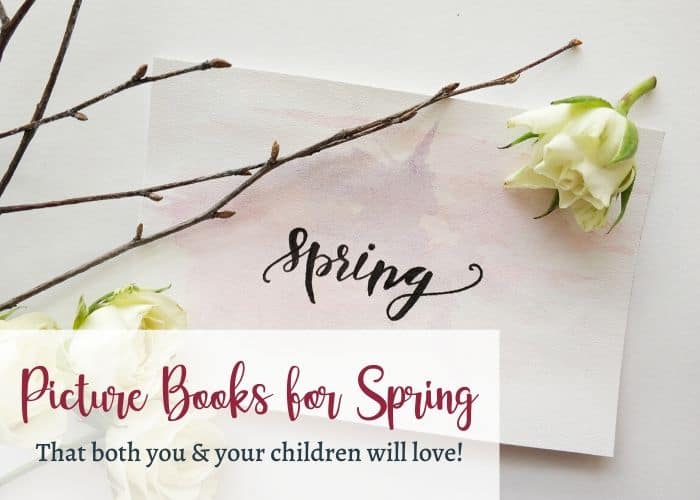 Springtime is almost here!
Springtime is right around the corner – maybe. If you live in Western Canada like I do, then it doesn't 'look' like spring until May or June. Fresh snow is still falling every other day here, and we haven't seen the grass in months, but that's why spring books are so great, right?
Does it look like spring where you live? It may not look like spring here yet, and it might not for a while, but spring themed picture books can get you in the mood for spring. They all look so fresh and bright and make you think of warmer weather.
Here is a list of spring themed picture books to enjoy with your children whether the outdoors where you live looks like spring or not. Enjoy!
Fletcher and the Springtime Blossoms by Julia Rawlinson
If you have read Fletcher and the Falling Leaves, then you will fall in love with Fletcher and the Springtime Blossoms!
Fletcher is such a sweet and curious little fellow who is always making new discoveries.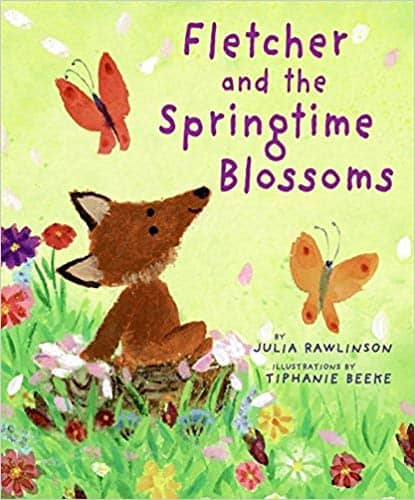 This time, Fletcher is learning about spring. He loves everything about spring like listening to the birds sing, smelling brand new flowers, and chasing butterflies. But then Fletcher sees something he never expected to see in spring – snow! Despite this, it turns out that spring has another surprise in store for Fletcher—a warm and wondrous one.
One windy spring day, Mouse and Momma went out to play!
There in the grass mouse found something glittery and flittery. What can it be wondered mouse?
"Look," said Momma. "A butterfly!" – Mouse's First Spring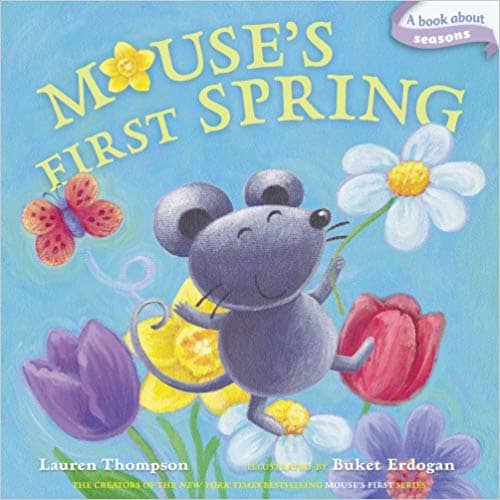 You might already be familiar with the mouse books by Lauren Thompson.
They are sweet little stories about the adventures and discoveries of a young mouse and his mother as they explore nature throughout the seasons. 
The stories are really simple so some young children could even read this story for themselves.
Who doesn't love a cute story book about spring? When Spring Comes by Kevin Henkes pretty much fits that description. The illustrations by Laura Dronzek really compliment the text so well.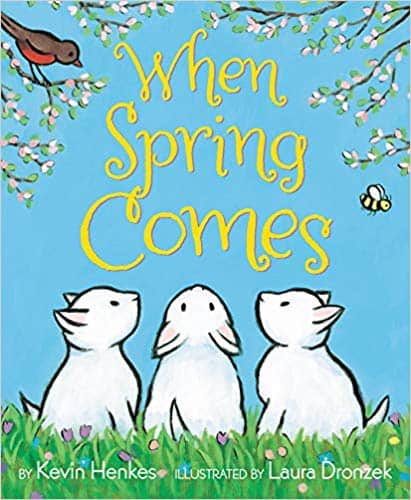 Before spring comes, the trees are dark sticks, the grass is brown, and the ground is covered in snow. But if you wait, leaves unfurl and flowers blossom, the grass turns green, and the mounds of snow shrink and shrink. Spring brings baby birds, sprouting seeds, rain and mud, and puddles. You can feel it and smell it and hear it—and you can read it! – When Spring Comes
"One day Pa said that as soon as he had finished planting the crops, they would all go to town. Laura, Mary, and Carrie could go too. They were old enough now." – Laura Ingalls Wilder, Going to Town.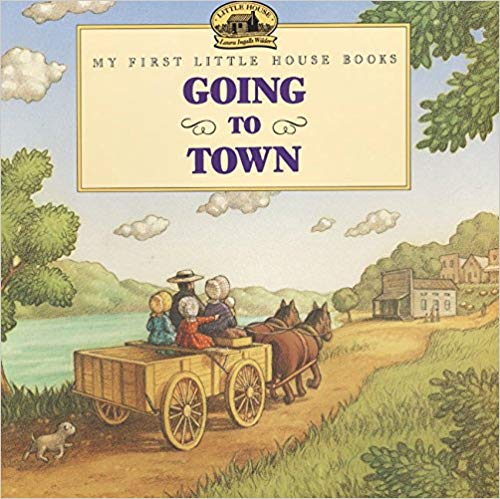 A wonderful springtime surprise from Pa. The entire Ingalls family is going to town! Little Laura has never been to town before, so she is very excited. The much anticipated trip is everything she could imagine and so much more. 
My First Little House Book Series is really lovely. All of the books are made up out excerpts from the original books by Laura Ingalls Wilder paired with the amazing illustrations by Renee Graef. The talented illustrator does the pictures in the style of Garth Williams. You can see some of her work on her instagram account. She is truly amazing at her work.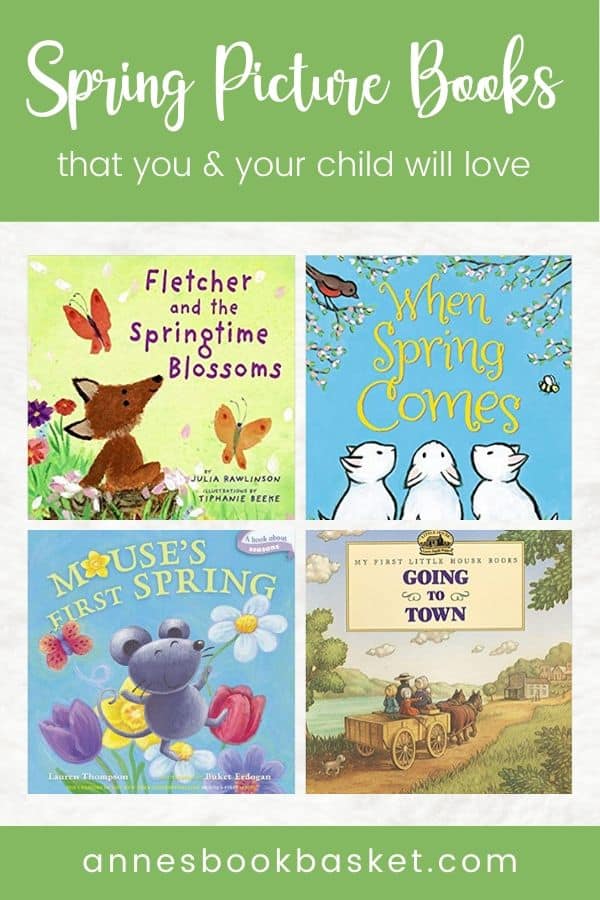 I don't know why, but I have always loved Miss Rumphius by Barbara Cooney. The illustrations are wonderful and the story is so heart-warming. I am sure that it is one that many people have heard of or even read many times over.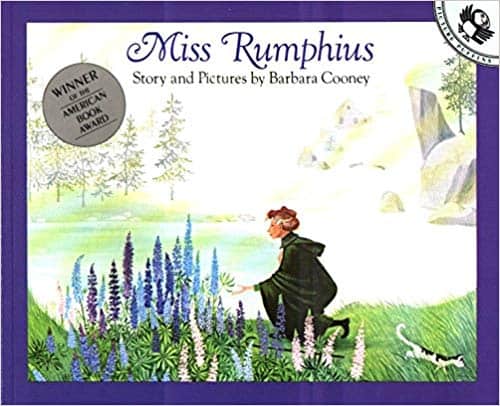 'The Lupine Lady lives in a small house overlooking the sea. In between the rocks around her house grow blue and purple and rose-colored flowers. The Lupine Lady is little and old. But she has not always been that way. I know. She is my great-aunt, and she told me so.'  – Miss Rumphius
Barbara Cooney's story of Alice Rumphius, who longed to travel the world, live in a house by the sea, and do something to make the world more beautiful, has a timeless quality that resonates with each new generation. The countless lupines that bloom along the coast of Maine are the legacy of the real Miss Rumphius, the Lupine Lady, who scattered lupine seeds everywhere she went.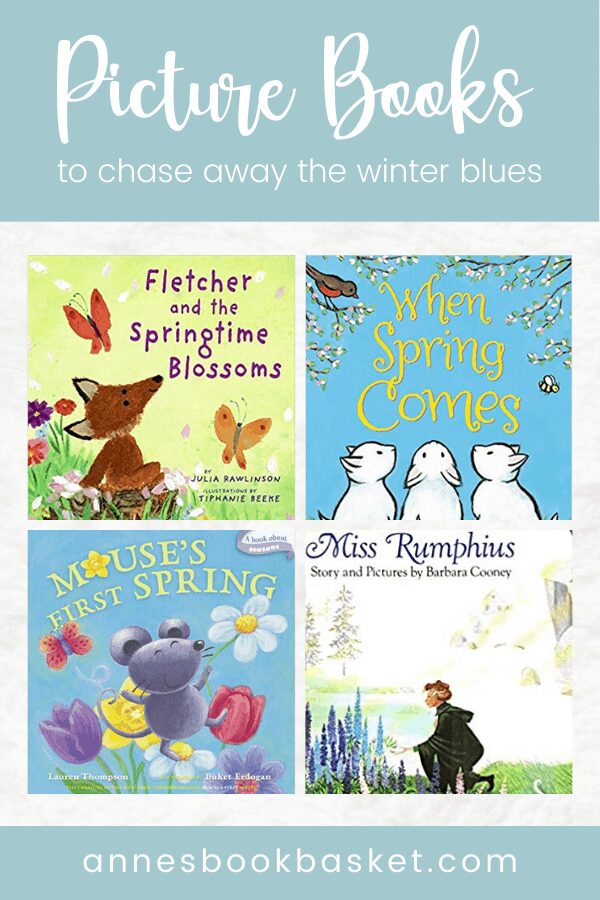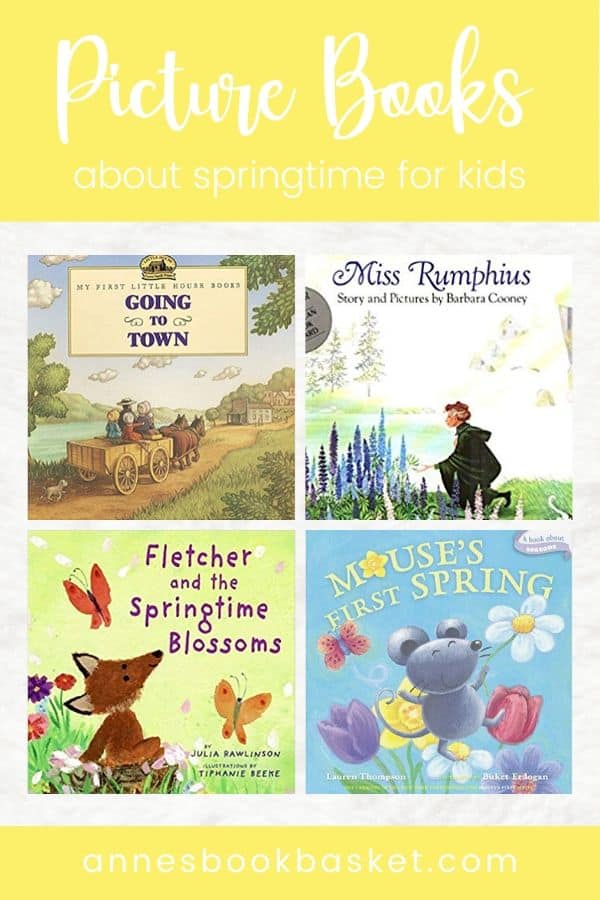 Springtime is such a wonderful time of year. The dead of winter falls away, replaced by new life and beauty. 
That's the end of the list of 5 wonderful spring picture books. Which ones are favorites in your house? 
Thank you for reading this post. If you enjoyed reading it, then please share it and check out some of our other blog posts. Thank you!
Happy reading & Writing!
Shop related products..