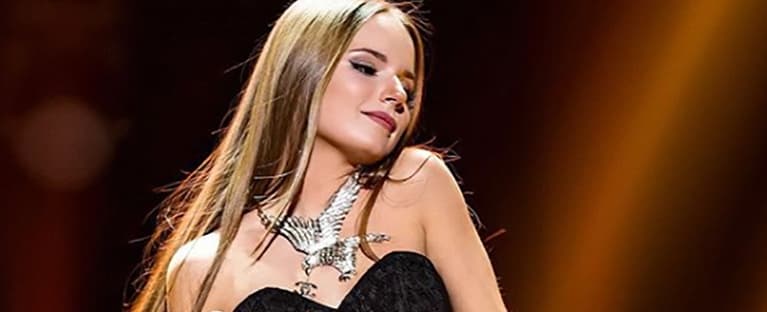 Sasha Spielberg started her career as a YouTube blogger at the age of 13. Harmless commercials attracted thousands of audience and the first promotional offers. The video blog, as well as the Instagram page, are the girl's main sources of income, which brought her up to $ 371 thousand in income. Alexandra, as a creative person, is trying to find herself in other directions, she sings, acts in films and videos.
YouTube bloggers are a prime example of how you can make money by talking to a camera. However, every modern Internet star turned out to have his own way to decent incomes. Sasha Spielberg's business got a strong start not only thanks to cute commercials, but a well-thought-out concept contributed to its development.
How it all began
Alexandra Balkovskaya (real name of the girl) registered her first blog on YouTube at the age of thirteen. In 2012, she began to systematically upload videos to her channel. Most likely, the reason for starting work on YouTube was the usual curiosity. It is impossible to deny the desire for self-realization, which moved a beautiful and well-singing girl.
"I met YouTube when it first appeared. From the age of nine I watched the first foreign videos on it, and as a teenager I realized that I needed to apply this knowledge in Russia "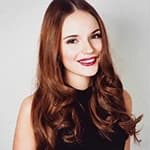 On her channel, Sasha did morning exercises, painted in front of the camera, talked about beauty life hacks, talked about love, beauty, and even shared the contents of the refrigerator. Subscribers liked the content – the very next year their number went beyond the figure of 100,000 people.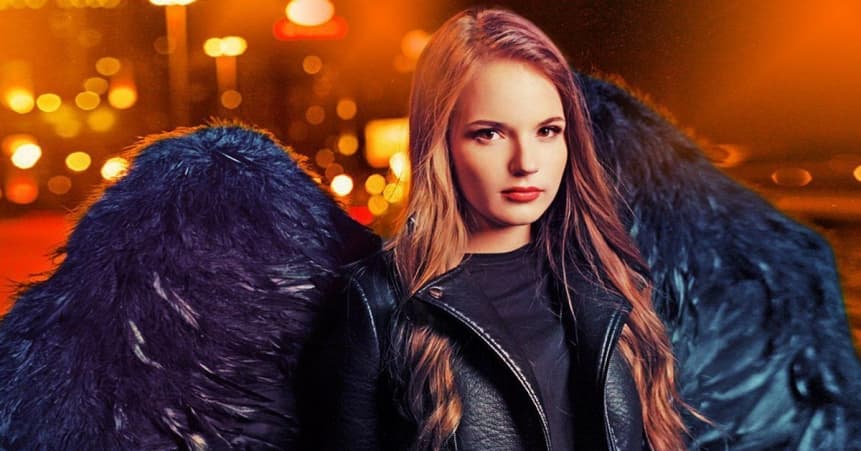 Photo: unusual and courageous Sasha quickly won the hearts of the audience
This led to the first advertising offer from L'Oreal, for which Sasha received 100 thousand rubles.
With the advent of the first advertisers, Spielberg got his own manager. They became her father, with the help of whose investments the channel began to actively unwind. He emphasizes that he never collaborated with his daughter as a producer.
"After all, such a specialist is involved in creating content, and I couldn't make videos for elementary school students in any way"

Alexander Balkovsky
Sasha herself confirms.
"Dad always helped me with contracts and paperwork, and I was in the creative part"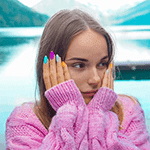 Already in the summer of 2014, a sixteen-year-old girl receives several advertising contracts every month. Such popularity helps her to host her TV show "Spielberg Vlog", in which she shares popular YouTube "tricks". A year later, the author's transmission was closed.
To this topic! Success story of Yuri Dudya.
Apparent growth
Regular viewers got the impression that the girl started working with teenage content, from which she later grew. She herself denies this.
"I have never approached the content of my channel in terms of what will work and what will not. I just document what interests me. And I still do it to this day."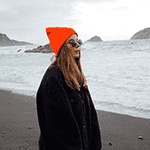 But she does not deny that some subscribers in the comments are still asking for the return of teen content. "Once I was a gamer, but they still write to me, they say, Sasha, when will there be a video about games?" – the video blogger shares.
Spielberg claims that such requests do not affect the content of her channel in any way: "Among so many different scandals, opinions and situations, I have already developed absolute immunity. Feedback will never affect me."
In addition to helping her father, Alexandra's team has an operator who sometimes edits videos if the Internet star does not have enough time for this. But she has been trying to shoot and edit everything on her own since she was nine years old. This takes a significant part of the time: if this video is conversational, then four hours are allotted for the shooting itself, and then nine more go to editing.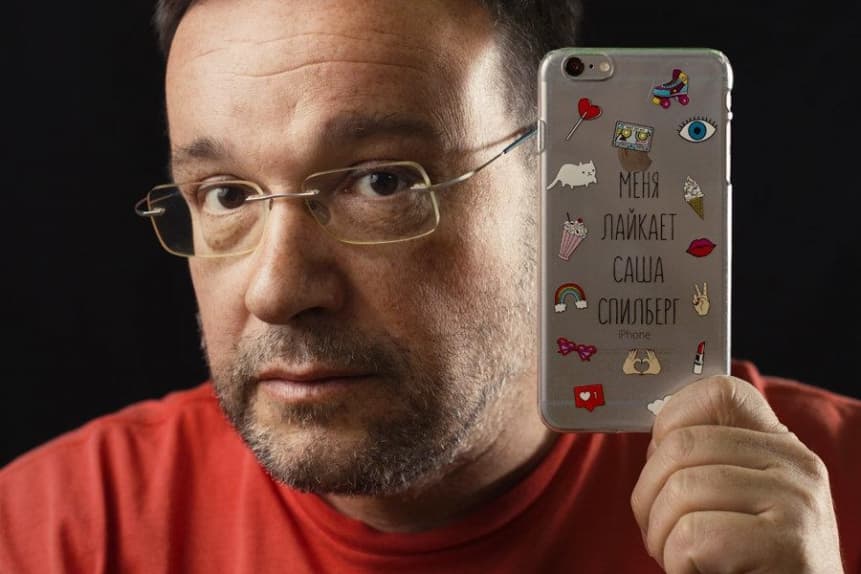 Photo: manager (and part-time father) of the star
English speaking experience
Alexandra is fluent in English – she spent all her childhood in Cyprus. Therefore, at first she tried to communicate with a foreign audience. She had several English YouTube channels with 5,000 subscribers.
However, this direction seemed uninteresting to the young blogger. She sang on them, but her soul wanted to make more entertaining content and shoot blogs. This resulted in the English channels being abandoned.
The decision to resume such creativity arose in connection with the last move to the United States. Spielberg hopes that he will be able to work on two markets at once.
Creative career attempts
Sasha starred in several videos, among which are "Gatsby's Girl", "Orange City Skies", "LOVE". But the songs, in fact, were satisfied with the average. So it can hardly be said that Spielberg made a name for herself on her vocal abilities.
Source: @sashaspilberg
Clips can be found on Alexandra's channel. Despite the non-recognition of the music world, they scored a sufficient number of views.
Although the girl did not stop trying to sing after moving to the USA, in Los Angeles Sasha began to work more on her new Russian album. She experiments with different musical styles and meets with songwriters to discuss teamwork.
Now Alexandra receives income from iTunes and invitations to speak at various events.
Also, the girl had the opportunity to establish herself as an actress. In her filmography there are such pictures as "Yolki 5" and "Hack Bloggers".
Interestingly, the latter became the leader in the received negative reviews. Critics called the film mediocre.
Political "intrigues"
For the first time, a figure from the echelon of power, Minister of Culture of Russia Vladimir Medinsky, appeared on Spielberg's blog in 2017. In a video conversation, he actively "promoted" the projects of his department – the sites "Culture. RF" and "History. RF", films "Time of the First" and "Big".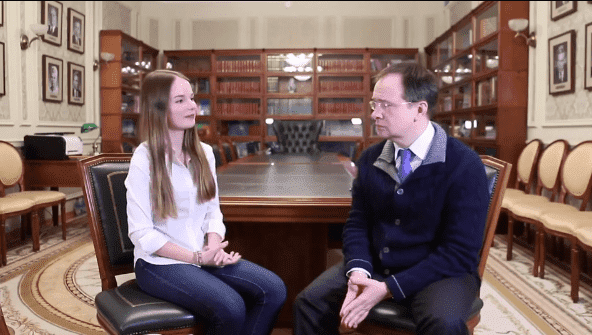 Screenshot of the video with Medinsky.
Source: @sashaspilberg
And on May 22 of the same year, Alexandra herself took part in the hearings of the Parliament on youth policy. Spielberg spoke about the activities of bloggers and her political views. She also actively urged deputies to work on the web.
Financial position
To date, Spielberg earns 0.197 rubles on his YouTube channel. per second, 17,041 rubles. per day, or 511,221 rubles. per month.
Alexandra's total audience at the end of June 2023 is 6.57 million subscribers. An analysis of the statistics of the video blog activity shows that up to 100,000 new fans can come to her in a month, and at least a thousand people consistently subscribe to a girl in a day.
All this indicates that the girl earns at least one hundred dollars a day. But her manager-father has repeatedly mentioned that her daughter's monthly income has exceeded the mark of 1 million rubles.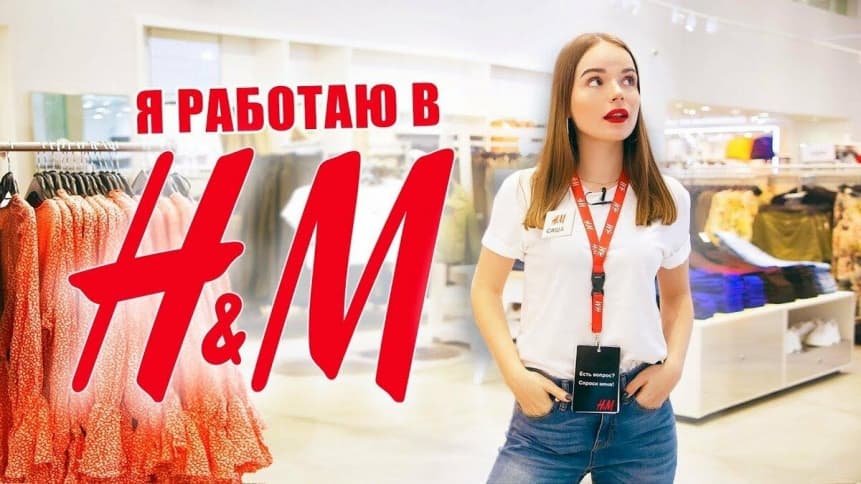 Photo: among the last successful contracts was work with the H&M brand.
Source: @sashaspilberg
Actual! How to make money from videos on Youtube.
The cost of one post is equal to 600 thousand rubles. ($10,000). Thus, during its operation, the channel brought its owner $297,000–371,000.
And for advertising on all her pages (Spielberg also has Instagram), the girl received about 36 million rubles in 2019 alone.

Figure: this is exactly how much money Sasha earned by the end of June 2023.
By the way, the YouTube star has been self-supporting since the age of fifteen, when her first contracts began.
Alexandra herself describes the secret of her success as follows:
"Since childhood, I like to document my whole life. But I try to do it in such a way that I can watch the video in ten years and not find fault with a single second shown.