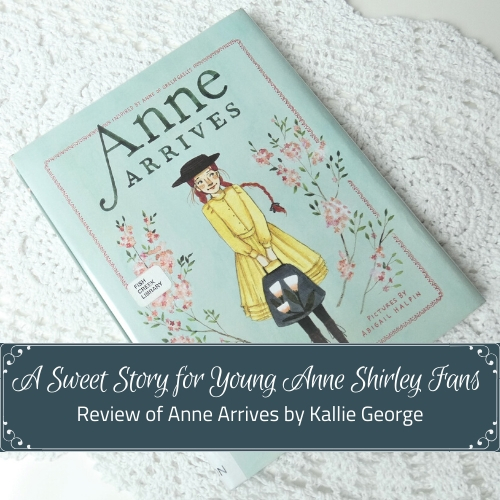 Anne Arrives adapted by Kallie George is a sweet retelling of Anne of Green Gables intended for young readers. This is the first book of a series by Kallie George. The second book is this series is called Anne's Kindred Spirits.
Anne Arrives starts at the very beginning with Mrs. Rachel Lynde spying out of her window, only to discover her neighbor, the quiet Mr. Matthew Cuthbert riding by in his buggy.
This is very unusual for him. He never goes anywhere without Mrs. Lynde knowing about it! She must go over and visit Marilla Cuthbert, Matthew's sister, and find out what is going on!
During the visit Mrs. Lynde discovers the Cuthbert's have decided to adopt an orphan boy to help with the farm chores.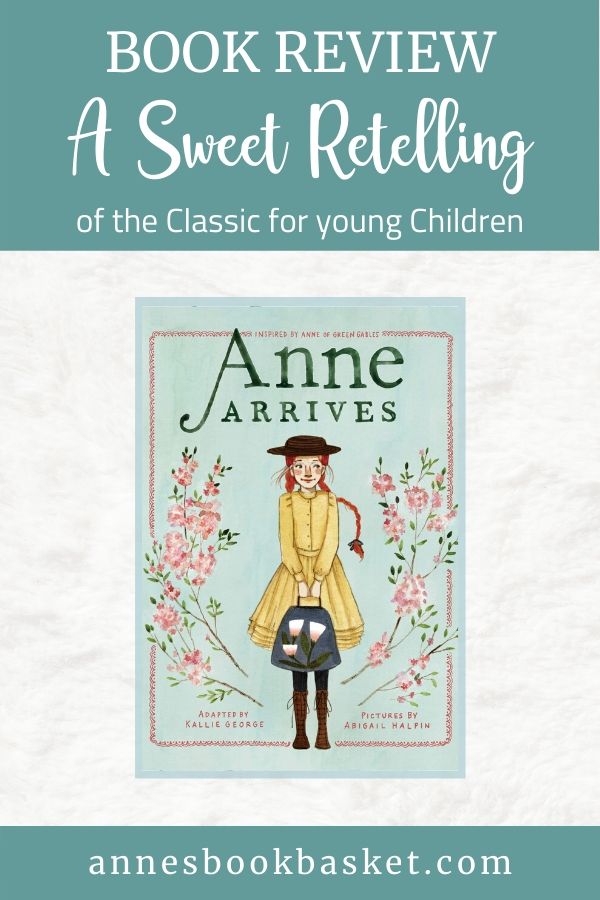 This Younger reader version of Anne of Green Gables captures the classic charm of the original by L. M. Montgomery. The book continues on with the arrival of Anne. From the mix-up by Mrs. Spencer, to the apology to Mrs. Lynde. No event from the original is missing. 
Beyond the charming text of this book, are the wonderful illustrations done by Abigail Halpin.
Anne Arrives is perfect for Young Anne of Green Gables fans that aren't quite able to read the original yet.
I really like this book, and I must admit I am a bit surprised at that.
I love Anne of Green Gables it's true, but I don't usually like abridged books or adaptations. But this adaptation is so well done, I just couldn't help but fall in love.
I am sure you will too!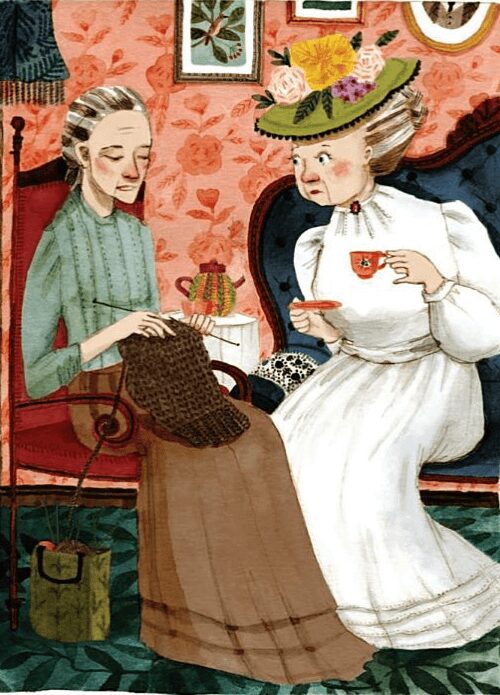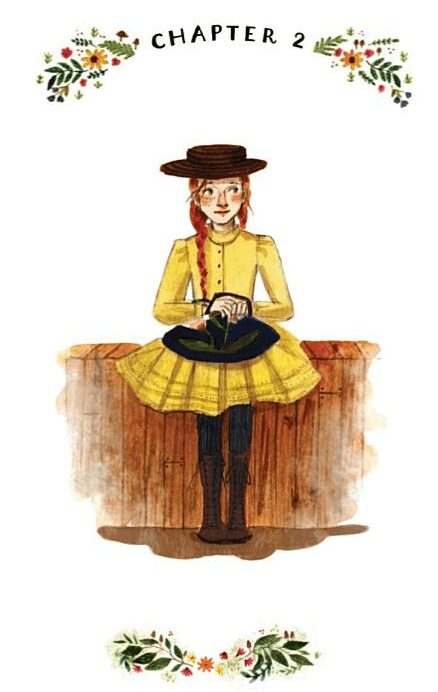 Anne Arrives is very well written. It captures the true spirit of Anne of Green Gables, embellished by wonderful illustrations.
This is an opportunity for young readers to fall in love with Anne even sooner!
"Oh, how wonderful it is to be going home and know it's home! Green Gables is the dearest, loveliest spot in the world. I love it already."
– Anne Shirley (Anne Arrives)