Finding lovely picture books about gardening is not hard
Today is the first official day of spring! When I think of spring, my mind automatically turns to gardening. I have gardened with my mother for pretty much as long as I can remember. It has always been part of our late winter/early spring routine to plan the garden, start seeds indoors, waiting for the soil to thaw so that we can prepare the garden beds and transplant the little seedlings.
Gardening is really great thing to do if you have the space and resources to do so. Getting the kids involved is even better. 
Gardening can teach them to be gentle, patient, and hard-working. Growing plants that successfully grow and bear fruit/vegetables/blossoms etc. takes a long time and requires quite a bit of waiting. It can be really rewarding though.
Is is too late to start seeds?
The answer is no. It is not too late to start seeds. There are many seeds that you can plant either directly outdoors (weather permitting) or start them indoors this month.
Here is a list of seeds that you can start right now.
Vegetables:
>> Carrots
>> Beets
>> Turnips
>> Radishes
>> Onions
>> Cabbage
>> Peas
>> Corn
>> Spinach
>> Lettuce
Flowers:
>> Marigolds
>> Sunflowers
>> Sweet Peas
>> Cosmos
>> Zinnias
Herbs:
>> Basil
>> Oregano
>> Sage
>> Thyme
How do you get kids interested in gardening?
One of the best ways to get kids interested in gardening is to read some books about it. There are plenty of picture books about gardening for kids. Some of them are non-fiction and very instructional, while others are nice story books. 
Below is a list of picture books about gardening that kids will love, and you will too!
If you love a sweet story with beautiful illustrations, then The Gardener by Sarah Stewart author of The Library, is the gardening book for you. The characters are loveable, the story is sweet and innocent, and it makes you fall in love with it.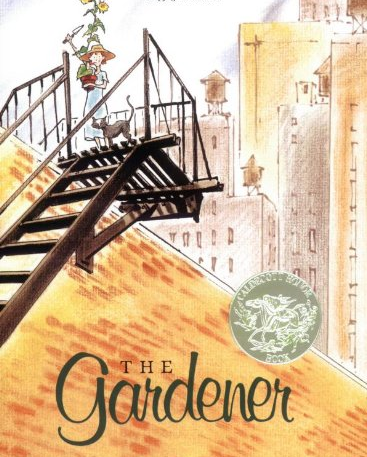 Young Lydia Grace Finch, when her parents fall on hard times, is forced to leave her home and temporarily live her Uncle Jim.
On her journey she brings a suitcase full of seeds to the big gray city. There she initiates a gradual transformation, bit by bit brightening her Uncle Jim's bakery and bringing smiles to customers' faces with the flowers she grows. But it is in a secret place that Lydia Grace works on her masterpiece – an ambitious rooftop garden which she hopes will make even Uncle Jim smile.
The Tiny Seed by Eric Carle is a wonderful book for kids that is all about seeds. Even though this story takes place in the autumn and not the spring, seeds are a major part in gardening and that is why I included this book in the list.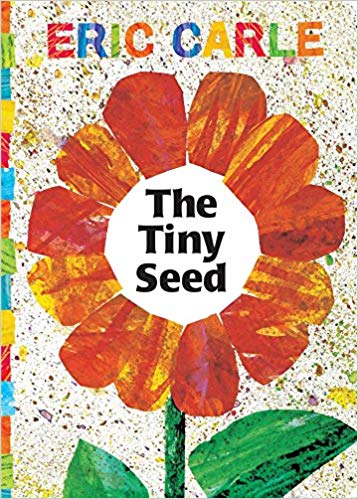 Carried aloft by the autumn wind, the tiny seed, along with other bigger seeds, travels far over the world. the journey is perilous: one of the bigger seeds is burned by the sun; another falls into the ocean; still another is eaten by a bird. Even after those that are left have landed on fertile ground and begun to grow, danger is near: one small plant is stepped on; one little flower is picked; but the tiny seed keeps growing almost unnoticed
This next one is a family favorite. I don't even know how many times we checked Tops & Bottoms out of the library. Finally, one of my younger brothers got it as a Christmas gift. I think he loves it a little more than the rest of us, which is quite hard to achieve.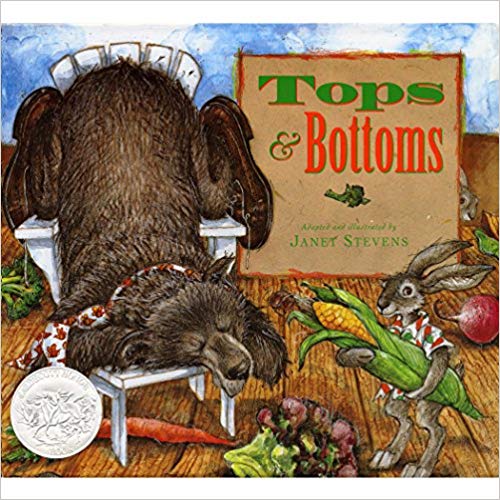 After losing a race to a turtle, Hare is rather short of money but willing to work. Bear on the other hand is well off, but very lazy.
Hare goes to bear and proposes a deal. He will work bear's land and plant the crops, then they will split the harvest equally. Bear will even get to choose which half of the crops he wants.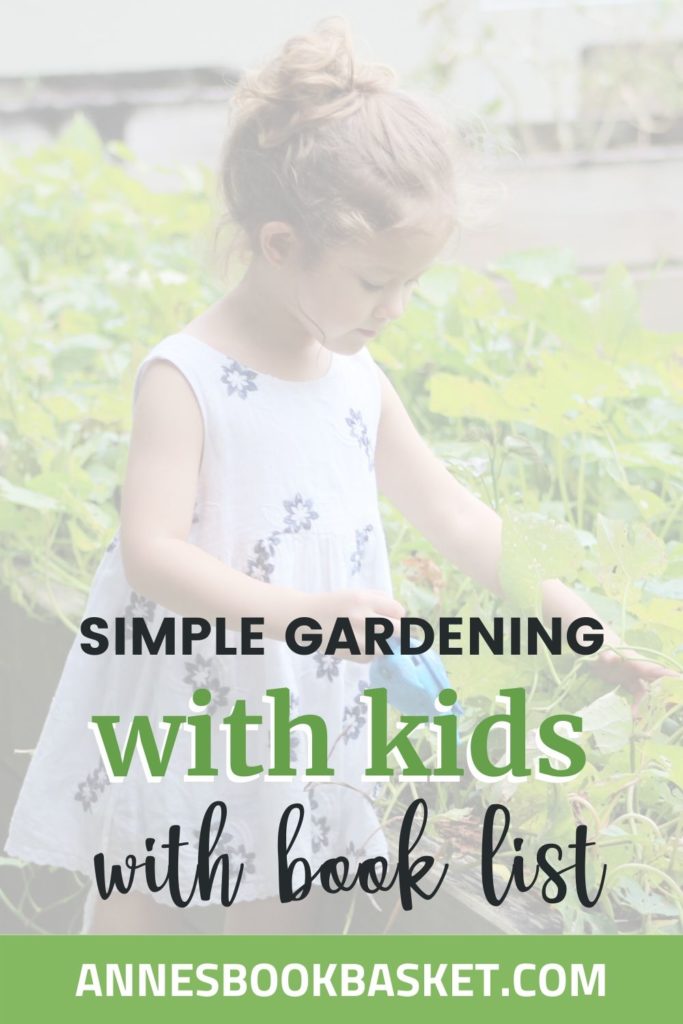 The harvest comes in and hare asks which half bear wants. Tops or Bottoms? 
When bear chooses tops the crop is potatoes or radishes.
When bear chooses bottoms the crop is lettuces and so on. 
No matter what he chooses, bear always get the short end of the stick, and hare gets a decent crop to feed his family. This enteratining tale will have the whole family entertained.
The tale that Tops & Bottoms by Janet Stevens is based on has roots in American slave tales and presents using your wits  to overcome hardships and get what you need to survive.
This next book is more of an informative one. It explains how seeds grow in a way that children will understand. It is filled with full page illustrations and simple text.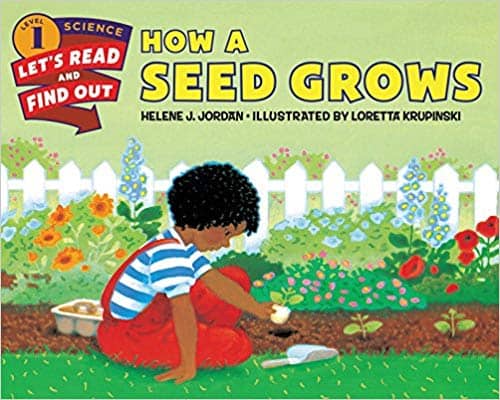 How does a tiny acorn grow into an enormous oak tree? How a Seed Grows by Helene J. Jordan shows how little seeds become the plants and trees that surround us. This book includes a find out more activity section with a simple experiment encouraging kids to discover what a seed needs to grow. 
Up in the Garden and Down in the Dirt by Kate Messner is a lovely book. I think this is one of my personal favorite picture books about gardening. The illustrations are wonderful and the text is very easy to follow.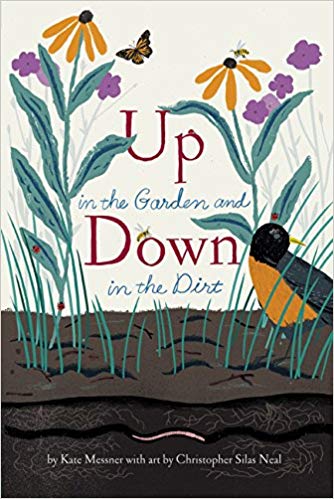 Up in the garden, the world is full of green—leaves and sprouts, growing vegetables, ripening fruit. But down in the dirt there is a busy world of earthworms digging, snakes hunting, skunks burrowing, and all the other animals that make a garden their home.discover what a seed needs to grow. 
The story in We Are the Gardeners by Joanna Gaines is so genuine and cute. The illustrations are wonderful and both go together so beautifully.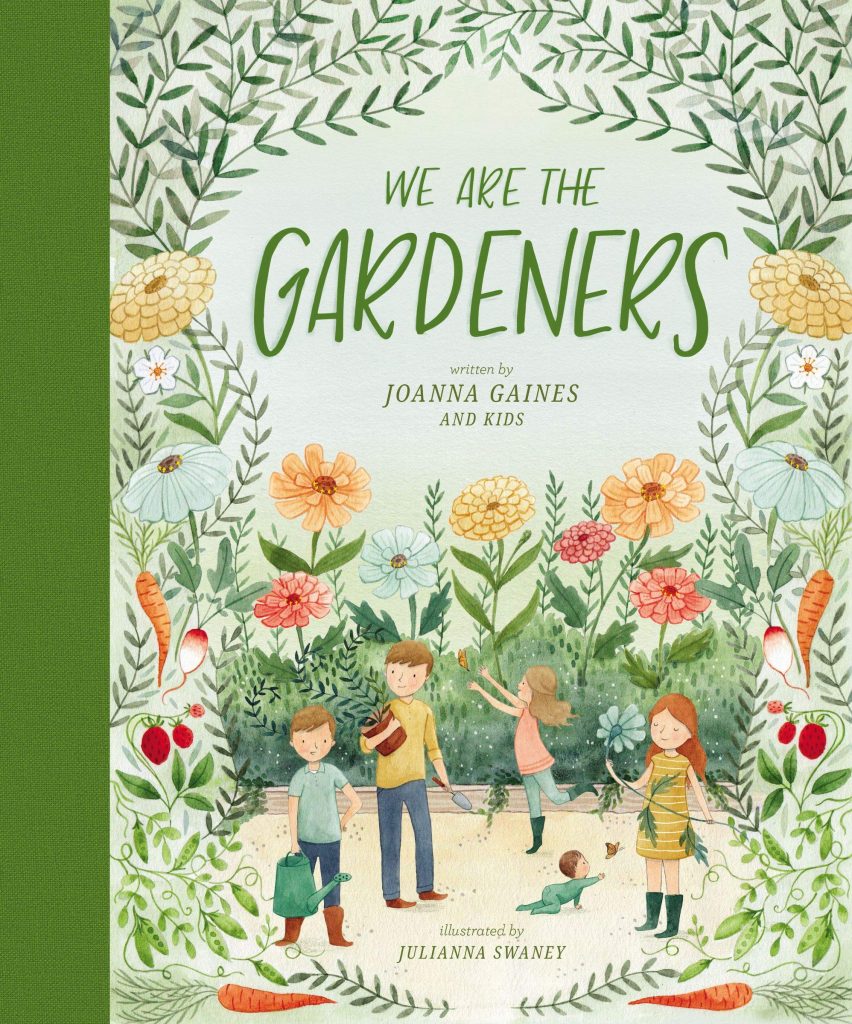 In this book your family can be introduced to the famous Gaines family as they become gardeners. 
It all started with a little fern that Chip bought for his wife. Over the following years, the family's interested and love for gardening grew alongside their plants.
I don't know why, but I have always loved Miss Rumphius by Barbara Cooney. The illustrations are wonderful and the story is so heart-warming. I am sure that it is one that many people have heard of or even read many times over.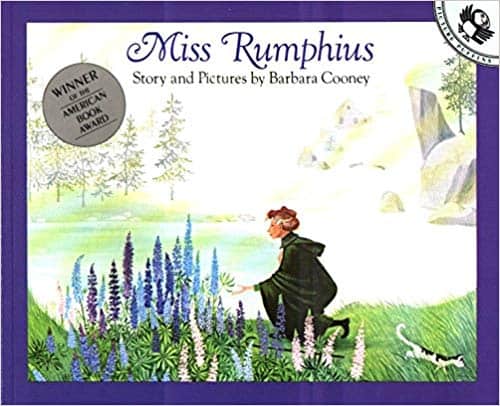 'The Lupine Lady lives in a small house overlooking the sea. In between the rocks around her house grow blue and purple and rose-colored flowers. The Lupine Lady is little and old. But she has not always been that way. I know. She is my great-aunt, and she told me so.'  – Miss Rumphius
Barbara Cooney's story of Alice Rumphius, who longed to travel the world, live in a house by the sea, and do something to make the world more beautiful, has a timeless quality that resonates with each new generation. The countless lupines that bloom along the coast of Maine are the legacy of the real Miss Rumphius, the Lupine Lady, who scattered lupine seeds everywhere she went.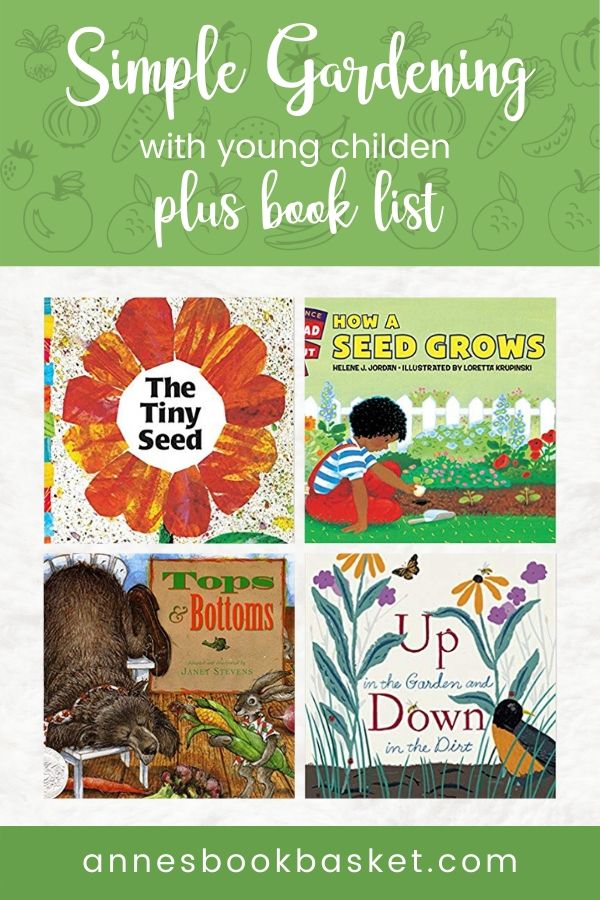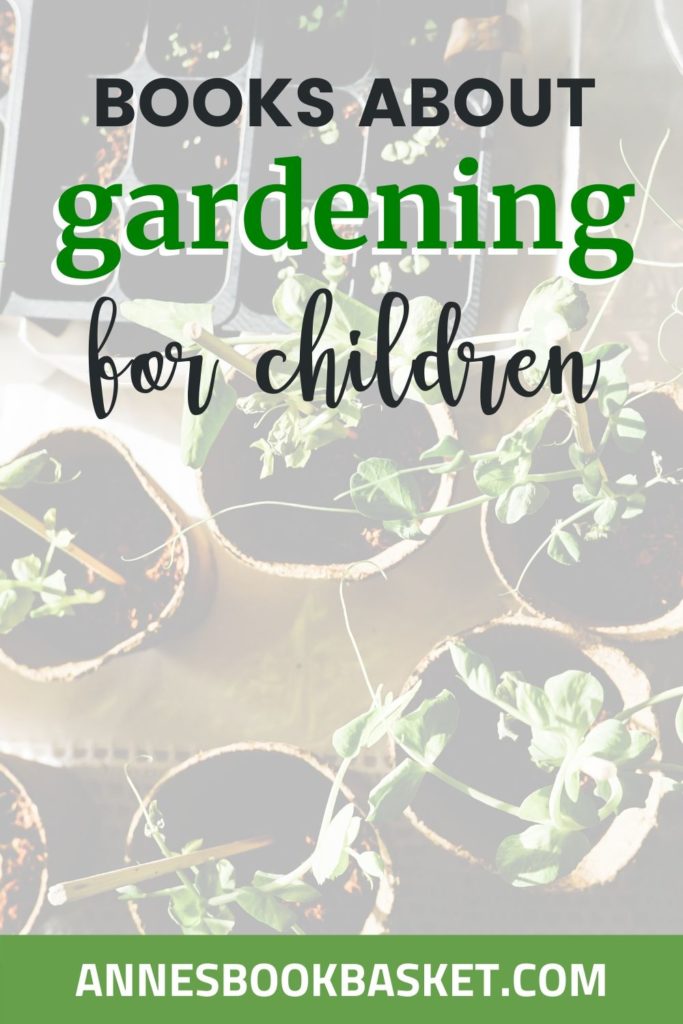 That the entire list of picture books about gardening that kids will love. If you would like a printable list of all of the titles I mentioned, plus a bunch more, then can you download that by clicking on the picture below or using this link.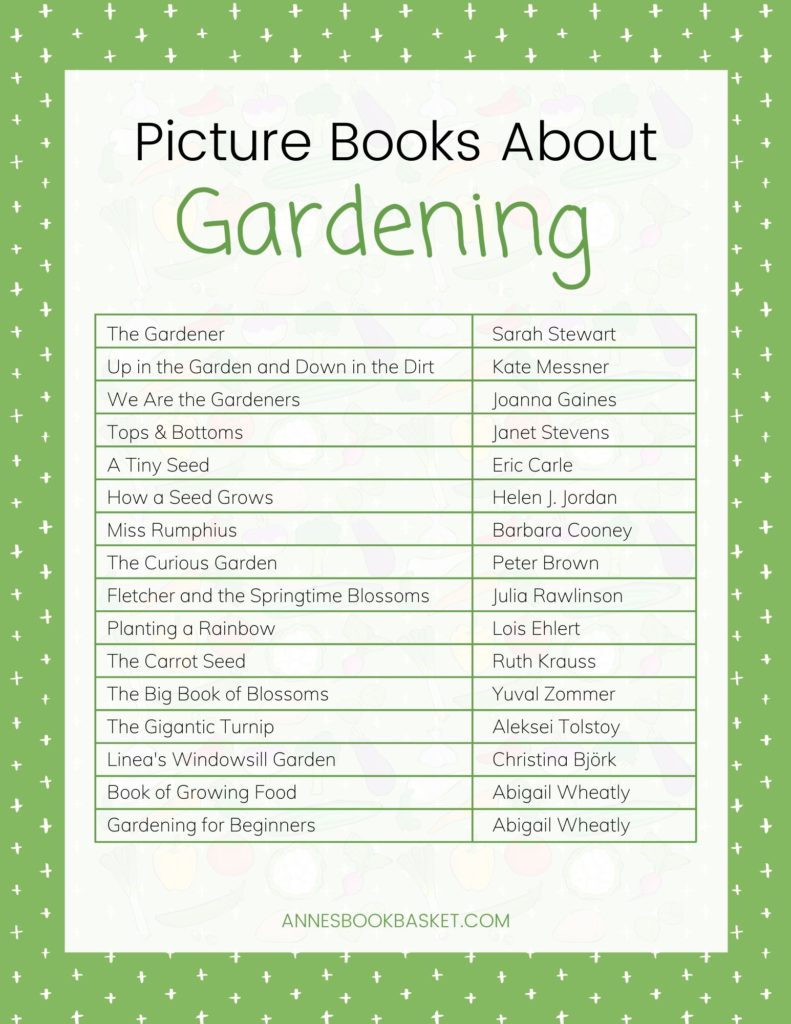 You can also check out our 5 Wonderful Picture Books for Spring blog post.
If you enjoyed reading this post, then please share it and check out our other blog posts. Thank you!
Happy reading & Writing!
Shop related products..