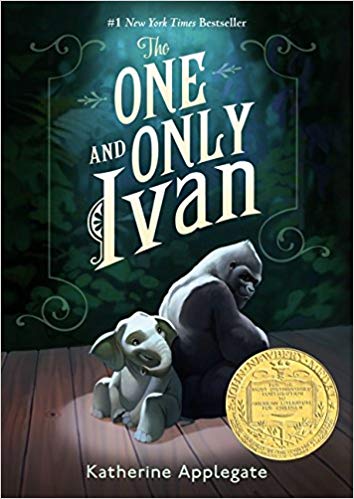 "Growing up gorilla is just like any other kind of growing up. You make mistakes. You play. You learn. You do it all over again." ~ Katherine Applegate, The One and Only Ivan
Today I would like to discuss The One and Only Ivan by Katherine Applegate. While this book came out back in 2012, I just very recently had the chance to read it, and I must say that I enjoyed it very much. It was quick, easy, and fun read. Before I say more about and jump into a proper review, I will give you a brief summary of The One and Only Ivan.
The One and Only Ivan Summary
The One and Only Ivan is the story of a charming silver back gorilla, named Ivan. He lives in a shopping mall in a glass enclosure as an attraction for all the shoppers who visit the mall.
Ivan did not always live in an enclosure in the shopping mall. He used to live in the jungle with his family. He hardly ever thinks about living in the jungle anymore, though. He has grown accustomed to spending his time watching television, painting pictures, and talking to his friends, for though he is the only gorilla there, he has friends of another sort. There is Stella the kind elephant that lives in cage next door, and Bob, a small dog that wanders around the mall.
One day, a baby elephant taken from the wild named Ruby is added to the collection of animals at the mall. Ivan, through his protective instincts and his paintings has to try and help Ruby; to protect her from the way that her new owner is treating her.
Can he use his talent and charm to help all of his friends and himself; to change their lives forever?
My thoughts about The One and Only Ivan
What makes The One and Only Ivan story so interesting, is that it was inspired by the true story of a gorilla that spent 30 years alone living in a zoo enclosure in a shopping mall.
The story is told in first-person point of view, by Ivan himself, which makes the story so compelling. The author, Katherine Applegate has brought to life what she imagined would be the thoughts and emotions going through the head of the real gorilla that inspired the character of Ivan.
The One and Only Ivan is written in verse, making the "chapters" very short. This makes it a perfect read-aloud candidate, as you can read as much or as little of the book as you like in one sitting. It is also engaging for a variety of age levels from very young children to older, middle grade aged students.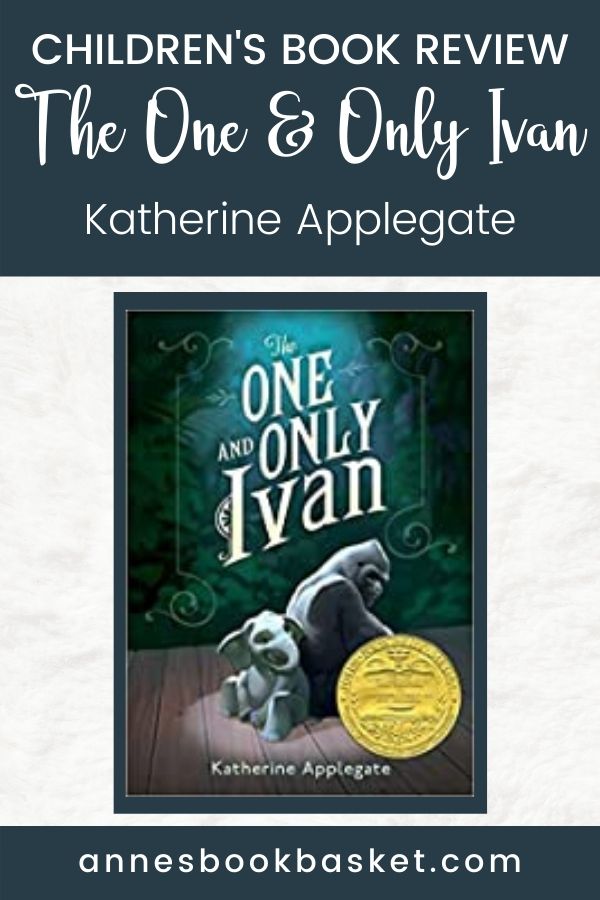 The story is so sweet; children and adults alike have loved it and will continue to love it for generations to come.
If you are looking for a short, sweet, engaging book for read-aloud time, then The One and Only Ivan might just be the book for you. If is also great as a silent read for any child who is able to read it.
If you or one of your children has read The One and Only Ivan, I would love to hear your thoughts about it.
I hope you enjoyed reading this post. If so, then please consider sharing this post, and check out some of our other posts.
Happy Reading & Writing!