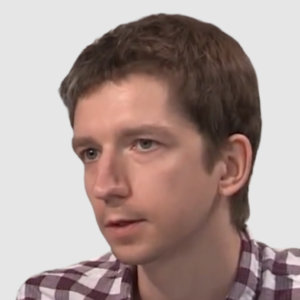 Geoffrey Ross Pyatt - a senior diplomat in the US Foreign Service with over 20 years of experience in the State Department, during which he focused on Asia and Latin America.
Place of Birth. Education. Born November 16, 1963 in La Jolla, San Diego, USA. He graduated from the University of California, Irvine in 1985 with a degree in political science and a bachelor's degree, and received a master's degree from Yale University in 1987 with a degree in international relations.
Career. In 1997-1999 was the head of the American consulate in Pakistan (Lahore).
Prior to his appointment to India, Pyatt worked at the US Consulate General in Hong Kong, dealing with trade and export control dialogue with the Special Administrative Region of China.
From 2002 to 2007 Pyatt served at the US Embassy in India (Delhi) - first as a political minister-counsellor, and since June 2006 as a deputy head of the diplomatic mission. In this capacity, he oversaw the day-to-day operations of one of the largest and fastest growing US embassies abroad.
Since August 2007 - Deputy Head of the US Diplomatic Mission to the International Atomic Energy Agency (IAEA) and international organizations in Vienna.
In May 2010, he assumed the position of Principal Deputy Assistant Secretary of State - Deputy Head of the Bureau of South and Central Asian Affairs.
From August 2013 to August 2016 - US Ambassador to Ukraine.
He played an active role during the Euromaidan. On December 11, 2013, together with US Deputy Secretary of State Victoria Nuland, Geoffrey Pyatt visited Independence Square in Kiev, where they treated the protesters with cookies and rolls, thereby expressing their support from the United States.
During the armed conflict in the Donbass, he accused Russia of supporting the militants.
Pyatt's predecessor as US Ambassador to Ukraine was John Tefft, and his successor was Marie Yovanovitch.

On May 19, 2016, he was appointed US Ambassador to Greece by US President Barack Obama, confirmed to office on July 14, 2016, and sworn in in September 2016.
Family. Pyatt is married and has two children.
11/15/2021