Theresa May (photo – EPA)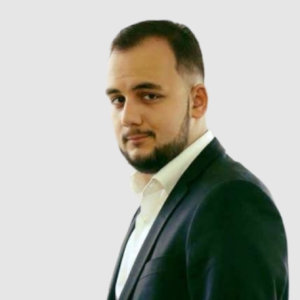 Place of Birth. Education. Teresa Mary May (nee Brassier) was born in Eastbourne, East Sussex. She graduated from Oxford University with a BA in Geography.
Career. She worked at the Bank of England, then at the Association of Clearing Payment Systems (APACS) as Head of European Affairs and Senior Adviser on International Affairs.
1986-1994 Member of the local council for the London Borough of Merton. Ran in the 1992 parliamentary elections in the constituency of North West Durham and in the early elections of 1994 in the constituency of Barking, but unsuccessfully.
Since 1997 - member of the House of Commons of the British Parliament from the Maidenhead constituency in Berkshire.
In 1997-2002 held various minor positions in the Conservative shadow government. In 2002, she became the first female chairman of the Conservative Party, and dealt with the technical issues of ensuring the functioning of the Conservatives.
In 2003-2005, she combined the positions of shadow minister of transport and shadow minister of food and ecology. From May to December 2005 she was the shadow minister of culture, media and sports. In December 2005, she was appointed shadow leader of the House of Commons. In 2009-2010, she served as the shadow minister of labor and pensions.
2010-2016 - Minister of the Interior in the government of David Cameron, at the same time headed the Ministry of Women and Equality (2010-2012).
After a referendum in June 2016, according to which 51.9% of the British voted for the UK to leave the European Union (Brexit), Cameron resigned. At the same time, May announced her start in the election of the leader of the Conservative Party. The final choice of the party leader and the future prime minister was to take place in September, but May's rival refused to participate in the elections, and on July 11, 2016, Theresa May becomes the leader of the Conservative Party.
On July 13, 2016, Queen Elizabeth II accepted the resignation of David Cameron and instructed Theresa May to form a new government of the country, who became the 76th Prime Minister of the United Kingdom and the second woman in history (after Margaret Thatcher) in this post.
May 24, 2019 It was announced that Theresa May will step down as leader of the UK Conservative Party on June 7. but will serve as Acting Chief of Cabinet until completion election of a new Conservative leader. July 23, 2019 Boris Johnson was elected the new leader of the Conservative Party. On July 24, 2019, Theresa May stepped down as prime minister.
Family. Husband - Philip John May, an employee of Capital Group Companies. No kids.
09/30/2021