John Kerry (photo – Getty Images)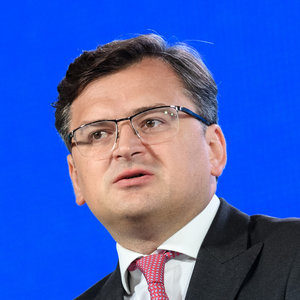 Childhood, education. John Kerry was born to American diplomat Richard John Kerry and Rosemary Isabelle Kerry (née Forbes). Thanks to family ties with the wealthy American Forbes dynasty, Kerry received an elite education in Europe and the United States, and lived in France as a child. He graduated from the private school Institut Montana Zugerberg in Switzerland, St. Paul's School in New Hampshire, and then in 1966 from Yale University (USA).
Career. Kennedy's political career began with participation in the election campaign of President John F. Kennedy's brother, Robert Kennedy, in 1962. At the same time, Kerry first met with US President John F. Kennedy and became friends with his family. After the assassination of John F. Kennedy, Kerry was a vocal critic of US President Lyndon Johnson's (1963-1968) foreign policy and actively opposed the Vietnam War.
After graduating from university, Kerry was assigned to military service in Vietnam, where he was the commander of a river patrol boat. For his service he was awarded several orders, was wounded several times, rose to the rank of lieutenant.
After returning from Vietnam in 1970, Kerry became an activist with the Vietnam Veterans Against the War, was a speaker at many anti-war actions, and testified about war crimes committed by the American army.
In 1972, John Kerry unsuccessfully took part in the election campaign from the Democratic Party to Congress, after which he continued to receive a law degree at Boston College. Kerry then worked in the district attorney's office, founded a private law firm.
In 1982 he was elected deputy governor of Massachusetts, and in January 1985 he became a senator from this state in the US Congress as a candidate from the Democratic Party. He was re-elected to the Senate several times until 2012. In 2004, the Democratic Party nominated John Kerry as a presidential candidate. In the November 3, 2004 elections, Kerry, who received 59.03 million votes (48%), lost to George W. Bush, who received 62.04 million votes (51%).
In 2008, Kerry withdrew from the presidential election and supported the candidacy of Barack Obama. He was predicted to be vice president and secretary of state in the Obama administration, but he received the post of secretary of state only on February 1, 2013 after Obama was re-elected for a second term.
As Secretary of State, he paid special attention to efforts to end the war in Syria, the political crisis in Ukraine, and relations with Latin American countries.
Views. Kerry considers himself a supporter of liberal views, although he is a believing Catholic. The politician is an opponent of the privatization of social security programs, supports the right to abortion, the idea of ​​civil marriage for same-sex couples, advocates the abolition of the death penalty (with the exception of terrorists), the fight against global warming.
Repeatedly advocated a change in US policy in Latin America. Together with Senator McCain, also a Vietnam War veteran, he helped restore diplomatic relations with Vietnam in 1995.
On February 5, 2015, during a visit to Kiev, Kerry said that the United States would be the guarantor of peace in Ukraine. Kerry began his speech with the words: "The people of the United States show their strong support for the people of Ukraine."
On February 8 in Munich, during talks with Russian Foreign Minister Sergei Lavrov, Kerry warned that if the conflict in Ukraine escalated, Russia would have to pay a heavy price.
Family. Married second marriage to Teresa Simoe-Ferreira Heinz, widow of a senator from Pennsylvania. From his first marriage to Julia Stimson Thorne (1944-2006), Kerry has two daughters: Alexandra Forbes Kerry (born 1973), a documentary filmmaker, and Vanessa Bradford Kerry (born 1976), a medical doctor.
12/10/2021