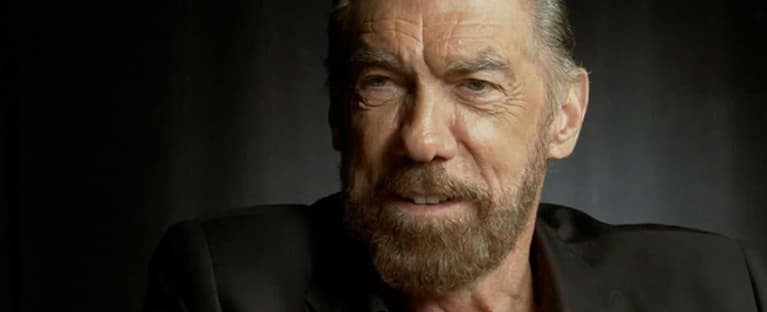 John Paul DeJoria is the founder of tequila company Patrón Spirits Co. and co-founder of hair care firm John Paul Mitchell Systems. He slept in his car and sold shampoo, bypassing all the beauty salons in the city. However, in 1980, he teamed up with Paul Mitchell and turned $700 into a successful business. Today, the entrepreneur takes 319th place in the Forbes list with a fortune of $ 2.7 or 200.37 billion rubles.
Billionaire John Paul DeJoria is known worldwide as the co-founder of the company. "JPM Systems, which makes hair products, and Patrón Spirits Company, which produces high-quality tequila. But 40 years ago it was not like that at all…
Homeless man with big ambitions
The future businessman began to earn his first money at the age of 9, selling newspapers and postcards, thus helping his mother to feed her family. After graduating from high school and serving in the US Navy, he changed many professions over the course of 15 years. John was also a house manager, courier, clerk, salesman and insurance agent.
At one of these jobs – in a beauty salon – he met his future companion, stylist Paul Mitchell. However, it took almost 10 years before the friends organized a joint business. In 1980, they invested all their savings, equal to $ 700, in the development of shampoo. The packaging was as simple as possible – white bottles with black letters, because. color was more expensive. DeJoria went to all the salons in Los Angeles and offered a new product. At night, he and his son slept in the car, an old Rolls-Royce.
After many unsuccessful attempts, some salons began to buy shampoo. So, gradually the company turned into a beauty giant John Paul Mitchell Systems. Soon Mitchell died of cancer, and DeJoria continued to run the company on his own, because. the companion's son was still small.
Reference! Today, the firm, with more than 10 brands under its umbrella, is still strong today, with an estimated $1 billion in annual revenue, according to Forbes.
9 years after the opening of the first company, in 1989, DeJoria founded a factory for the production of high-quality tequila Patron Tequila. In 2018, he sold the brand to Bacardi for $5.1 billion, or 340 billion rubles. (at the average rate of 2018 $ 1 = 67.66 rubles). This allowed the entrepreneur to get on the Forbes list.
One of DeJoria's principles is helping people and the planet. He tries to stick to it in everything. A striking example was just the sale of Patron Tequila.
The entrepreneur owned 70% of the company. As a result of the transaction, he received $ 3.6 billion, or 244 billion rubles, in cash. However, according to Forbes, he had very strict requirements before he agreed.
"The only condition I would have sold was that when the Bacardi deal was made, they had to agree to the same high standards that I had. Working to help the planet and people was part of the deal, otherwise it wouldn't have happened." – D. DeJoria
As of January 2023, Forbes estimates the businessman's net worth at $2.7, or 200.37 billion rubles. Despite four decades of overwhelming success, DeJoria still sells most of her products to independent salons. It wasn't until 2016 that he reluctantly started selling products on Amazon, and then only because there were many fakes of his shampoos in online stores.
Reference! The exchange rate of the Central Bank on 01/09/2021: $ 1 = 74.21 rubles.
In March 2019, the businessman launched a line of 3D mobile phones under his ROK Stars brand.
Business is responsibility
For John DeJoria, these are not just words. And both in relation to people and the environment.
He pays for fuel for employees who drive to work by carpooling, i.e. Sharing private cars by searching for fellow travelers.
During the 40 years of the existence of Paul Mitchell Systems, the businessman has expanded his activities in 103 countries. It employs thousands of people around the world, and to keep them happy, it provides them with meals during their shifts.
Another example of a responsible attitude to business was the Covid-19 pandemic. A multi-year retail strategy that had made DeJoria a huge fortune was broken. More than 950,000 businesses have closed beauty salons across the country due to the need for social distancing, according to research firm IBISWorld. Sales dropped sharply. According to the billionaire, almost 60% of the income was instantly lost.
"By saving our employees money, we earn money. Turnover is very expensive for a company, and if you make your people happy, they will stay" – D. DeJoria.
Together with co-owner Angus Mitchell, son of the late co-founder of the John Paul Mitchell System, Paul Mitchell, DeJoria set out to create a survival strategy. The plan was centered around three key groups: employees, salespeople, and thousands of private hairdressers.
"We needed to secure our employees and their future because the salons were closing and people were worried. We wanted them to know they had a livelihood." – D. DeJoria
To save jobs and wages amid a sharp drop in sales, the partners in 2023 invested $ 6 million, or about 445 million rubles, of their own money in the company every month in order to bridge the financial gap. In addition, they donated more than $4 million worth of free goods to salons, or about 297 million rubles.
"We used to make good money, let's weather the storm, put the money back into the company. It took thirty minutes to make a decision." – D. DeJoria
After the opening of hairdressers, sales increased by 70% compared to the period of the pandemic.
To this topic: the story of Nicholas Bürggruen, who did not have his own home before.
Twice in his life, DeJoria was a homeless single father, sleeping in his car. He has now bought a $50 million estate in Malibu. The 74-year-old entrepreneur has managed to build a multibillion-dollar empire while including philanthropy and environmental protection in every solution. And while he has faced a lot of criticism along the way, his belief that doing good is good for business remains unchanged.