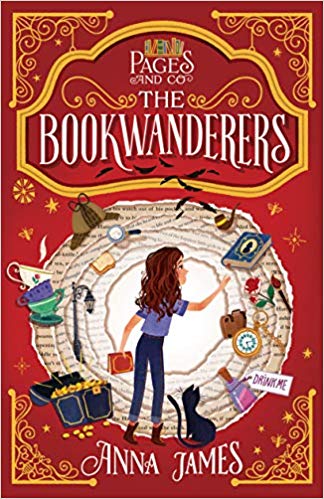 "Are the things in your imagination less real than the things in front of you? Is this rose more real than you? Do the books you've read mean less to you because they haven't really happened to you? Do daydreams at midday or nightdreams at midnight mean nothing?"
– Anna James, Tilly and the Bookwanderers
Eleven-year-old Matilda Pages or Tilly has lived with her grandparents in their bookshop, Pages & Co. ever since her mother's mysterious disappearance shortly after Tilly was born. Just merely living in a bookshop with access to almost any book you want to read can feel magical, but Tilly discovers that it is even more magical than she ever imagined.
One day, two of her all-time favorite book characters, Anne of Green Gables and Alice from Wonderland suddenly appear in the bookshop, adventure ensues for the unsuspecting Tilly, as she discovers that not only can she follow Alice and Anne into their stories, she can wander into any story she wants. But, like with any new found power, bookwandering also has it's dangers. Bookwandering may be the key to discovering what happened to her mother. As Tilly explores the new worlds she is entering she also discovers dangers that she hadn't anticipated.
Anna James takes the magic of reading to a whole new level with this book, Tilly and the Bookwanderers!
Read the free preview below to see what you think.
Tilly and the Bookwanderers is a work of art. It combines fact with fiction, old with new, and spins it all together into a delightful tale that is unforgettable. It explores a wonderfully curious idea, bookwandering. What if we could wander into books? Hang out with our favorite characters? Escape the real world for a while and explore a fictional one? Imagine if that was actually possible! It is an enthralling idea to just think about.
What I really loved about Tilly and the Bookwanderers was the brilliant way that the author, Anna James, managed to not only present this idea of bookwandering to her readers, but also make it seem like it could almost be real. You could almost believe that you could find yourself reading your way into a book. I also love the references and involvement of favorite classics used throughout the book.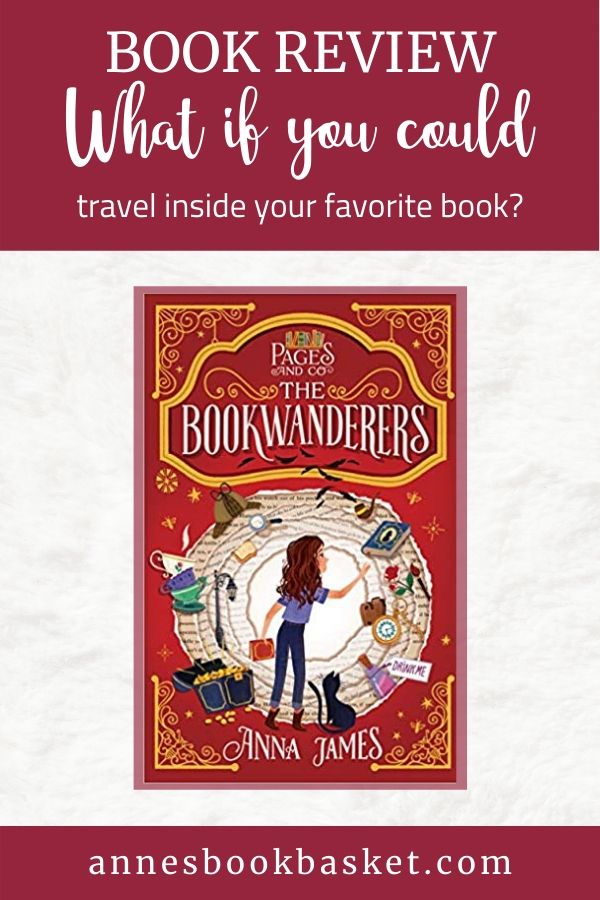 In Conclusion
If you or your children love classic books, enjoy an entertaining adventure and want a new perspective on reading good books, then Tilly and the Bookwanderers is the book for you!
In case you didn't know, there is actually already a second book in this series called Tilly and the Lost Fairy Tales, which I will be reviewing shortly, so keep an eye out for that review.
I hope you enjoyed reading this review. If so, then please share this post with your friends and family. To see more of this type of centent, check out our  other book reviews and consider following Anne's Book Basket on social media and subscribing to our newsletter.
Happy Reading & Writing! 
Shop Related Products