Who Doesn't Love New Books?
Over the past two months, three books came out that I am very excited to get my hands on. I also can't wait for some of the new kids books coming out next month, one of  which I will mention later on in this post. But first, I will share with you the 3 brand new releases I am referring to.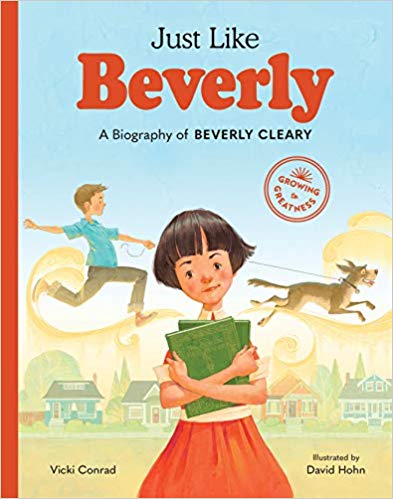 Just Like Beverly by Viki Conrad is a picture book biography of Beverly Cleary, intended for children of all ages. I have had the privilege of reading this one already, as it came out in August 2019.
As a young girl, Beverly Cleary struggled to learn to read and found most children's books dull and uninteresting. She often wondered if there were any books about kids just like her.With hard work, and the encouragement of her parents and a special teacher, she learned to read and at a young age discovered she had a knack for writing.
Cleary's childhood is brought to life in this book through easy to understand language, and lots of full page illustrations.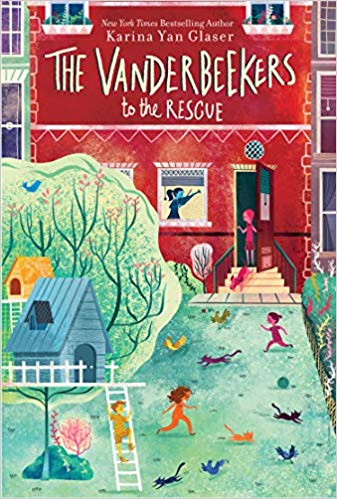 The Vanderbeekers to the Rescue by Karina Yan Glaser is the 3rd book in the Vanderbeeker Series.
The first two books in the series are The Vanderbeekers of 141st Street and The Vanderbeekers and the Hidden Garden. 
If your kids haven't already read either of those, then I strongly suggest you pick up a copy for them. The Vanderbeeker books are amazing!
For the Vanderbeeker kids of Harlem's 141st Street, spring break couldn't be off to a better start. Isa's back from band camp, Oliver's building his first-ever treehouse in the backyard of the brownstone, and Laney, Jess, and Hyacinth are excited to help their mother when she gets the once-in-a-lifetime chance to star in a cooking magazine.
But the Vanderbeekers' plans go off the rails when an unexpected visit from city officials puts their mother's bakery in jeopardy. Now they'll have to band together to save the day before they're out of business.
This lovely book just came out on the 17th of this month!


This last one, The Mysterious Benedict Society and the Riddle of Ages by Trenton Lee Stewert is the long awaited next adventure of Reynie, Sticky, Kate, Constance, and a new member…
Some time has passed since the inimitable quartet of Reynie, Sticky, Kate, and Constance have had a mission together. But with the arrival of a new Society member — and a new threat — they must reunite to face dilemmas more dangerous than ever before, including the villainous Mr. Curtain and a telepathic enemy tracking their every move, not to mention a dramatically preteen Constance.

Before you go, here are two more new kids books to look out for, coming out next month.
The first one is A Race Around the World by Caroline Starr Rose. I cannot tell you enough how good this one is. You can already pre-order a copy. It's worth it.
This is the fascinating tale of two young ladies, named Nellie Bly and Elizabeth Bisland.
In 1889, New York reporter Nellie Bly, inspired by Jules Verne's Around the World in 80 Days began a circumnavigation she hoped to complete in less time. Her trip was sponsored by her employer, The World. Just hours after her ship set out across the Atlantic, another New York publication put writer Elizabeth Bisland on a westbound train. Bisland was headed around the world in the opposite direction, thinking she could beat Bly's time. Only one woman could win the race, but both completed their journeys in record time.
Look out for this title on October 1, or pre-order a copy now.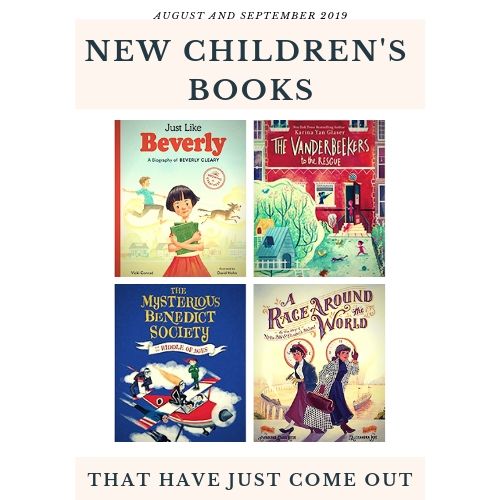 Those are all of the new kids books that have either already just recently come out, or are coming out that I am particularly excited for. Look out for a review of A Race Around the World by Caroline Starr Rose which I will be writing really soon.