George Soros (photo – EPA)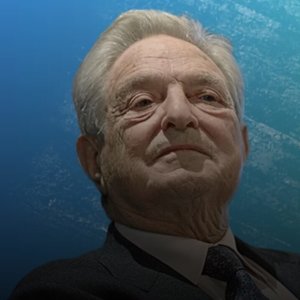 George Soros (Hungarian Soros György - György Shorosh, English George Soros, real name - Schwartz) - American trader, financier, philanthropist, investor, philosopher. A supporter of the theory of an open society and an opponent of "market fundamentalism". The successor of the ideas of Karl Popper. Congenital Esperanto. Creator of a network of charitable organizations known as the Soros Foundation. Member of the Executive Committee of the International Crisis Group. For 2016, his fortune is estimated at 24.9 billion US dollars.
Place of Birth. Education. Born August 12, 1930 in Budapest, Hungary. Born into a Jewish family of average income. His father Tivadar Schwartz is a lawyer, an outstanding figure in the city's Jewish community, an Esperanto specialist and an Esperanto writer. In 1936, the family changed their surname to the Hungarian version of Shorosh (Soros).
In 1947, Soros moved to England, where he entered the London School of Economics and Political Science and successfully graduated three years later. He was lectured by the Austrian philosopher Karl Popper, who had a great influence on him, whose ideological follower he became. At the same time, he worked as an assistant manager at a haberdashery factory.
Career. In 1953-1956 - work in the company Singer and Friedlander (Singer & Friedlander) in London.
In 1956 - moving to New York, USA.
From 1956-1963 he was a broker and financial analyst at Wetheim & Co. Worked in international arbitration. He founded a new trading method - internal arbitrage.
In 1963-1966 - work on a philosophical dissertation "The Heavy Burden of Consciousness".
In 1967, with the capital of the Arnhold & S. Bleichroeder company of $ 100 thousand, he created an investment fund with a capital of $ 4 million.
In 1969 - the head and co-owner of the Double Eagle Foundation (Double Eagle).
In 1970 - created an investment company, which later became the famous Quantum (Quantum Group).
In 1979, he created the first charitable foundation "Open Society" in the USA.
In 1984, he opened a charitable foundation in Hungary.
In 1988, he organized a fund in the USSR "Cultural Initiative in Support of Science, Culture and Education". However, the fund was soon closed because the money was not used for its intended purpose.
In 1990 he founded the Central European University in Budapest, Prague and Warsaw.
September 16, 1992 - made a billion dollars on the fall of the pound sterling, which is why he received the nickname "the man who ruined the Bank of England."
In 1995, the capital of the Quantum group of funds was estimated at more than $ 10 billion, and Soros's personal income was about a third of this amount.
In 1997, during the economic crisis of a number of countries in the Asia-Pacific region: Malaysia, Indonesia, Singapore and the Philippines, Malaysian Prime Minister Mahathir Mohamad accused George Soros of attacking the currencies of Asian countries. Soros dismissed the accusations and shifted the responsibility to the state financial institutions of Asian countries, in which loans grew too quickly.
In 2000, the fall of the NASDAQ index caused damage to Soros in the amount of almost $ 3 billion. After that, Quantum was reorganized and a transition to a lower risk strategy was proclaimed.
In 2002, a Parisian court found Soros guilty of making a profit due to knowledge of confidential information (insider). According to the court, thanks to this information, the millionaire earned about $ 2 million on the shares of the French bank Société Générale. Sentenced to a fine of 2.2 million euros.
In 2006 - ranked 27th in the list of the richest people in the United States. His income according to Forbes magazine is estimated at $ 8.7 billion.
He is an honorary doctor of the New School for Social Research (New York), Oxford and Yale Universities.
Financier. In 1956 he moved to the USA, created an international investment fund, which began to bring him profit. Today he heads the foundation that bears his name.
Philanthropist. The first foundation - the Open Society Foundation - Soros founded in New York in 1979, the first East European Foundation - in Hungary in 1984. Today he funds a network of foundations operating in 31 countries in Central and Eastern Europe and the former Soviet Union, as well as in South Africa, Haiti and the United States. The activities of the foundations are aimed at developing and supporting the infrastructure of an open society. In Ukraine, the Soros International Renaissance Foundation was created.
Today, the Soros foundation network covers more than 100 countries in Eastern Europe, the former USSR, Africa, Latin America and the USA. These funds are aimed at creating and supporting the infrastructure and institutions of an open society. In 1992 he founded the Central University with a campus in Budapest. Every year, the Soros Foundations network spends approximately $400 million to support projects in education, healthcare, civil society development, and others.
Soros and Ukraine. On June 17, 2014, the President of Ukraine Petro Poroshenko met with Soros, who, through his Renaissance Foundation, initiated the creation of a strategic group of advisers to help the Ukrainian authorities implement reforms and informed the head of state about the preparation of a strategic reform plan for Ukraine.
Strongly supports EU and US support for Ukraine.
In 2015, Soros stayed in Ukraine for six days and, in a conversation with reporters, said that he had not been in any country in which his foundation operates for so long. In addition, he said that he intended to encourage Ukrainian migrants to do business.
On May 14, 1995, he was elected a Foreign Member of the National Academy of Sciences of Ukraine with a degree in economics and finance.
On November 12, 2015, he was awarded the Order of Freedom - for significant personal merits in strengthening the international prestige of the Ukrainian state, a significant contribution to the implementation of socio-economic reforms, and many years of fruitful charitable work.
Books. Author of numerous articles and books: The Age of Fallibility: Consequences of the War on Terror (PublicAffairs, July 2006), The American Advantage Bible, George Soros on Globalization (2002). ), "The Alchemy of Finance" (1987), "Discovering the Soviet System" (1990), "Securing Democracy" (1991), "Soros on Soros": A Vision of Development Processes (1995), "Crisis of Global Capitalism: Open Society in Peril (1998), "Open Society: Reforming Global Capitalism" (2000). In 2011, a collection of his lectures "Lectures at the Central European University" (K .: Spirit and Letter, 2011) was published in Ukrainian. His articles and essays on politics, society and economics are published regularly in the world's leading newspapers and magazines.
Family. Divorced twice. Soros has three children from his first marriage and two from his second: Robert, Andrea, Jonathan (by his first wife Analyna Vitchak), Alexander and Gregory (by his second wife Susan Weber Soros).
07/30/2021