If you plan to study or live abroad – knowledge of the English language will be necessary. That is especially the case if you are going to one of the English-speaking countries. In such situations, you will have to take the PTE test – and evaluate your language skills. So what do we need to do to pass this test, and what score do we need to achieve? Here are answers to some of the many questions people are asking.
Knowledge of English – The First Step Towards a Better Future
Nowadays, many people require learning foreign languages ​​due to work or emigration. They say that the more foreign languages ​​you speak, the more you are worth. However, the fact is that today many young people want to study abroad, many go to work in other countries – and some are obliged to improve their foreign language skills in their own country because of their careers.
Here, we first think of English, which is the most widespread language for communication – no matter where you are. Most educational institutions and companies try to present it as an advantage when applying for studies or employment. Although knowledge of English is generally not a requirement – it is still an advantage for candidates. Therefore, knowledge of this language today is not a necessity, but it is a need. Without it, we can hardly find a better-paid job or continue our studies outside our country.
How Well Do You Speak English?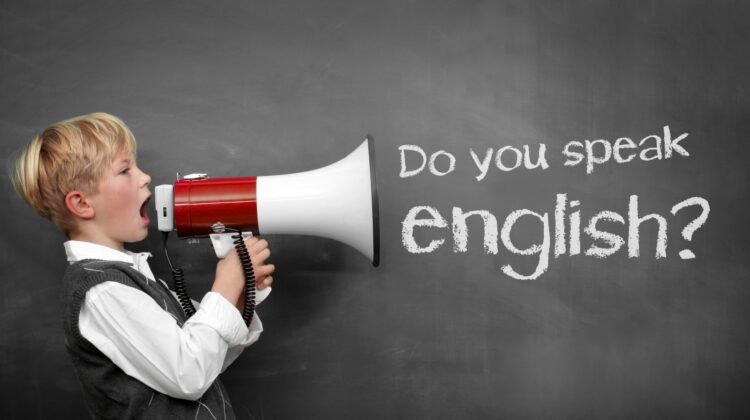 Almost every employer will ask us this question – but how do we answer it? Of course, you cannot give an ad hoc assessment of your knowledge. Namely, it is not enough just to claim you know the language. You also need to provide relevant proof of this. That is where people run into a potential problem.
Why? Because most of them speak the language but did not attend a specialized course – so they don't have the relevant proof. In such cases, it is recommended to take one of the tests that will evaluate your current knowledge. These are tests that are already accepted at the European or international level – and which will assess your English proficiency in a relevant way. One of the most accurate tests of this type is the PTE.
What Does This Test Provide To Us?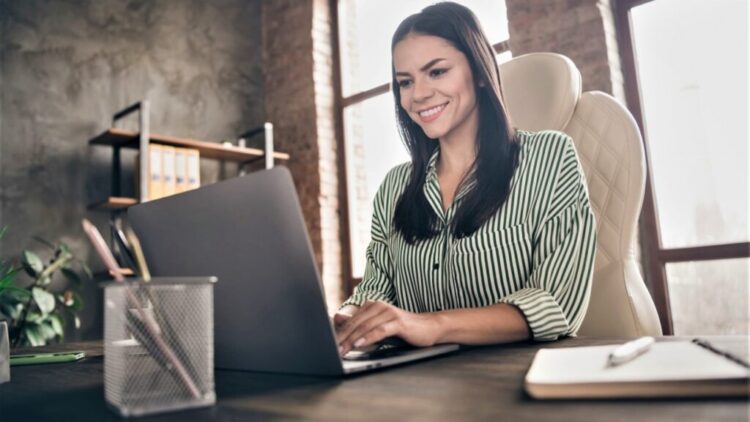 This is an internationally recognized test that shows the level of your current knowledge of the English language. This exam is taken entirely on a computer – and it is reviewed by software, not a person. That provides the complete objectivity that we all want. The benefits of passing the PTE are exceptional.
For example, when you pass the Academic test, you can choose one of the thousands of universities – whether they are prestigious ones like Harvard or the lesser-known ones. Also, if you want to move abroad or find a job – you will need it. Namely, when you submit papers for an immigrant visa or apply for a job abroad, one of the documents required is proof of the level of your knowledge of English. That proof must be one of the officially recognized international exams – and PTE is one of them.
The Passing Score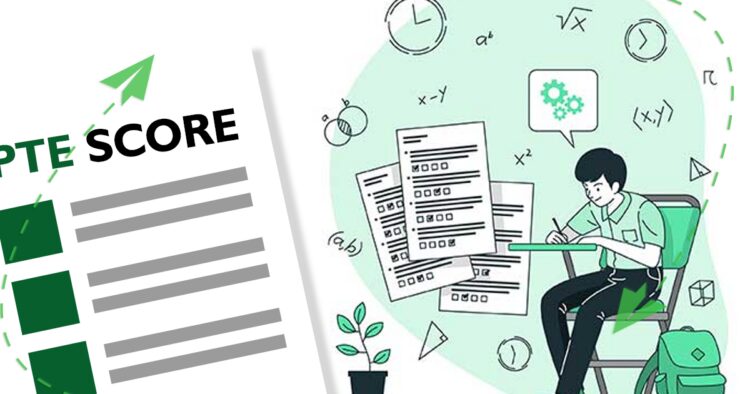 Candidates getting ready to take this exam usually wonder what the passing score is for PTE. We must emphasize that officially there is no precisely determined score that will guarantee you pass. However, the relevant information shows it is usually 50 to 63 points. For better academic positions or applying to higher-ranking universities, the expected number of points is from 65 to 75 or even more. The score can range from 10 to 90.
The exam lasts about 3 hours and includes tasks such as multiple-choice questions, paraphrasing or explaining sentences – and writing an essay on one of the topics. The exam is designed in a way it can assess your reading, speaking, and writing.
That way, all categories of language proficiency are covered. Fortunately, all of you who intend to evaluate your language skills on the official PTE test can still practice a little in advance. That can help you understand the entire concept of the test. That way, you will be more relaxed when the time comes for official testing. So, try and assess your prior knowledge by doing the PTE Mock Test at https://ptemocktests.com/.
Reasons to Opt for This Test
First, we must point out that this is an internationally accepted form of evaluation of knowledge of the English language. If you decide on PTE, you can be sure that the results you achieve will be accepted everywhere – no matter where you go. In addition, this exam is far more comprehensive than other tests of this type because it assesses both writing and speaking – as well as listening and understanding the content. That gives certain advantages compared to some other types of testing. T
he results are evaluated by computer software – so there is no room for mistakes, irregularities, or any kind of "special candidate selection." The results are provided very quickly, within just a few days. Also, if you fail, you have the option of retaking the test if you wish. You can take it twice during the month without the obligation to waste additional time to go to the destination where you are taking the test.
How Valid It Is?
This test is valid for two years from the date you took it. That means that for two years, you can send it as proof of your language skills to companies, colleges, and other institutions that need to know your knowledge of the English language.
Types of PTE Exams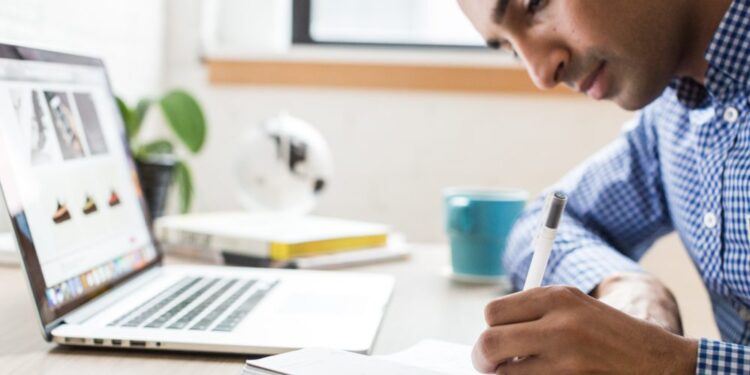 We must say that PTE can differ within three basic categories. Namely, there is such a test for young learners – developed for children between the ages of six and thirteen. Of course, this test is different from the other two – PTE General and Academic. PTE General includes two testing parts because you have a written and a conversational part – something like an interview.
On this exam, both your written and speaking abilities, fluency in the language, etc. – will be evaluated. You can take this test three times a year – and the results are permanent. As for all the other PTE exams, you can register on the official website. Finally, there is the one that most candidates take, and that is Academic. Its details we have already explained in the text. Depending on what you need it for, you will opt for the one that suits you.
The Bottom Line
There is no doubt that your resume will be much higher quality if you have the relevant proof of knowing the English language at a certain level. Ultimately, you always have the option to send your results of PTE and support your claims. Therefore, get ready for the exam, and we wish you the best of luck.