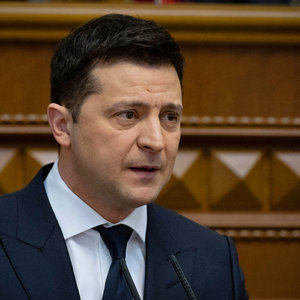 Place of Birth. Education. Ted Cruz (full name Rafael Edward Cruz) was born in Calgary, Alberta, Canada. His father, Rafael Cruz, emigrated to the United States from Cuba, where he fought on the side of Fidel Castro against the dictator Batista. The mother of Ted Cruz grew up in the US state of Delaware in a family with Irish and Italian roots.
Ted Cruz grew up and studied in Houston, Texas. After graduating from the Second Baptist School, he entered Princeton University, where he received a bachelor's degree, and then - a doctor of laws (JD) degree from Harvard Law School.
Career. In 2003, the Texas Attorney General appointed Ted Cruz the Solicitor General of Texas—in effect, the state's general counsel. In this position at age 32, Cruz became the youngest State Solicitor General in the United States. He served as Solicitor General of Texas until 2008.
Cruz also taught at the University of Texas School of Law at Austin from 2004 to 2009.
In January 2011, Ted Cruz announced his intention to run for US Senator from Texas.
In November 2012, he won the election by a wide margin and became the first politician of Hispanic origin to be elected a US Senator from Texas. His term in the US Senate began on January 3, 2013.
In March 2015, Ted Cruz announced his intention to run for the 2016 presidential election as the Republican candidate. On March 23, 2015, he made an official statement about this in his speech at Liberty University in Lynchburg, Virginia, becoming the first participant in the presidential race.
Ted Cruz's opponent in the Republican primary was billionaire Donald Trump.
On May 3, 2016, Cruz was defeated in the primaries in Indiana, having received 36.6% votes against 53.3% Trump, after which he announced his withdrawal from the presidential campaign.
Family. He is married and has two daughters, Caroline and Katherine.
12/21/2021