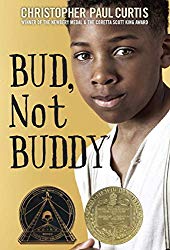 "There comes a time when you're losing a fight that it just doesn't make sense to keep on fighting. It's not that you're being a quitter, it's just that you've got the sense to know when enough is enough."
~ Christopher Paul Curtis, Bud, Not Buddy
Brief Summary of Bud, Not Buddy
Bud, Not Buddy by Christopher Paul Curtis takes place during the Great Depression of the 1930's in Flint, Michigan. It is the story of a young boy named Bud Caldwell, who goes out into the big world to find his father.
He no longer has a mother, and his mother never told him who his father was. Despite having no idea where his father might be, Bud runs away from foster care to find him.
He takes with him his own suitcase full of special things, as well as Bud Caldwell's Rules and Things for Having a Funner Life and Making a Better Liar Out of Yourself. He also has a flyer with a certain Herman E. Calloway of the Dusky Devastators of the Depression Band, whom he is sure is his father.
As Bud goes on his adventure he discovers that it ins't as easy to find the man who might be his father. He also discovers that lying isn't always the best option.
My Thoughts About This Book
This is a great read for middle school, or high school students. It gives you an insight into life during the Great Depression, and there are some valuable life lessons to be found in this book.
I would recommend this book as a great resource for learning about the Great Depression or even just as a fun read for your child. Bud, Not Buddy is a truly engaging story!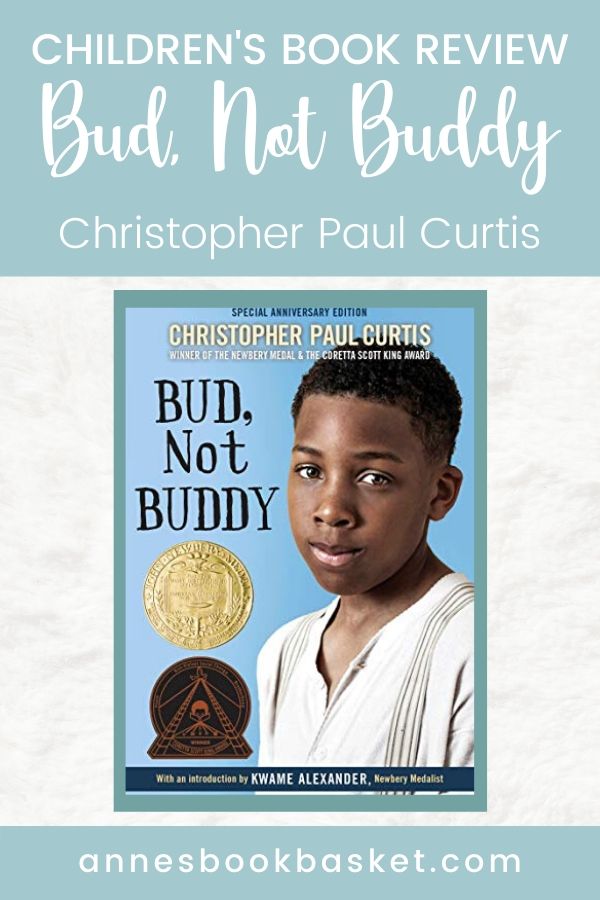 If you are interested in another book by Christopher Paul Curtis, you can check out one of his other books: Elijah of Buxton. You can read my review of Elijah of Buxton here.
I hope you enjoyed reading this post. If you did, then please consider sharing this post and checking out our other book reviews. If you or your child has read Bud, Not Buddy, please let me know what you thought about it in the comment section below.
Happy Reading & Writing!