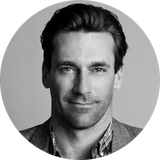 1. Jon Hamm
While watching Mad Men, it is worth remembering that one of the most stylish men worked as a waiter until the age of 29. Jon Hamm could easily join the endless Hollywood list of losers, if not for his role in the TV series Providence (1999 – 2002). And when he got the role of Don Draper, he was 36.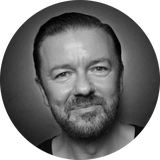 2. Ricky Gervais
Success came to Gervais only with the TV series The Office (2001), in which the comedian acted as a director, screenwriter, and actor. Rick was 40 years old. Before the TV show on NBC, his achievements were limited to a short career as a pop artist in the duo Seona Dancing.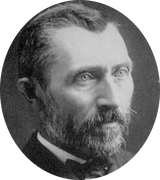 3. Vincent van Gogh
In his youth, Van Gogh was not only not known as an artist – he did not even pick up a brush. He came to painting at the age of 28 (and wrote to his brother: "My real career is just starting now"). Van Gogh created more than 2,000 paintings, the most significant of which he completed in the last years of his life.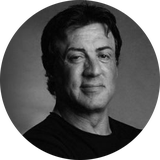 4. Sylvester Stallone
His acting career was a real disaster: Sly was forced to take on roles in light porn to pay rent. At the age of 30, Stallone watched the fight between Muhammad Ali and Chuck Wepner and wrote a script about a boxer that you must have heard something about.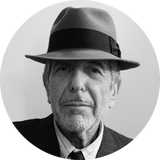 5. Leonard Cohen
The transformation of the unknown Canadian poet Leonard Cohen into a recognized musician and composer happened only at the age of 30. So a teenage rock band is not the only chance to become famous.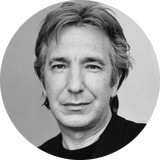 6. Alan Rickman
Have you ever wondered if you can't imagine Alan Rickman young? Not surprising: the actor got his first major role at 42 – he played the German terrorist Hans Gruber in Die Hard. There were other works, but Rickman won real fame and love for his role in a film about a wizard boy.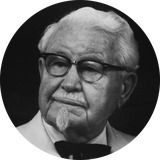 7. Colonel Sanders
Harland Sanders, the founder of KFC, was still running a gas station at 40. Then he came up with the idea to serve chicken dishes to visitors. The rest is known: he turned Kentucky Fried Chicken into a franchise and by the age of 70 he sold it for solid money.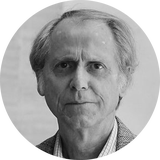 8. Don DeLillo
The famous American writer had achieved significant success in advertising by the age of 30, but he wanted to do something completely different. He quit his job, moved into a cheap $60 apartment, and started writing. Dellilo's first novel, Americana, came out when he was 35.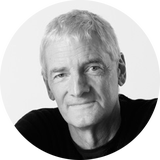 9. James Dyson
The inventions of the future head of Dyson were of no interest to anyone until, at the age of 39, he sold his first patent. While Dyson was digging through vacuum cleaners, his family actually lived on the salary of his wife, an art history teacher.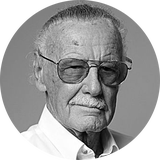 10 Stan Lee
The creator of popular comic book characters including Spider-Man and the Fantastic Four has only been successful at 43.